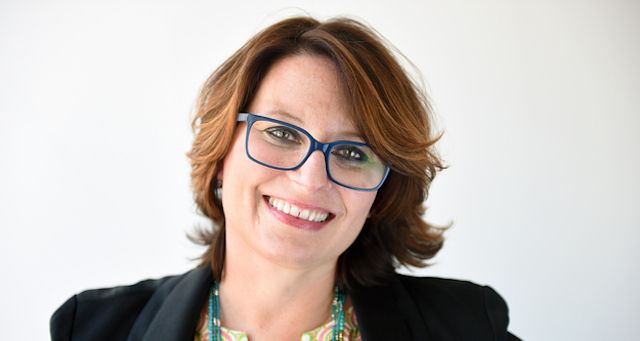 This reading guide to Meg Cabot books is sponsored by William Morrow Paperbacks.
When a massive hurricane severs all power and cell service to Little Bridge Island—as well as its connection to the mainland—twenty-five-year-old Bree Beckham isn't worried . . . at first. She's already escaped one storm—her emotionally abusive ex—so a hurricane seems like it will be a piece of cake.
But animal-loving Bree does become alarmed when she realizes how many islanders have been cut off from their beloved pets. Now it's up to her to save as many of Little Bridge's cats and dogs as she can . . . but to do so, she's going to need help—help she has no choice but to accept from her boss's sexy nephew, Drew Hartwell, the Mermaid Café's most notorious heartbreaker.
---
Utter the name "Meg Cabot" to any bookish millennial, and there's a good chance you'll prompt an impassioned speech about how formative her books were in middle school, high school, and beyond. With over 80 books to her name, Meg Cabot is a powerhouse author who has written in nearly every age category and genre—she's got a book for nearly every reader! But her backlist can also be a bit intimidating. Where does one even begin? Never fear! We've broken down Meg Cabot books in YA, adult, and middle grade categories and given you entry points to her impressive body of work based on genre!
Young Adult Books
Meg Cabot is perhaps best known as a YA author as it's the category she's written in the most and her most popular works are YA! When it comes to reading Meg's YA work, you have your pick of genre: contemporary, supernatural, and historical romance! Once you've decided what you're in the mood for, dive in!
Meg Cabot Contemporary YA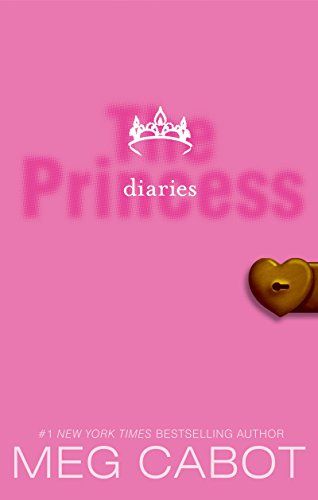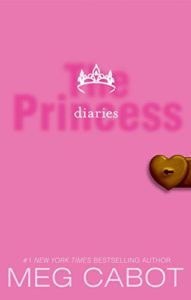 Meg's contemporary YA almost always has an air of fantasy in it, which makes all her books in this category such great escapist reads! I recommend starting out with her most famous series, The Princess Diaries! Not only was this series made into two movies (which took some liberties, but we can forgive them because Anne Hathaway and Julie Andrews star!), but it's her longest-running series with 11 books! The Princess Diaries series stars Mia Thermopolis, an awkward teen who journals obsessively and one day learns that she is the princess and heir to a small European principality. No big deal, right?
The books in order are:
The Princess Diaries
Princess in the Spotlight
Princess in Love
Princess in Waiting
Princess in Pink
Princess in Training
Party Princess
Princess on the Brink
Princess Mia
Forever Princess
Royal Wedding (this is an adult sequel, set a few years after the end of Forever Princess!)
If you're a huge fan of the Princess Diaries books, don't forget to check out Ransom My Heart, which is a romance novel penned by "Mia Thermopolis," aka Meg Cabot!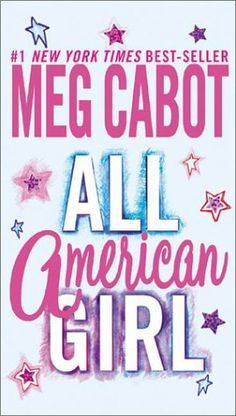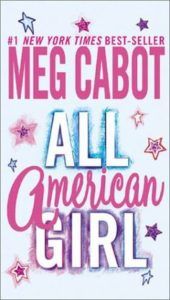 Another great YA duology by Meg is All-American Girl and Ready or Not, which is about D.C. teenager Sam, who inadvertently saves the life of the president of the United States one day, landing her an internship at the White House and a lot of attention from the press! Plus, it gets her up close and personal with the son of the president, whom she just might be falling for!
If standalone novels are more your speed, then Meg has some great choices! Teen Idol is about a normal teen girl who has to mentor the new kid at her high school—a mega movie star undercover as a normal teen guy doing research for his new movie role. Pants on Fire is about a girl who has an impressive inventory of lies to her name, and is hiding the truth about what really happened the night "Tommy Sullivan is a freak" was spray painted on the side of the school. And when Tommy Sullivan himself returns to town, she has to face up to the truth. And How to Be Popular is about Stephanie, who wants more than anything to be popular. When she finds an old book that used to belong to her grandmother called How to Be Popular, she's pretty sure she's found her way in—but becoming popular is a lot easier than staying popular!
Meg Cabot Supernatural YA
Meg has also written YA books about the supernatural—from ghosts to psychic powers, witches, and myths come to life, there's a supernatural YA series or standalone for your TBR!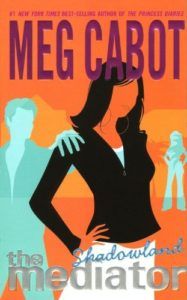 The Mediator series follows Suze, a teen mediator who can talk to the dead and help them cross over. She isn't super thrilled about her ability, but when her mom remarries and they move to Carmel, California, there's no avoiding the myriad ghosts that haunt all of the historic landmarks, including one very hot ghost haunting her new bedroom! Here's the Mediator series in order:
Shadowland
Ninth Key
Reunion
Darkest Hour
Haunted
Twilight
Remembrance (an adult sequel, set years after the end of Twilight)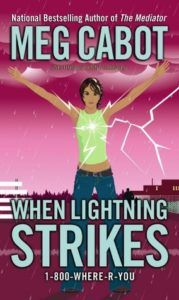 If ghosts aren't your speed, then check out the Vanished series! Originally published as 1-800-Where-R-You, this series was made into a Lifetime channel series, called Missing! It follows Jess Mastriana, an Indiana teen struck by lightning on her way home from school. The accident gives Jess the ability to find missing people in her dreams, and she uses her new talents to become an amateur sleuth! The five books in the series are:
When Lightning Strikes
Code Name Cassandra
Safe House
Sanctuary
Missing You
Meg also has written the Airhead trilogy, a series of books about a normal girl who, after a terrible accident, wakes up to find that her brain has been transplanted into the body of famous model Nikki Haley. Why was she the subject of this weird medical experiment…and is she even safe? Read them in order: Airhead, Being Nikki, and Runaway.
If myths and legends are exciting to you, then check out the Abandon trilogy, which is a modern retelling of the Persephone myth set in the Florida Keys! After Pierce has a near-death experience, she's hoping to move on and have a fresh start in a new school. But it turns out she didn't just have a near-death experience—she died. And now the king of the underworld wants her back. The books in order are Abandon, Underworld, and Awaken.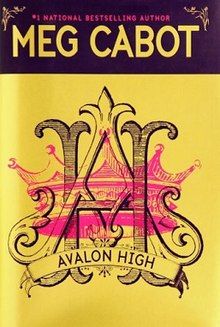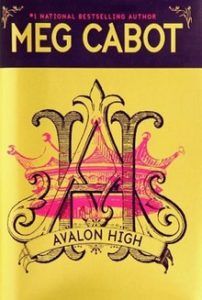 Looking for standalone supernatural YA novels by Meg? Check out Avalon High, which is a retelling of King Arthur, set in a modern day high school! It was even made into a Disney Channel Original Movie! And Jinx, about a teen who is so unlucky her family calls her Jinx. After a bad incident in her hometown, she's sent to live with her aunt, uncle, and cousin in New York City. It's not long before her cousin, a practicing witch, realizes that Jinx has powers and tries to entice her into her own dangerous game.
Meg Cabot YA Historical Romance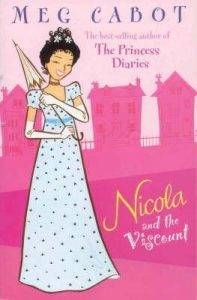 Meg is also the author of two historical romance novels for teens! In Nicola and the Vicount, Nicola is an orphan who has just embarked upon her first London season. When she receives a proposal from a viscount, she thinks her dreams are finally coming true…but when she begins probing her new fiancé's intentions, she discovers more than she bargained for! In Victoria and the Rogue, Victoria has grown up in India and is sent home to London to find a husband. She does so, quickly and efficiently…but her new plans are frustratingly foiled by a young captain!
Adult Books
Meg Cabot is also the writer of numerous adult titles and series! She's written under two names, her own and Patricia Cabot! Dive in anywhere you'd like, as there's no going wrong with any of her adult books!
Writing as Meg Cabot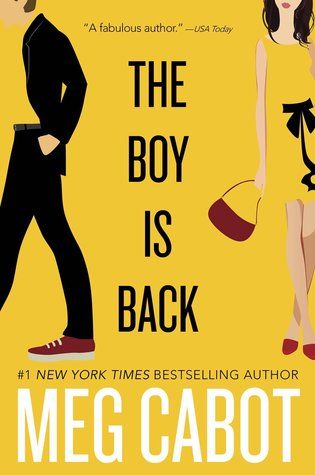 Meg's adult titles include The Boy series, a series of interconnected romances told in texts, IM's, and emails! The books are The Boy Next Door, Boy Meets Girl, Every Boy's Got One, and The Boy is Back!
Meg has also written the Heather Wells series, a mystery series about a one-time teen pop star named Heather, who has grown up, is no longer unhealthily skinny, and now works as a resident hall director at a college in New York. When the body of one her residents turns up, Heather finds herself an unlikely sleuth!
Size 12 is Not Fat
Size 14 is Not Fat Either
Big Boned
Size 12 and Ready to Rock
The Bride Wore Size 12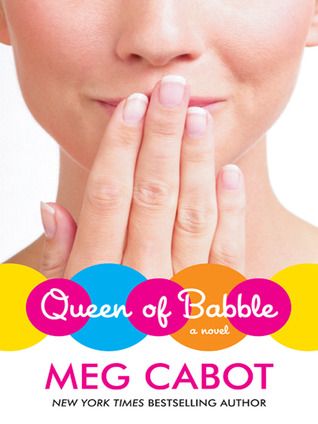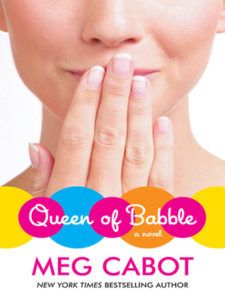 Another series by Meg is the Queen of Babble trilogy, about a newly graduated college grad who goes on a trip to England with her boyfriend, only to find herself unexpectedly alone, single, and broke. She heads off to France to help her friend cater weddings, and through a couple of transformative weeks finds herself embarking on an exciting new career she never could have anticipated! Read them in order: Queen of Babble, Queen of Babble in the Big City, and Queen of Babble Gets Hitched.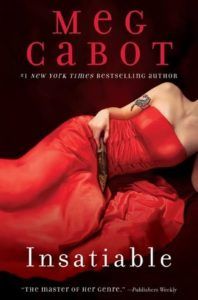 Meg wrote about vampires in Insatiable and the sequel, Overbite, about reporter Meena Harper who has the ability to see when someone will die. It's kind of a downer on her dating life, until she meets a vampire and falls in love with him! Meg is also the author of the standalone romance She Went All the Way, about a screenwriter who gets stranded in the Alaskan wilderness with a TV star she has an awkward connection with. Most recently, Meg is kicking off a new series called The Island Bridge series, beginning with No Judgments!
Writing As Patricia Cabot
Meg's earliest books were actually adult romance novels written under the name Patricia Cabot (so her grandmother wouldn't figure out that she wrote sexy romances!). They're all standalone romances that have since been rereleased on Kindle under Meg's name, and include Where Roses Grow Wild, Portrait of My Heart, An Improper Proposal, A Little Scandal, Lady of Skye, Educating Caroline, and Kiss the Bride.
Middle Grade Books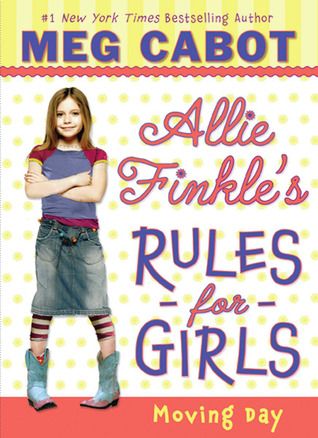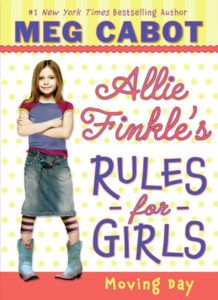 Meg's middle grade credits include two series and one graphic novel! Her first series for younger readers is the Allie Finkle's Rules for Girls series, about a 9-year-old named Allie Finkle who has to contend with moving from her suburban home to a creaky old Victorian, starting a new school, and making new friends! The series in order:
Moving Day
The New Girl
Best Friends and Drama Queens
Stage Fright
Glitter Girls and the Great Fake Out
Blast from the Past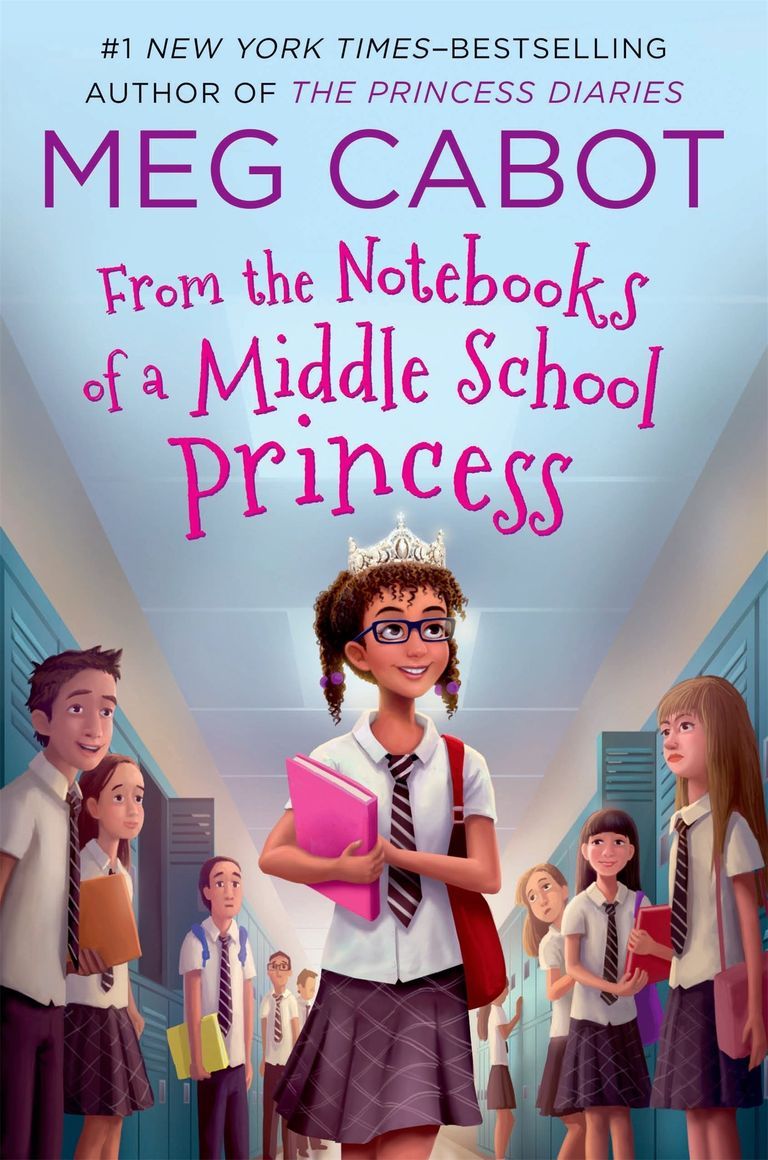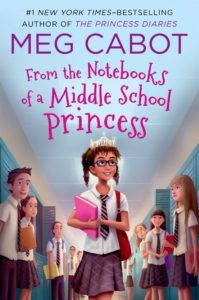 Meg also revisited the world of The Princess Diaries with the From the Notebooks of a Middle School Princess series! The beginning of this series aligns with the events of Royal Wedding (the last book in The Princess Diaries series), and follows Mia's long-lost younger half-sister, Olivia! Meg Cabot not only write the series, but she illustrates the books too (as Olivia is an aspiring wildlife illustrator)! The books in order are From the Notebooks of a Middle School Princess, Royal Wedding Disaster, and Royal Crush!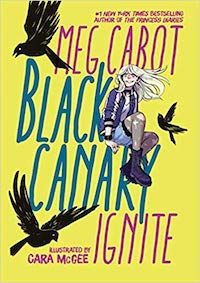 And finally, most recently Meg wrote Black Canary: Ignite, an original graphic novel about 13-year-old Dinah Lance, an aspiring police officer in Gotham City who keeps encountering a shadowy figure that threatens to hurt her friends and family, and derail her future!
---
Which Meg Cabot title will be your first (or next) read?