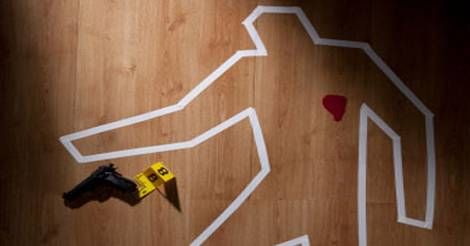 This content contains affiliate links. When you buy through these links, we may earn an affiliate commission.
I absolutely love murder mysteries. But I won't touch anything about serial killers. It's a dichotomy that is perplexing to most people.
Murder mysteries are my genre of choice. I can find myself going down the rabbit hole of murder mysteries, reading one after another. I have to force myself sometimes to read books that aren't mysteries. But nothing is as satisfying as a good whodunit. In the recent Criminal podcast, I sympathized a little too strongly with Marilyn Stasio, who reviews crime novels for the NYTimes, when she says about other books: "I keep saying 'where's the body? Kill someone.'"
Same goes for TV shows. Most of the TV I watch are murder shows. Or the few computer games that I have enjoyed tend to be murder-laden, like the astonishing The Last Express or the text-based game Moon Mist. I've even written a live action murder mystery for my friends!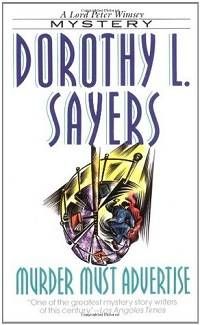 I am very picky about my murder mysteries. I want really well written and well plotted mysteries. In my opinion, Dorothy L. Sayers's Lord Peter Wimsey series is one of the tops. Murder Must Advertise has to be one of my favorite books. Rex Stout's Nero Wolfe series is my favorite murder series of all time (along with the amazing A&E TV show with Maury Chaykin and the delicious Timothy Hutton). Character can sometimes take the place of a good mystery plot—I thoroughly enjoyed Alexia Brown's Gethsemane Brown series because Gethsemane is simply delightful. I also adore Kerry Greenwood's Miss Phryne Fisher's Murder Mysteries as a TV show (unfortunately, not the actual book series it based on). The mysteries may not be particularly challenging but the characters make up for it.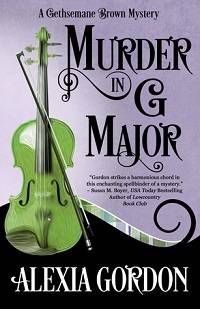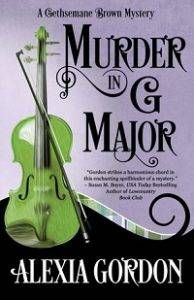 A good mystery writer has to let you have a chance at solving the mystery; nothing irks me more than a detective who has clues that he or she withholds. I remember reading the Harry Potter series for the second time and realizing how many clues were hidden in those books. I realized that as great as J.K. Rowling was as a world builder, she was also a mystery writer.
The older I get, the pickier I become because I'm so often disappointed by new (or old) series. I tend to love books from the Golden Age of mystery but I get easily annoyed about the writing or the style. Plus books from that age tend to be full of the prejudices at the time so it can be very wince inducing. There are a few current writers that work for me but often they have a niche—like art history or Venice.
Locked room murder mysteries are the best. Nothing thrills me quite as much as everyone stuck in a mansion and death comes from one. However, I've never really found a book that satisfies me fully on this topic. I aspire to someday write my perfect murder mystery.
And yet, Books and other media about Serial Killers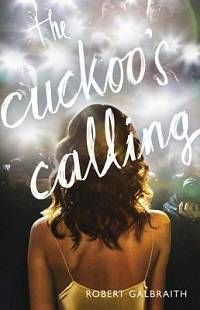 But books (or any other media) about serial killers are not okay for me. It's an instant turnoff. As much as I have loved Robert Galbraith's Cormoran Strike series, I haven't gotten past the first few pages of Career of Evil because it smacks of a serial killer book. Of the two movies I've ever walked out of, the first was Sin City. I couldn't handle the implication of a serial killer. Just a big pile of nope.
When I tell people about my love for murder mysteries and complete hatred of serial killers, I'm asked why I make the distinction. Aren't they two sides of the same coin? After all, a single murder mystery could have several bodies pile up. To which, I respond: no.
To me, murder mysteries have a sense of justice. The detective figures out the murderer and how the crime was committed and people move on. Some series do play with that format and I can love them for it. But ultimately, there is a sense of order in murder mysteries. I think it was Lord Peter Wimsey who explains that he solves murders to bring a little justice back into the world after the horrors of WWI.
For me, serial killer books and movies are the opposite. They talk about the random violence of the world. People die in horrible ways, often for no reason. And there's often a sexual abuse aspect to most serial killers. In most series, the people targeted by serial killers are women who fit a certain profile. It's a group that I am a part of so naturally, it makes me uneasy.
So I'm going to go back to my world filled with cozy murders, and keep the serial killer books out of the way. In our crazy world we now live in, I need a little justice and order. Even if it is for a moment.