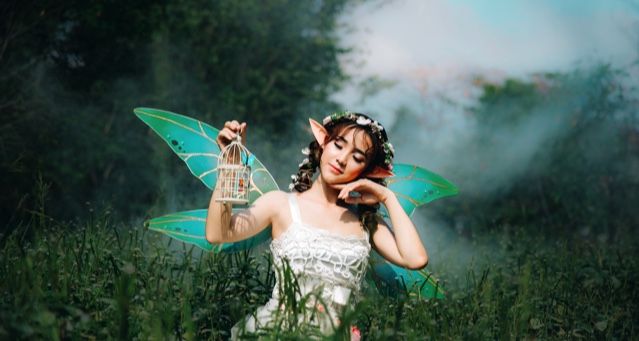 Lists
I Do Believe In Magic: 5 Magical Girl YA Books
This content contains affiliate links. When you buy through these links, we may earn an affiliate commission.
Before we talk about YA books, let's start from the beginning. Inspired by anime series like Card Captor Sakura and Sailor Moon and shows like Bewitched, the magical girl genre has become so popular in our culture today. There are different types of magical girls but I chose cute witches and magical girl warriors for today's post. In this article you'll see five epic magical girl YA books that you won't be able to put down.
Sailor Moon is such a pillar to anime and the magical girl genre. We see schoolgirl Usagi Tsukino transforming into Sailor Moon, guardian of the Earth from the forces of evil who want to steal the Silver Crystal. With the help of her Sailor Soldiers, she will also find the princess.
Sailor Moon renovated the magical girl genre and influenced future projects that had it as well. So it's not a surprise that we have found this trope in YA books nowadays. A group of girls trying to fight evil by transforming into legendary superheroes! How cool is that? On the other hand, the cute witch magical girl type often includes a magical school or a competition with the goal to become queen.
Years ago, evil spread through the world. But at the same time, the Effigies appeared, each with their unique magical power to control the elements. And when one of the Effigies dies, another one is chosen, pulled from her normal life into the heart of the battle. Maia has been chosen as the new Fire Effigy and put to the task to find the other three Effigies.
More a New Adult read, Hurrican Heels tells the story of five ordinary girls discovering their own magical powers. Filipino author Isabel Yap's novel is all about the friendship between these five girls and the power they have been granted to defeat the Grey.
Rin Chupeco has our schedules full with her new upcoming novels. The Never Tilting World sounds fascinating and it's filled with elemental magic. It's pitched as Frozen meets Mad Max. Generations of twin goddesses have ruled the world, Aeon. But once upon a time, a betrayal divided the world into two: one cloaked in darkness and the other, scorched by the sun. Their daughters will have to fight against the evil lurking in the shadows, each on their own separate journey across the lands.
Instead of twins, we have triplets. In each generation, a set of triplets is born, all equals heirs to the crown. Each possesses a unique power. Mirabella is an elemental, Katharine is a poisoner, and Arsinoe is a naturalist. When they turn 16, they will have to fight to death to become the Queen Crowned.
Hannah's a witch. She lives in Salem where she needs to keep her magic a secret. When evidence of dark magic spreads in her town, she has to team up with her ex-girlfriend to find the Blood Witch. In the efforts to do so, Hannah meets a cute new ballerina in town. But surely dating is the last thing on her mind when the attacks on Salem's witches are becoming deadlier by the day.