Newsletter 1
For The Love of a Love Triangle: The Best Series That Include a Love Triangle as a Subplot
This content contains affiliate links. When you buy through these links, we may earn an affiliate commission.
I love a good love triangle. It's a truth I cannot escape. I don't know if I am drawn to them because I'm curious to see who will "get picked", or if a latent teenage part of my brain loves fantasizing about two people (or royals, or angelic demon slayers) fighting for my affections. Probably all of the above. I need my characters to have a strong sense of self, and some fantastical hijinks never hurt, but once these criteria are met, I am here for the love triangle. They don't always exist in the literature that makes me whip out my highlighter or contemplate my path in life, but they live in the paperbacks that I bring with me into the bathtub when I cannot for one more second handle, and they end up being the stories I press into other exhausted friends' hands when they need somewhere to escape to, as well.
Cassandra Clare is the master of the this art- in fact she creates all kinds of romantic shapes, many that criss cross and turn back on to one another- but it's her Infernal Devices trilogy has, to me, the most resonate love triangle. Set in Victorian England, The Clockwork Angel first introduces us to Tessa, Will, and Jem. These young people represent both the Shadowhunter world and their own time period, and the romances that blossom have all the courtliness and complication of the proper Victorian times, while still feeling realistic and fresh. Tessa is a feisty main character who is developed well beyond her role as a love interest. Good friends Will and Jem do sometimes seem to represent the embodiments of "good" and "wicked," but in time they develop their own personalities and quirks. There are almost no ill feelings between anyone as the agonizing truth of the love triangle reveals itself, and that lack of vitriol makes for a slow burn build up to the inevitable conclusion. Despite the mildness, I did dramatically gasp out loud at least once during the last book of the three.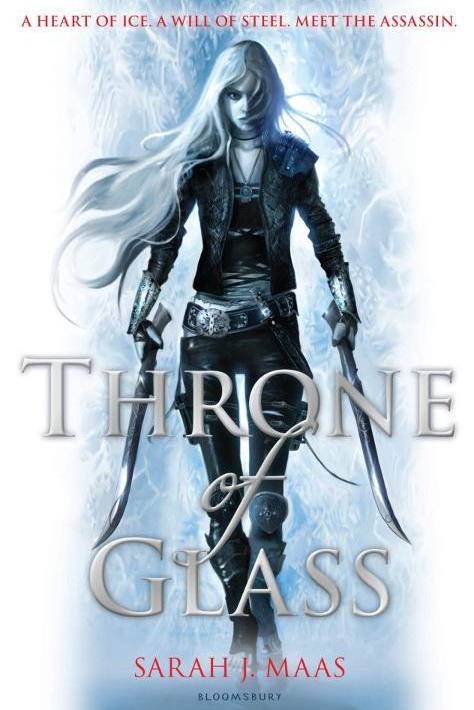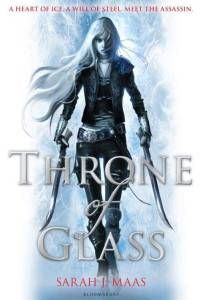 The Throne of Glass series by Sarah Maas focuses on a magical mystery with a healthy dollop of romance on the side. The true love triangle is set up and executed during the first two books (the series will end up being at least six novels) and involves another self-assured female character dealing with the affections of two guys who are also friends. The Throne of Glass series commends itself to this kind of interaction because there is so much else going on that the romance never seems slavish or reduces the characters. Celaena is a former assassin with secrets, spending only a short time as a member of a royal competition before capturing the attentions of the suave Prince Dorian and his taciturn head-of-guard, Chaol. I appreciate that Maas never makes the plot contingent on a romantic decision- what needs to be done needs to be done, and Celaena is never called on to chose love over family or responsibility. I recommend the audiobook for this series!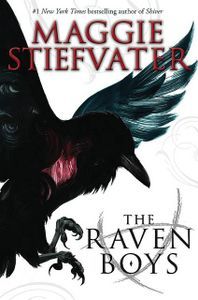 My most recent fling with a love triangle of epic proportions is The Raven Cycle, Maggie Stiefvater's modern paranormal fantasy series. This is another slow burn love triangle, stretched over several books with only small drops of concentrated romance flavoring the adventure of Welsh kings and ley lines. Early scenes in The Raven Boys establish that our heroine, Blue, is in a pickle: if she kisses her true love, he will die. After spending some time introducing you to the person you are almost certain she will kill, another romance presents itself. Made more interesting by the fact that the reader has seen the ending first, this series focuses heavily on a treasure hunt, slowly revealing more and more elements that both complicate and invigorate the plot. The romantic entanglements are presented as little stomach-flips within a larger narrative, which makes them all the more tantalizing when they do appear. Like the Throne of Glass series, this one is unfinished, so jump in now and wildly speculate about the ending with me!
Where do you fall on love triangles: acceptable as subplots only? Sign me up for the choice-fest? Never ever ever? I'd love to hear about the best (or worst) love triangles you've uncovered in your reading adventures!