Pop Culture
Live-Blog the Mad Men Season Premier with Us!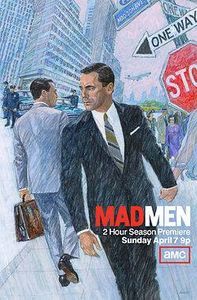 Here at the Riot, we love pop culture just as much as we love books (and that's a whole lot). Many of us are big fans of Mad Men–last year we recommended books for the characters–so this year we've decided to live-blog the two-hour season premier. Don, Peggy, and the gang are coming back this Sunday, April 7th, at 9pm Eastern, and we'll be hanging out here the whole time. You're invited!
Watch the site and our social media feeds Sunday night for the live-blog post, pour yourself a stiff drink, and jump right in. See you then!
_________________________
Sign up for our newsletter to have the best of Book Riot delivered straight to your inbox every two weeks. No spam. We promise.