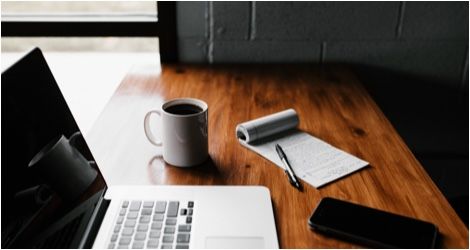 Lists
Get Your Literature MOOC On
I love a good MOOC. Who doesn't? It's a hideous acronym (Massive Open Online Course), but basically they are cool courses run by cool people about cool things. They can be about anything, they're usually free (though you may have to pay for a certificate or long-term access) and they're globally accessible. Here's my pick of some of the best literature MOOCs running now or in the very near future.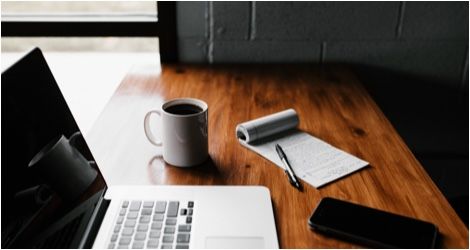 "This free online course will explore the great poetry of William Wordsworth, with an emphasis on his writing process and the inspirational landscape of the Lake District."
No more wandering as lonely as a cloud because this literature MOOC promises to connect you with the landscape that inspired Wordsworth's poetry. You'll look at the Lake District through new eyes, learning more about his ideas of 'Nature', his manuscripts and the archive of his material at the Jerwood Centre.
"Shakespeare's work has influenced the way we think about our relationships and ourselves. His plays are still as relevant today as when they were written almost 400 years ago. In this introductory course, you will learn how Shakespeare uses emotion in his plays, how his characters experience and manipulate emotions, and how the emotional resonance of the plays makes them powerfully relevant to the modern world."
It's easy to think that Shakespeare is done, because we've all spent years doing his work to death. Even if you've never read something by him, or sat through a lecture that technically lasted an afternoon but felt like fifteen, you'll know who this guy is. This course offers you a chance to look again at his work and figure out if you really do.
"Investigate and discuss the role and representation of the English country house in literature, and learn how to build your own authoritative interpretation of these texts.
Okay, so if Downton Abbey is your absolute jam and you can't get enough of that English country house genre, then this is the course for you. It's going to look at writers like Oscar Wilde, Charles Dickens and trace the history of the country house in literature from the sixteenth century to the present day.
"In a world where young people are surrounded by an ever increasing range of media, visual analysis of children's culture is becoming increasingly important. The course provides an introduction to popular types of visual culture for children and young people. By the end you will gain a deeper understanding of children's film, television, drama, picture books and comics. You will discover the wide variety of works on offer, learn to decipher these media, understand some of the ways in which they are conceived and consumed, and have a go at creating your own analysis."
Full disclosure – I've got connections with the University of York, having graduated from there this year. But that means that I know that this sounds is going to be a pretty amazing MOOC. I've signed up myself for this one. See you there?
"Jane Austen went from being a moderately successful anonymous novelist in her own time to a global celebrity in ours. On this course you will explore how that happened, exploring Austen's own literary influences, and her reputation over time. You will learn about her origins in Hampshire, uncovering her formative years, and the society she lived in, asking how Austen's location, background and reading influenced her novels. You will also consider the ways her own contemporaries read and responded to her, and her place in the modern canon of world literature today, 200 years after she died."
I've never been a fan of Jane Austen (don't @ me) but this course almost makes me want to try again with her. It's ran by a team at the University of Southampton who offer insights into everything from 'dirty walks' through to the 'Austen Myth'. Here's hoping that they'll consider That Mr Darcy Scene in great depth.