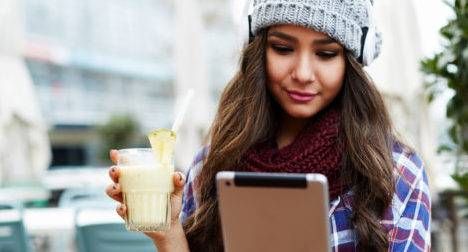 Lists
Literary Cocktail Books to Celebrate the End of Prohibition
This content contains affiliate links. When you buy through these links, we may earn an affiliate commission.
Prohibition in the United States ended 85 years ago today on December 5th, 1933. Although Prohibition hardly stopped people from drinking—if it had, we wouldn't have stellar and totally boozy classics like The Great Gatsby — its repeal is a great excuse to celebrate nonetheless.
But don't just slop vodka and Red Bull together and call it a day. A well-made cocktail can be gourmet, ritzy, and down-right literary—if you spend some time to get it right.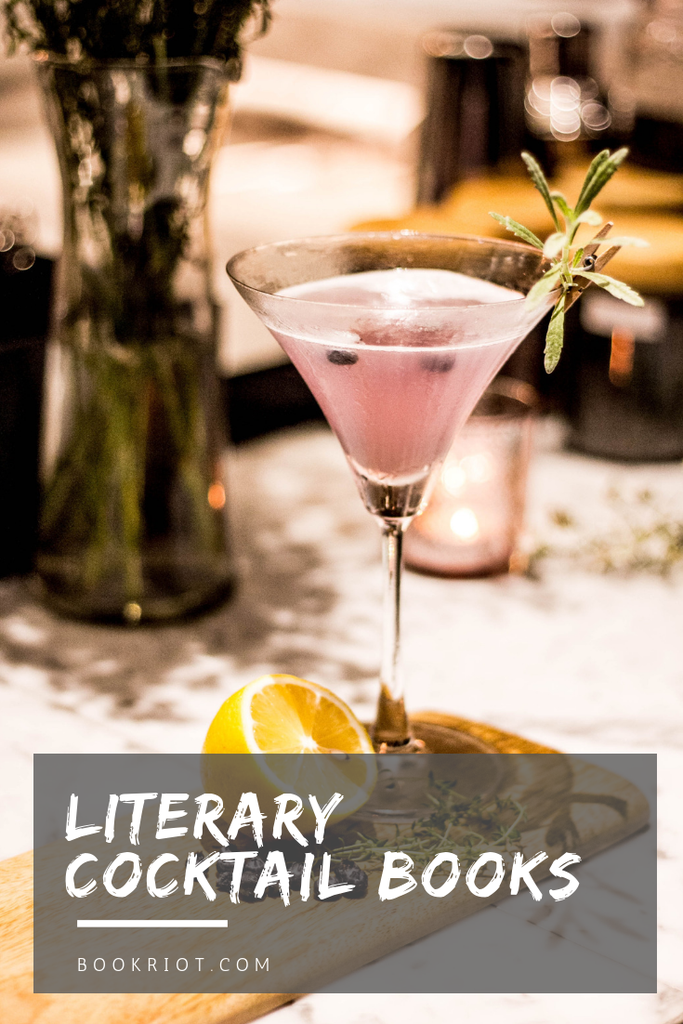 7 Literary Cocktail Books to Celebrate the End of Prohibition
Writers can imbibe with the best of them, as you'll learn in Clarke and Beachamp's illustrated history featuring famous writers and their favorite drinks. With this book, not only will you learn a thing or two about booze, but you will also take home some of your beloved writers' favorite cocktail recipes.
As Faulkner said: "The tools that I need for my trade are simply pen, paper, food, tobacco, and a little whiskey."
Think you have bad luck? Imagine being Tom Bullock: he became the first black bartender to write and publish a cocktail book in 1917. Three years later, Prohibition became the law of the land. Ouch. Lucky for us, his book lives on in reprints. Next time you kick back with a Jazz Age read, concoct a real Prohibition-Era cocktail with Bullock's recipes.
Welcome to the tropics! Or at least you'll feel like you're there after you sip Derossi and Danger's tropical flavors. Derossi is the owner of Cienfuegos, a restaurant in New York City that serves up in vegetarian Cuban cuisine and specialty cocktail drinks designed by mixologist Danger. Together, Derossi and Danger created this cocktail book. Full of punches, sours, and daiquiris, you can escape to Cuba just like Hemingway did and elude Prohibition entirely.
Once you're done with your trip to the tropics, head north to Charleston. If you don't know much about the South, we have a boozy, entertaining culture all our own. Reaves and Caldwell, also known as the Cocktail Bandits on their popular blog, will welcome you to the South with a mix of classic flavors and a unique perspective all their own, including a history of libation in the Lowcountry and a primer on the Gulla Geechee Corridor.
Are you ready to get your feminist drink on? What's that? Did you say "Always"? Well, Amann and Kalkofen have you covered. As the book's tagline says, "Drinking Like Ladies is dedicated to the proposition that a woman's place is behind the bar…or in front of it…or really any place she pleases." Cheers to that!
Grab this book to learn cocktail recipes from acclaimed female bartenders from around the world. With ideas for gin, whiskey, tequila, and more, you'll have an option for every occasion.
Take a trip back to the luscious mid-century, when fruity cocktails made for an instant vacation. Learn a thing or two about Caribbean rums and spirits, and allow Mustipher to guide you through the best ways to make your favorite tropical classics.
Bring a healthy thirst and a sense of humor for this one. Tequila Mockingbird will entertain you with its delightfully named cocktails, such as "Are You There, God? It's Me, Margarita" and "Love in the Time of Kahlua." With 65 literary-themed recipes, plus appetizer recipes and drinking games, you can plan your next literary shindig from start to finish with the help of Federle and Mortimer.
Do you have more favorite literary cocktails? Join our celebration and share your favorite in the comments section.
My personal favorite is the classic martini. You're welcome to stir it instead of shaking, but please don't leave any ice floating in my glass.
Many thanks to freelance writer Yolanda Evans, whose suggestions helped fill out this list.