Welcome to the Dear Book Nerd podcast, a bi-weekly show that answers your questions about life, love, and literature! My special guest co-host this week is the wonderful Rion Amilcar Scott. We talk about issues such as what to do if you want to read to your baby but you dislike picture books, whether or not you should give out books for Halloween, and much more! Don't miss it.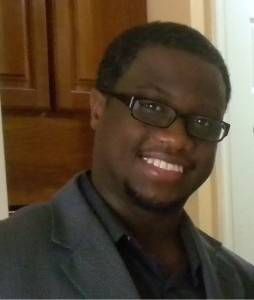 Rion is a teacher and writer. His short story collection, WOLF TICKETS, is forthcoming from Tiny Hardcore Press. You can find him on Twitter @ReeAmilcarScott. Thanks, Rion!
This episode was sponsored by The Appearance of Annie van Sinderen by Katherine Howe.
_____________________________________________________________________________
QUESTIONS DISCUSSED:
Dear Book Nerd,
I want my son to inherit my love of reading. He's a few months old, and I'm reading to him every day (enthusiastic and idealistic new mom that I am). Unfortunately, I'm discovering that I'm really not a fan of picture books. There are exceptions, which makes me hopeful that I'll find more of them the more I read, but the majority just fall flat for me.
I absolutely don't want to give up this habit, but if they're already boring me, I worry how I'll feel five years from now. If he can pick up on my lack of enthusiasm, it sort of defeats the purpose, no?
How can I tap into that childlike imagination and enjoy these books with my son? Or do I just have to face the fact that it's a means to an end, and fake it?
Wannabe Bookish Mom
Dear Book Nerd,
My girls (9 and 7 years old) love going to the library with me. (I know – they are awesome.) Our library is divided in such a way that the children's room and the adults' section are located on either sides of the lobby. Close, but not really in the same open area. My question is, at what age(s) can I let my girls browse and read (for short periods) on their own in the children's room while I pick out my own books? My girls are mature and well-behaved…most of the time. I think they'd be okay, but I don't want the lovely librarians thinking I'm one of "those" mamas…or worse, to send the Library Police after me. Would approaching the librarians with my dilemma (and a plate of cookies) be out of line?
Katie
Hello Dear Book Nerd!
On Twitter you asked for Halloween questions. Here's one: giving out books instead of candy on Halloween – good idea or bad idea? I've often thought about it. I could get a ton of board books and children's books at my Friends of the Library book sale for cheap – like 25 or 50 cents each – and I live in a rural area so I only ever get maybe 20 or 30 kids at the most. That's, what, somewhere between $5 and $15? Most people spend more than that on candy. So it's financially feasible. But will I be the weird lady giving out books to all the disappointed children on Halloween?
Thanks!
Shanna
Dear Book Nerd,

I've only listened to the first five episodes of Dear Book Nerd and I am loving it. Your podcast has risen many questions in my mind that I think I would do a post on my blog. Thank you for the writing plots.
My question is: What is your take on Caribbean Literature? On episode four, you were discussion what makes a book a classic and you named in few, but in my Country of Trinidad and Tobago, our classics are totally different to yours in America.
Do you listen to Caribbean Fiction? If you do, what are some of your favorites?
Swan Angel
_____________________________________________________________________________
BOOKS DISCUSSED:
Ayiti – Roxane Gay
The Dew Breaker – Edwidge Danticat
The Dragon Can't Dance – Earl Lovelace
King of the Carnival – Willi Chen
Miguel Street – V. S. Naipaul
_____________________________________________________________________________
Listen to past episodes and read past columns of Dear Book Nerd here!
And you can subscribe to the podcast via RSS here, or via iTunes here.
The show can also be found on Stitcher here.
Do you have a bookish question about life, love, or literature for Dear Book Nerd? Fill out the form below or email DearBookNerd@bookriot.com. Don't be shy, ask away!