Books Are Ruining My Life!
Welcome to the Dear Book Nerd podcast, a bi-weekly show that answers your questions about life, love, and literature! My special guest co-host this week is the sparkling Martha Brockenbrough. Martha and I discuss three questions and talk about things like how to find bookish love, how to balance magazine reading in your reading life, and what formats "count" towards your reading goals. Don't miss it!
Martha is founder of National Grammar Day and is also the author of The Game of Love and Death, as well as several other books for young people and adults. You can find her on Twitter @mbrockenbrough. Thanks, Martha!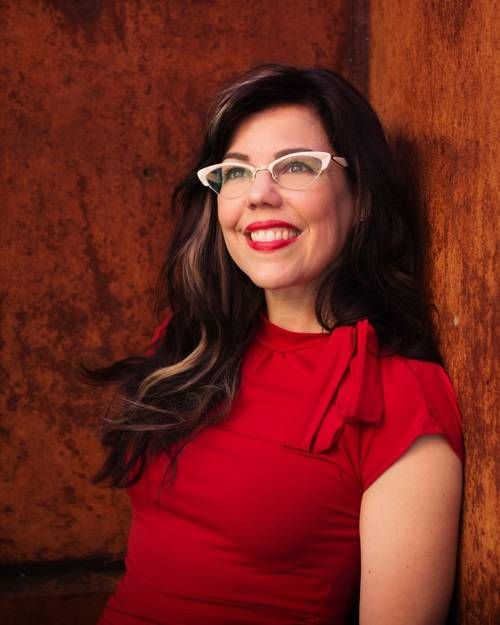 This episode was sponsored by Book Riot Live and Random House Audio.
_____________________________________________________________________
QUESTIONS DISCUSSED:
Dear Rita,
I'm a relatively new listener to your podcast and have caught up on all of the previous episodes. In your promos you mention that your podcast is about Life, Love, and Literature, so I have a question about the love thing.
I think books are ruining my life! Especially my love life. I'm like most of your listeners, a book nerd. I teach, I write, and when I'm not working, I'm typically at home, reading. And thus the problem… As a teacher, I don't meet new people in my job, and when I'm not working, I'm reading. I've been single now for more than five years! If this pattern continues, how am I going to end up? It's not a pretty picture! How does one meet people who also appreciate books and a somewhat solitary life without resorting to church (I'm an atheist) or bars (shoot me in the face)?
Signed,
Unwilling Monk
Dear Book Nerd,
I love your podcast and the advice you give to readers. I'm in my mid-20's and have been a lifetime reader. When I graduated from college, I subscribed to several magazines (Time, The Atlantic, The New Yorker, etc.) and a few other literary outlets (i.e. The Atavist). I love to read the long form articles and short stories included in the magazines, but I find that reading them consumes all of my free reading time and even then the magazines keep piling up.
I hate the thought of not reading the magazines as they're published – or heaven forbid, throwing them away unread. Meanwhile, I don't have any time at all to read the novels on my list and in my pile. How do you suggest I find a balance? How do I choose which subscriptions to break up with?
Thank you!
Meghan
Dear Book Nerd:
I am an avid reader! I read in all formats – paper, audio, and ebooks. I personally count all three kinds as books I own and on my "bookshelf." Is that okay to add all three instead of just paper to my book collection? Thanks in advance.
Britany
_____________________________________________________________________
LINKS DISCUSSED:
_____________________________________________________________________
Listen to past episodes and read past columns of Dear Book Nerd here!
And you can subscribe to the podcast via RSS here, or via iTunes here.
The show can also be found on Stitcher here.
Do you have a bookish question about life, love, or literature for Dear Book Nerd? Fill out the form below or email DearBookNerd@bookriot.com. Don't be shy, ask away!