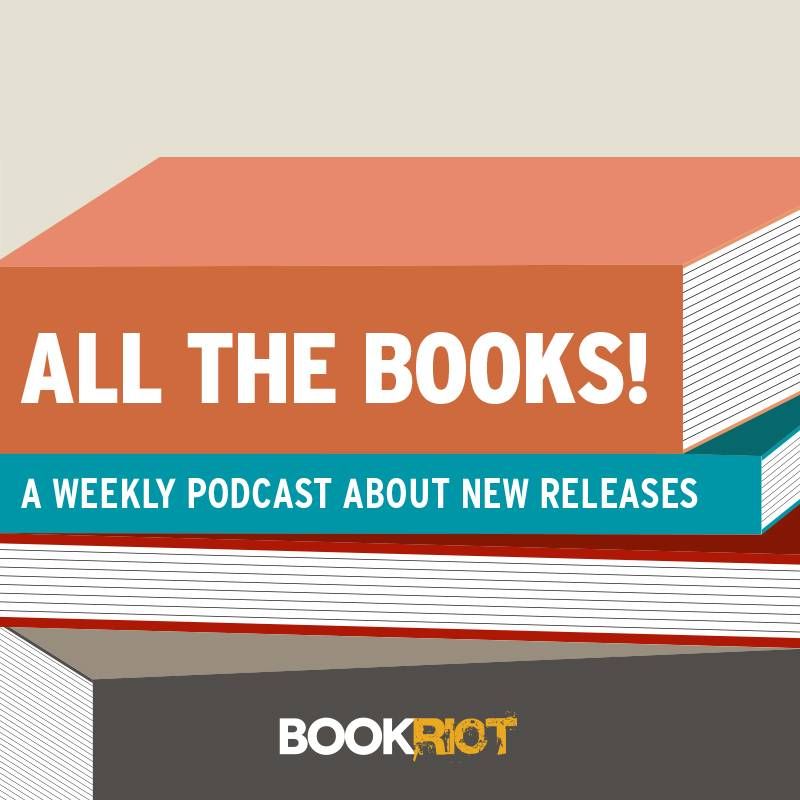 New Releases for Nov. 3, 2015
This post contains affiliate links. When you buy through these links, Book Riot may earn a commission.
This week, Liberty and Rebecca discuss The Girl Who Could Not Dream, The Heart You Carry Home, Twain and Stanley Enter Paradise, and more new releases.
This episode was sponsored by A Blossom of Bright Light by Suzanne Chazin and Penguin Random House Audio and FabFitFun.
Subscribe to All the Books! using RSS or iTunes and never miss a beat book.
Sign up for the weekly New Books! newsletter for even more new book news.
Books discussed on the show:
The Girl Who Could Not Dream by Sarah Beth Durst
The Heart You Carry Home by Jennifer Miller
Twain and Stanley Enter Paradise by Oscar Hijuelos
Matterhorn by Karl Marlantes
(What It Is Like To Go To War by Karl Marlantes)
Stoner by John Williams
By the Book: Writers on Literature and the Literary Life from The New York Times Book Review by Pamela Paul
Zeroville by Steve Erickson (This is published by Europa Editions, not NYRB Classics. I got confused! – Liberty)
Skylight by José Saramago
What we're reading:
The Deep Sea Diver's Syndrome by Serge Brusollos
(Rebecca is not sure she's going to get any reading done this week, so here's a cat dance party instead.)
More books out this week:
Jewish Noir: Contemporary Tales of Crime and Other Dark Deeds by Kenneth Wishnia
Life and Other Near Death Experiences by Camille Pagán
St. Marks Is Dead: The Many Lives of America's Hippest Street by Ada Calhoun
The Mare by Mary Gaitskill
Abducting a General by Patrick Leigh Fermor
The Conjurer's Riddle by Andrea Cremer
Avenue of Mysteries by John Irving
The Education of Kevin Powell: A Boy's Journey into Manhood by Kevin Powell
Styx by Bavo Dhooge
Cam Girl by Leah Raeder
Broken Sleep by Bruce Bauman
City of Wonders: Seven Forges Book III by James A. Moore
Black Wolves by Kate Elliott
The Improbability of Love by Hannah Rothschild
Empty Chairs: Selected Poems by Liu Xia
Ten Thousand Skies Above You by Claudia Gray
Numero Zero by Umberto Eco
Andy and Don: The Making of a Friendship and a Classic American TV Show by Daniel de Vise
Diary of a Wimpy Kid: Old School by Jeff Kinney
My Loaded Gun, My Lonely Heart by Martin Rose
The Girl with Ghost Eyes by M. H. Boroson
Trashed by Derf Backderf
The Gold Eaters by Ronald Wright
Playing Days by Benjamin Markovits
Stars of Fortune: Book One of the Guardians Trilogy by Nora Roberts
Dead Ringers by Christopher Golden
Dear Reader by Paul Fournel
Brooklyn: A Personal Memoir: With the lost photographs of David Attie by Truman Capote and David Attie
The Way Around: Finding My Mother and Myself Among the Yanomami by David Good
Lungdon (Book Three, The Iremonger Trilogy) by Edward Carey
Along the Infinite Sea by Beatriz Williams
The Muralist by B.A. Shapiro
The Hunt for Vulcan: . . . And How Albert Einstein Destroyed a Planet, Discovered Relativity, and Deciphered the Universe by Thomas Levenson
One Man's Flag by David Downing
Tenacity by J. S. Law
Made to Kill by Adam Christopher
Hesitation Wounds by Amy Koppelman
Little Victories: Perfect Rules for Imperfect Living by Jason Gay
D.C. Trip by Sara Benincasa
One Out of Two by Daniel Sada
The Japanese Lover by Isabel Allende
Wherever There Is Light by Peter Golden
The Bazaar of Bad Dreams: Stories by Stephen King
No More Champagne: Churchill and his Money by David Lough
Need by Joelle Charbonneau
City of Clowns by Daniel Alarcón and Sheila Alvarado
Tightrope by Simon Mawer
The Unspeakable: And Other Subjects of Discussion by Meghan Daum (paperback)
Acts of God by Ellen Gilchrist (paperback)
My Misspent Youth: Essays by Meghan Daum (reissue)