Anticipated Books of 2017
This post contains affiliate links. When you buy through these links, Book Riot may earn a commission.
This week, Liberty and Rebecca discuss Fever Dream, Always Happy Hour, Salt Houses and more of their anticipated releases of 2017.
This episode was sponsored by Book Riot's $250 Barnes & Noble gift card giveaway.
Subscribe to All the Books! using RSS or iTunes and never miss a beat book.
Sign up for the weekly New Books! newsletter for even more new book news.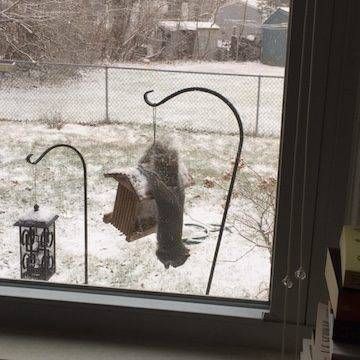 Books discussed on the show:
Fever Dream by Samanta Schweblin, (Author), Megan McDowell (Translator)
Always Happy Hour: Stories by Mary Miller
The Man Who Shot Out My Eye Is Dead: Stories by Chanelle Benz
Storm in a Teacup: The Physics of Everyday Life by Helen Czerski
Pachinko by Min Jin Lee
The Refugees by Viet Thanh Nguyen
Tell Me Everything You Don't Remember: The Stroke That Changed My Life by Christine Hyung-Oak Lee
Cannibalism: A Perfectly Natural History by Bill Schutt
Things We Lost in the Fire: Stories by Mariana Enriquez
Temporary People by Deepak Unnikrishnan
The Hate U Give by Angie Thomas
Sunshine State: Essays by Sarah Gerard
Exit West by Mohsin Hamid
Salt Houses by Hala Alyan
The Wanderers by Meg Howrey
The Fact of a Body: A Murder and a Memoir by Alexandria Marzano-Lesnevich
Startup by Doree Shafrir
Sip by Brian Allen Carr
The Dinner Party and Other Stories by Joshua Ferris
What we're reading:
The Axeman of New Orleans: The True Story by Miriam C. Davis
Hidden Figures: The American Dream and the Untold Story of the Black Women Mathematicians Who Helped Win the Space Race by Margot Lee Shetterly
Books out this week:
The Case Against Sugar by Gary Taubes
Get Your Sh*t Together: How to Stop Worrying About What You Should Do So You Can Finish What You Need to Do and Start Doing What You Want to Do (A No F*cks Given Guide) by Sarah Knight
Eye of the Beholder: The Almost Perfect Murder of Anchorwoman Diane Newton King by Lowell Cauffiel
The Hot Topic: A Life-Changing Look at the Change of Life by Christa D'Souza
Books for Living by Will Schwalbe
Civilianized: A Young Veteran's Memoir by Michael Anthony
The Ice Beneath Her by Camilla Grebe (Author), Elizabeth Clark Wessel (Translator)
The Twilight Wife by A.J. Banner
Resume Speed by Lawrence Block
If Our Bodies Could Talk: A Guide to Operating and Maintaining a Human Body by James Hamblin
Pathological by Jinkang Wang (Author), Jeremy Tiang (Translator)
The Marriage Lie by Kimberly Belle