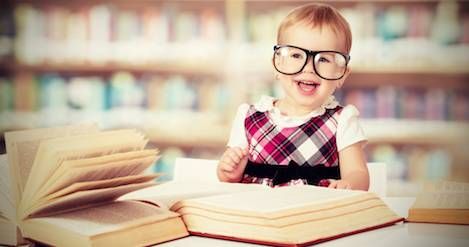 Children's
Lions, Circuses, and Bears Oh My! 7 Kids' Picture Books Set in a Library
This content contains affiliate links. When you buy through these links, we may earn an affiliate commission.
I've read and owned a lot of great books about libraries, and have recently discovered that children's picture books set in libraries is yet another subcategory of "books about libraries." This is probably my most exciting discovery of the week, and they are all going on the baby registry.
The books on this list cover a range of topics, like spending bonding time with a parent at the library, finding a good book to read in the library, how to properly behave in a library and treat library books, and, most importantly, the joy of discovery that can be experienced in a library.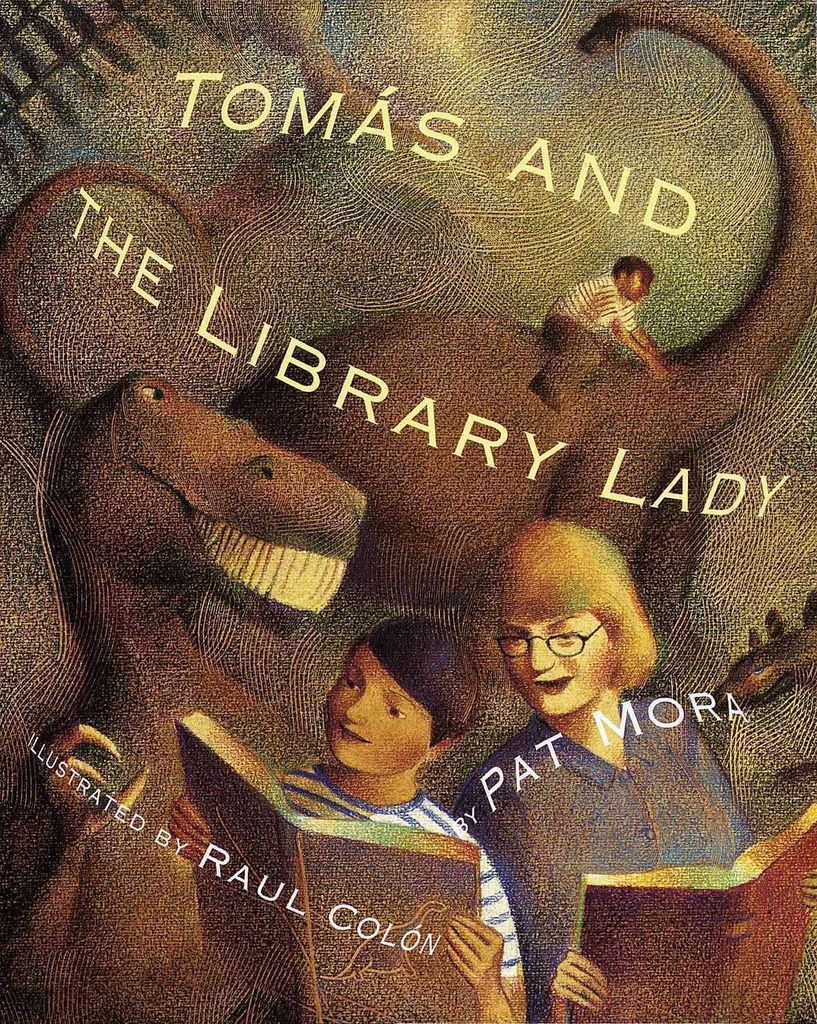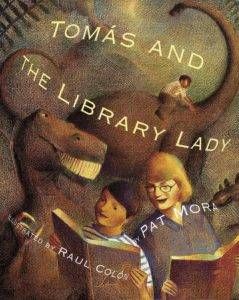 Tomás and the Library Lady by Pat Mora (Author), Raul Colon (Illustrator)
'Tomás is a son of migrant workers. Every summer he and his family follow the crops north from Texas to Iowa, spending long, arduous days in the fields. At night they gather around to hear Grandfather's wonderful stories. But before long, Tomás knows all the stories by heart. "There are more stories in the library,"Papa Grande tells him. The very next day, Tomás meets the library lady and a whole new world opens up for him.'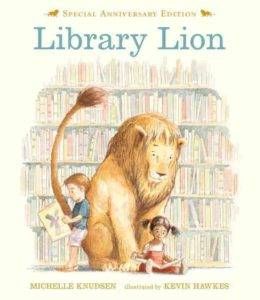 Library Lion by Michelle Knudsen (author), Kevin Hawkes (illustrator)
'Miss Merriweather, the head librarian, is very particular about rules in the library. No running allowed. And you must be quiet. As long as you follow the rules, you are permitted to enjoy the library. There are no rules about lions in a library, and why would there be? But one day, a lion walks into Miss Merriweather's library, and no one is sure what to do. It turns out that the lion seems very well suited for the library. His big feet are quiet on the library floor. He makes a comfy backrest for the children at story hour. And he never roars in the library—at least not anymore. But when something terrible happens, the lion helps in the only way he knows how. Could there ever be a good reason to break the rules? Even in the library?'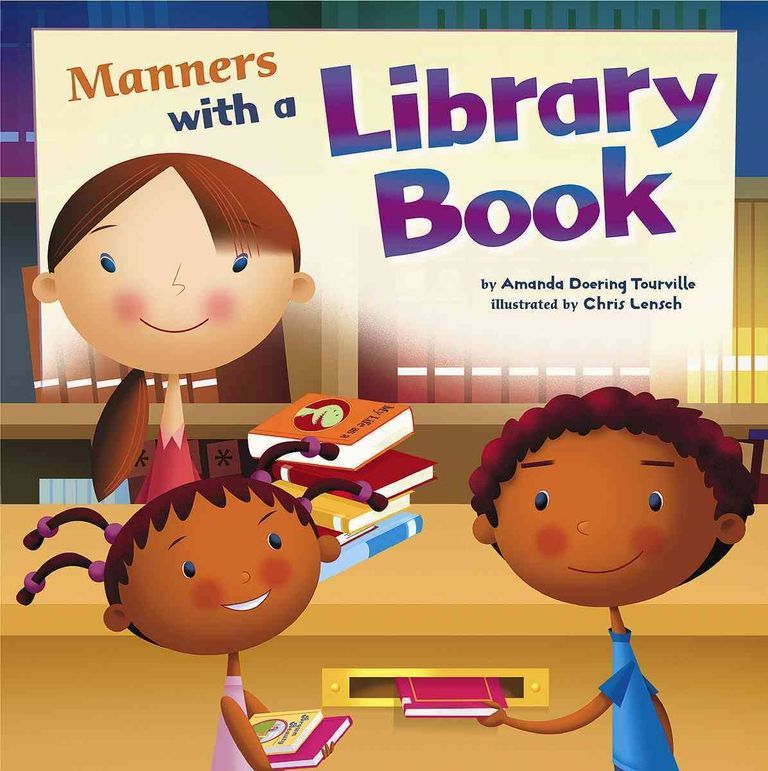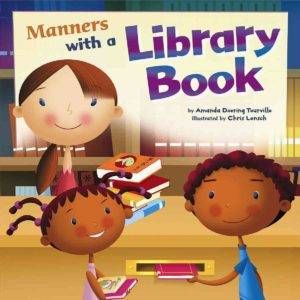 Manners with a Library Book by Amanda Doering Tourville (author), Chris Lensch (illustrator)
'Should your baby sister play with your library book? Find out how good manners can help everyone enjoy library books.'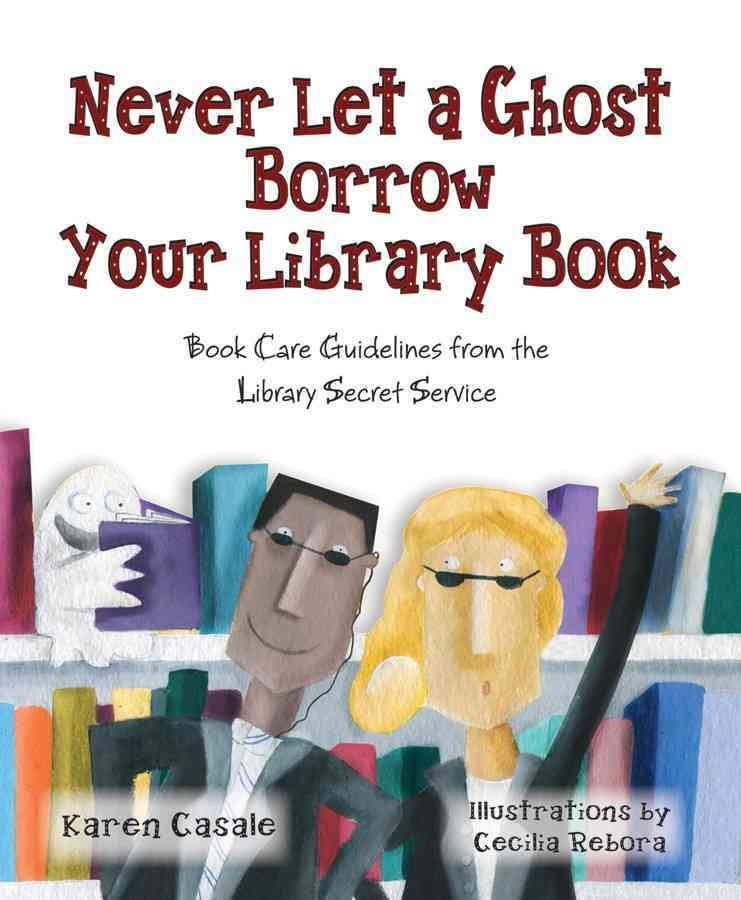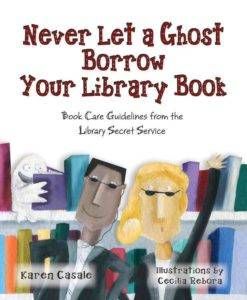 Never Let a Ghost Borrow Your Library Book by Karen Casale (author), Cecelia Rebora (illustrator)
'A comically off-the-wall reminder of all the ways we must take care of our reading material.'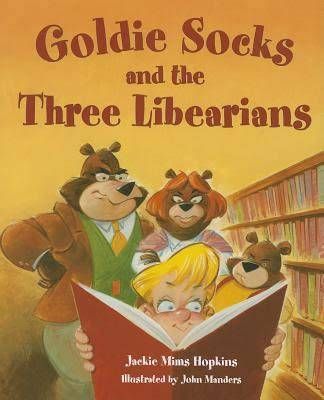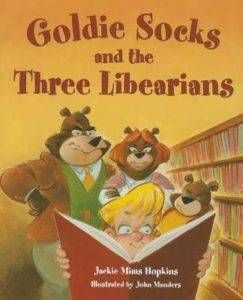 Goldie Socks and the Three Libearians by Jackie Mims Hopkins (author), John Manders (illustrator)
'Revision of the familiar story of Goldilocks and the three bears, in which Goldilocks is looking for the "just right" book and the "just right" place to read it.'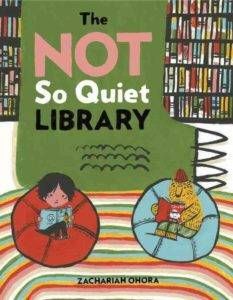 The Not So Quiet Library by Zachriah OHora (author)
'It's Saturday, which means Oskar and Theodore get to go to the library with their dad! It means donuts for breakfast! And it means endless quiet hours lost in stories.
But on this not so quiet Saturday, Oskar and Teddy get a rude surprise when they're interrupted by a five-headed, hangry monster! Will Oskar ever get to finish his book in peace? Will Teddy ever get to gorge on his donuts? Or might both of them hold the secret weapons to taming the beast?'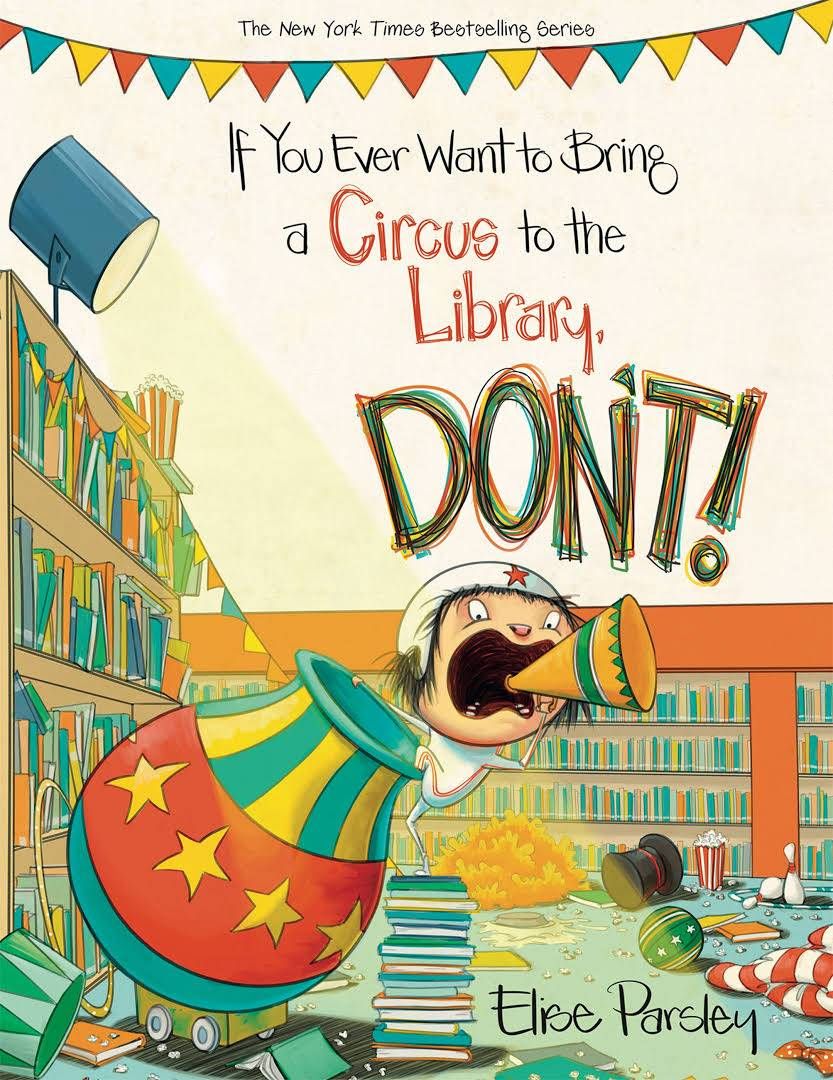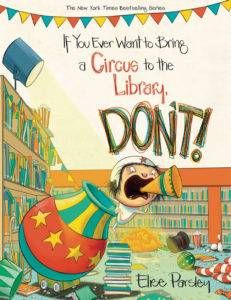 If You Ever Want to Bring a Circus to the Library, Don't! by Elise Parsley
'If you see a poster that says "You Can Do Anything at the Library!", it is NOT giving you permission to put on a circus! But Magnolia doesn't see any problem with setting up her own big top. She's got a lot of gusto and one mean human cannonball routine. So what if her greatest show on Earth won't fit between the bookshelves?'
On my non-fiction bookshelf in the study, there is an entire shelf of books about libraries, amassed as I did my PhD and exercised very little self-control when it came to book-buying. I see now that there could be a matching shelf of books-about-libraries in the baby's room… Hope she likes reading!