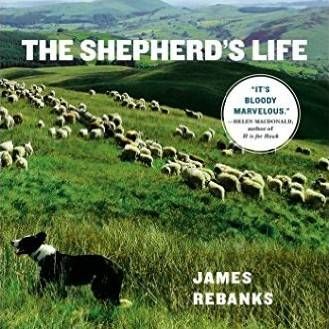 This content contains affiliate links. When you buy through these links, we may earn an affiliate commission.
Sometimes a book comes along that speaks to parts of you that you didn't know existed. I just finished one of those books, and it didn't so much speak to me as let out a demanding baa. The Shepherd's Life: A Tale of the Lake District (also called The Shepherd's Life: Modern Dispatches from an Ancient Landscape) by James Rebanks was just a book I picked up out of curiosity. It had won a bunch of awards, I had vague family connections to the area where it's based and I was feeling a bit homesick for England's green hills. Now I suddenly have a favourite breed of ruminant (Herdwick, thanks for asking) and a brand new vocabulary of perfect, tumbling Cumbrian words. Tup, twined, hefted, smits, and descriptions of the fells that are more poetry than prose taking seed in my brain.
I've tried to figure out just why the end of the book has brought about such an intense period of post-reading mourning, usually reserved for the end of a beloved fantasy series or the death of a favourite author. I think it's because it reminded me of a part of myself that I'd all but forgotten, a little kid who thought farms were like Disneyland with all the animals and smells and nooks and crannies, who chased sheep because I wanted to hug them, and then ran away from sheep when they charged back. The talk of family reminded me of my own, one filled with strong characters and even stronger affections. Rebanks sketches his own so perfectly you feel part of it by the end, like you could pop round for a piece of gingerbread cake and be welcomed with open arms. (You'd probably be expected to much in with farm duties, but I'd be OK with that.) He's brave too, talking about his late discovered love of words, his relationship with his father, his connection to the land that seems almost symbiotic to a city girl.
I beg you to read it for yourself, or listen to the audiobook to properly appreciate the northern English accent, but if you want a taster first James Rebanks has a Twitter account that's a little slice of shepherding life.
So now, having told family and friends about this remarkable book, I'm building a shepherding TBR. It's had that exciting effect (like discovering a new author with an extensive back catalogue) of sending me to whole new areas of the bookstore for the first time in my reading life. The amazing Liberty Hardy (who is like my reading patrons) has suggested Three Bags Full: A Sheep Detective Story by Leonie Swann and Anthea Bell and I've added Amanda Owen's The Yorkshire Shepherdess too. I think I might even revisit James Herriot's work, All Creatures Great And Small and Every Living Thing, originally stolen off my mother when I was kid on holiday and had run out of my own books.
Which books have awoken a surprising interest in you, and sent you into a Google Images search spiral? Have you got a sheep you can send me pictures of? Let me know below.