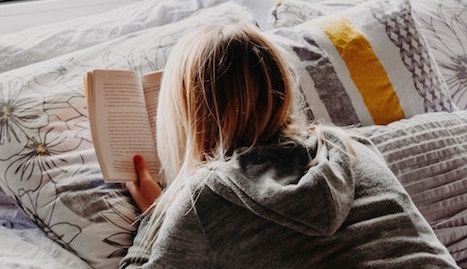 Sponsored
3 on a YA Theme: January YA Releases for Your Library Holds List
This content contains affiliate links. When you buy through these links, we may earn an affiliate commission.
This list of January 2019 YA releases is sponsored by The Similars by Rebecca Hanover.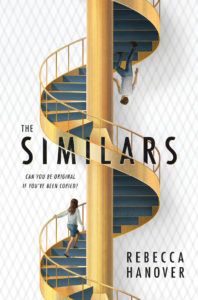 This fall, six new students are joining the junior class at the elite Darkwood Academy. But they aren't your regular over-achieving teens. They're clones. And they're joining the class alongside their originals. The Similars are all anyone can talk about: Who are these clones? What are the odds that all of them would be Darkwood students? And who is the madman who broke the law against cloning to create them? Emmaline Chance couldn't care less. Her best friend, Oliver, died over the summer and it's all she can do to get through each day without him. Then she comes face-to-heartbreaking-face with Levi—Oliver's exact DNA replica and one of the Similars.
---
Happy New Year! I hope that 2019 finds you happy and healthy and ready to read! January is a bonkers month for book releases, so I've not listed some of the bigger releases, like King of Scars by Leigh Bardugo, The Wicked King by Holly Black, The Vanishing Stair by Maureen Johnson, and The Gilded Wolves by Roshani Chokshi. Without further ado, here are some excellent January 2019 YA releases to kick off your year!
Black is…sisters navigating their relationship at summer camp in Portland, Oregon, as written by Renée Watson.
Black is…three friends walking back from the community pool talking about nothing and everything, in a story by Jason Reynolds.
Black is…Nic Stone's high-class beauty dating a boy her momma would never approve of.
Black is…two girls kissing in Justina Ireland's story set in Maryland.
Black is urban and rural, wealthy and poor, mixed race, immigrants, and more—because there are countless ways to be Black enough.
Out January 8th.
Norris Kaplan is clever, cynical, and quite possibly too smart for his own good. A Black French Canadian, he knows from watching American sitcoms that those three things don't bode well when you are moving to Austin, Texas.
Plunked into a new high school and sweating a ridiculous amount from the oppressive Texas heat, Norris finds himself cataloging everyone he meets: the Cheerleaders, the Jocks, the Loners, and even the Manic Pixie Dream Girl. Making a ton of friends has never been a priority for him, and this way he can at least amuse himself until it's time to go back to Canada, where he belongs.
Yet against all odds, those labels soon become actual people to Norris…like loner Liam, who makes it his mission to befriend Norris, or Madison the beta cheerleader, who is so nice that it has to be a trap. Not to mention Aarti the Manic Pixie Dream Girl, who might, in fact, be a real love interest in the making.
But the night of the prom, Norris screws everything up royally. As he tries to pick up the pieces, he realizes it might be time to stop hiding behind his snarky opinions and start living his life—along with the people who have found their way into his heart.
Out January 8th.
Andie is the type of girl who always comes up with the perfect thing to say…after it's too late to say it. She's addicted to romance movies—okay, all movies—but has yet to experience her first kiss. After a move to Punxsutawney, PA, for her senior year, she gets caught in an endless loop of her first day at her new school, reliving those 24 hours again and again.
Convinced the curse will be broken when she meets her true love, Andie embarks on a mission: infiltrating the various cliques to find the one boy who can break the spell. What she discovers along the way is that people who seem completely different can often share the very same hopes, dreams, and hang-ups. And that even a day that has been lived over and over can be filled with unexpected connections and plenty of happy endings.
Out January 15th.
Unable to come out to her conservative Muslim parents, Rukhsana Ali keeps that part of her identity hidden. And that means keeping her girlfriend, Ariana, a secret from them too. Luckily, only a few more months stand between her carefully monitored life at home and a fresh start at Caltech in the fall. But when Rukhsana's mom catches her and Ariana together, her future begins to collapse around her.
Devastated and confused, Rukhsana's parents whisk her off to stay with their extended family in Bangladesh, where she is met with a culture of arranged marriages, religious tradition, and intolerance. Fortunately, Rukhsana finds allies along the way, and, through reading her grandmother's old diary, finds the courage to stand up for her beliefs, take control of her future, and fight for her love.
The Love and Lies of Rukhsana Ali provides a timely and achingly honest portrait of what it's like to grow up feeling unwelcome in your own culture, and proves that love conquers all.
Out January 29th.
Teenage socialite Margo Manning leads a dangerous double life. By day, she dodges the paparazzi while soaking up California sunshine. By night, however, she dodges security cameras and armed guards, pulling off high-stakes cat burglaries with a team of flamboyant young men. In and out of disguise, she's in all the headlines.
But then Margo's personal life takes a sudden, dark turn, and a job to end all jobs lands her crew in deadly peril. Overnight, everything she's ever counted on is put at risk. Backs against the wall, the resourceful thieves must draw on their special skills to survive. But can one rebel heiress and four kickboxing drag queens withstand the slings and arrows of truly outrageous fortune? Or will a mounting sea of troubles end them―for good?
Out January 29th.
Spin by Lamar Giles
When rising star Paris Secord (aka DJ ParSec) is found dead on her turntables, it sends the local music scene reeling. No one is feeling that grief more than her shunned pre-fame best friend, Kya, and ParSec's chief groupie, Fuse—two sworn enemies who happened to be the ones who discovered her body.
The police have few leads, and when the trail quickly turns cold, the authorities don't seem to be pushing too hard to investigate further. But nobody counted on Paris's deeply loyal fans, ParSec Nation, or the outrage that would drive Fuse and Kya to work together. As ParSec Nation takes to social media and the streets in their crusade for justice, Fuse and Kya start digging into Paris's past, stumbling across a deadly secret. With new info comes new motives. New suspects. And a fandom that will stop at nothing in their obsessive quest for answers, not even murder…
Out January 29th.
Want more "3 On A YA Theme" posts? Gotcha covered.