Children's
Your Guide To The Essential Jacqueline Woodson Books
This content contains affiliate links. When you buy through these links, we may earn an affiliate commission.
This world feels like it's getting more and more unstable. That's why it's important that we have people our children can look up to; to show that within the chaos and madness there is goodness out there. Jacqueline Woodson is that person for me as a parent. She is a positive and important voice for today's young people.
In 2015 she was named the Poetry Foundation's Young People's Poet Laureate; she is also the 2018–2019 National Ambassador for Young People's Literature. In her interview with the Poetry Foundation she tells us that, "I think many people believe and want others to believe that poetry is for the precious, entitled, educated few. And that's just not true. Our children's first words are poems—poems we and our listeners are delighted to hear and eager to understand." Her work has also gotten her some incredible awards such as, the Coretta Scott King Award, The Newberry Medal, and The National Book Award.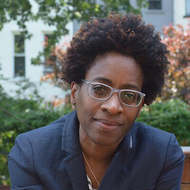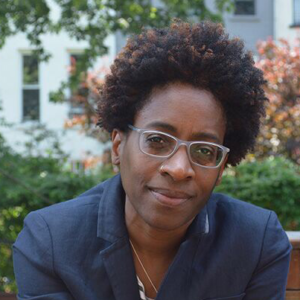 I'll admit that I am a relatively new reader of Woodson. I picked up her memoir, Brown Girl Dreaming, a few years ago when I was reintroduced to poetry in grad school. She tends to hold up a mirror when she writes, so that the reader can find themselves in her work, showing the way for young people to find their voice and share their experiences.
What Woodson has done for literature is incredible. If you're looking for where to start with Jacqueline Woodson books for yourself and your children read ahead.
Read These Jacqueline Woodson Books First
Her poetic memoir about going up between New York and South Carolina. The verse explores how she found her voice with storytelling, how she grew up in two completely different states in the late '60's early 70's and growing up with the civil rights movement. It's a beautiful book about family and place, and how each of those inspire who we are and what we decide we want to cary on.
This picture book is about Woodson's matriarchal family. She shows seven generations of women in her family who are artists and freedom fighters through quilting, Show Ways were maps for freedom-seeking slaves to escape. I love this book because of the amazing history of Woodson's family, and their incredible resourcefulness and art. It's beyond words how in awe I am of this book.
YA and Middle Grade Jacqueline Woodson Books
Six kids meet weekly in the ARTT room, (A Room to Talk) a safe space where they can talk about what's bothering them. No adults. No judgement. Just releasing what's weighing them down. Fears about their parents' deportation and incarceration. Fears about racial profiling and class. Here they can talk everything out. This gives all of them the strength to meet the world outside with bravery and confidence.
Lonnie C Motion has had his life turn upside down—his parents die in a fire, he is living in the foster care system without his little sister, and he has a lot of feelings. Thankfully, this year at school he is learning about poetry. These are Lonnie's poems. About his loss, about his deep grief of losing his family, about everything he loves. Poetry gives Lonnie his voice. Once he finds it, he can't stop the flow.
Everything changes for Neeka and her best friend the day that D Foster enters their lives. For one thing, Tupac was shot for the first time. For another, D is living with a foster mother who lets her explore the world beyond the block that Neeka is allowed to roam. They do find some commonalities through their love of Tupac, his music and his fearlessness in the face of oppression. This is a story of a group of girls who are on the cusp of growing up, things become bigger than they ever knew, and they go on a search for their Big Purpose.
Laurel is grieving the loss of her mother and grandmother from Hurricane Katrina. She is trying to move on, she lives in a new town, goes to a new school, even has the co-captain from the Basketball team as a boyfriend. If things are looking up, why does she fall so easily in love with meth? Because she can't seem to hide from the ghosts and memories of her past. The drugs made it easier to forget for a moment. When she becomes a shell of herself and in the pits of addiction, she meets people that help her up. Help her rewrite her narrative and become whole again. It's a book about love, loss, and examines how people can be so desperate for relief from pain, only to find more. Ultimately though, it's a book about hope. Hope that we can overcome our obstacles with art and friendship.
Picture Books
Sometimes you'll step into a room and realize that no one is like you. This sweet picture book helps children getting ready for school start off. We realize that we are all different and bring beautiful and unique things to the classroom. This book is about finding the courage to connect, even when you feel so alone.
Chloe doesn't want to be friends with the new girl. Even though the new girl doesn't give up, Chloe is unkind to her. One day, the new girl stops coming to school. Chloe is forced to think about she has been mean to others. This book is a beautiful telling of how being kind can change lives, we all have a little kindness, we should show it.
Woodson's words give us something to build from. We can build a world of words, a world that isn't afraid of feeling pain, or love, or hope. She teaches the grown ups what children are capable of—and what the world can look like if we just gave them a bit more trust, and room to share their stories. She tells us, "I would love for everyone to listen to the poetry inside of them. I would love for everyone to believe that they have a poem to write, say, sing, rap, dance—and then execute that poem."
Jacqueline Woodson can be found all over social media, and you can learn more about her on her website, www.jacquelinewoodson.com.