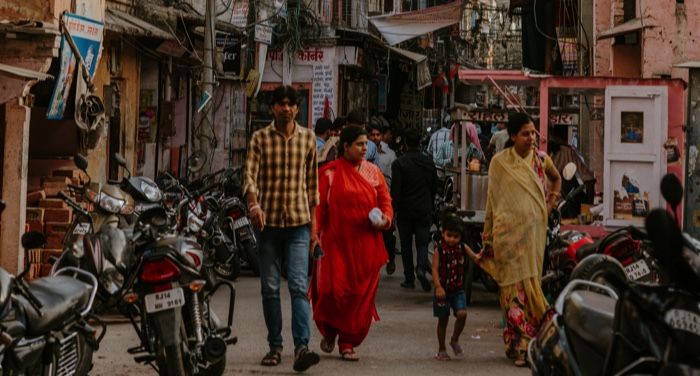 Fiction
Indian Writing in English: An Unconventional Starter Kit
This content contains affiliate links. When you buy through these links, we may earn an affiliate commission.
My mother tongue being Bengali and having been raised in a family of bibliophiles who primarily read in Bengali, for most of my life I did not have to turn to Indian writing in English for my dose of Indian literature. My family's library seemed to have it all – swashbuckling adventures for the 10-year-old me, epic romances for the young teenager, and existentialist treatises for the newly college-going wannabe intellectual.
But as I grew up, I started feeling a sense of disconnect with the Bengali literature that I read, owing mostly to the decline in writing in regional languages and a consequent dearth of contemporary narratives. Another reason for my eventual discontentment with Bengali literature was the underrepresentation of women writers. I swooned over Ashapurna Devi's strong women, Mahashweta Devi's fiery writing, and Nabaneeta Dev Sen's hilarious travelogues, but in context of the vastness of Bengali literature from the 19th, 20th, and early 21st centuries, women's perspectives were few and far between.
When I moved away from my home state into the multilingual reality of my country, I, like others from my generation, started thinking in English – a fact that I sometimes resented but learnt to pragmatically embrace. I realized then that for good new reads that give me the familiarity that I crave between reading books from other countries, I would have to turn to Indian writing in English. It was a struggle at first – the popular books were quick romances from largely male points of view that I turned my nose up at. Things changed when I picked up the first book by Arundhati Roy. The God of Small Things stunned me. The writing was breathtaking in its beauty, yet utterly Indian, insightful, powerful and confident. Arundhati Roy continues to be one of my favorite authors, and since then I have read many phenomenal books about India and written by Indian authors in English.
It pains me to see my country represented in international popular culture by movies that stereotype and books that, while well written, are drab descriptions of the horrors of a fragmented society and offer very little insight into the nuances of the subjects that they set out to explore. So here I compile a very short list of some of the lesser known, but brilliant Indian fiction – each from a different genre and featuring diverse voices – for those looking to diversify their TBR or to know more about a country with an eventful past and a cornucopia of cultures and languages.
---
This is a very tiny list, and there are many other great books and talented authors that I have not talked about here, but these should serve as a good starter kit. I have purposely excluded books written by well-known authors and those published in the last two years (with the exception of My Father's Garden, which was published in December 2018). There has been a recent revival of interest in regional literature- and more and more titles in several languages are being translated into English. I am very excited and hopeful about the attention that Indian writing in English and translated regional literature have been receiving, in context of the emphasis being laid on diversity and inclusion in art and literature all over the world.