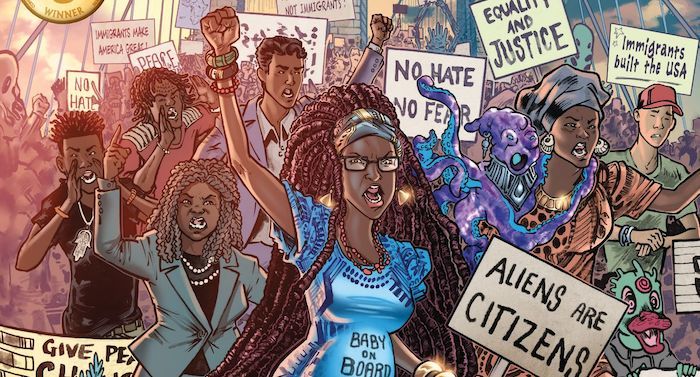 This content contains affiliate links. When you buy through these links, we may earn an affiliate commission.
7 Hopeful SFF Books, for When You Need Some Optimism was originally published in our SFF newsletter, Swords & Spaceships. Sign up for it here to get SFF news, reviews, deals, and more!
---
You know how I'm feeling in 2021? Hopeful. Hopeful. Not because I think everything is magically better and every problem is in the rearview mirror…but because I feel like thing can get better. And in honor of that, here's some books that give me that same feeling of hope, of looking forward.
---
For more SFF recommendations, check out our Science Fiction/Fantasy archives!