This content contains affiliate links. When you buy through these links, we may earn an affiliate commission.
This is a guest post from Erin McCoy. Erin is a coffee shop explorer and yogi who moved to Minnesota over a decade ago. She's had the pleasure of studying both music theory and student development theory on her quest to earn degrees in music and academic advising. Erin owns an inordinate number of romance novels, coffee mugs, black pens and bottles of vodka distilled in the Midwest. She lives with her husband, daughter, and a dog named Dixie. Follow her on Twitter @ErinMickC.
---
So often romance readers talk about their first experience reading romance and how it made them fall in love with the genre. But for those of us who found the genre later in life (I didn't read my first romance until I was 27), it sometimes seems like we are eons and eons behind. My first romances weren't stolen off my mother's shelves and I didn't unknowingly check out a Barbara Cartland novel from the library. I intentionally chose to read a romance since I needed a little female camaraderie in my life (yes, I looked for companionship in a book). That doesn't invalidate my love of the genre, but it certainly sets me apart from other romance readers I've met.
I picked the first historical romance I ever read based on a pretty cover. I know better now. That first experience with a historical romance was painful. I had never been so bewildered; there were rules, and situations, and strange words that I knew nothing about. It immediately made dislike the entire sub-genre. If every Regency was going to be like that book, I simply wasn't going to read them. After a long chat with a historical-loving librarian and some deep research into historical romances, I eventually found a few books that captured my interest. These stories never confused me or made me feel like an outsider in someone else's world. They wove the conventions of the time in with the plot.
I refuse to believe my experience as a historical newbie is unique.
The key for historical romance newbies is world building. Due to the popularity of historicals with veteran romance readers, I've encountered quite a few English romances set between 1750 and 1900 with very little background information on the accompanying time period. For many romance readers, the lack of setting the stage goes unnoticed, or it may even be appreciated since the conventions of the time period are already known. For new romance readers though, the lack of world building in books can be a turn-off. From one romance newbie to another, here are some romances I often recommend as "firsts" for newbies to Georgian, Regency and Victorian romances.
Just Like Heaven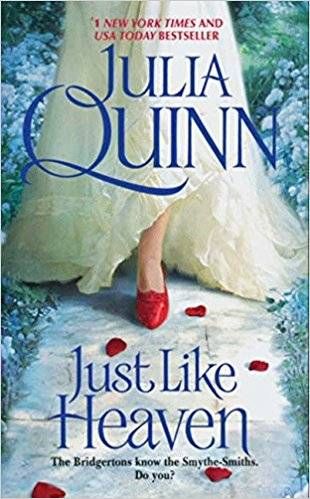 by Julia Quinn
Julia Quinn is a legend in the romance world. Her books are the quintessential Regency historical romances and I find that most readers who don't enjoy historicals still enjoy a Quinn novel due to her lyrical writing style. Just Like Heaven is my personal favorite Quinn novel. This friends-to-lovers romance is seriously swoon-worthy and provides a snapshot of life beyond the ballroom.
Love In The Time of Scandal by Caroline Linden
If you can stomach starting a book that's in the middle of a series without reading the previous works, start with this romance. Even without reading the two previous books in the series, Love In The Time of Scandal is easy to follow and enjoy. The book is the perfect blend of ballroom vs. countryside, sweet vs. steamy romance, and lovers vs. enemies. Every detail, social situation, and family detail make this book an essential historical romance novel.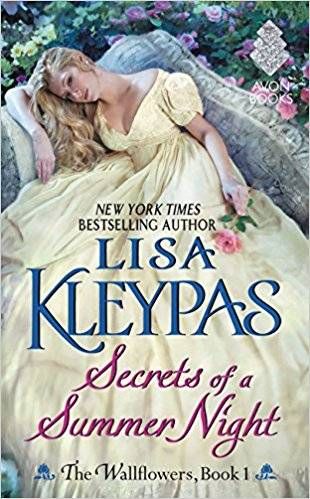 Secrets of a Summer Night by Lisa Kleypas
First in a series of four Victorian romances, Secrets of a Summer Night follows Annabelle as she attempts to pinpoint a suitable husband with the help of her three friends. Although the second and third books of this series seem to have a more dedicated following than Secrets of a Summer Night, Kleypas gives the reader a true taste of Victorian England in each book.
To Taste Temptation by Elizabeth Hoyt
In To Taste Temptation, an American brother and sister visit London and immerse themselves in the aristocracy. The brother, Samuel, hires the heroine, Emeline, to teach his sister the rules of society. Of course, romance ensues between Samuel and Emeline. This romance is ideal for newbies since the social conventions of the late 1700's are explained in detail for the London visitors.
What the Bride Wore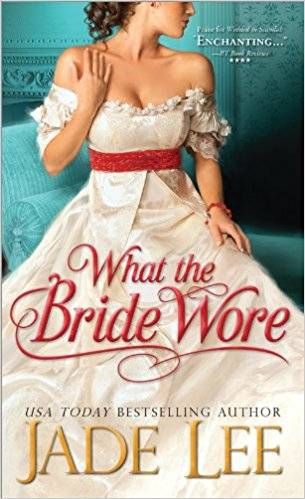 by Jade Lee

The third book in Lee's Bridal Favors series, this book follows Grant Benton, Earl of Crowle, and widow Lady Irene Knopp. They meet via their occupations but soon find themselves in the middle of a mystery. What the Bride Wore is a whodunit that is able to closely examine the fundamentals of Regency social station due to the hero and heroine's unique standing in society.
What say you? Any Georgian, Regency or Victorian romance recommendations for historical newbies?