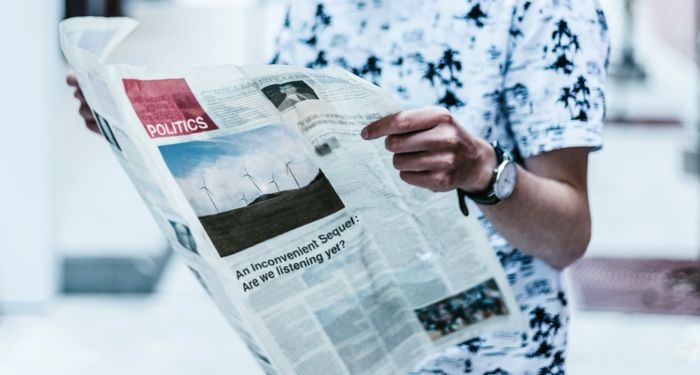 Lists
9 Headline-Inspired Book Recommendations, From Fantasy to True Crime
This content contains affiliate links. When you buy through these links, we may earn an affiliate commission.
Think of the saying "There's always a tweet," but instead, I propose "There's always a book." As someone who recently paired great books to read with great shows and books with memes/gifs, I clearly just like pairing books with non-books. This is how I recently found myself with a repeat challenge: pairing books with recent(ish) headlines!
Yes, a lot of the news is very bad lately because there are a lot of harmful and cruel people enacting harmful and cruel policies, and shocking to no one who believes in science, it appears scientists have been correct on the whole climate change alarm they've been ringing. But because we're humans, there is also ridiculous news — which I started with. There's a range of topics, including publishing scandals, censorship, and even a headline that made me think, "Your scientists were so preoccupied with whether they could, they didn't stop to think if they should." All the books are excellent reads, so as much as I entertained myself in playing this pairing game, I also ensured you would have good book options.
If you're looking for a similarly themed quiz to play, check out Dystopia, Headline, or Both? Want to see my picks from the first time I matched headlines and books? Click over to If This Headline (Or Article) Interests You, Read This Book.