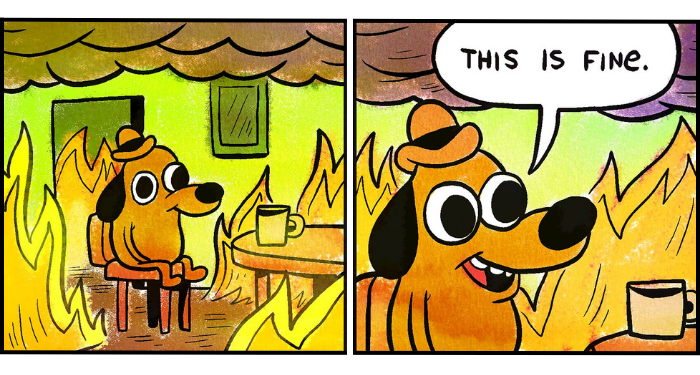 Lists
If Your Favorite Gif/Meme Was a Book
This content contains affiliate links. When you buy through these links, we may earn an affiliate commission.
I would argue that gifs and memes have become their own language. How many times have you typed not even a single word response to someone but rather said everything you had to say with a gif? Maybe you expressed your current mood, day, or even a moment with a meme. So many thoughts and emotions can be conveyed with a single gif and/or meme, which makes it a perfect segue into giving book suggestions — at least if, like me, you believe books pair with everything.
I always want to read lists that pair music with books, and I often write about books you should read based on your favorite films/TV shows. So I was pretty surprised that I had yet to pair gifs and/or memes with books — outside of my head, I mean. I do these pairings all the time, quietly for myself. But it's only fair to share the little evil/genius book pairer in my brain with others. So here are a bunch of popular gifs and memes and the books you should read if you want that vibe but in a book. There are graphic novels, romance, YA, adult, crime, nonfiction — so basically, a little something for everyone, depending on reading mood.
Now I'll leave you with some Mesmerizing Book GIFs for When You're Too Stressed to Read.