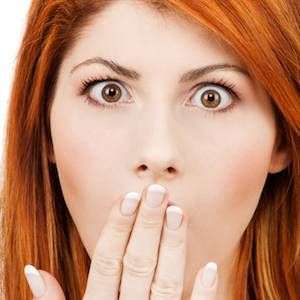 Opinion
Genre Kryptonite: Ladies Who'd Make a Sailor Blush
This content contains affiliate links. When you buy through these links, we may earn an affiliate commission.
There's nothing like a perfectly dropped f*bomb from a ladies lips. I mean to this day one of my all time favorite movie quotes is Kit De Luca saying Cinder-fuckin'-rella—I like to believe it's what Vivian remembered while standing out on the fire escape that lead her to rescue Edward right back.
Now you can like "vulgarities" or not, it's a personal taste/preference after all, but women are told to leave it to the fellas and behave like ladies instead. Say what?
Even at a young age I was very aware of gender double standards: Why couldn't I pee behind a bush if I suddenly couldn't hold it? Why did I have to wear a shirt if my chest looked no different then the boys? How come there were types of humor only funny if it came out of a boy's mouth? I might have known squat about the world back then but I knew something was rotten in the state of Girlville and I was determined to figure out who was behind it so I could yell at them and change it—or tell their mother on them.
That obviously never happened and the older I got the more I realized if girls cursed or talked about periods, boobs, bodily functions, sex… they were labeled a certain type of girl, and it wasn't a good label. It was a bad, bad label—like being diagnosed with the cooties. Naturally, I wanted to find all the girls riddled with cooties and hear what they had to say.
It wasn't until my mid-twenties when I read Chelsea Lately Handler's My Horizontal Life: A Collection of One Night Stands that I'd finally read a woman being completely open in a hilarious way—I still laugh thinking about her in an M&M costume stuck in a window.
Don't get me wrong, I'm not saying every woman should adopt this personality. Nor that everyone needs to be a fan. But I'd like all the ladies in the world who've been told they'd make a sailor blush to be able to stand proud and write a memoir or collection of essays because I will immediately buy it. And then read it in one sitting and wish I hadn't read it so fast because now the joy is over and the laughter-tears have dried.
Not only have I read all of Handler's books I've also managed to find more potty-mouthed funny ladies who refuses to shy away from "unladylike" topics. And I love them all, individually and collectively, for so many different reasons—starting with they are each unique. I don't have to agree with everything they do or say, and I can cringe at some of the stories thinking I would have pretended not to know her if I was standing next to her at that moment, but that doesn't mean I don't love or appreciate them. More importantly, and I say this with zero stalker tendency, I want to be friends with each of these ladies.
Aisha Tyler's Self-Inflicted Wounds: Heartwarming Tales of Epic Humiliation reads as if Tyler is animatedly (and long-windedly) telling you these stories while sitting across from you in a bar. As the title implies she recalls moments in her life where the only person she can play the blame game with is herself—basically she runs full speed into the unknown and asks questions later, which doesn't always end well for her but makes for great stories and lessons learned (sometimes). Funny, oozing heart, and intelligent—even if she did once discover she could not hold her pee in all the way home.
Rating: Mild sailor blushing.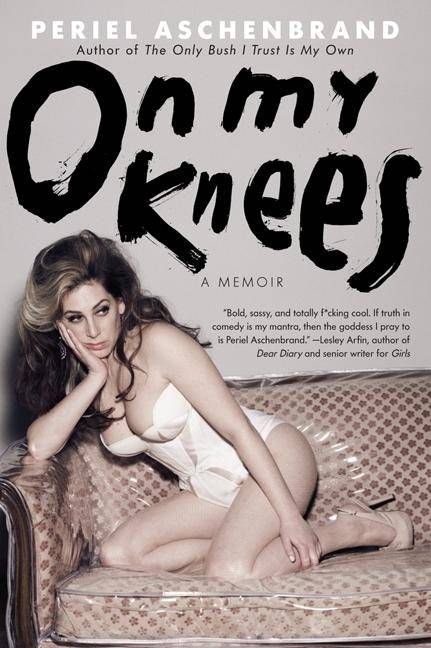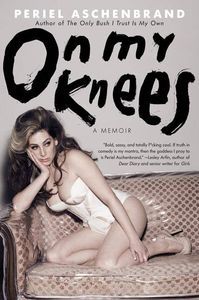 In On My Knees: A Memoir, Periel Aschenbrand hilariously tells stories of squatting in her dead grandmother's apartment, heartbreak, conversations with her girlfriend, a trip to Israel, her sex-life… Periel certainly has NO filters and will openly talk about ANYTHING—something her poor mother constantly has to deal with.
Rating: The sailor has left the building!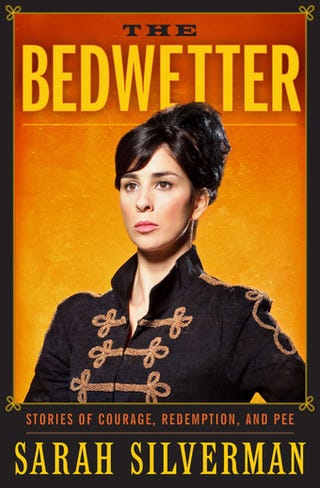 A queen of vulgarities and making a name for herself in the male comedy world Sarah Silverman applied her no-joke-is-off-limits philosophy and wrote about her childhood, battle with depression, battling TV censors, and life as a comedian in The Bedwetter: Stories of Courage, Redemption, and Pee.
Rating: Full double-cheek blush for the writer's room chapter alone.
In Has Anyone Seen My Pants? Sarah Colonna manages to be insanely funny and introspective while easily moving from humorous to heartfelt stories. And while I love her potty-mouth, sense of humor, and honesty what made me fall even deeper in love with this book, and her, was her awesome female friendships.
Rating: HBO level blushing.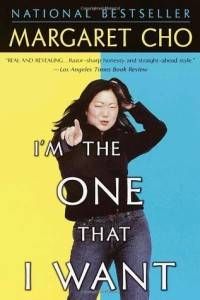 14+ years later Margaret Cho's I'm The One That I Want is still 100 percent relevant and important: from her stories of childhood bullies, self-hate/destruction (self-realization), and Hollywood's DISGUSTING treatment of women and "others."
Rating: Rated R blushing.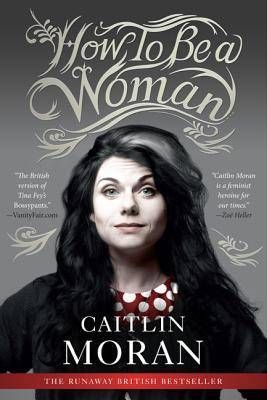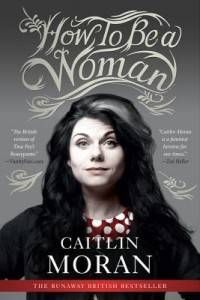 And across the pond Caitlin Moran uses the dirtiest f-word ever (feminism) in How to Be a Woman. No lady subject is off-limits nor spared Moran's wit, opinion, or wisdom–and she boldly goes into conversations rarely talked about, let alone publicly.
Rating: The sailor needs new cheeks!
Do you have a favorite potty mouthed lady writer? Any essay/memoir recs? I'll happily risk shelf collapse under the weight of too many books in this "genre."
Save