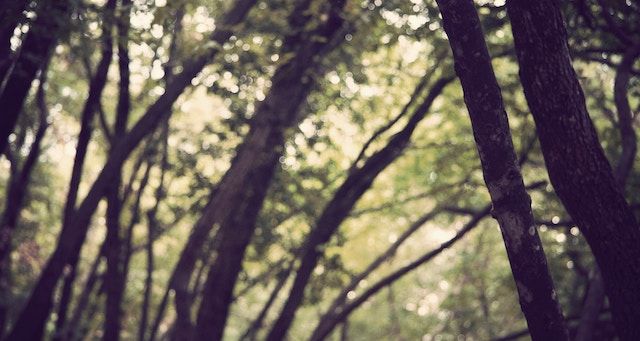 This content contains affiliate links. When you buy through these links, we may earn an affiliate commission.
Heads up: This post contains spoilers.
The week after it came out, my friend Jera and I went to see Frozen II. We two 30-year-old ladies squealed with delight as we bought our tickets and nestled in excited for 90 minutes of beautifully rendered, computer-generated, Disneyfied escapism.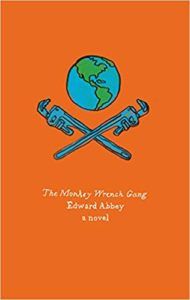 As the lights went down and a castle set among brightly colored fjords, I got a short digital vacation. I also got a wish that many of my bookish, tree-hugging friends have been hoping for for decades: A film version of Edward Abbey's classic novel The Monkey Wrench Gang.
Just like The Monkey Wrench Gang, the big plot point of Frozen II is that a dam has destroyed a sacred space. Unlike the characters in The Monkey Wrench Gang, Anna, Elsa, and Christoff were clearheaded enough and had the resources and political clout to bring the darn thing down. I WAS THRILLED!
Nevertheless, Edward Abbey was not the only environmental author whose work informed my viewing of Frozen II. As I watched the villagers scrabble up to the higher ground to escape a set of strange natural disasters, I thought of Elizabeth Rush's Rising: Dispatches from the New American Shore. While this book doesn't take place anywhere as far north as the Scandinavian backdrop of Frozen, it does chronicle the lives of those who have lost their homes to the storms and rising seas caused by climate change.
Both Frozen II and Rising interview the indigenous and the disenfranchised and take them seriously without question. In Frozen, it's the Northuldra, a people who have been trapped in a magical fog for decades, and herd reindeer, like the Sami of Northern Europe. In Rising, it is the Native Americans that call the flooding islands of southern Louisiana home.
Later, a call on the wind beckons Elsa to defy her comfort zone. The call has the fantastic finishing touch of sounding similar to a Kulning, or a Swedish herding call, which was created in a way that it could echo through the hills and tell the livestock it was time to come in. She follows the call to the sea and then to a mysterious glacier. "Wait a minute," I thought, "I just read about this." And sections of Robert Macfarlane's underground epic Underland: a Deep Time Journey pass passed through my head. The real ice caves and a whirlpool off the coast of Norway known as a Maelstrom both appear in Macfarlane's work and on-screen in front of me. The scared mystery of ice caves and world pools is carefully observed in book and film. I wish I could whisper to kids watching it everywhere, "Guess what, these places are real."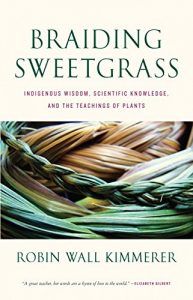 I also thought of Farley Mowat's Never Cry Wolf as Sven and the other Reindeer rumbled through different scenes. Mowat's famous book addresses that it isn't the wolves that are causing a shrinking Caribou population in northern Canada, but overhunting by humans. The masterwork, Braiding Sweet Grass by Robin Wall Kimmerer, came to mind when the two princesses immediately embrace more indigenous ways of knowing. What does it mean, when we live in a gift economy? Last but not least, I thought of the book Horizon and how the author Barry Lopez's understanding of solitude and the desire for the unknown seem perfectly personified in Elsa.
The film is much more subtle about its environmentalism than I am being, but perhaps this subtlety is hinting at a more significant shift. Perhaps the young people of our world have accepted that we have dramatically damaged the planet, and maybe they know that hiding from it isn't going to fix it.