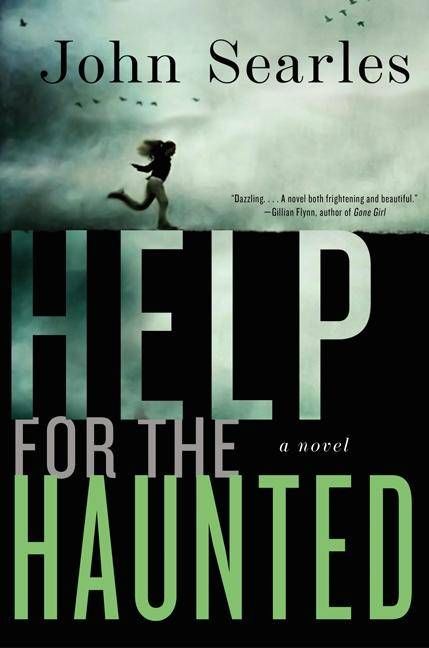 HARDCOVER RELEASES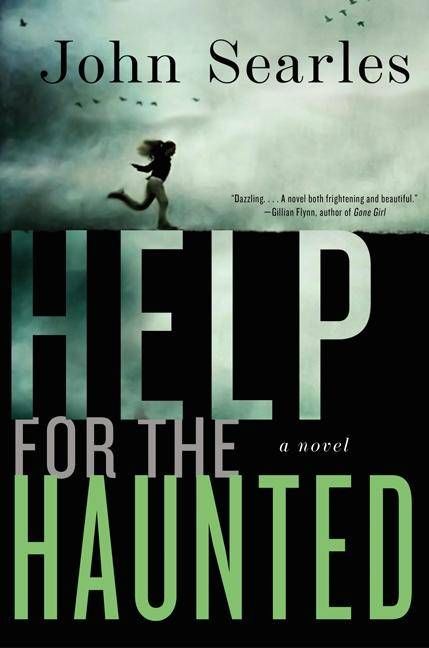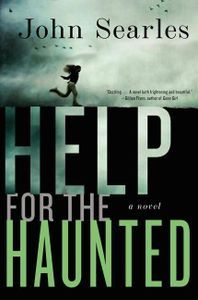 Help for the Haunted by John Searles (William Morrow)
It begins with a call in the middle of snowy February evening. Lying in her bed, young Sylvie Mason overhears her parents on the phone across the hall. This is not the first late-night call they have received, since her mother and father have an uncommon occupation, helping "haunted souls" find peace. And yet, something in Sylvie senses that this call is different than the rest, especially when they are lured to the old church on the outskirts of town. Once there, her parents disappear, one after the other, behind the church's red door, leaving Sylvie alone in the car. Not long after, she drifts off to sleep only to wake to the sound of gunfire.
Nearly a year later, we meet Sylvie again struggling with the loss of her parents, and living in the care of her older sister, who may be to blame for what happened the previous winter. As the story moves back and forth in time, through the years leading up to the crime and the months following, the ever inquisitive and tender-hearted Sylvie pursues the mystery, moving closer to the knowledge of what occurred that night, as she comes to terms with her family's past and uncovers secrets that have haunted them for years.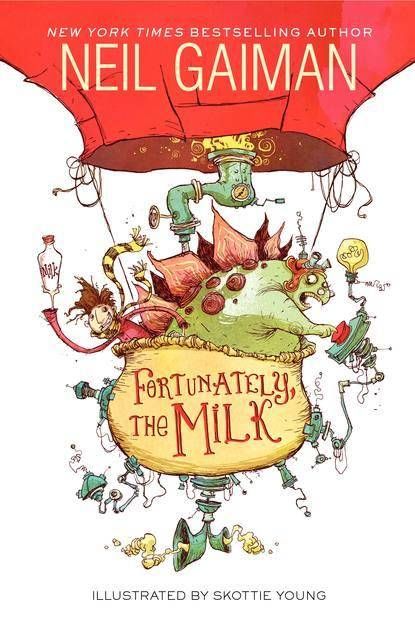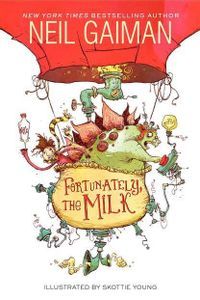 Fortunately, the Milk by Neil Gaiman (HarperCollins)
"I bought the milk," said my father. "I walked out of the corner shop, and heard a noise like this:thummthumm. I looked up and saw a huge silver disc hovering in the air above Marshall Road."
Hullo, I said to myself. That's not something you see every day. And then something odd happened….
When a father runs out to buy milk for his children's breakfast cereal, the last thing he expects is to be abducted by aliens. He soon finds himself transported through time and space on an extraordinary adventure, where the fate of the universe depends on him and the milk. But will his children believe his wild story?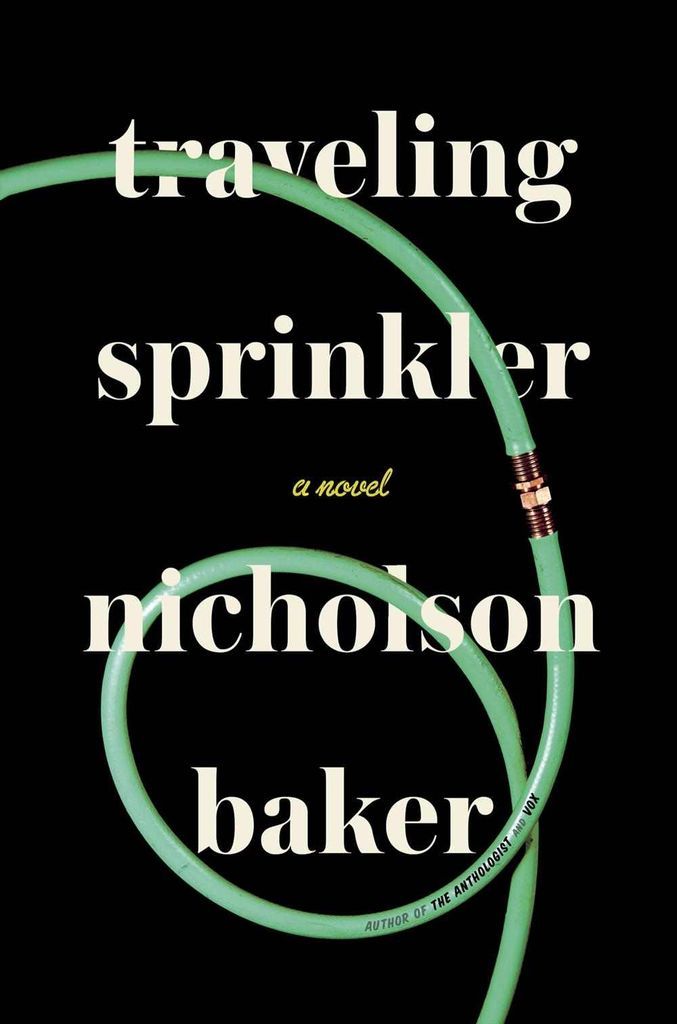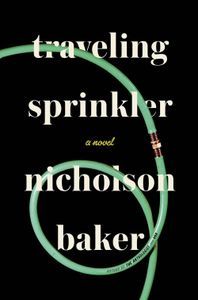 Traveling Sprinkler by Nicholson Baker (Blue Rider Press)
Paul Chowder, the poet protagonist of Nicholson Baker's widely acclaimed novel The Anthologist, is turning fifty-five and missing his ex-girlfriend, Roz, rather desperately. As he approaches the dreaded birthday, Paul is uninspired by his usual artistic outlet (although he's pleased that his poetry anthology, Only Rhyme, is selling "steadily"). Putting aside poetry in favor of music, and drawing on his classical bassoon training, Paul turns instead to his new acoustic guitar with one goal in mind: to learn songwriting. As he struggles to come to terms with the horror of America's drone wars and Roz's recent relationship with a local NPR radio host, Paul fills his days with Quaker meetings, Planet Fitness workouts, and some experiments with tobacco. Written in Baker's beautifully unconventional prose, and scored with musical influences from Debussy to Tracy Chapman to Paul himself, Traveling Sprinkler is an enchanting, hilarious—and very necessary—novel by one of the most beloved and influential writers today.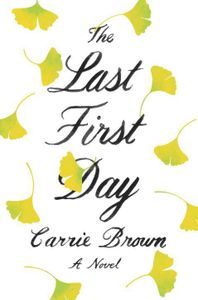 The Last First Day by Carrie Brown (Pantheon)
Ruth has always stood firmly beside her upstanding, brilliant husband, Peter, the legendary chief of New England's Derry School for boys. The childless couple has a unique, passionate bond that grew out of Ruth's arrival on Peter's family's doorstep as a young girl orphaned by tragedy. And though sometimes frustrated by her role as lifelong helpmate, Ruth is awed by her good fortune in her life with Peter. As the novel opens, we see the Derry School in all its glorious fall colors and witness the loosening of the aging Peter's grasp: he will soon have to retire, and Ruth is wondering what they will do in their old age, separated from the school into which they have poured everything, including their savings. The narrative takes us back through the years, revealing the explosive spark and joy between Ruth and Peter-undiminished now that they are in their seventies-and giving us a deeply felt portrait of a woman from a generation that quietly put individual dreams aside for the good of a partnership, and of the ongoing gift of the right man's love.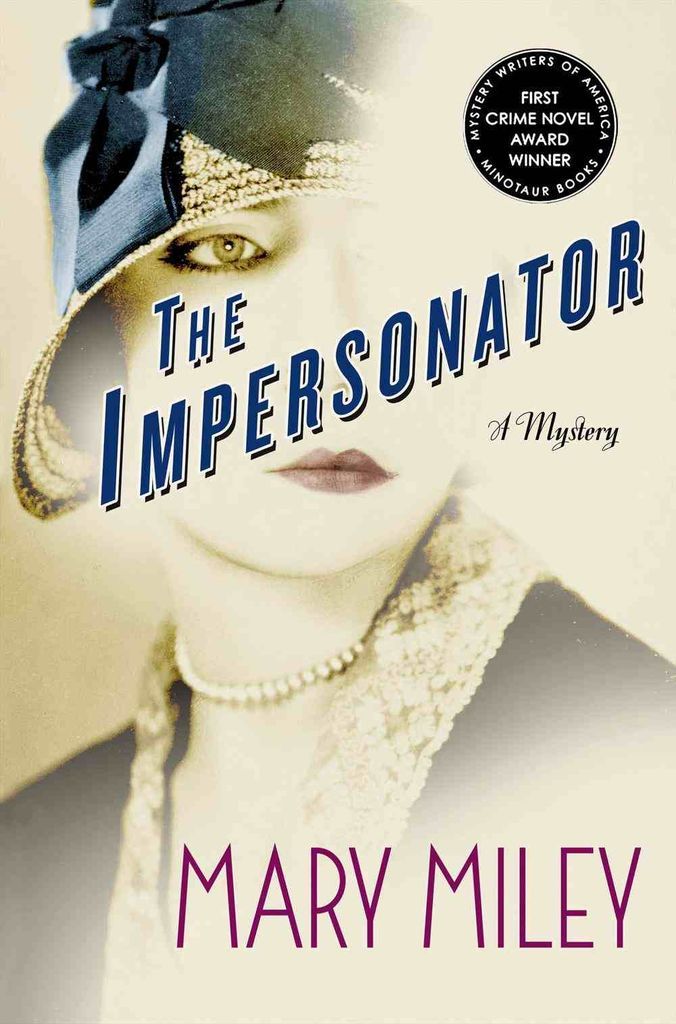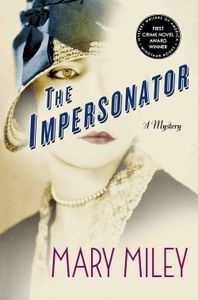 The Impersonator by Mary Miley (Minotaur Books)
In 1917, Jessie Carr, fourteen years old and sole heiress to her family's vast fortune, disappeared without a trace. Now, years later, her uncle Oliver Beckett thinks he's found her: a young actress in a vaudeville playhouse is a dead ringer for his missing niece. But when Oliver confronts the girl, he learns he's wrong. Orphaned young, Leah's been acting since she was a toddler.
Oliver, never one to miss an opportunity, makes a proposition—with his coaching, Leah can impersonate Jessie, claim the fortune, and split it with him. The role of a lifetime, he says. A one-way ticket to Sing Sing, she hears. But when she's let go from her job, Oliver's offer looks a lot more appealing. Leah agrees to the con, but secretly promises herself to try and find out what happened to the real Jessie. There's only one problem: Leah's act won't fool the one person who knows the truth about Jessie's disappearance.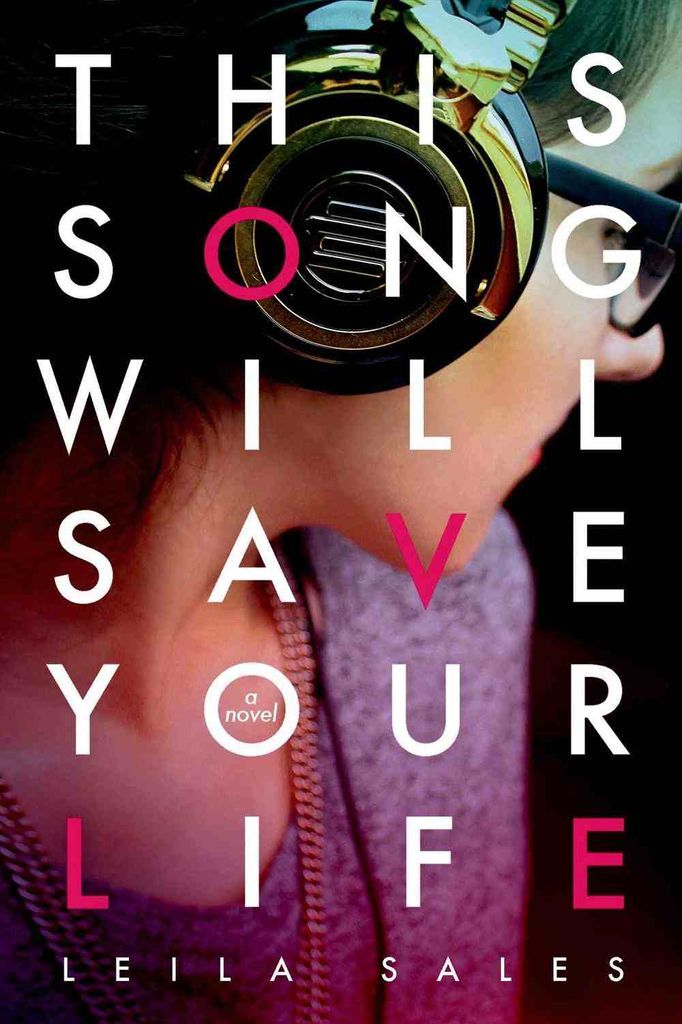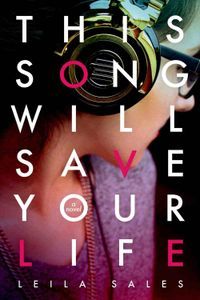 This Song Will Save Your Life by Leila Sales (Farrar, Straus & Giroux)
Making friends has never been Elise Dembowski's strong suit. All throughout her life, she's been the butt of every joke and the outsider in every conversation. When a final attempt at popularity fails, Elise nearly gives up. Then she stumbles upon a warehouse party where she meets Vicky, a girl in a band who accepts her; Char, a cute, yet mysterious disc jockey; Pippa, a carefree spirit from England; and most importantly, a love for DJing.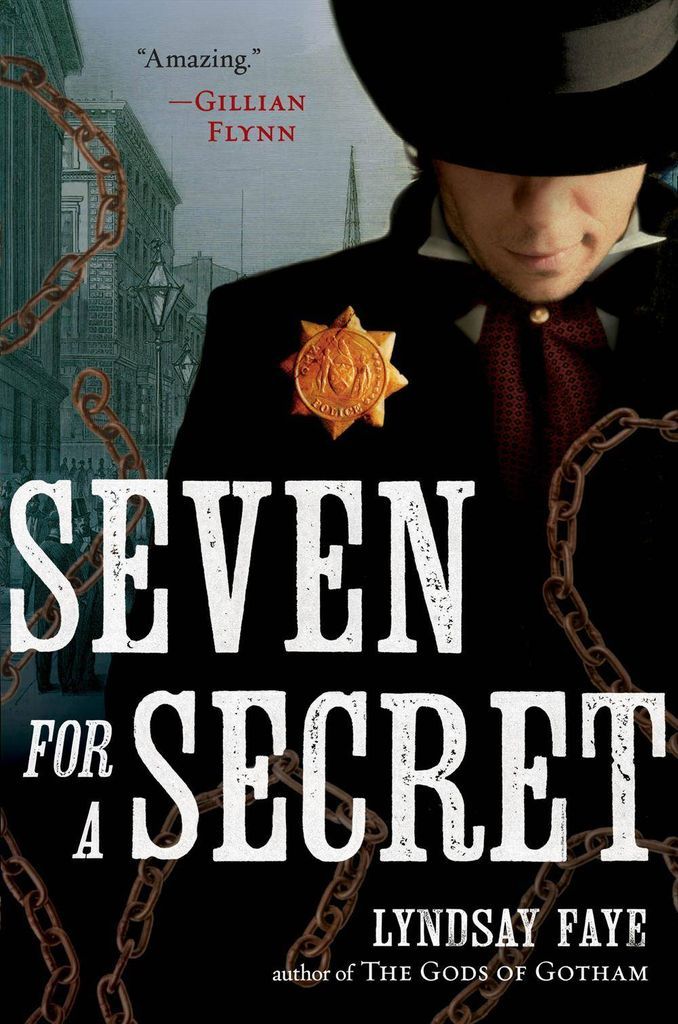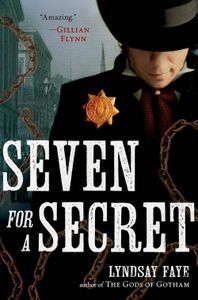 Seven for a Secret by Lyndsay Faye (Amy Einhorn Books/Putnam)
Six months after the formation of the NYPD, its most reluctant and talented officer, Timothy Wilde, thinks himself well versed in his city's dark practices—until he learns of the gruesome underworld of lies and corruption ruled by the "blackbirders," who snatch free Northerners of color from their homes, masquerade them as slaves, and sell them South to toil as plantation property. The abolitionist Timothy is horrified by these traders in human flesh. But in 1846, slave catching isn't just legal—it's law enforcement.
When the beautiful and terrified Lucy Adams staggers into Timothy's office to report a robbery and is asked what was stolen, her reply is, "My family." Their search for her mixed-race sister and son will plunge Timothy and his feral brother, Valentine, into a world where police are complicit and politics savage, and corpses appear in the most shocking of places. Timothy finds himself caught between power and principles, desperate to protect his only brother and to unravel the puzzle before all he cares for is lost.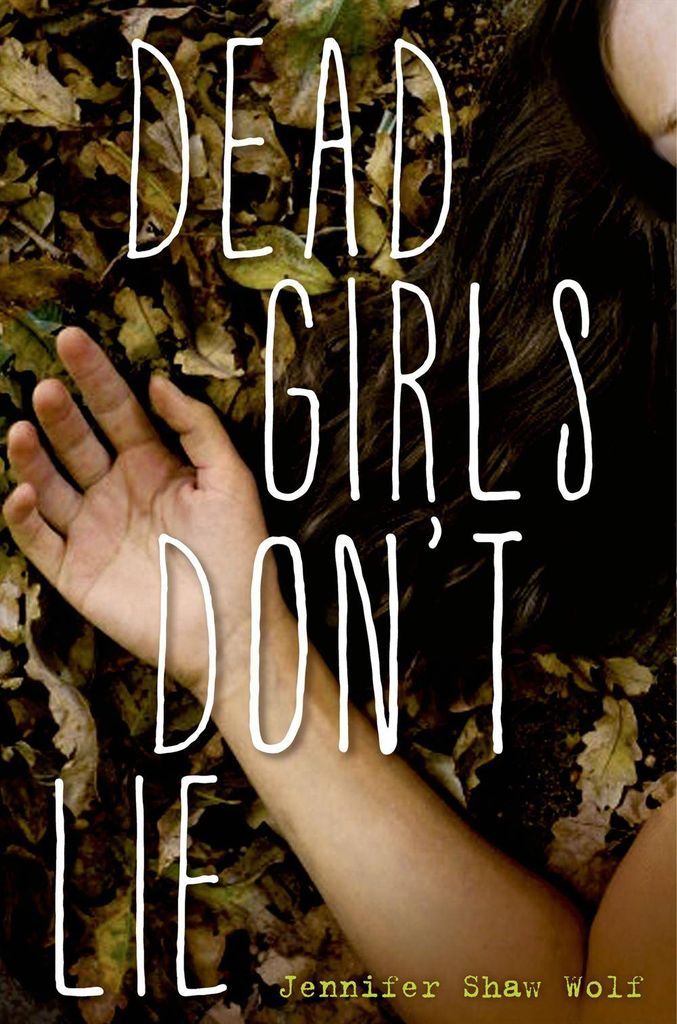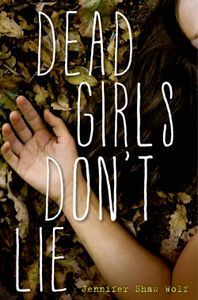 Dead Girls Don't Lie by Jennifer Shaw Wolf (Walker Childrens)
Rachel died at two a.m . . . Three hours after Skyler kissed me for the first time. Forty-five minutes after she sent me her last text.
Jaycee and Rachel were best friends. But that was before…before that terrible night at the old house. Before Rachel shut Jaycee out. Before Jaycee chose Skyler over Rachel. Then Rachel is found dead. The police blame a growing gang problem in their small town, but Jaycee is sure it has to do with that night at the old house. Rachel's text is the first clue—starting Jaycee on a search that leads to a shocking secret. Rachel's death was no random crime, and Jaycee must figure out who to trust before she can expose the truth.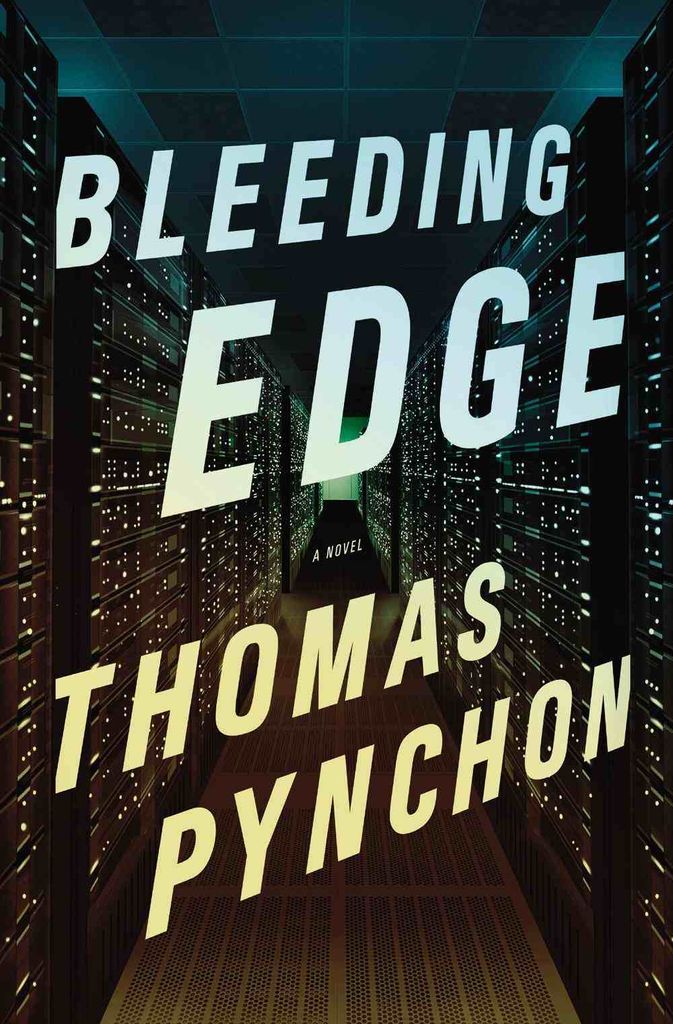 Bleeding Edge by Thomas Pynchon (The Penguin Press HC)
It is 2001 in New York City, in the lull between the collapse of the dot-com boom and the terrible events of September 11th. Silicon Alley is a ghost town, Web 1.0 is having adolescent angst, Google has yet to IPO, Microsoft is still considered the Evil Empire. There may not be quite as much money around as there was at the height of the tech bubble, but there's no shortage of swindlers looking to grab a piece of what's left.
Maxine Tarnow is running a nice little fraud investigation business on the Upper West Side, chasing down different kinds of small-scale con artists. She used to be legally certified but her license got pulled a while back, which has actually turned out to be a blessing because now she can follow her own code of ethics—carry a Beretta, do business with sleazebags, hack into people's bank accounts—without having too much guilt about any of it. Otherwise, just your average working mom—two boys in elementary school, an off-and-on situation with her sort of semi-ex-husband Horst, life as normal as it ever gets in the neighborhood—till Maxine starts looking into the finances of a computer-security firm and its billionaire geek CEO, whereupon things begin rapidly to jam onto the subway and head downtown. She soon finds herself mixed up with a drug runner in an art deco motorboat, a professional nose obsessed with Hitler's aftershave, a neoliberal enforcer with footwear issues, plus elements of the Russian mob and various bloggers, hackers, code monkeys, and entrepreneurs, some of whom begin to show up mysteriously dead. Foul play, of course.
PAPERBACK RELEASES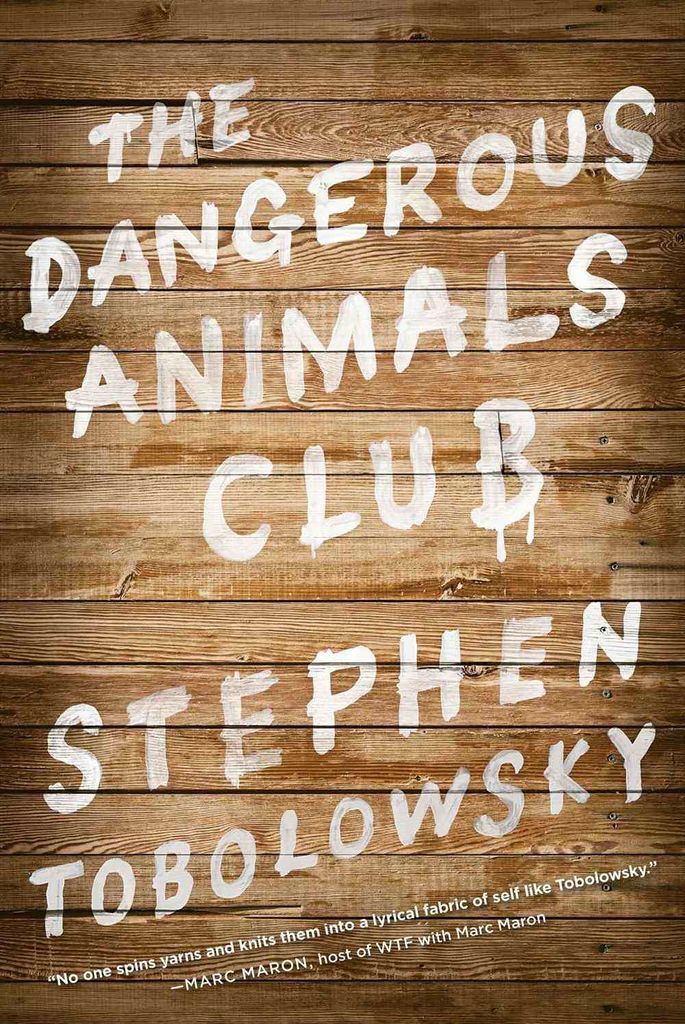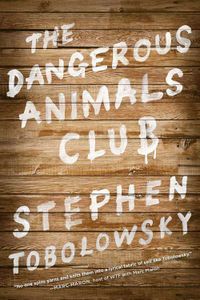 The Dangerous Animals Club by Stephen Tobolowsky (Simon & Schuster)
If you ran into Stephen Tobolowsky on the street, you would not be mistaken: Yes, you've seen him before. A childhood dentist? A former geometry teacher? Your local florist? Tobolowsky is a character actor, one of the most prolific screen and stage presences of our time, having appeared in productions that range fromDeadwood to Glee, from Mississippi Burning to Groundhog Day.
But Stephen Tobolowsky, it turns out, is also a dazzlingly talented storyteller and writer. The Dangerous Animals Club is a beguiling series of stories combining biography and essay, with a tone both hilarious and introspective. The stories have heroics and embarrassments, riotous humor and pathos, characters ranging from Bubbles the Pigmy Hippo to Stephen's unforgettable mother, and scenes that include coke-fueled parties, Hollywood sets, and hospital rooms.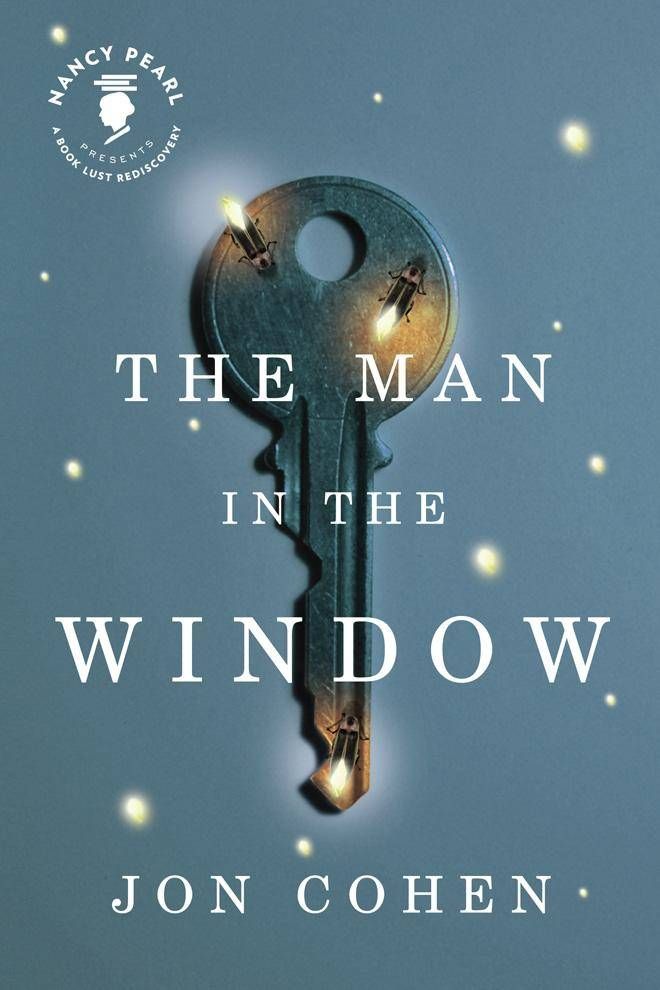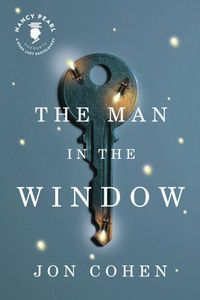 The Man in the Window by Jon Cohen (Amazon Publishing)
Since he was disfigured in a fire sixteen years ago, recluse Louis Malone has remained hidden from the prying eyes of his neighbors in the small town of Waverly. Across town, Iris Shula, a lonely and unlovely nurse knows, at thirty-seven, it is unlikely that her Prince Charming will ever appear. But Iris is about to learn how wrong she is. When Louis accidently falls out of his second story window these two kindred souls are brought together. What unfolds is a most unlikely love story. One that will make you laugh and that will break and remake your heart.
Book Lust Rediscoveries is a series devoted to reprinting some of the best (and now out of print) novels originally published from 1960 to 2000. Each book is personally selected by NPR commentator and Book Lust author Nancy Pearl and includes an introduction by her, as well as discussion questions for book groups and a list of recommended further reading.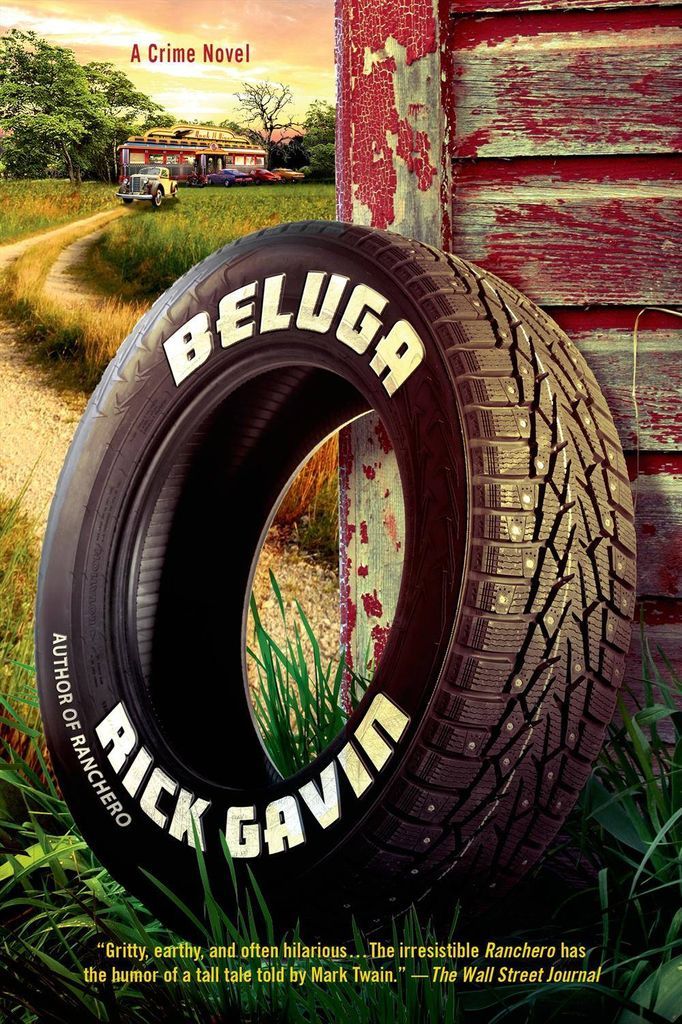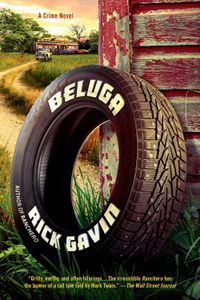 Beluga by Rick Gavin (Minotaur Books)
A few months ago Nick Reid and his compadre Desmond liberated some money from a nasty meth dealer, and now they need to launder it. After lending out a couple of thousand here and there, with hopes of getting a small return, all kinds of "investment opportunities" are coming out of the woodwork. And one of them has trouble written all over it.
The brother of Desmond's ex-wife wants a small sum to set up a scheme involving a trailer full of stolen tires. Which sets off all kinds of alarm bells, but Shawnica insists that Nick and Desmond help him out. In the next few days, they are set upon by a ninja schoolgirl assassin and a couple of Delta gangsters. Soon all thought of recouping their investment goes out the window, and they'll settle for staying alive.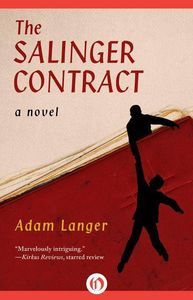 The Salinger Contract by Adam Langer (Open Road Media)
Adam Langer, the narrator of this deft and wide-ranging novel by the author of the same name, tells the intertwining tales of two writers navigating a plot neither one of them could have ever imagined. There may be no other escape than to write their way out of it.
Adam is a writer and stay-at-home dad in Bloomington, Indiana, drawn into an uneasy friendship with the charismatic and bestselling thriller author Conner Joyce. Conner is having trouble writing his next book, and when a menacing stranger approaches him with an odd-and lucrative-proposal, events quickly begin to spiral out of control.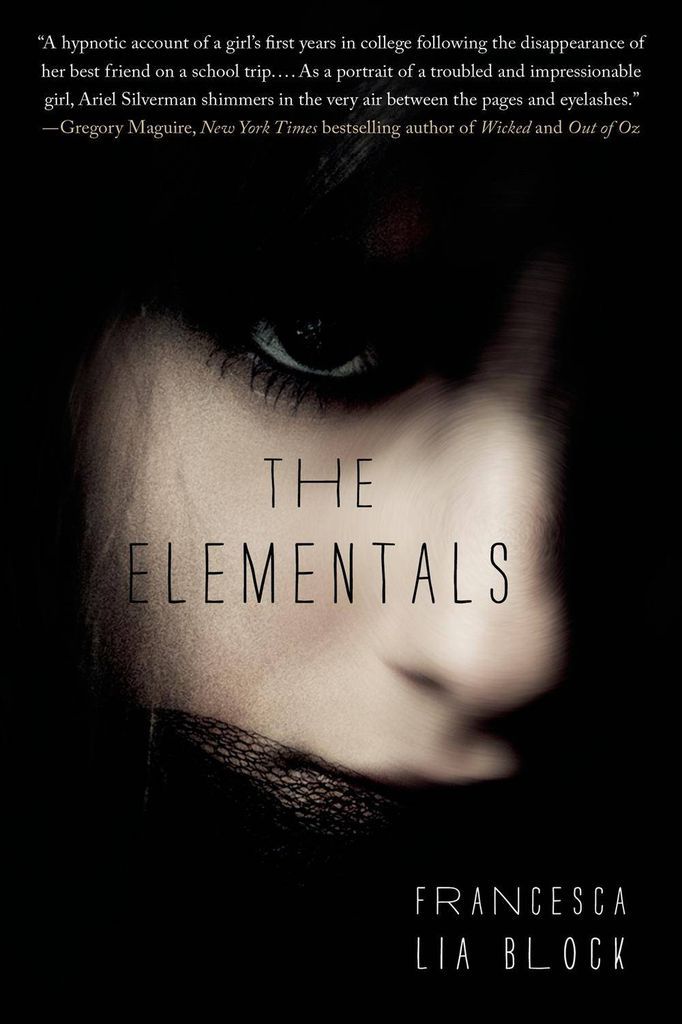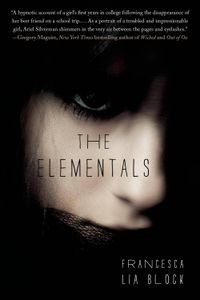 The Elementals by Francesca Lia Block (St. Martin's Griffin)
Ariel Silverman is a normal girl, making plans for college, when her mother reveals she has breast cancer. On top of this Ariel is still recovering from the loss of her best friend Jeni who vanished on a school trip. As she tries to adjust to college life in a new city, Ariel cannot let the mystery of Jeni's disappearance rest and takes the now-dormant investigation upon herself. Her journey will take her into a world of astonishing beauty, sexual discovery, and danger.
____________________________
Sign up for our newsletter to have the best of Book Riot delivered straight to your inbox every week. No spam. We promise.
To keep up with Book Riot on a daily basis, follow us on Twitter, like us on Facebook, and subscribe to the Book Riot podcast in iTunes or via RSS. So much bookish goodness–all day, every day.