HARDCOVER RELEASES
Lila by Marilynne Robinson (Farrar, Straus & Giroux)
Lila, homeless and alone after years of roaming the countryside, steps inside a small-town Iowa church—the only available shelter from the rain—and ignites a romance and a debate that will reshape her life. She becomes the wife of a minister, John Ames, and begins a new existence while trying to make sense of the life that preceded her newfound security.
Neglected as a toddler, Lila was rescued by Doll, a canny young drifter, and brought up by her in a hardscrabble childhood. Together they crafted a life on the run, living hand to mouth with nothing but their sisterly bond and a ragged blade to protect them. Despite bouts of petty violence and moments of desperation, their shared life was laced with moments of joy and love. When Lila arrives in Gilead, she struggles to reconcile the life of her makeshift family and their days of hardship with the gentle Christian worldview of her husband which paradoxically judges those she loves.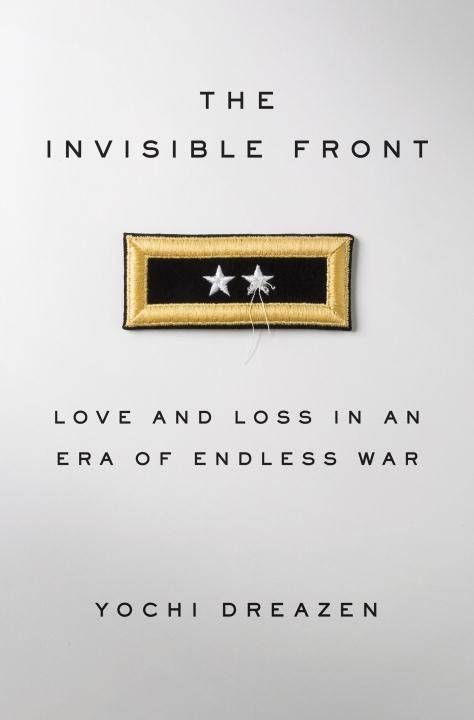 The Invisible Front: Love and Loss in an Era of Endless War by Yochi Dreazen (Crown Publishing)
Major General Mark Graham was a decorated two-star officer whose integrity and patriotism inspired his sons, Jeff and Kevin, to pursue military careers of their own. His wife Carol was a teacher who held the family together while Mark's career took them to bases around the world. When Kevin and Jeff die within nine months of each other—Kevin commits suicide and Jeff is killed by a roadside bomb in Iraq—Mark and Carol are astonished by the drastically different responses their sons' deaths receive from the Army. While Jeff is lauded as a hero, Kevin's death is met with silence, evidence of the terrible stigma that surrounds suicide and mental illness in the military. Convinced that their sons died fighting different battles, Mark and Carol commit themselves to transforming the institution that is the cornerstone of their lives.
The Invisible Front is the story of how one family tries to set aside their grief and find purpose in almost unimaginable loss. The Grahams work to change how the Army treats those with PTSD and to erase the stigma that prevents suicidal troops from getting the help they need before making the darkest of choices. Their fight offers a window into the military's institutional shortcomings and its resistance to change – failures that have allowed more than 2,000 troops to take their own lives since 2001. Yochi Dreazen, an award-winning journalist who has covered the military since 2003, has been granted remarkable access to the Graham family and tells their story in the full context of two of America's longest wars. Dreazen places Mark and Carol's personal journey, which begins when they fall in love in college and continues through the end of Mark's thirty-four year career in the Army, against the backdrop of the military's ongoing suicide spike, which shows no signs of slowing. With great sympathy and profound insight, The Invisible Front details America's problematic treatment of the troops who return from war far different than when they'd left and uses the Graham family's work as a new way of understanding the human cost of war and its lingering effects off the battlefield.
Not My Father's Son: A Memoir by Alan Cumming (Dey Street Books)
Dark, painful memories can be like a cage. Or, in the case of Alan Cumming, they can be packed away in a box, stuck in the attic to be forgotten. Until one day the box explodes and all the memories flood back in horrible detail. Alan Cumming grew up in the grip of a man who held his family hostage, someone who meted out violence with a frightening ease, who waged a silent war with himself that sometimes spilled over onto everyone around him. That man was Alex Cumming, Alan's father.
When television producers approached Alan to appear on a popular celebrity genealogy show in 2010, he enthusiastically agreed. He hoped to solve a mystery that had long cast a shadow over his family. His maternal grandfather, Tommy Darling, had disappeared into the Far East after WWII. Alan's mother knew very little about him—he had been a courier, carrying information between battalions on his motorbike. The last time she saw her father, Alan's mother was eight years old. When she was thirteen, the family was informed that he had died by his own hand, an accidental shooting.
But this was not the only mystery laid before Alan's feet. His father, whom Alan had not seen or spoken to for more than a decade, reconnected just before filming for Who Do You Think You Are? began. He had a secret he had to share, one that would shock his son to his very core and set into motion a journey that would change Alan's life forever.
With ribald humor, wit, and incredible insight, Alan seamlessly moves back and forth in time, integrating stories from his childhood in Scotland and his experiences today as the celebrated actor of film, television, and stage. At times suspenseful, at times deeply moving, but always incredibly brave and honest, Not My Father's Son is a powerful story of embracing the best aspects of the past and triumphantly pushing the darkness aside.
Black Ice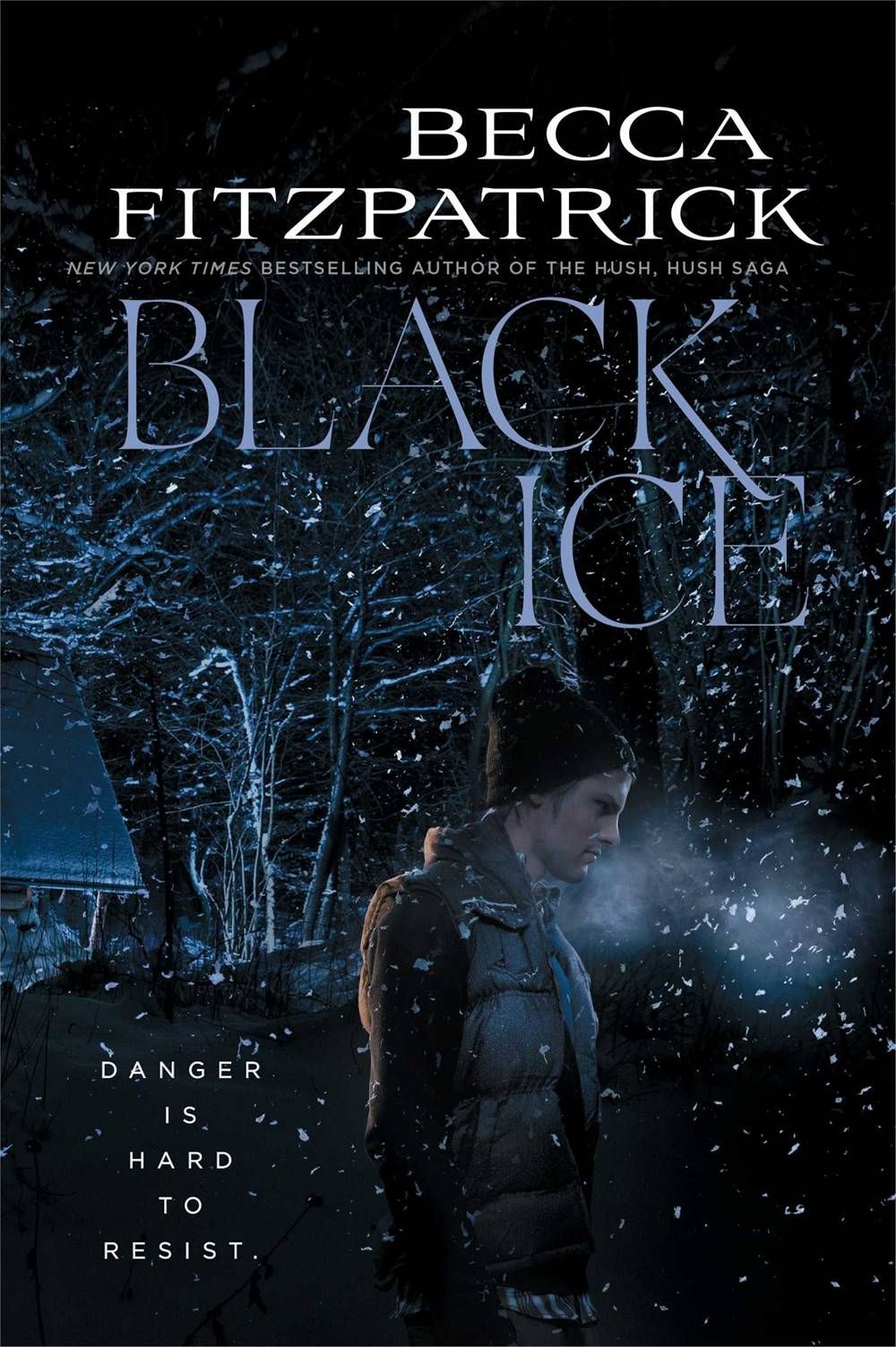 by Becca Fitzpatrick (Simon & Schuster Books for Young Readers)
Britt Pheiffer has trained to backpack the Teton Range, but she isn't prepared when her ex-boyfriend, who still haunts her every thought, wants to join her. Before Britt can explore her feelings for Calvin, an unexpected blizzard forces her to seek shelter in a remote cabin, accepting the hospitality of its two very handsome occupants—but these men are fugitives, and they take her hostage.
Britt is forced to guide the men off the mountain, and knows she must stay alive long enough for Calvin to find her. The task is made even more complicated when Britt finds chilling evidence of a series of murders that have taken place there…and in uncovering this, she may become the killer's next target.
But nothing is as it seems, and everyone is keeping secrets, including Mason, one of her kidnappers. His kindness is confusing Britt. Is he an enemy? Or an ally?
Black Ice is New York Times bestselling author Becca Fitzpatrick's riveting romantic thriller set against the treacherous backdrop of the mountains of Wyoming. Falling in love should never be this dangerous…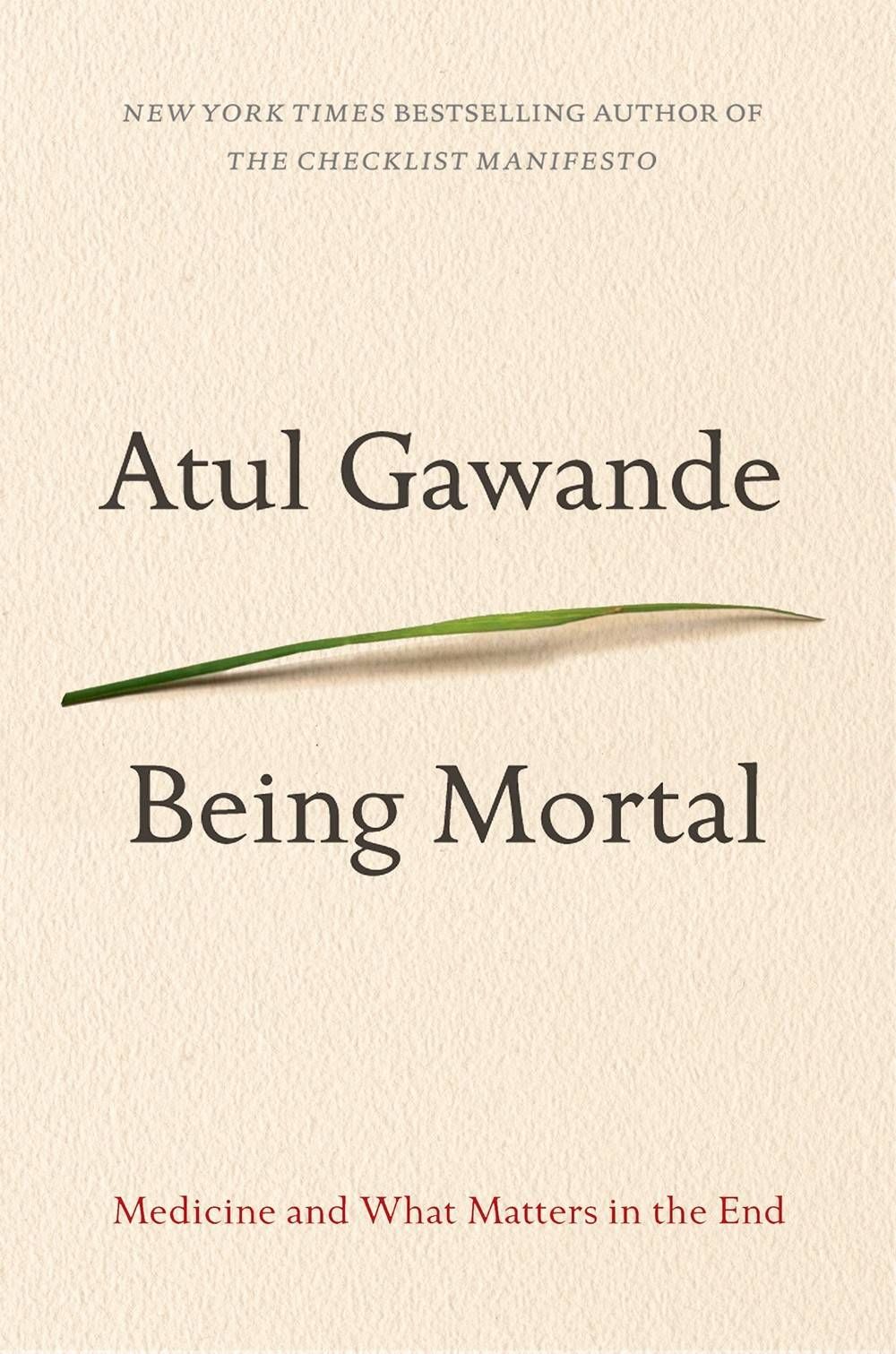 Being Mortal: Medicine and What Matters in the End by Atul Gawande (Henry Holt and Co.)
Medicine has triumphed in modern times, transforming birth, injury, and infectious disease from harrowing to manageable. But in the inevitable condition of aging and death, the goals of medicine seem too frequently to run counter to the interest of the human spirit. Nursing homes, preoccupied with safety, pin patients into railed beds and wheelchairs. Hospitals isolate the dying, checking for vital signs long after the goals of cure have become moot. Doctors, committed to extending life, continue to carry out devastating procedures that in the end extend suffering.
Gawande, a practicing surgeon, addresses his profession's ultimate limitation, arguing that quality of life is the desired goal for patients and families. Gawande offers examples of freer, more socially fulfilling models for assisting the infirm and dependent elderly, and he explores the varieties of hospice care to demonstrate that a person's last weeks or months may be rich and dignified.
Full of eye-opening research and riveting storytelling, Being Mortal asserts that medicine can comfort and enhance our experience even to the end, providing not only a good life but also a good end.
PAPERBACK RELEASES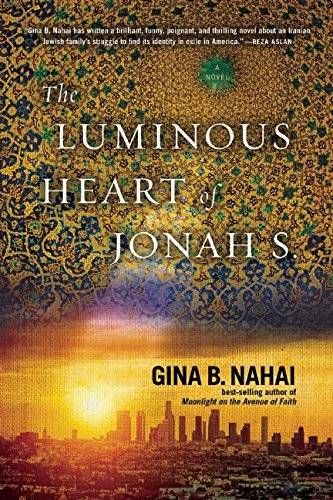 The Luminous Heart of Jonah S. by Gina B. Nahai (Akashic Books)
From Tehran to Los Angeles, The Luminous Heart of Jonah S. is a sweeping saga that tells the story of the Soleymans, an Iranian Jewish family tormented for decades by Raphael's Son, a crafty and unscrupulous financier who has futilely claimed to be an heir to the family's fortune. Forty years later in contemporary Los Angeles, Raphael's Son has nearly achieved his goal–until he suddenly disappears, presumed by many to have been murdered. The possible suspects are legion: his long-suffering wife; numerous members of the Soleyman clan exacting revenge; the scores of investors he bankrupted in a Ponzi scheme; or perhaps even his disgruntled bookkeeper and longtime confidant.
Award-winning novelist Gina B. Nahai pulls back the curtain on a close-knit community that survived centuries of persecution in Iran before settling and thriving in the United States, but now finds itself divided to the core by one of its own members. By turns hilarious and affecting, The Luminous Heart of Jonah S. examines the eternal bonds of family and community, and the lasting scars of exile.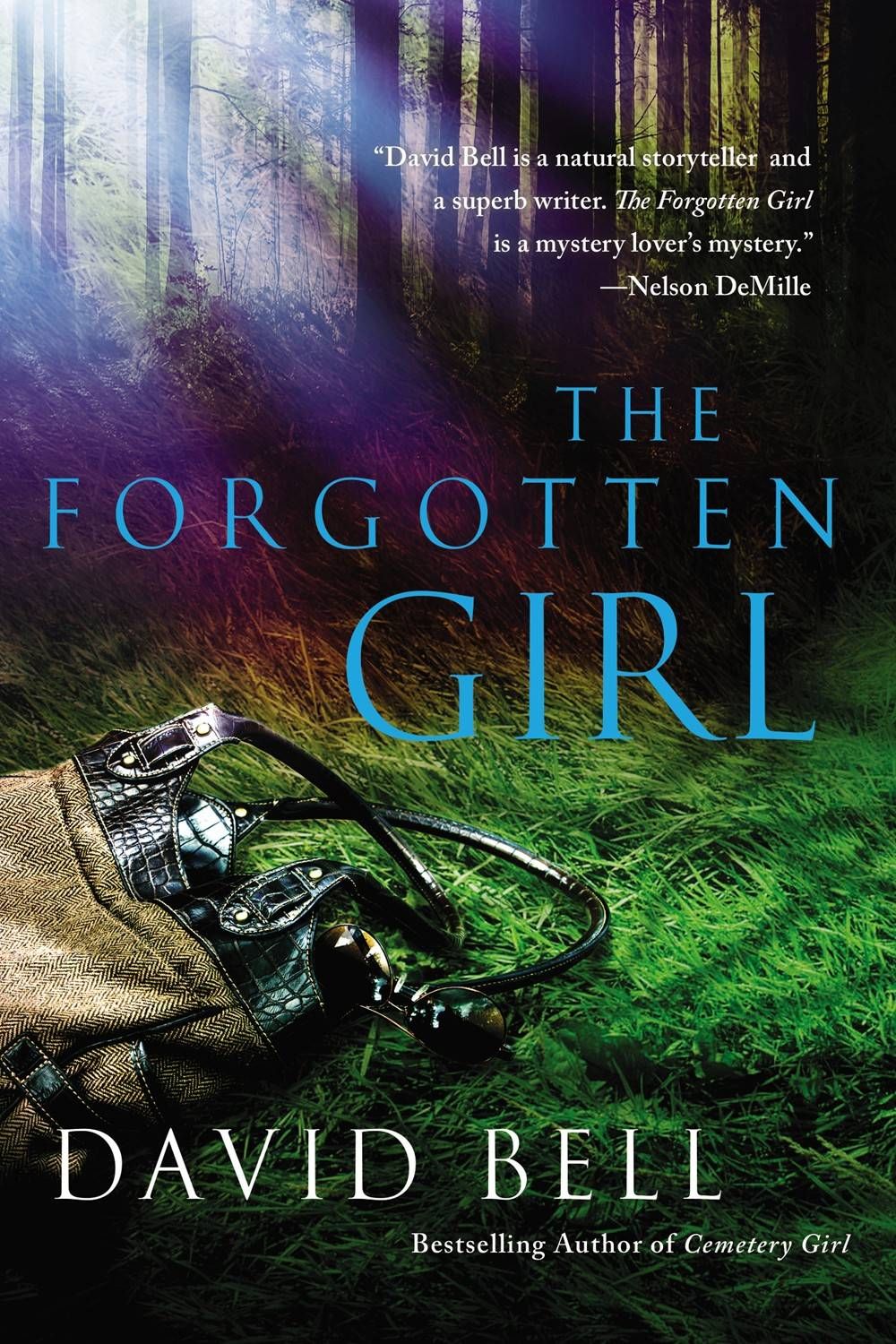 The Forgotten Girl by David Bell (NAL)
The past has arrived uninvited at Jason Danvers's door…
…and it's his younger sister, Hayden, a former addict who severed all contact with her family as her life spiraled out of control. Now she's clean and sober but in need of a desperate favor—she asks Jason and his wife to take care of her teenage daughter for forty-eight hours while she handles some business in town.
But Hayden never returns.
And her disappearance brings up more unresolved problems from Jason's past, including the abrupt departure of his best friend on their high school graduation night twenty-seven years earlier. When a body is discovered in the woods, the mysteries of his sister's life—and possible death—deepen. And one by one these events will shatter every expectation Jason has ever had about families, about the awful truths that bind them and the secrets that should be taken to the grave.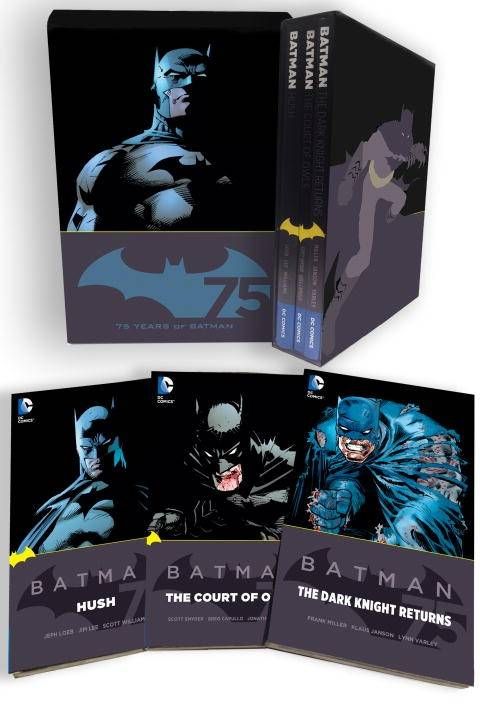 Batman 75th Anniversary Box Set (DC Comics)
In celebration of Batman's 75th anniversary, DC Comics is proud to present a special box set collecting three of the most popular and critically acclaimed graphic novels starring The Dark Knight at a special low price. This box set collects trade paperback volumes of The Dark Knight Returns, Batman: Hush and Batman: The Court of Owls.
____________________
Expand your literary horizons with New Books!, a weekly newsletter spotlighting 3-5 exciting new releases, hand-picked by our very own Liberty Hardy. Sign up now!