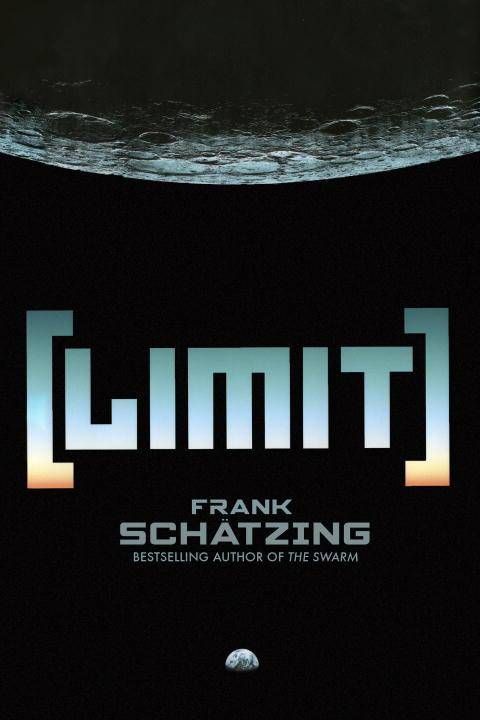 HARDCOVER RELEASES
Havisham by Ronald Frame (Picador)
Catherine Havisham was born into privilege. Spry, imperious, she is the daughter of a wealthy brewer. But she is never far from the smell of hops and the arresting letters on the brewhouse wall—HAVISHAM. A reminder of all she owes to the family name, and the family business.
Sent by her father to stay with the Chadwycks, Catherine discovers elegant pastimes to remove the taint of her family's new money, abhorred by Victorian England. But for all her growing sophistication Catherine is anything but worldly, and when a charismatic stranger pays her attention, everything—her heart, her future, the very Havisham name—is vulnerable.
In this astounding prelude to Charles Dickens's classic Great Expectations, Ronald Frame unfurls the psychological trauma that made young Catherine into Miss Havisham, and cursed her to a life alone roaming the halls of the mansion in the tatters of the dress she wore for the wedding she was never to have.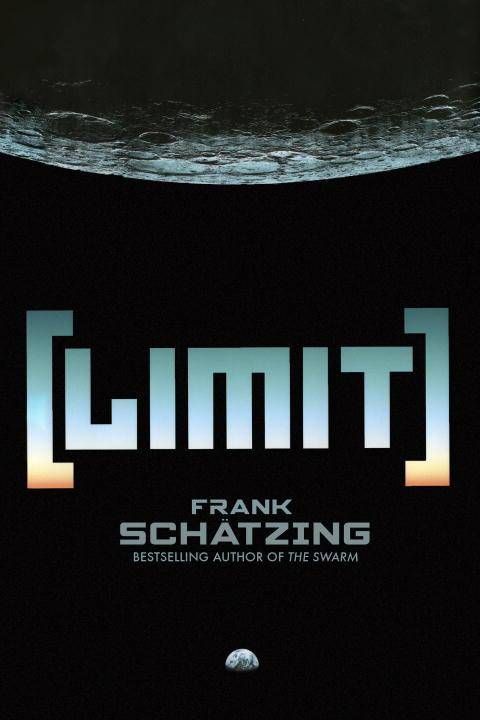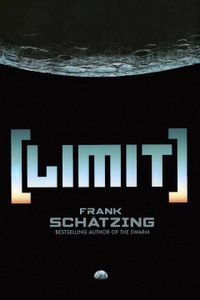 Limit by Franz Schatzing (Jo Fletcher Books)
In 2025, entrepreneur Julian Orley opens the first-ever hotel on the moon. But Orley Enterprises deals in more than space tourism-it also operates the world's only space elevator, which in addition to allowing the very wealthy to play tennis on the lunar surface connects Earth with the moon and enables the transportation of helium-3, the fuel of the future, back to the planet. Julian has invited twenty-one of the world's richest and most powerful individuals to sample his brand-new lunar accommodation, hoping to secure the finances for a second elevator.
On Earth, meanwhile, cybercop Owen Jericho is sent to Shanghai to find a young female hacker known as Yoyo, who's been on the run since acquiring access to information that someone seems quite determined to keep quiet. As Jericho closes in on the girl and the conspiracy swirling around her, he finds mounting evidence that connects her to Julian Orley as well as to the entrepreneur's many competitors and enemies. Soon, the detective realizes that the lunar junket to Orley's hotel is in real and immediate danger.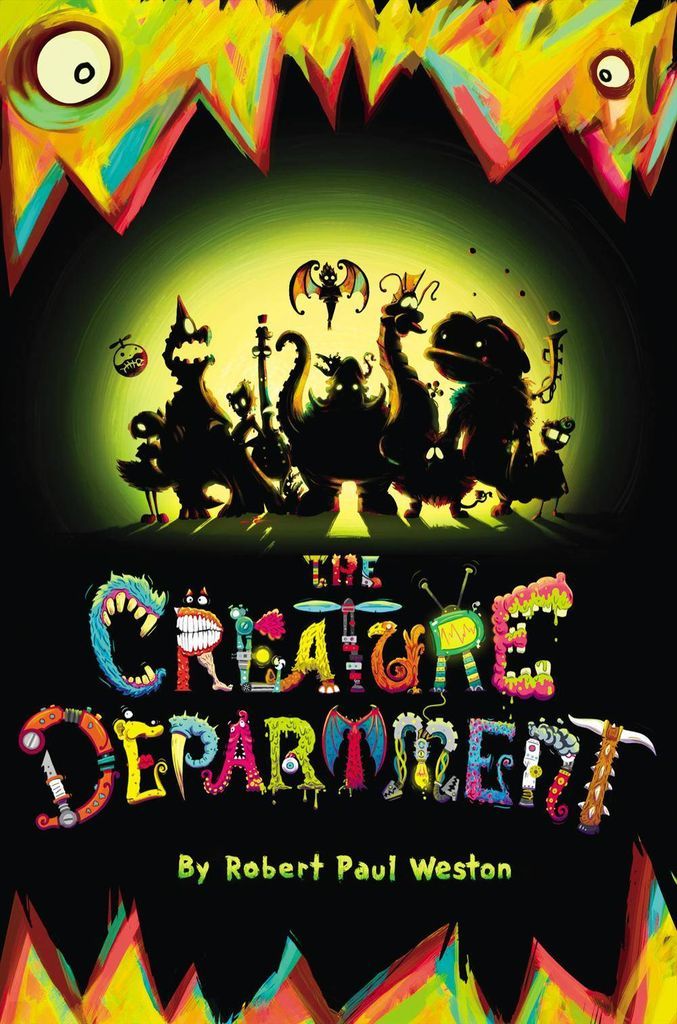 The Creature Department by Robert Paul Weston (Razorbill)
Elliot and Leslie have heard rumors about a Creature Department hidden deep inside DENKi-3000, the world's eighth-largest electronics factory. And when they finally get a look inside, they see creatures with tangles of tentacles and comically tiny spectacles. There are winged creatures too, flitting back and forth with trays of cogs, gears, and vials. But not everything is as stupendous as it seems. The menacing Chuck Brickweather suddenly arrives with the announcement that he is going to streamline DENKi-3000 and discover its secret.
Elliot and Leslie team up with the ringleader of the creatures: Jean-Remy, a remarkably perceptive Parisian fairy-bat with sartorial flair. Can they motivate the creature department into inventing something incredible that will save them all from Brickweather, his evil henchmen, and downsizing?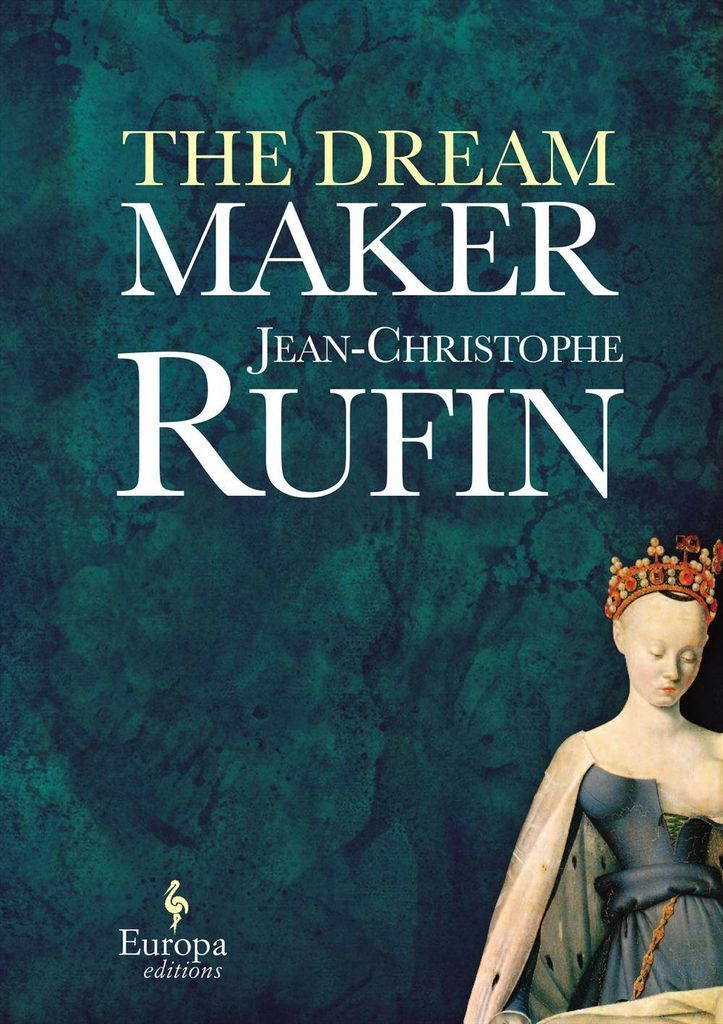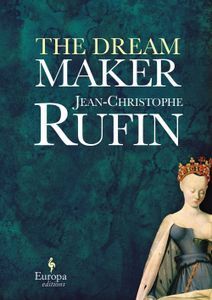 The Dream Maker by Jean Christophe Ruffin (Europa Editions)
Based on the true story of Jacques Coeur, The Dream Maker is the story of a Steve Jobs of the Middle Ages. Coeur was the King of France's visionary First Banker who, with his tours of the Far East, his public criticism of the Crusades, and his efforts to develop trade and an operable financial system, contributed to bringing France out of darkness and toward the Renaissance and modernity. An adventure novel, a novel of ideas, and a moving love story.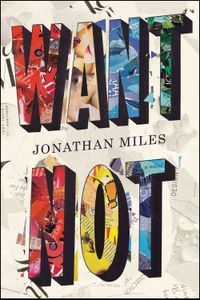 Want Not by Jonathan Miles (Houghton Mifflin Harcourt)
Jonathan Miles takes a giant leap forward with this highly inventive and corrosively funny story of our times, a three-pronged tale of human excess that sifts through the detritus of several disparate lives-lost loves, blown chances, countless words and deeds misdirected or misunderstood-all conjoined in their come-hell-or-high-water search for fulfillment.
As the novel opens on Thanksgiving Day, readers are telescoped into three different worlds in various states of disrepair-a young freegan couple living off the grid in New York City; a once-prominent linguist, sacked at midlife by the dissolution of his marriage and his father's losing battle with Alzheimer's; and a self-made debt-collecting magnate, whose brute talent for squeezing money out of unlikely places has yielded him a royal existence, trophy wife included.
The Valley of Amazement by Amy Tan (Ecco)
Shanghai, 1905. Violet Minturn is the young daughter of the American mistress of the city's most exclusive courtesan house. But when revolution arrives in the city, she will be separated from her mother in a cruel act of chicanery and forced to become a "virgin courtesan." Half-Chinese and half-American, Violet moves effortlessly between the cultural worlds of East and West, quickly becoming a shrewd business woman who deals in seduction and illusion. But her successes belie her private struggle to understand who she really is and her search for a home in the world. Lucia, Violet's mother, nurses wounds of her own, first sustained when, as a teenager, she fell blindly in love with a Chinese painter and followed him from San Francisco to Shanghai, only to be confronted with the shocking reality of the vast cultural differences between them. Violet's need for answers will propel both her and her mother on separate quests of discovery: journeys to make sense of their lives, of the men-fathers, lovers, sons-who have shaped them, and of the ways we fail each other and our children despite our best attempts to love and be loved.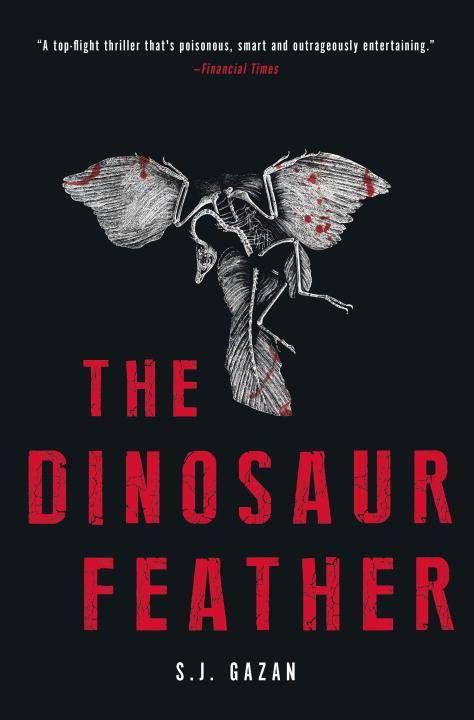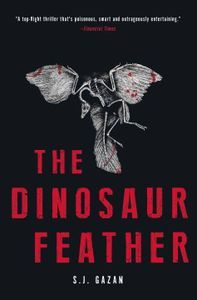 The Dinosaur Feather by S.J. Gazan (Quercus)
Biology graduate Anna Bella Nor is just two weeks away from defending her thesis at Copenhagen University on the origin of birds when her supervisor Lars Helland is found dead in his office, his severed tongue lying on his bloodied shirtfront, a copy of her thesis lying in his lap. Helland has been deliberately infected with a rare parasite that only an expert in the field would have access to
Police Superintendent Søren Marhauge is assigned to unravel what appears to be a series of related intrigues in the Biology Department. When Anna Bella's fellow graduate and close friend is also killed, the murders seem to be linked not only to the university but also to Anna herself. As Marhauge investigates he must enter the imbroglio of the university-the bitter competition and scores to be settled among colleagues vying for the same scarce grants and promotions-and learn the dark secrets of this seemingly tame corner of academia.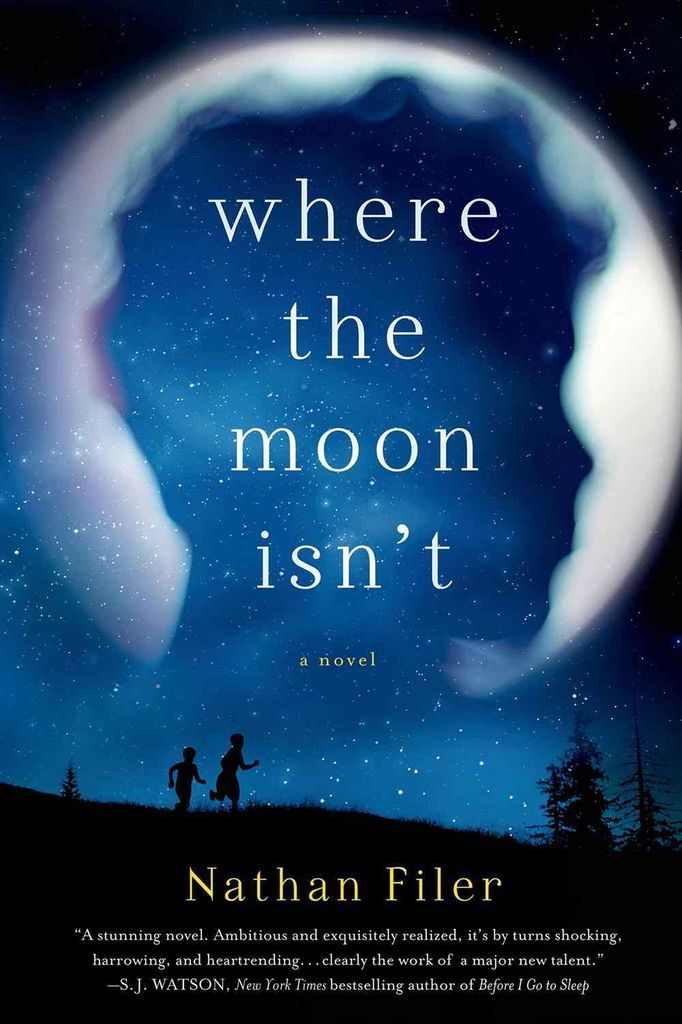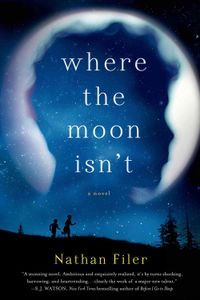 Where the Moon Isn't by Nathan Filer (St. Martin's Press)
While on vacation with their parents, Matthew and his older brother snuck out in the middle of the night to cause mischief. Only Matthew came home safely. Now, Matthew tells us, he has found a way to bring his brother back—by going off his meds. Funneled through Matthew's slightly unreliable voice, the questions spark: What really unfolded that night so long ago? What happened to Matthew's brother? And what role did Matthew play?
What begins as the story of a lost boy turns into a story of a brave man, yearning to understand what happened that night, in the years since, and to his very person. Where the Moon Isn't is tragic and tender and wonderful and heartbreaking and complicated, unafraid to look at dark and awful parts of life and the shadows of our hearts.
PAPERBACK RELEASES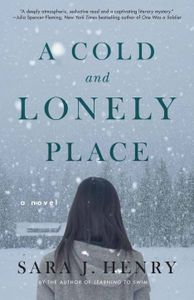 A Cold and Lonely Place by Sarah J. Henry (Broadway Books)
Troy Chance is snapping photos of the Saranac Lake ice palace when the ice-cutting machine falls silent. Encased in the ice is the shadowy outline of a body-a man she knows. One of her roommates falls under suspicion, and the media descends. Troy is assigned to write an in-depth feature on the dead man, the privileged son of a wealthy Connecticut family who had been playing at a blue-collar life in the Adirondacks.
After a string of disturbing incidents, it's clear someone doesn't want the investigation to continue. Troy doesn't know who to trust, and what she ultimately finds out threatens to shatter the serenity of these mountain towns. She must decide which family secrets should be exposed, what truths should remain hidden, and how far her own loyalty can reach.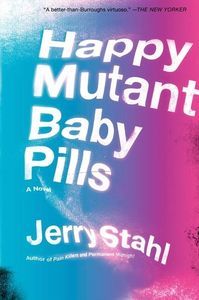 Happy Mutant Baby Pills by Jerry Stahl (Harper Perennial)
Lloyd has a particular set of skills. He writes the small print for presciption drugs, marital aids, and incontinence products. The clients present him with a list of possible side effects, and his job is "to recite and minimize-sometimes by just saying them really fast-other times by finding the language that can render them acceptable." The results are ingenious. The methods diabolical.
Lloyd has a habit, too. He cops smack during coffee breaks at his new job writing copy for Christian Swingles, an online dating service for the faithful. He finds a precarious balance between hackwork and heroin until he encounters Nora, a mysterious and troubled young woman, a Sylvia Plath with tattoos and implants, who asks for his help. Lloyd falls swiftly in love, but Nora bestows her affections at a cost. Before Lloyd clears his head from the fog of romance, he finds himself complicit in Nora's grand scheme to horrify the world, to exact revenge on those who poison the populace in order to sell them the cure.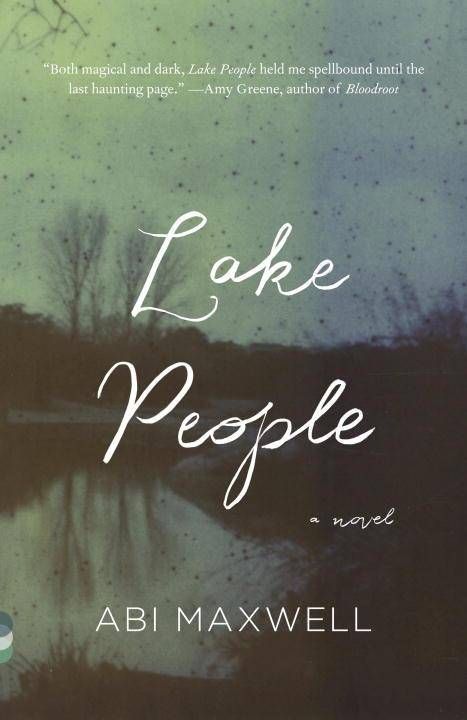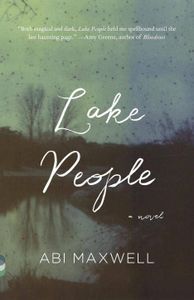 Lake People by Abi Maxwell (Vintage Contemporaries)
As an infant, Alice Thorton was discovered abandoned in a canoe. Adopted by a young childless couple, Alice grows up aching for an acceptance she can't quite imagine, trying to find it first with an older man, then with one who can't love her back, and finally with a pen-pal who she may never meet. And all the while she feels a mysterious pull to the lake, which, unknown to her, has always played an important role in her family's history. There's Eleonora, who brought her family to Bear Island, the nearly uninhabitable scrap of land in the lake's center; Signe, the maiden aunt who nearly drowned, ashamed of her heart; and Sophie, the grandmother who turned a blind eye to her unwanted granddaughter.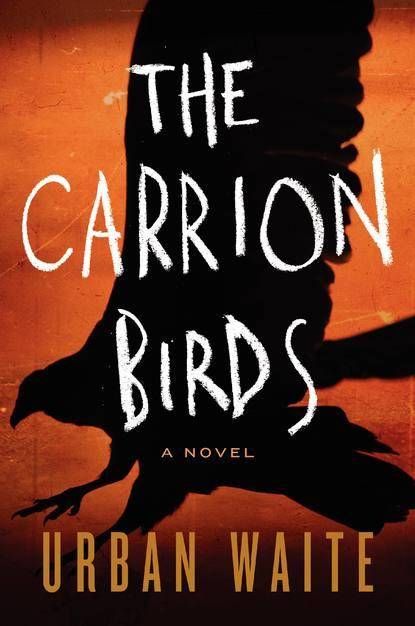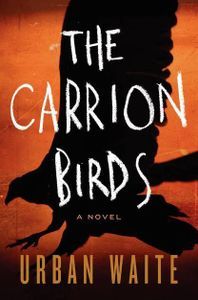 The Carrion Birds by Urban Waite (William Morrow)
Life hasn't worked out the way Ray Lamar planned. A widower and father who has made some tragic mistakes, he's got one good thing going for him: he's calm, cool, and efficient under pressure, usually with a gun in his hand. A useful skill to have when you're paid to hurt people who stand in your boss's way. But Ray isn't sure he wants to be that man anymore. He wants to go home to Coronado, New Mexico, to see the twelve-year-old son he hopes will recognize him. He wants to make a new life far from the violence of the last ten years. One last job will take him there. All he has to do is steal a rival's stash. Simple, easy, clean.
Ray knows there's no such thing as easy, and sure enough, the first day ends in a catastrophic mess. Now, the runners who have always moved quietly through this idyllic desert town on the Mexican border want answers. And revenge. Short on time, with no one to trust but himself, Ray must come up with a clever plan or Coronado's newly appointed lady sheriff will have a vicious bloodbath on her hands.
The Teleportation Accident by Ned Beauman (Bloomsbury USA)
When you haven't had sex in a long time, it feels like the worst thing that could ever happen.
If you're living in Germany in the 1930s, it probably isn't.
But that's no consolation to Egon Loeser, whose carnal misfortunes will push him from the experimental theaters of Berlin to the absinthe bars of Paris to the physics laboratories of Los Angeles, trying all the while to solve two mysteries: Was it really a deal with Satan that claimed the life of his hero, Renaissance set designer Adriano Lavicini, creator of the so-called Teleportation Device? And why is it that a handsome, clever, modest guy like him can't—just once in a while—get himself laid?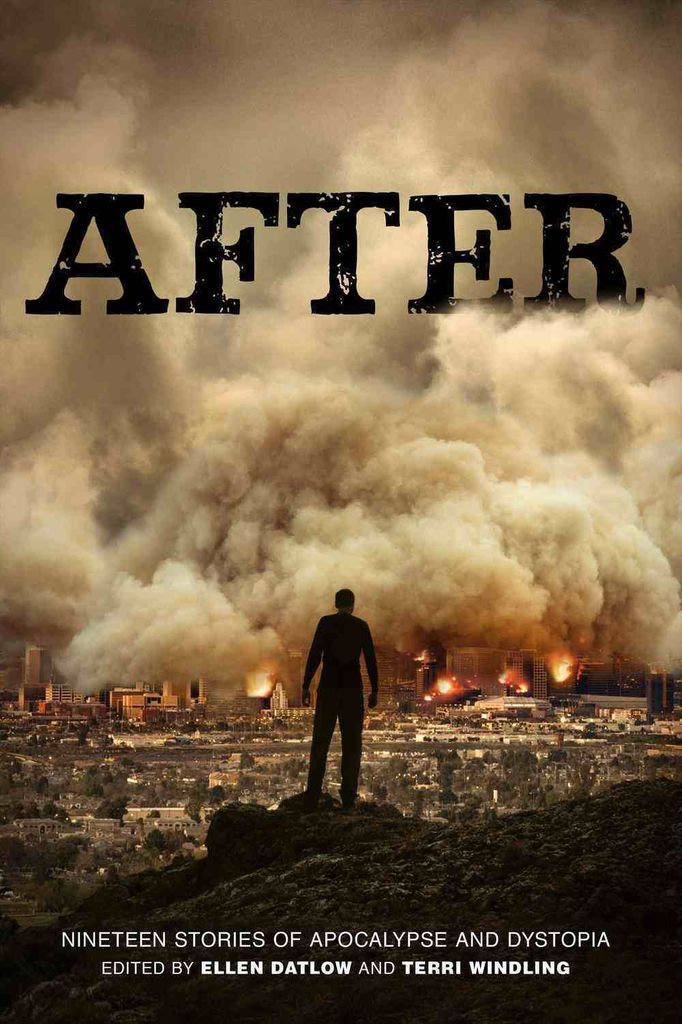 After(Nineteen Stories of Apocalypse and Dystopia) edited by Ellen Datlow (Disney-Hyperion)
If the melt-down, flood, plague, the third World War, new Ice Age, Rapture, alien invasion, clamp-down, meteor, or something else entirely hit today, what would tomorrow look like? Some of the biggest names in YA and adult literature answer that very question in this short story anthology, each story exploring the lives of teen protagonists raised in catastrophe's wake-whether set in the days after the change, or decades far in the future.

New York Times bestselling authors Gregory Maguire, Garth Nix, Susan Beth Pfeffer, Carrie Ryan, Beth Revis, and Jane Yolen are among the many popular and award-winning storytellers lending their talents to this original and spellbinding anthology.
_______________________________
Sign up for our newsletter to have the best of Book Riot delivered straight to your inbox every week. No spam. We promise.

To keep up with Book Riot on a daily basis, follow us on Twitter, like us on Facebook, and subscribe to the Book Riot podcast in iTunes or via RSS. So much bookish goodness–all day, every day.