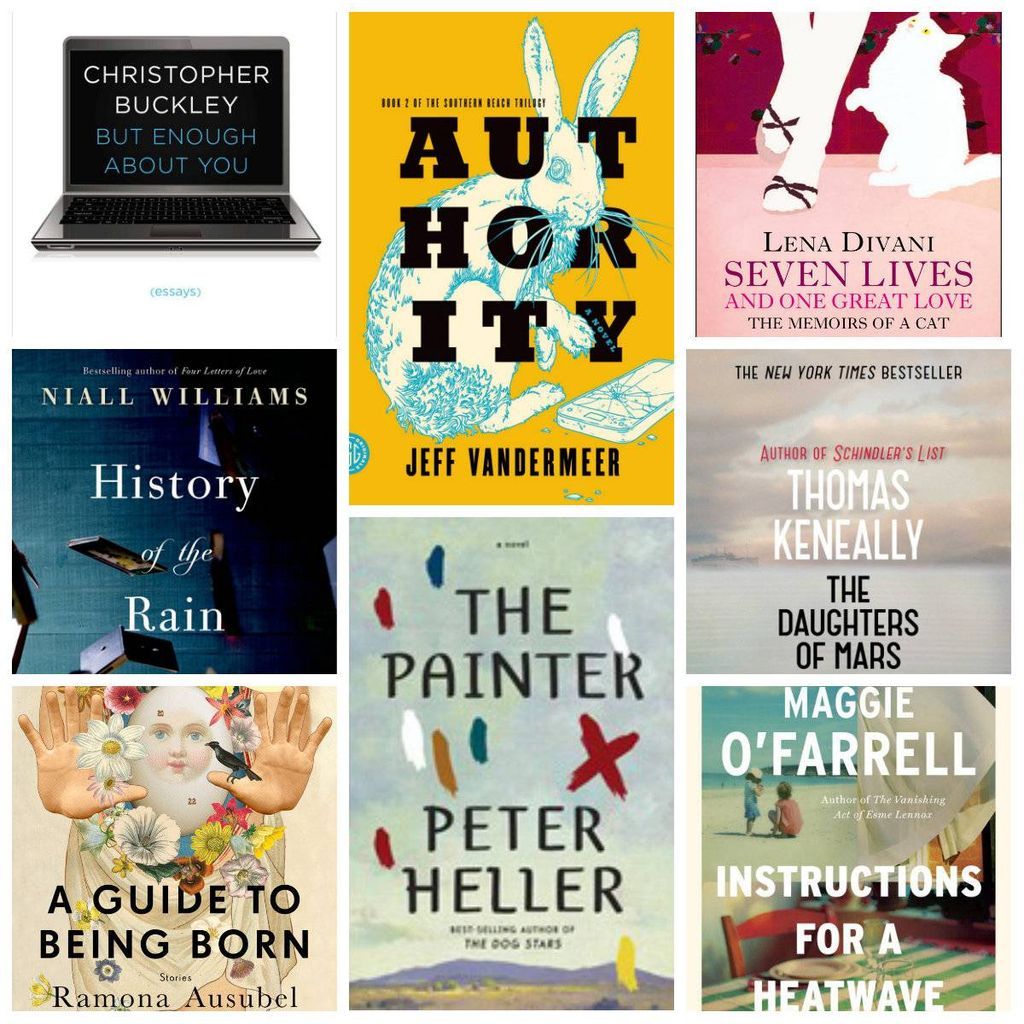 This content contains affiliate links. When you buy through these links, we may earn an affiliate commission.
HARDCOVER RELEASES
The Bees by Laline Paull (Ecco)
Born into the lowest class of her rigid, hierarchical society, Flora 717 is a sanitation worker, an Untouchable fit only to clean and remove the bodies of the dead from her orchard hive. As part of the collective, she is taught to Accept, Obey, Serve—work and sacrifice are the highest virtues, and worship of her beloved Queen the only religion. Her society is governed by the priestess class, questions are forbidden, and all thoughts belong to the Hive Mind.

But Flora is not like other bees—a difference that holds profound consequences. With circumstances threatening the hive's survival, her curiosity is regarded as a dangerous flaw but her courage and strength are an asset. She is allowed to feed the newborns in the royal nursery and then to become a forager, flying alone and free to collect pollen. She also finds her way into the Queen's inner sanctum, where she discovers mysteries about the hive that are both profound and ominous.

But when Flora breaks the most sacred law of all—daring to challenge the Queen's fertility—enemies abound, from the fearsome fertility police who enforce the strict social hierarchy; to the high priestesses jealously wedded to power. Her deepest instincts to serve and sacrifice are now overshadowed by an even deeper desire, a fierce maternal love that will bring her into conflict with her conscience, her heart, her society—and lead her to unthinkable deeds.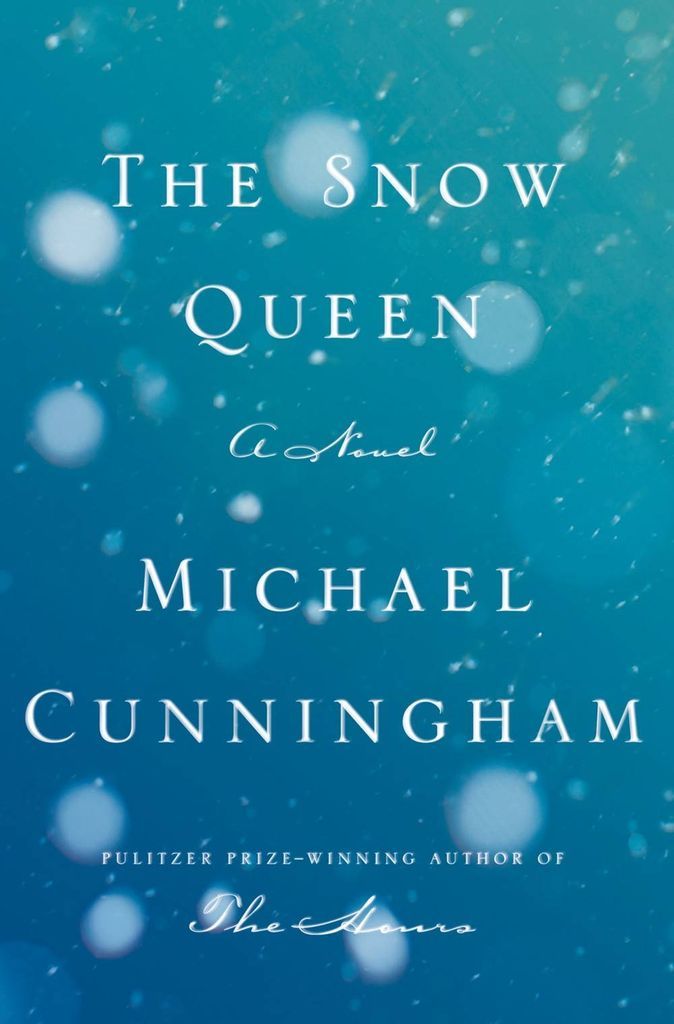 The Snow Queen by Michael Cunningham (Farrar, Straus and Giroux)
It's November 2004. Barrett Meeks, having lost love yet again, is walking through Central Park when he is inspired to look up at the sky; there he sees a pale, translucent light that seems to regard him in a distinctly godlike way. Barrett doesn't believe in visions—or in God—but he can't deny what he's seen.
At the same time, in the not-quite-gentrified Bushwick neighborhood of Brooklyn, Tyler, Barrett's older brother, a struggling musician, is trying—and failing—to write a wedding song for Beth, his wife-to-be, who is seriously ill. Tyler is determined to write a song that will be not merely a sentimental ballad but an enduring expression of love.
Barrett, haunted by the light, turns unexpectedly to religion. Tyler grows increasingly convinced that only drugs can release his creative powers. Beth tries to face mortality with as much courage as she can summon.
The Painter by Peter Heller (Knopf)
Jim Stegner has seen his share of violence and loss. Years ago he shot a man in a bar. His marriage disintegrated. He grieved the one thing he loved. In the wake of tragedy, Jim, a well-known expressionist painter, abandoned the art scene of Santa Fe to start fresh in the valleys of rural Colorado. Now he spends his days painting and fly-fishing, trying to find a way to live with the dark impulses that sometimes overtake him. He works with a lovely model. His paintings fetch excellent prices. But one afternoon, on a dirt road, Jim comes across a man beating a small horse, and a brutal encounter rips his quiet life wide open. Fleeing Colorado, chased by men set on retribution, Jim returns to New Mexico, tormented by his own relentless conscience.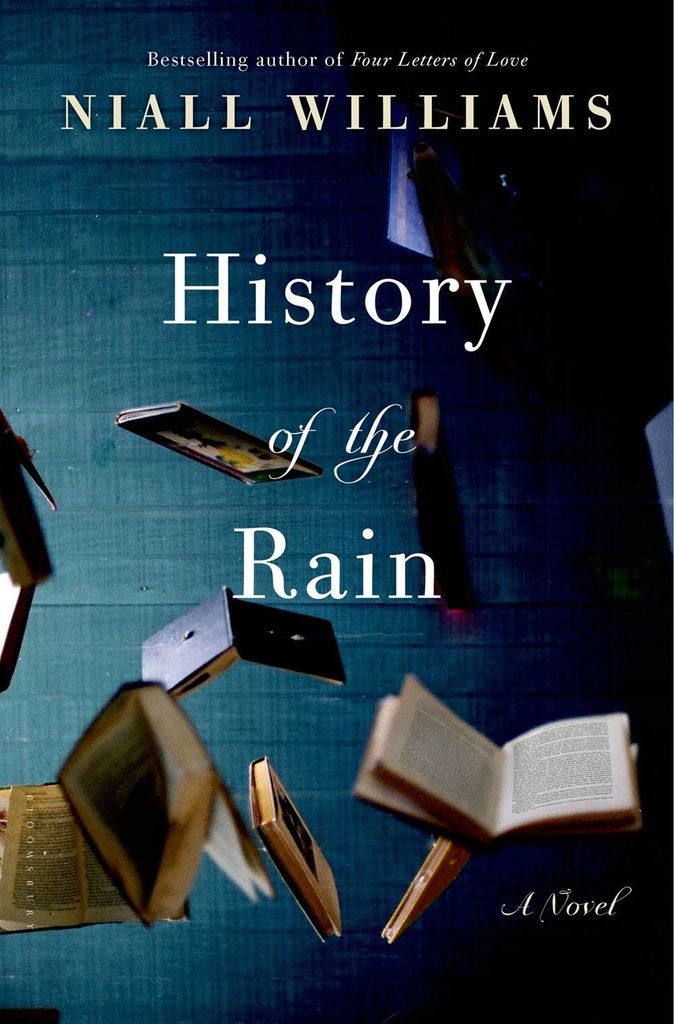 History of the Rain by Niall Williams (Bloomsbury USA)
We are our stories. We tell them to stay alive or keep alive those who only live now in the telling. That's how it seems to me, being alive for a little while, the teller and the told.
So says Ruthie Swain. The bedridden daughter of a dead poet, home from college after a collapse (Something Amiss, the doctors say), she is trying to find her father through stories—and through generations of family history in County Clare (the Swains have the written stories, from salmon-fishing journals to poems, and the maternal MacCarrolls have the oral) and through her own writing (with its Superabundance of Style). Ruthie turns also to the books her father left behind, his library transposed to her bedroom and stacked on the floor, which she pledges to work her way through while she's still living.
In her attic room, with the rain rushing down the windows, Ruthie writes Ireland, with its weather, its rivers, its lilts, and its lows. The stories she uncovers and recounts bring back to life multiple generations buried in this soil—and they might just bring her back into the world again, too.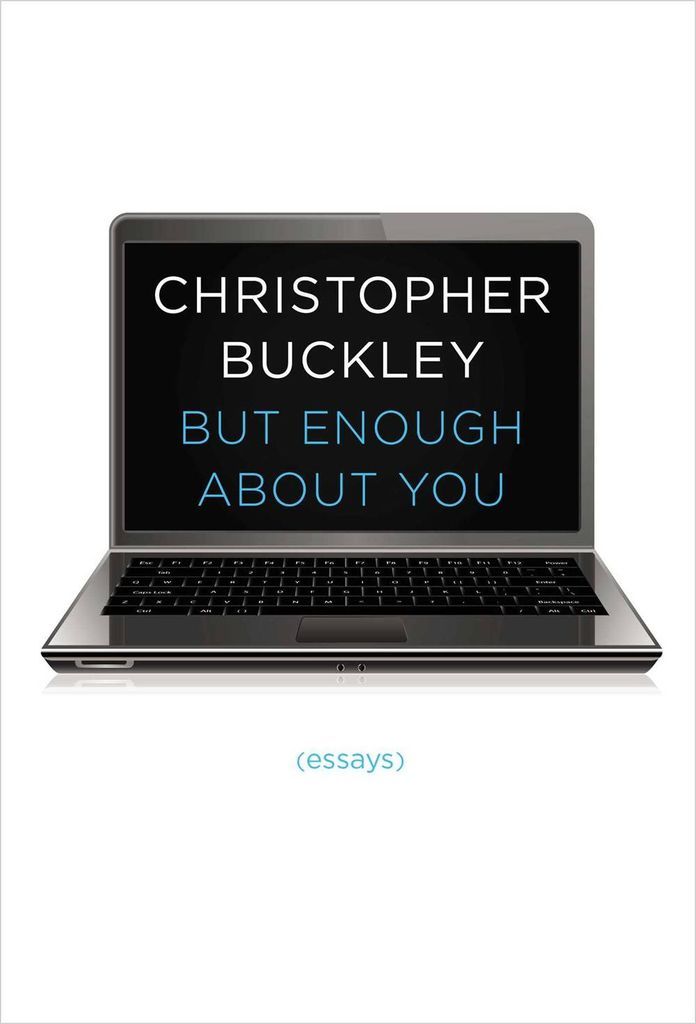 But Enough About You: Essays by Christopher Buckley (Simon & Schuster)
In his first book of essays since his 1997 bestseller, Wry Martinis, Buckley delivers a rare combination of big ideas and truly fun writing. Tackling subjects ranging from "How to Teach Your Four-Year-Old to Ski" to "A Short History of the Bug Zapper," and "The Art of Sacking" to literary friendships with Joseph Heller and Christopher Hitchens, he is at once a humorous storyteller, astute cultural critic, adventurous traveler, and irreverent historian.
Reading these essays is the equivalent of being in the company of a tremendously witty and enlightening companion. Praised as "both deeply informed and deeply funny" by The Wall Street Journal, Buckley will have you laughing and reflecting in equal measure.
After the End by Amy Plum (HarperTeen)
Juneau has grown up knowing that she and the rest of the people in her village are some of the only survivors of World War III. But when Juneau returns from a hunting trip one day and discovers that everyone in her village has disappeared, she sets off to find them. Leaving the boundaries in remote Alaska for the very first time, she learns a horrifying truth: There never was a war. Everything was a lie.

Juneau must now make her way in a modern world she never knew existed. But while she's struggling to rescue her friends and family, someone else is looking for her. Someone who knows the extraordinary truth about the secrets of her past.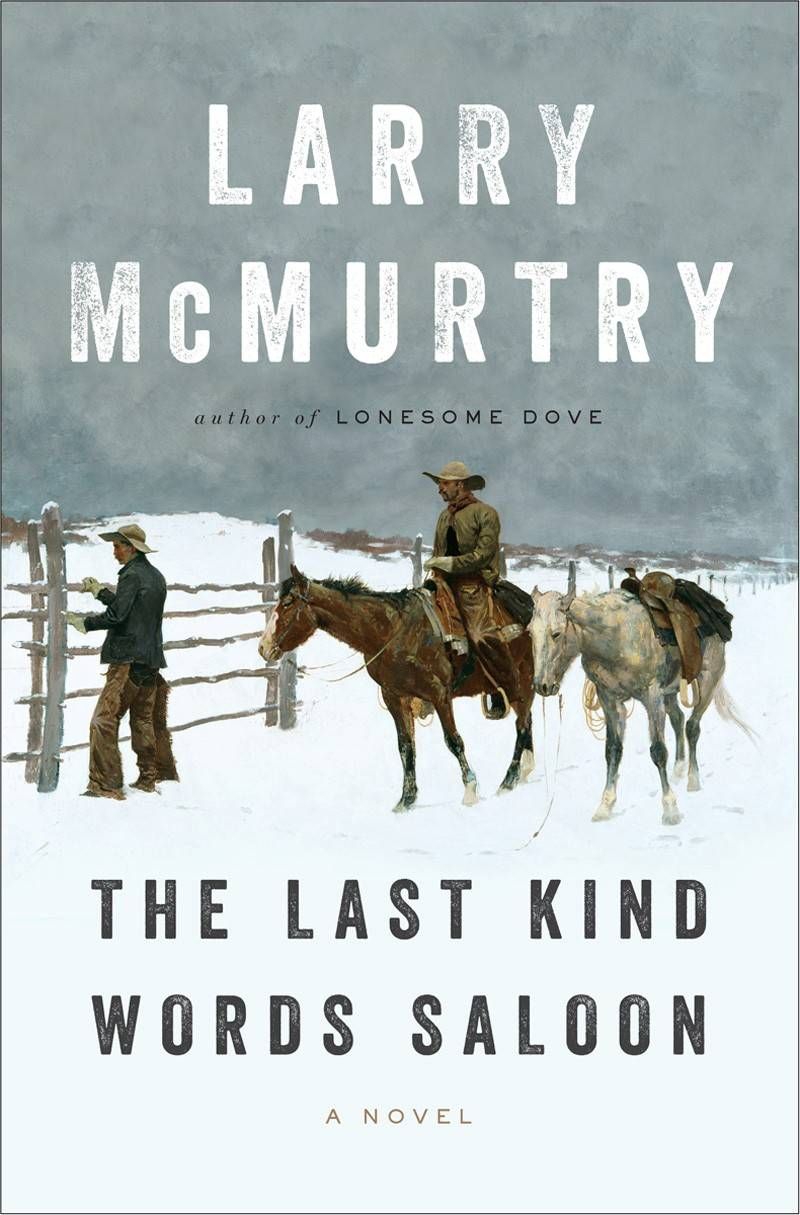 The Last Kind Words Saloon by Larry McMurtry (Liverlight)
Opening in the settlement of Long Grass, Texas-not quite in Kansas, and nearly New Mexico-we encounter the taciturn Wyatt, whiling away his time in between bottles, and the dentist-turned-gunslinger Doc, more adept at poker than extracting teeth. Now hailed as heroes for their days of subduing drunks in Abilene and Dodge-more often with a mean look than a pistol-Wyatt and Doc are living out the last days of a way of life that is passing into history, two men never more aware of the growing distance between their lives and their legends.
Along with Wyatt's wife, Jessie, who runs the titular saloon, we meet Lord Ernle, an English baron; the exotic courtesan San Saba, "the most beautiful whore on the plains"; Charlie Goodnight, the Texas Ranger turned cattle driver last seen in McMurtry's Comanche Moon, and Nellie Courtright, the witty and irrepressible heroine of Telegraph Days.
McMurtry traces the rich and varied friendship of Wyatt Earp and Doc Holiday from the town of Long Grass to Buffalo Bill's Wild West Show in Denver, then to Mobetie, Texas, and finally to Tombstone, Arizona, culminating with the famed gunfight at the O.K. Corral, rendered here in McMurtry's stark and peerless prose.
With the buffalo herds gone, the Comanche defeated, and vast swaths of the Great Plains being enclosed by cattle ranches, Wyatt and Doc live on, even as the storied West that forged their myths disappears. As harsh and beautiful, and as brutal and captivating as the open range it depicts, The Last Kind Words Salooncelebrates the genius of one of our most original American writers.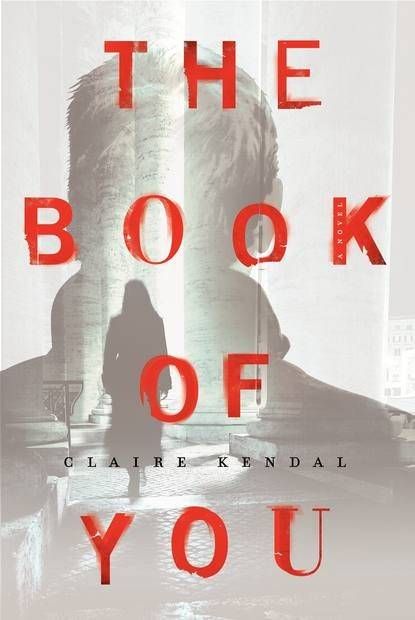 The Book of You by Claire Kendall (Harper)
Most people dread the prospect of jury duty, but university administrator Clarissa wants nothing more than to be selected for a trial. Every day she serves means a day away from her colleague Rafe, an academic expert on the darker side of folk tales with whom Clarissa spent one drunken night. That encounter only serves to fuel his growing obsession with her, and he is not about to let her slip away.

The Book of You is a riveting portrait of a woman terrorized—emotionally and physically—by a man bent on possessing her. As a disturbingly violent crime unfolds in front of her in court, Clarissa finds herself experiencing an equally harrowing nightmare in real life. Realizing that she bears the burden of proof, she uncovers piece by piece the twisted, macabre fairytale Rafe has spun around them both, discovering that the ending he envisions for them is more awful than she could have ever imagined.
All the Light We Cannot See by Anthony Doerr (Scribner)
Marie Laure lives with her father in Paris within walking distance of the Museum of Natural History where he works as the master of the locks (there are thousands of locks in the museum). When she is six, she goes blind, and her father builds her a model of their neighborhood, every house, every manhole, so she can memorize it with her fingers and navigate the real streets with her feet and cane. When the Germans occupy Paris, father and daughter flee to Saint-Malo on the Brittany coast, where Marie-Laure's agoraphobic great uncle lives in a tall, narrow house by the sea wall.

In another world in Germany, an orphan boy, Werner, grows up with his younger sister, Jutta, both enchanted by a crude radio Werner finds. He becomes a master at building and fixing radios, a talent that wins him a place at an elite and brutal military academy and, ultimately, makes him a highly specialized tracker of the Resistance. Werner travels through the heart of Hitler Youth to the far-flung outskirts of Russia, and finally into Saint-Malo, where his path converges with Marie-Laure.
The Unwitting by Ellen Feldman (Spiegel & Grau)
During the Cold War, many liberal anti-communist writers, artists, musicians, and intellectuals ended up working for organizations that were CIA fronts. CIA protocol dictated that one individual in the various organizations would be investigated, sworn to secrecy, and told about the CIA connection and funding. That individual was, in Agency parlance, witting. Everyone else was unwitting. The Unwitting is about a husband who is witting, a wife who is unwitting, and the unraveling of her life when she discovers that the person she is closest to in the world, the husband she loved and trusted, has betrayed her not with another woman but with an allegiance.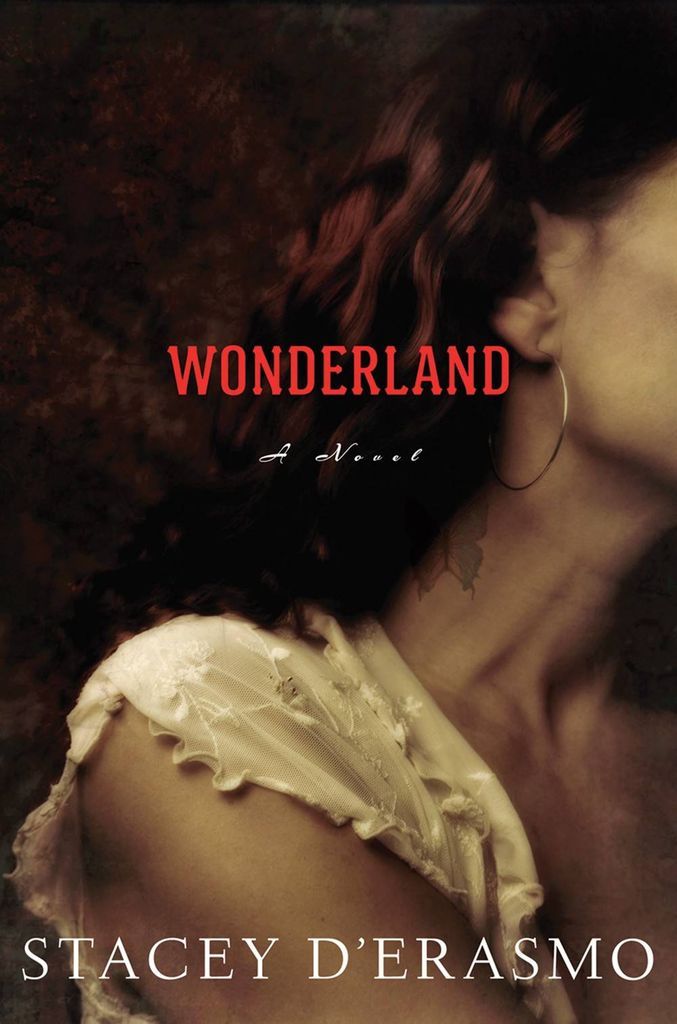 Wonderland by Stacey D'Erasmo (Houghton Mifflin Harcourt)
Anna Brundage is a rock star. She is tall and sexy, with a powerhouse voice and an unforgettable mane of red hair. She came out of nowhere, an immediate indie sensation. And then, life happened.
Anna went down as fast as she went up, and then walked off the scene for seven years. Without a record deal or clamoring fans, she sells a piece of her famous father's art to finance just one more album and a European comeback tour.
Anna is forty-four. This may be her last chance to cement her place in the life she chose, the life she struggled for, the life she's not sure she can sustain. She falls back easily into the ways of the road-sex with strangers, the search for the perfect moment onstage. To see Anna perform is something-watch her find the note, the electric connection with the audience, the transcendence when it all comes together and the music seems to fill the world.
________________________
PAPERBACK RELEASES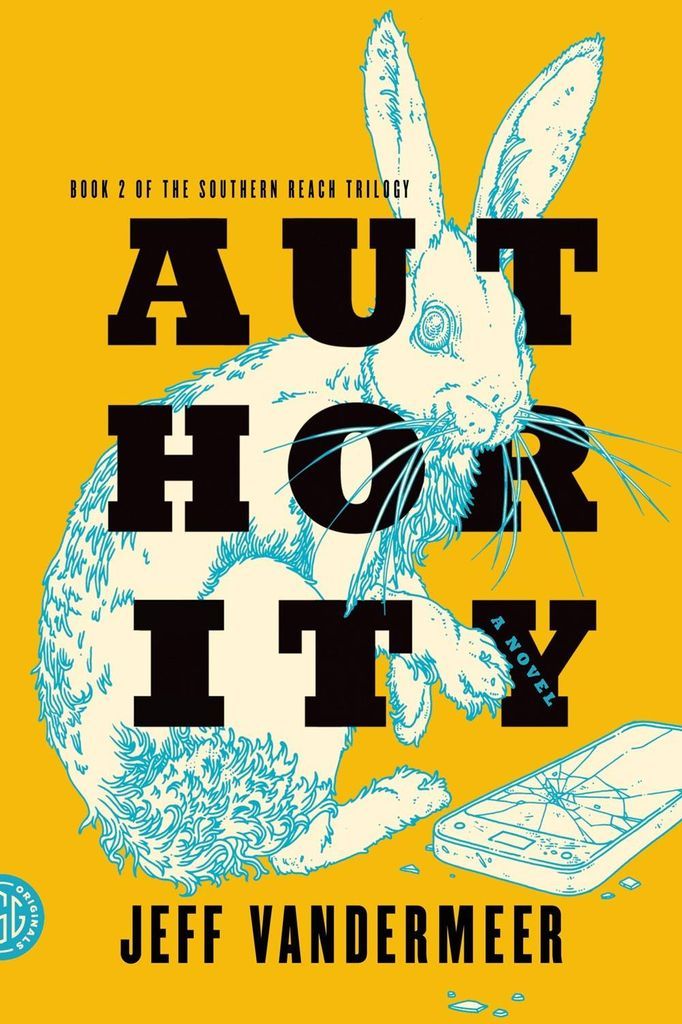 Authority by Jeff VanderMeer (FSG Originals)
For thirty years, the only human engagement with Area X has taken the form of a series of expeditions monitored by a secret agency called the Southern Reach. After the disastrous twelfth expedition chronicled in Annihilation, the Southern Reach is in disarray, and John Rodriguez, aka "Control," is the team's newly appointed head. From a series of interrogations, a cache of hidden notes, and hours of profoundly troubling video footage, the secrets of Area X begin to reveal themselves—and what they expose pushes Control to confront disturbing truths about both himself and the agency he's promised to serve. And the consequences will spread much further than that.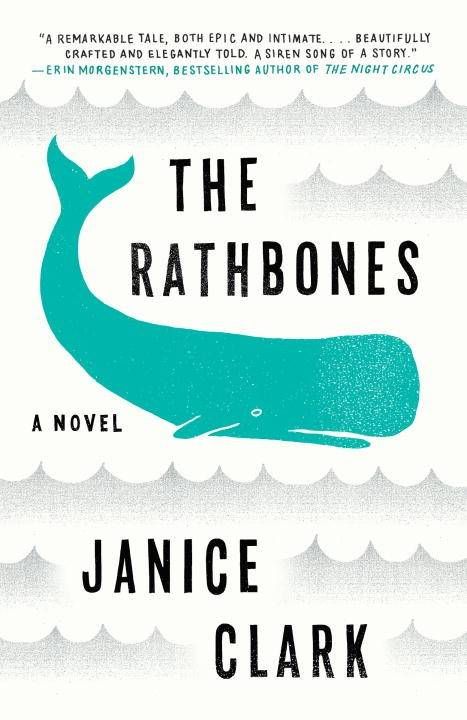 The Rathbones by Janice Clark (Anchor)
Mercy, fifteen years old, is the diminutive scion of the Rathbone clan. Her father, the last in the dynasty of New England whalers, has been lost at sea for seven years-ever since the last sperm whale was seen off the coast of Naiwayonk, Connecticut. Mercy's memories of her father and of the time before he left grow dimmer each day, and she spends most of her time in the attic hideaway of her reclusive Uncle Mordecai. But when a strange visitor turns up one night, Mercy and Mordecai are forced to flee and set sail on a journey that will bring them deep into the haunted history of the Rathbone family. From the depths of the sea to the lonely heights of the widow's walk; from the wisdom of the worn Rathbone wives to the mysterious origins of a sinking island, Mercy and Mordecai's enchanting journey will bring them to places they never thought possible.
Instructions for a Heatwave by Maggie O'Farrell (Vintage)
London, 1976. In the thick of a record-breaking heatwave, Gretta Riordan's newly-retired husband has cleaned out his bank account and vanished. Now, for the first time in years, the three Riordan children are converging on their childhood home: Michael Francis, a history teacher whose marriage is failing; Monica, with two stepdaughters who despise her and an ugly secret that has driven a wedge between her and the little sister she once adored; and Aoife (pronounced EE-fah), the youngest, whose new life in Manhattan is elaborately arranged to conceal her illiteracy. As the siblings track down clues to their father's disappearance, they also navigate rocky pasts and long-held secrets. Their search ultimately brings them to their ancestral village in Ireland, where the truth of their family's past is revealed.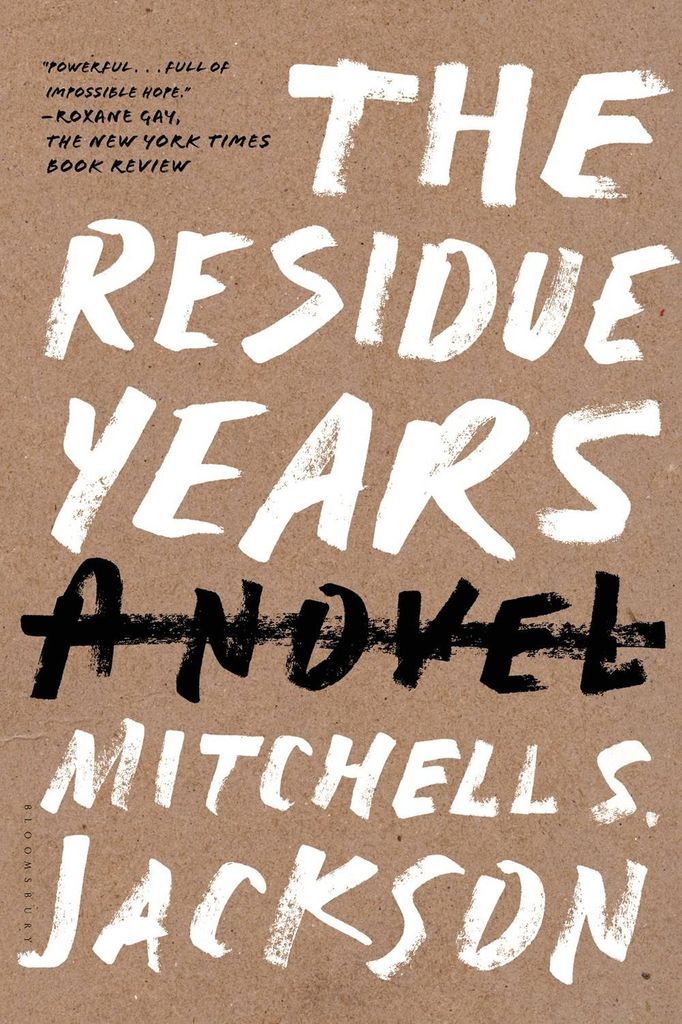 The Residue Years by Mitchell S. Jackson (Bloomsbury USA)
Mitchell S. Jackson grew up black in a neglected neighborhood in America's whitest city, Portland, Oregon. In the '90s, those streets and beyond had fallen under the shadow of crack cocaine and its familiar mayhem. In his commanding debut autobiographical novel, Mitchell writes what it was to come of age in that time and place, with a breakout voice that's nothing less than extraordinary.
The Residue Years switches between the perspectives of a young man, Champ, and his mother, Grace. Grace is just out of a drug treatment program, trying to stay clean and get her kids back. Champ is trying to do right by his mom and younger brothers, and dreams of reclaiming the only home he and his family have ever shared. But selling crack is the only sure way he knows to achieve his dream. In this world of few options and little opportunity, where love is your strength and your weakness, this family fights for family and against what tears one apart.
The Daughters of Mars by Thomas Keneally (Washington Square Press)
In 1915, Naomi and Sally Durance, two spirited Australian sisters, join the war effort as nurses, escaping the confines of their father's farm and carrying a guilty secret with them. Used to tending the sick as they are, nothing could have prepared them for what they confront, first on a hospital ship near Gallipoli, then on the Western Front.

Yet amid the carnage, the sisters become the friends they never were at home and find themselves courageous in the face of extreme danger and also the hostility from some on their own side. There is great bravery, humor, and compassion, too, and the inspiring example of the remarkable women they serve alongside. In France, where Naomi nurses in a hospital set up by the eccentric Lady Tarlton while Sally works in a casualty clearing station, each meets an exceptional man: the kind of men for whom they might give up some of their newfound independence—if only they all survive.
A Guide to Being Born: Stories by Ramona Ausubel (Riverhead Trade)
Major new literary talent Ramona Ausubel combines the otherworldly wisdom of her much-loved debut novel, No One Is Here Except All of Us, with the precision of the short-story form. A Guide toBeing Born is organized around the stages of life—love, conception, gestation, birth—and the transformations that happen as people experience deeply altering life events, falling in love, becoming parents, looking toward the end of life. In each of these eleven stories Ausubel's stunning imagination and humor are moving, entertaining, and provocative, leading readers to see the familiar world in a new way.
In "Atria" a pregnant teenager believes she will give birth to any number of strange animals rather than a human baby; in "Catch and Release" a girl discovers the ghost of a Civil War hero living in the woods behind her house; and in "Tributaries" people grow a new arm each time they fall in love. Funny, surprising, and delightfully strange—all the stories have a strong emotional core; Ausubel's primary concern is always love, in all its manifestations.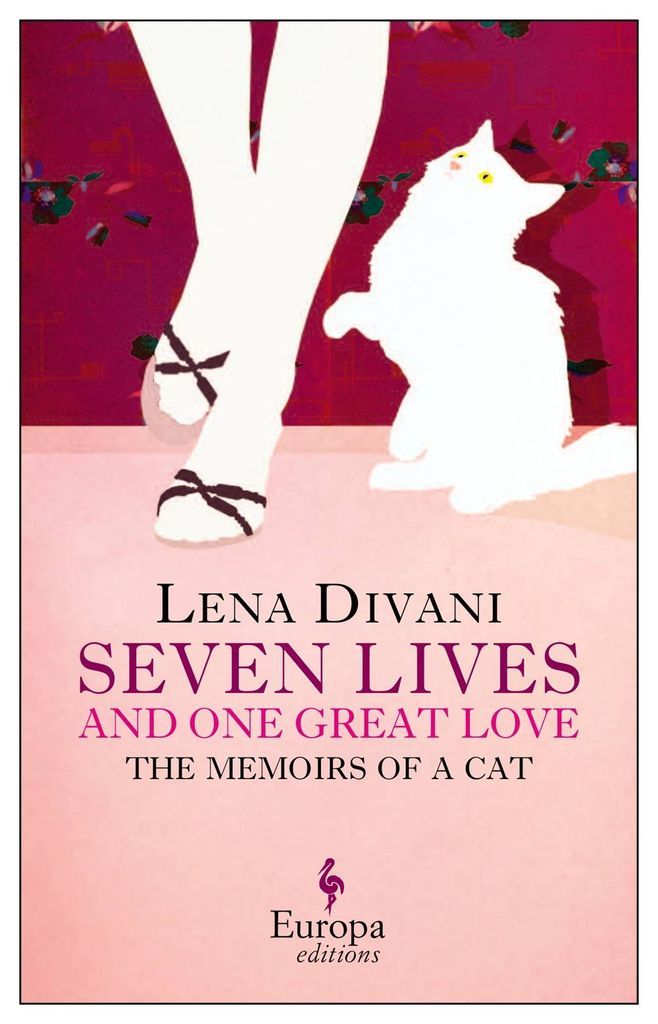 Seven Lives and One Great Love, Memories of a Cat by Lena Divani (Europa Editions)
If you have ever lived with cats you know how cunning, tender, ferocious, underhanded, ingenious, foolish and completely adorable they can be. The same words can be used to describe the hero of this novel, Sugar. This is the story—a love story of epic dimensions—of Sugar, a cat with a keen wit and a reflective nature, and his human, Madamigella, a writer with a frenetic and impossibly dispersive life.
In this his seventh life, Sugar has countless stories to tell and a remarkable talent for telling them. But his real area of expertise lies in his preternatural ability to domesticate his humans—whatever you do, don't even suggest that we are the ones who domesticate him and his feline relatives!
With wit and a broad repertoire of cultural references, Sugar recounts his days and nights spent with Madamigella in a novel that fits squarely into the illustrious tradition of feline literature a la T.S. Eliot, Edgar Allen Poe, Baudelaire, Bukowski, and Celine.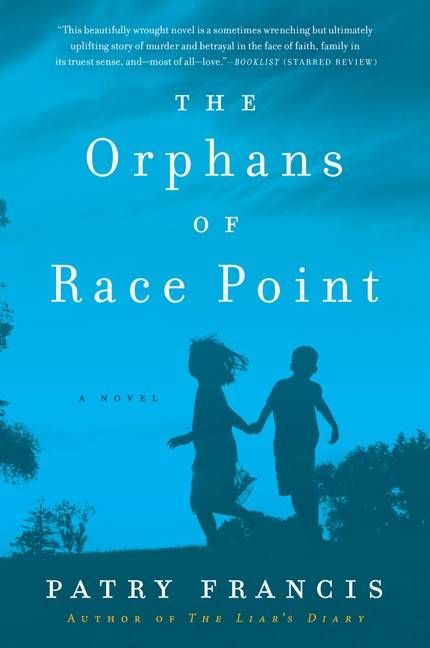 The Orphans of Race Point by Patry Francis (Harper Perennial)
Set in the close-knit Portuguese community of Provincetown, Massachusetts, The Orphans of Race Pointtraces the relationship between Hallie Costa and Gus Silva, who meet as children in the wake of a terrible crime that leaves Gus parentless. Their friendship evolves into an enduring and passionate love that will ask more of them than they ever imagined.
On the night of their high school prom, a terrible tragedy devastates their relationship and profoundly alters the course of their lives. And when, a decade later, Gus—now a priest—becomes entangled with a distraught woman named Ava and her daughter Mila, troubled souls who bring back vivid memories of his own damaged past, the unthinkable happens: he is charged with murder. Can Hallie save the man she's never stopped loving, by not only freeing him from prison but also—finally—the curse of his past?
Save Yourself by Kelly Braffet (Broadway Books)
When Patrick and Mike Cusimano's drunken father is sent to jail on manslaughter charges, they find themselves at the apex of local targeting. Patrick struggles to balance public shame, loss, and inappropriate, awkward temptation. He is desperately in love with Mike's live-in girlfriend, Caro, and amid his efforts to do the right thing, a beautiful but troubled high school bad-girl named Layla develops an unsettling obsession for him. As these two young women push Patrick to a dangerous breaking point, Mike settles further and further into a rut of idle avoidance.
Meanwhile, Layla's little sister, Verna, is suffering through her first year of high school. She's become a prime target for her cruel classmates, not just because of her strange name and her fundamentalist parents: Layla's bad-girl rep proves too heavy a shadow for Verna, so she falls in with her sister's circle of outcasts and misfits whose world is far darker than she ever imagined.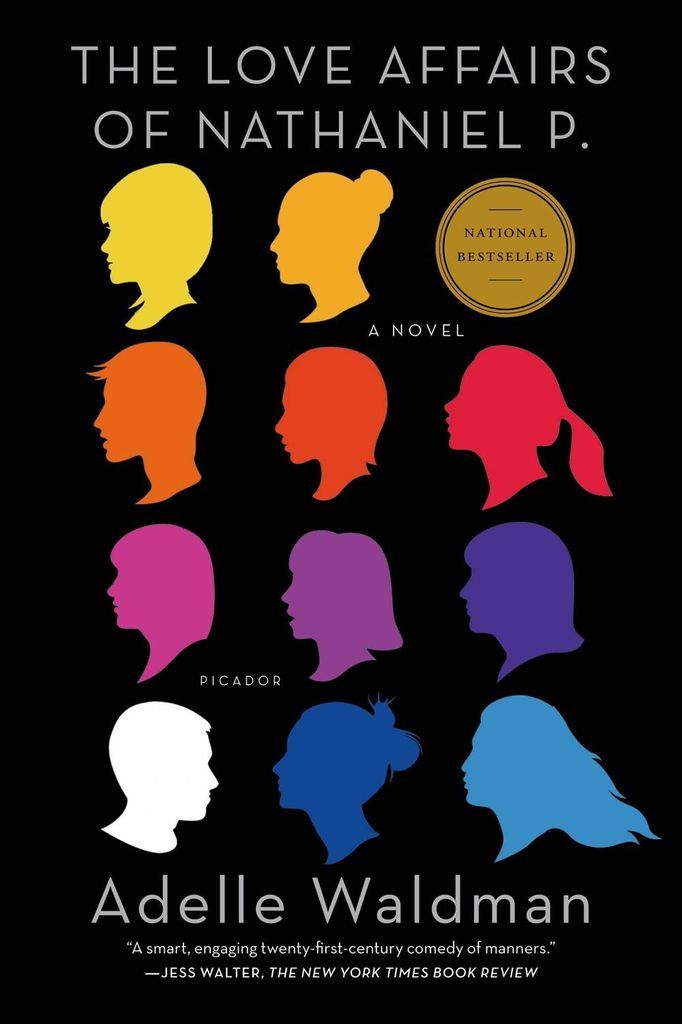 The Love Affairs of Nathaniel P by Adelle Waldman (Picador)
Nate Piven is a rising star in Brooklyn's literary scene. After several lean and striving years, he has his pick of both magazine assignments and women: Juliet, the hotshot business reporter; Elisa, his gorgeous ex-girlfriend; and Hannah, "almost universally regarded as nice and smart, or smart and nice," who is fun and holds her own in conversation with his friends.
In Nate's world, wit and conversation are not at all dead. But is romance? Novelist Waldman plunges into the psyche of a modern man who thinks of himself as beyond superficial judgment yet struggles with status anxiety; who is drawn to women yet has a habit of letting them down. With tough-minded intelligence and wry good humor The Love Affairs of Nathaniel P. is an absorbing tale of one young man's search for happiness and an inside look at how he really thinks about women, sex, and love.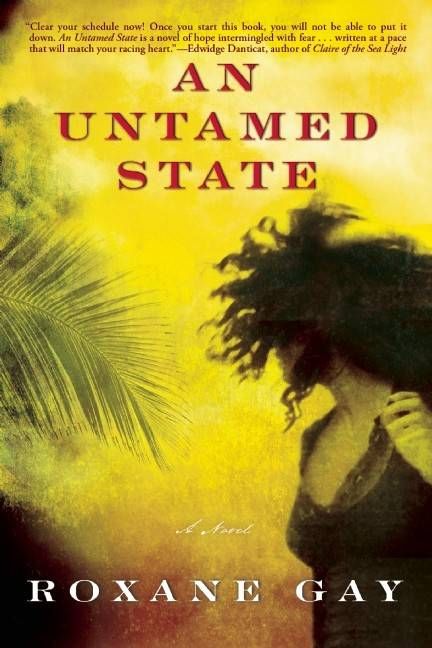 An Untamed State by Roxanne Gay (Grove Press, Black Cat)
Mireille Duval Jameson is living a fairy tale. The strong-willed youngest daughter of one of Haiti's richest sons, she has an adoring husband, a precocious infant son, by all appearances a perfect life. The fairy tale ends one day when Mireille is kidnapped in broad daylight by a gang of heavily armed men, in front of her father's Port au Prince estate. Held captive by a man who calls himself The Commander, Mireille waits for her father to pay her ransom. As it becomes clear her father intends to resist the kidnappers, Mireille must endure the torments of a man who resents everything she represents.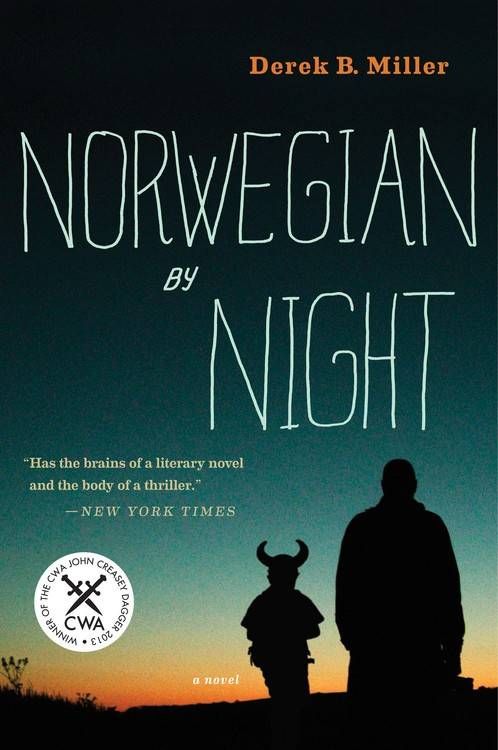 Norwegian by Night by Derek Miller (Mariner Books)
Sheldon Horowitz-widowed, impatient, impertinent-has grudgingly agreed to leave New York and move in with his granddaughter, Rhea, and her new husband, Lars, in Norway-a country of blue and ice with one thousand Jews, not one of them a former Marine sniper in the Korean War turned watch repairman. Not until now, anyway.
Home alone one morning, Sheldon witnesses a dispute between the woman who lives upstairs and an aggressive stranger. When events turn dire, Sheldon seizes and shields the neighbor's young son from the violence, and they flee the scene. As Sheldon and the boy look for a safe haven in an alien world, past and present weave together, forcing them ever forward to a wrenching moment of truth.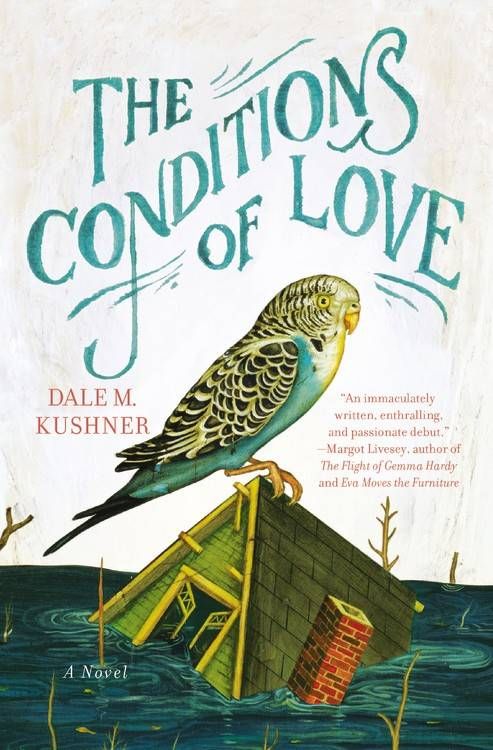 The Conditions of Love by Dale M. Kushner (Grand Central Publishing)
In 1953, ten-year-old Eunice lives in the backwaters of Wisconsin with her outrageously narcissistic mother, a manicureeste and movie star worshipper. Abandoned by her father as an infant, Eunice worries that she will become a misfit like her mother. When her mother's lover, the devoted Sam, moves in, Eunice imagines her life will finally become normal. But her hope dissolves when Sam gets kicked out, and she is again alone with her mother. A freak storm sends Eunice away from all things familiar. Rescued by the shaman-like Rose, Eunice's odyssey continues with a stay in a hermit's shack and ends with a passionate love affair with an older man. Through her capacity to redefine herself, reject bitterness and keep her heart open, she survives and flourishes. In this, she is both ordinary and heroic. At once fable and realistic story, The Conditions of Love is a book about emotional and physical survival. Through sheer force of will, Eunice saves herself from a doomed life.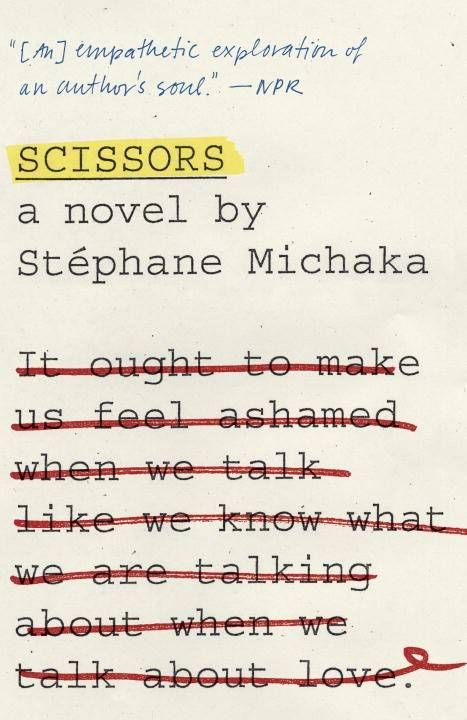 Scissors by Stephane Michaka (Anchor)
Based on the life of the famed short-story writer Raymond Carver, particularly his final, postalcoholic decade,Scissors is the story of an author whose life is fraught with personal and creative struggle. Raymond's first marriage is intense, passionate, and deeply unhealthy, but his second, to a poet, is filled with love and support. Throughout both, Raymond (and to some extent, his wives) is in an escalating conflict with his editor, Douglas. As his success and confidence grow, Raymond strives harder and harder to ensure that his stories, the most important part of his life, are published as written, but Douglas, who considers the stories as much his as their author's, is determined to publish them only in a heavily edited form. Raymond's former alcoholism and his past and present relationships always lurk in the background; his wives offer their own perspectives on both; and in the end, after Raymond's death, it is Joanne who finally confronts Douglas in a way that Raymond never could.