This content contains affiliate links. When you buy through these links, we may earn an affiliate commission.
HARDCOVER RELEASES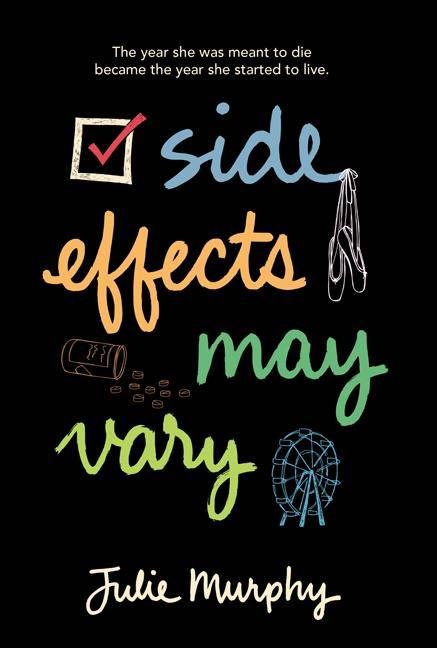 Side Effects May Vary by Julie Murphy (Balzer + Bray)
What if you'd been living your life as if you were dying-only to find out that you had your whole future ahead of you?
When sixteen-year-old Alice is diagnosed with leukemia, her prognosis is grim. To maximize the time she does have, she vows to spend her final months righting wrongs-however she sees fit. She convinces her friend Harvey, who she knows has always had feelings for her, to help her with a crazy bucket list that's as much about revenge (humiliating her ex-boyfriend and getting back at her archnemesis) as it is about hope (doing something unexpectedly kind for a stranger). But just when Alice's scores are settled, she goes into remission.
Now Alice is forced to face the consequences of all that she's said and done, as well as her true feelings for Harvey. But has she done irreparable damage to the people around her, and to the one person who matters most?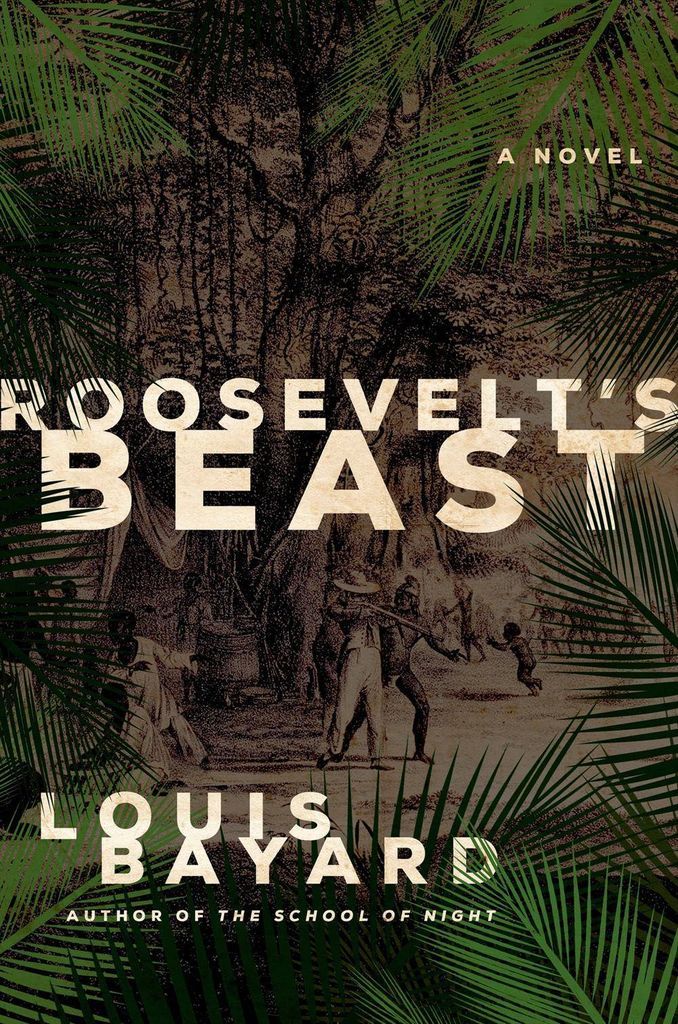 Roosevelt's Beast by Louis Bayard (Henry Holt and Co.)
1914. Brazil's Rio da Dúvida, the River of Doubt. Plagued by hunger and suffering the lingering effects of malaria, Theodore Roosevelt, his son Kermit, and the other members of the now-ravaged Roosevelt-Rondon scientific expedition are traveling deeper and deeper into the jungle. When Kermit and Teddy are kidnapped by a never-before-seen Amazonian tribe, the great hunters are asked one thing in exchange for their freedom: find and kill a beast that leaves no tracks and that no member of the tribe has ever seen. But what are the origins of this beast, and how do they escape its brutal wrath?
Roosevelt's Beast is a story of the impossible things that become possible when civilization is miles away, when the mind plays tricks on itself, and when old family secrets refuse to stay buried.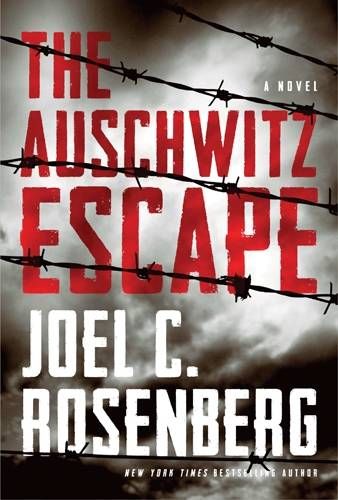 The Auschwitz Escape by Joel C. Rosenberg (Tyndale House)
A terrible darkness has fallen upon Jacob Weisz's beloved Germany. The Nazi regime, under the leadership of Adolf Hitler, has surged to power and now hold Germany by the throat. All non-Aryans-especially Jews like Jacob and his family-are treated like dogs.
When tragedy strikes during one terrible night of violence, Jacob flees and joins rebel forces working to undermine the regime. But after a raid goes horribly wrong, Jacob finds himself in a living nightmare-trapped in a crowded, stinking car on the train to the Auschwitz death camp.
As World War II rages and Hitler begins implementing his "final solution" to systematically and ruthlessly exterminate the Jewish people, Jacob must rely on his wits and a God he's not sure he believes in to somehow escape from Auschwitz and alert the world to the Nazi's atrocities before Fascism overtakes all of Europe. The fate of millions hangs in the balance.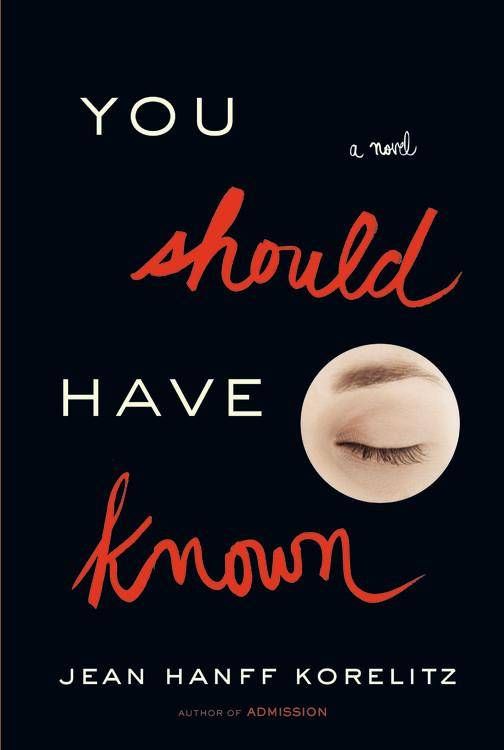 You Should Have Known by Jean Hanff Korelitz (Grand Central)
Grace Reinhart Sachs is living the only life she ever wanted for herself. Devoted to her husband, a pediatric oncologist at a major cancer hospital, their young son Henry, and the patients she sees in her therapy practice, her days are full of familiar things: she lives in the very New York apartment in which she was raised, and sends Henry to the school she herself once attended. Dismayed by the ways in which women delude themselves, Grace is also the author of a book You Should Have Known, in which she cautions women to really hear what men are trying to tell them. But weeks before the book is published a chasm opens in her own life: a violent death, a missing husband, and, in the place of a man Grace thought she knew, only an ongoing chain of terrible revelations. Left behind in the wake of a spreading and very public disaster, and horrified by the ways in which she has failed to heed her own advice, Grace must dismantle one life and create another for her child and herself.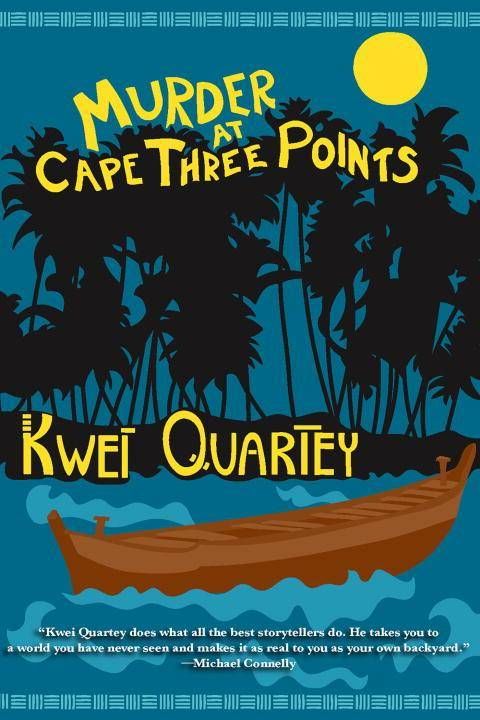 Murder at Cape Three Points by Kwei Quartey (Soho Crime)
At Cape Three Points on the beautiful Ghanaian coast, a canoe washes up at an oil rig site. The two bodies in the canoe-who turn out to be a prominent, wealthy, middle-aged married couple-have obviously been murdered; the way Mr. Smith-Aidoo has been gruesomely decapitated suggests the killer was trying to send a specific message-but what, and to whom, is a mystery. The Smith-Aidoos, pillars in their community, are mourned by everyone, but especially by their niece Sapphire, a successful pediatric surgeon in Ghana's capital, Accra. She is not happy that months have passed since the murder and the rural police have made no headway.
When the Ghanaian federal police finally agree to get involved, Detective Inspector Darko Dawson of the Accra police force is sent out to Cape Three Points to investigate. Pretty as the coast is, he is not happy to be sent away from his wife and two sons, the younger of whom is recovering from a heart operation. And the more he learns about the case, the more convoluted and dangerous it becomes. Three Points has long been inhabited by tribal villages of subsistence fishers, but real estate entrepreneurs and wealthy oil companies have been trying to bribe the tribes to move out. Dawson roots out a host of motives for murder, ranging from personal vendettas to corporate conspiracies.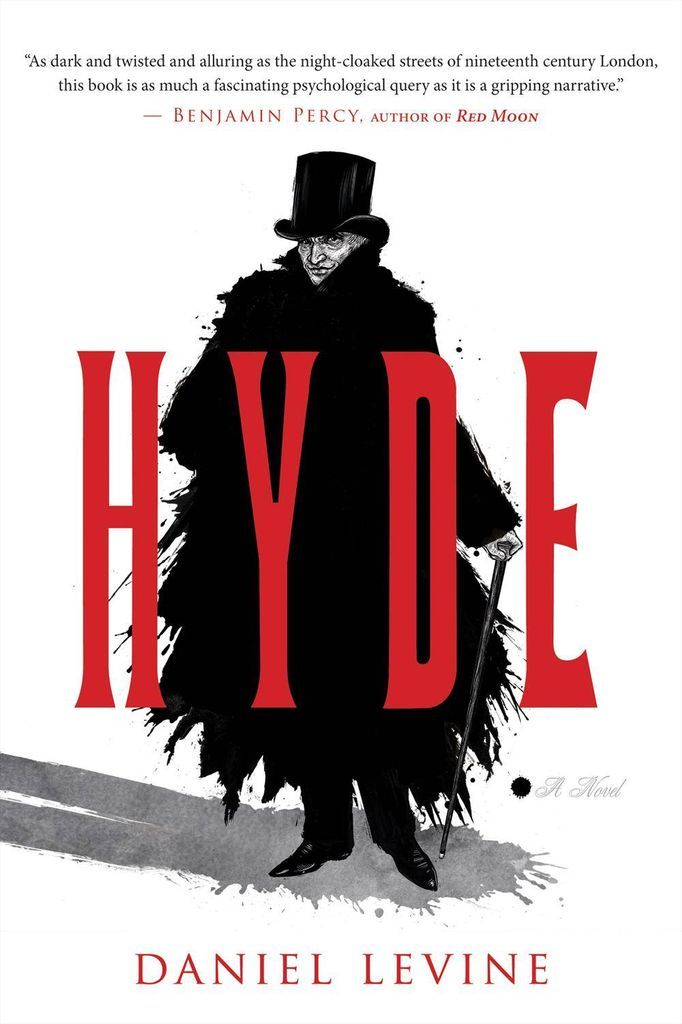 Hyde by Daniel Levine (Houghton Mifflin Harcourt)
Mr. Hyde is trapped, locked in Dr. Jekyll's surgical cabinet, counting the hours until his inevitable capture. As four days pass, he has the chance, finally, to tell his story—the story of his brief, marvelous life.
Summoned to life by strange potions, Hyde knows not when or how long he will have control of "the body." When dormant, he watches Dr. Jekyll from a remove, conscious of this other, high-class life but without influence. As the experiment continues, their mutual existence is threatened, not only by the uncertainties of untested science, but also by a mysterious stalker. Hyde is being taunted—possibly framed. Girls have gone missing; someone has been killed. Who stands, watching, from the shadows? In the blur of this shared consciousness, can Hyde ever be confident these crimes were not committed by his hand?
Decoded by Mai Jia (Farrar, Straus and Giroux)
Rong Jinzhen, an autistic math genius with a past shrouded in myth, is forced to abandon his academic pursuits when he is recruited into Unit 701. As China's greatest cryptographer, Rong discovers that the mastermind behind the maddeningly difficult Purple Code is his former teacher and best friend, who is now working for China's enemy—but this is only the first of many betrayals.
Brilliantly combining the mystery and tension of a spy thriller with the psychological nuance of an intimate character study and the magical qualities of a Chinese fable, Decoded discovers in cryptography the key to the human heart. Both a riveting mystery and a metaphysical examination of the mind of an inspired genius, it is the first novel to be published in English by one of China's greatest and most popular contemporary writers.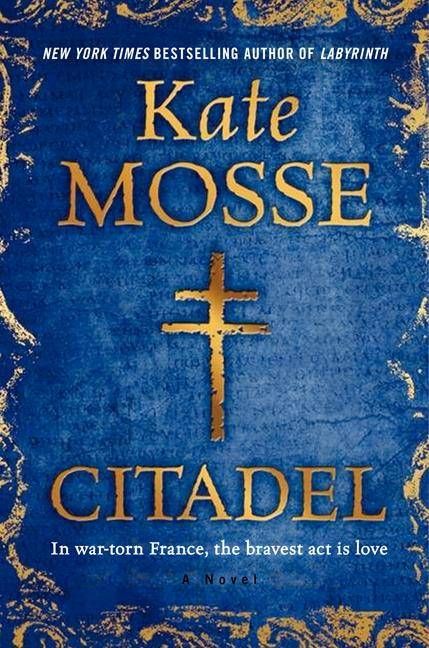 Citadel by Kate Mosse (William Morrow)
In Carcassonne, a colorful historic village nestled deep in the Pyrenees, a group of courageous and determined operatives are engaged in a lethal battle. Like their ancestors who fought to protect their land from Northern invaders seven hundred years before, these women-codenamed Citadel-fight to liberate their home from the Germans.
But smuggling refugees over the mountains into neutral territory and sabotaging their Nazi occupiers is only part of their mission. These members of the resistance must also protect an ancient secret that, if discovered by the enemy, could change the course of history.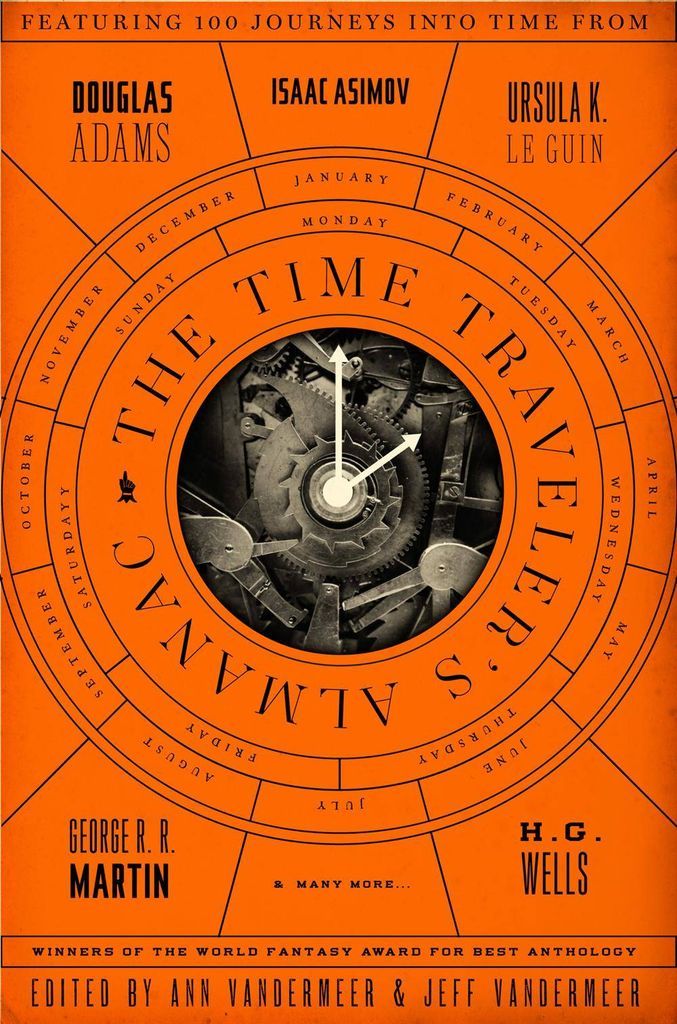 The Time Traveler's Alamanac edited by Ann VanderMeer and Jeff VanderMeer (Tor)
The Time Traveler's Almanac is the largest and most definitive collection of time travel stories ever assembled. Gathered into one volume by intrepid chrononauts and world-renowned anthologists Ann and Jeff VanderMeer, this book compiles more than a century's worth of literary travels into the past and the future that will serve to reacquaint readers with beloved classics of the time travel genre and introduce them to thrilling contemporary innovations.
This marvelous volume includes nearly seventy journeys through time from authors such as Douglas Adams, Isaac Asimov, Ray Bradbury, William Gibson, Ursula K. Le Guin, George R. R. Martin, Michael Moorcock, H. G. Wells, and Connie Willis, as well as helpful non-fiction articles original to this volume (such as Charles Yu's "Top Ten Tips For Time Travelers").
In fact, this book is like a time machine of its very own, covering millions of years of Earth's history from the age of the dinosaurs through to strange and fascinating futures, spanning the ages from the beginning of time to its very end.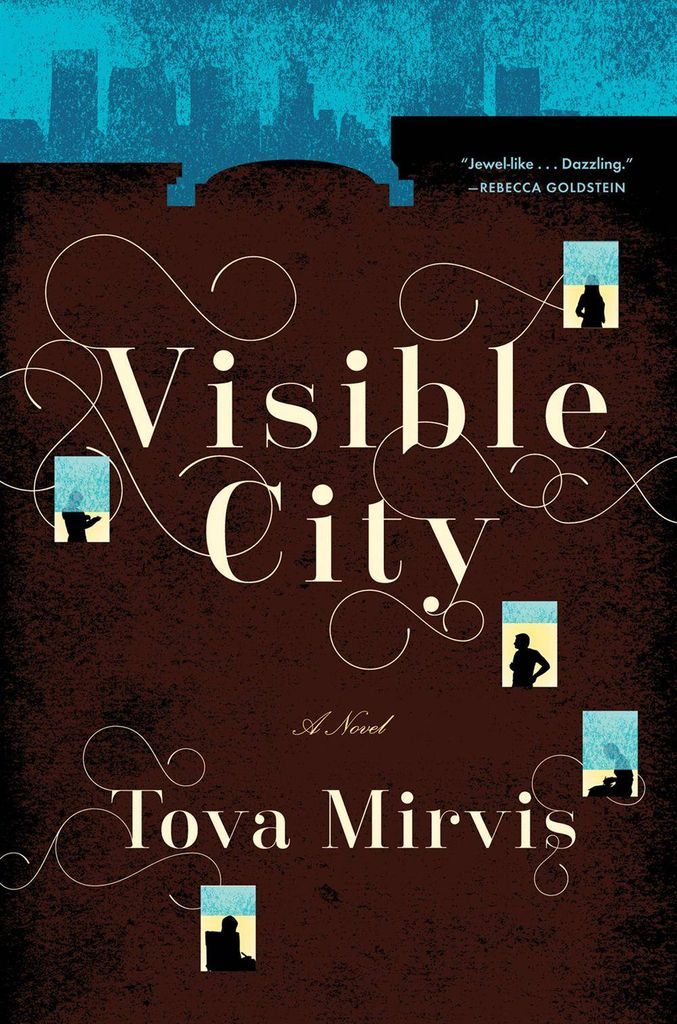 Visible City by Tova Mirvis (Houghton Mifflin Harcourt)
Nina is a harried young mother who spends her evenings spying on the older couple across the street through her son's Fisher-Price binoculars. She is drawn to their quiet contentment—reading on the couch, massaging each other's feet—so unlike her own lonely, chaotic world of nursing and soothing and simply getting by. One night, through that same window, she spies a young couple in the throes of passion. Who are these people, and what happened to her symbol of domestic bliss?
In the coming weeks, Nina encounters the older couple, Leon and Claudia, their daughter Emma and her fiancé, and many others on the streets of her Upper West Side neighborhood, eroding the safe distance of her secret vigils. Soon anonymity gives way to different—and sometimes dangerous—forms of intimacy, and Nina and her neighbors each begin to question their own paths.
PAPERBACK RELEASES
When We Wake by Karen Healy (Little, Brown Books for Young Readers)
Sixteen-year-old Tegan is just like every other girl living in 2027–she's happiest when playing the guitar, she's falling in love for the first time, and she's joining her friends to protest the wrongs of the world: environmental collapse, social discrimination, and political injustice. But on what should have been the best day of Tegan's life, she dies–and wakes up a hundred years in the future, locked in a government facility with no idea what happened.
Tegan is the first government guinea pig to be cryonically frozen and successfully revived, which makes her an instant celebrity–even though all she wants to do is try to rebuild some semblance of a normal life. But the future isn't all she hoped it would be, and when appalling secrets come to light, Tegan must make a choice: Does she keep her head down and survive, or fight for a better future?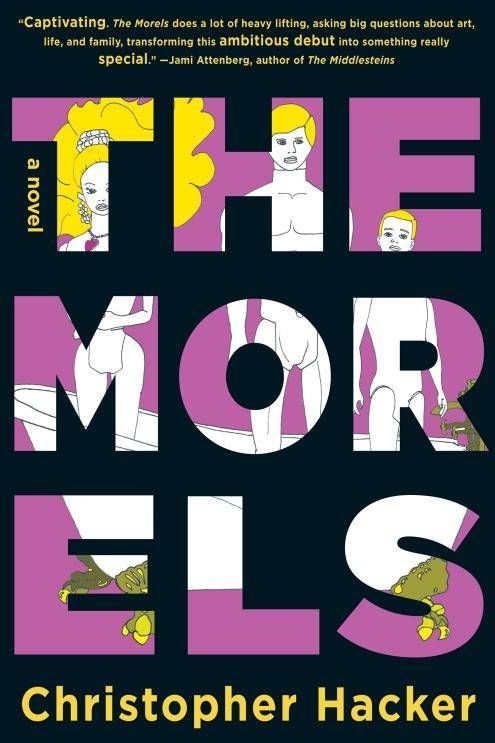 The Morels by Christopher Hacker (Soho Press)
The Morels-Arthur, Penny, and Will-are a happy family of three living in New York City. So why would Arthur choose to publish a book that brutally rips his tightly knit family unit apart at the seams? Arthur's old schoolmate Chris, who narrates the book, is fascinated with this very question as he becomes accidentally reacquainted with Arthur. A single, aspiring filmmaker who works in a movie theater, Chris envies everything Arthur has, from his beautiful wife to his charming son to his seemingly effortless creativity. But things are not always what they seem.

The Morels takes a unique look at the power of art-literature, music and film in particular-and challenges us as readers to think about some fascinating questions to which there are no easy answers. Where is the line between art and obscenity, between truth and fiction, between revolutionary thinking and brainless shock value, between craftsmanship and commerce? Is it possible to escape the past? Can you save your family by destroying it?
The Peculiars by Maureen Doyle McQuerry (Amulet Paperbacks)
On her 18th birthday, Lena Mattacascar decides to search for her father, who disappeared into the northern wilderness of Scree when Lena was young. Scree is inhabited by Peculiars, people whose unusual characteristics make them unacceptable to modern society. Lena wonders if her father is the source of her own extraordinary characteristics and if she, too, is Peculiar. On the train north, she meets Jimson Quiggley, a young librarian who is traveling to a town on the edge of Scree to work in the home and library of the inventor Mr. Beasley. The train is soon boarded by a handsome young marshal, Thomas Saltre, who learns who Lena's father is and convinces her to spy on Mr. Beasley and the strange folk who disappear into his home, called Zephyr House. Eventually, though, Lena must venture into the wilds of Scree and confront her deepest fears.
The Rich and the Dead by Liv Spector (William Morrow Paperbacks)
On New Year's Day 2014, twelve powerful, wealthy people were found dead-shot in a lavish Star Island estate. Today, in 2018, the murderer remains at large. As a detective and lead investigator on the case of the century, Lila Day was consumed by her hunt for the Star Island killer. But that was before she was pushed out from the force, and her life unraveled.
Years later, down on her luck and no longer a police officer, Lila is approached by mysterious billionaire Teddy Hawkins. He has a job for her, he says-solving the Star Island murders. Lila laughs. After all, how do you solve a crime where all the leads have long grown cold? The answer, Teddy tells her, is to be there before it happened. He's going to send her back in time. With nothing left to lose, Lila travels back to 2013, determined to stop the Star Island Killer once and for all. There's one catch: she must gather the evidence to bring the murderer to justice in her own time, without trying to save anyone. Easy enough, until she starts to care for the people who are destined to die. Now Lila must be willing to say goodbye, or risk setting events in motion that could change the future forever.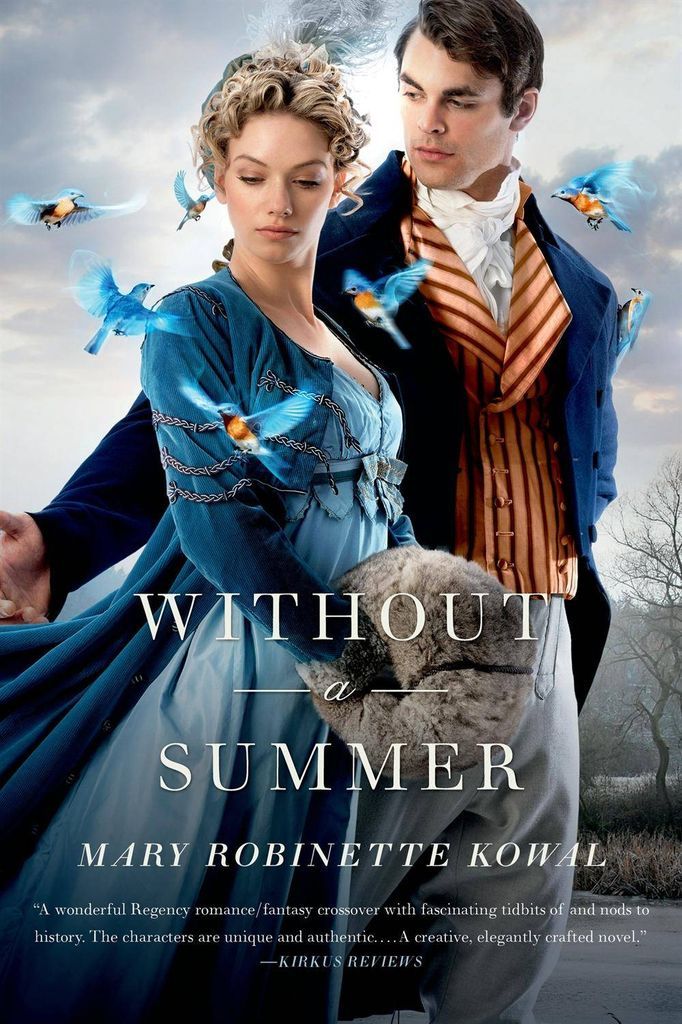 Without a Summer by Mary Robinette Kowal (Tor)
Jane and Vincent go to Long Parkmeade to spend time with Jane's family, but quickly turn restless. The year is unseasonably cold. No one wants to be outside and Mr. Ellsworth is concerned by the harvest, since a bad one may imperil Melody's dowry. And Melody has concerns of her own, given the inadequate selection of eligible bachelors. When Jane and Vincent receive a commission from a prominent family in London, they decide to take it, and take Melody with them. They hope the change of scenery will do her good and her marriage prospects—and mood—will be brighter in London.
Once there, talk is of nothing but the crop failures caused by the cold and increased unemployment of the coldmongers, which have provoked riots in several cities to the north. With each passing day, it's more difficult to avoid getting embroiled in the intrigue, none of which really helps Melody's chances for romance. It's not long before Jane and Vincent realize that in addition to getting Melody to the church on time, they must take on one small task: solving a crisis of international proportions.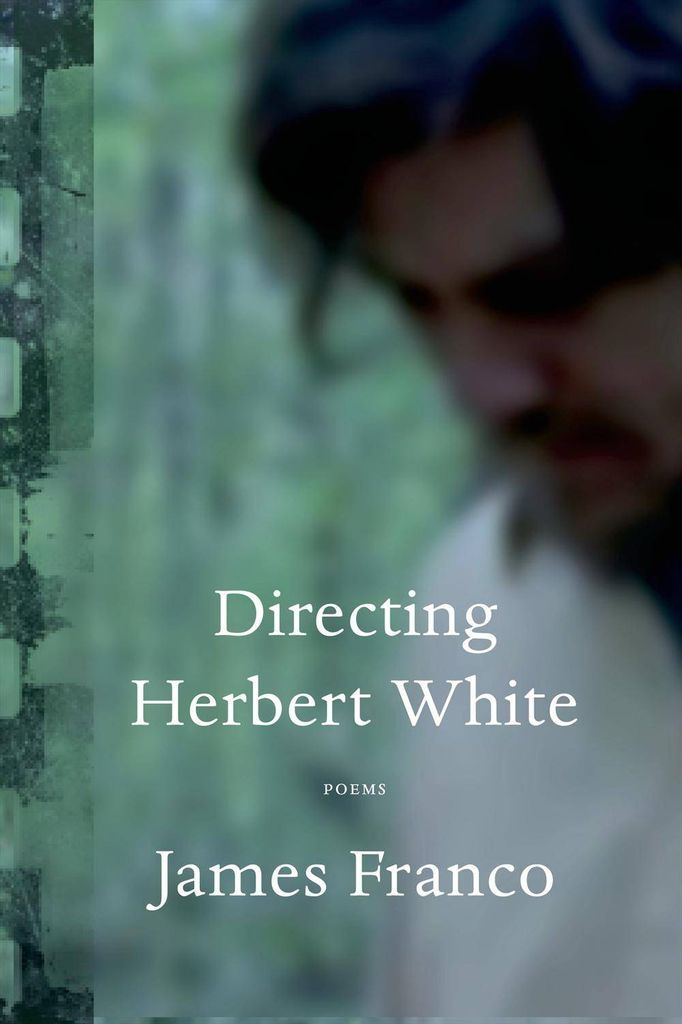 Directing Herbert White: Poems by James Franco (Graywolf Press)
he debut poetry collection by actor, director, and writer James Franco.
I'm a nocturnal creature,
And I'm here to cheat time.
You can see time and exhaustion
Taking pay from my face—
In fifty years
My sleep will be death,
I'll go like the rest,
But I'll have played
All the games and all the roles.
—from "Nocturnal"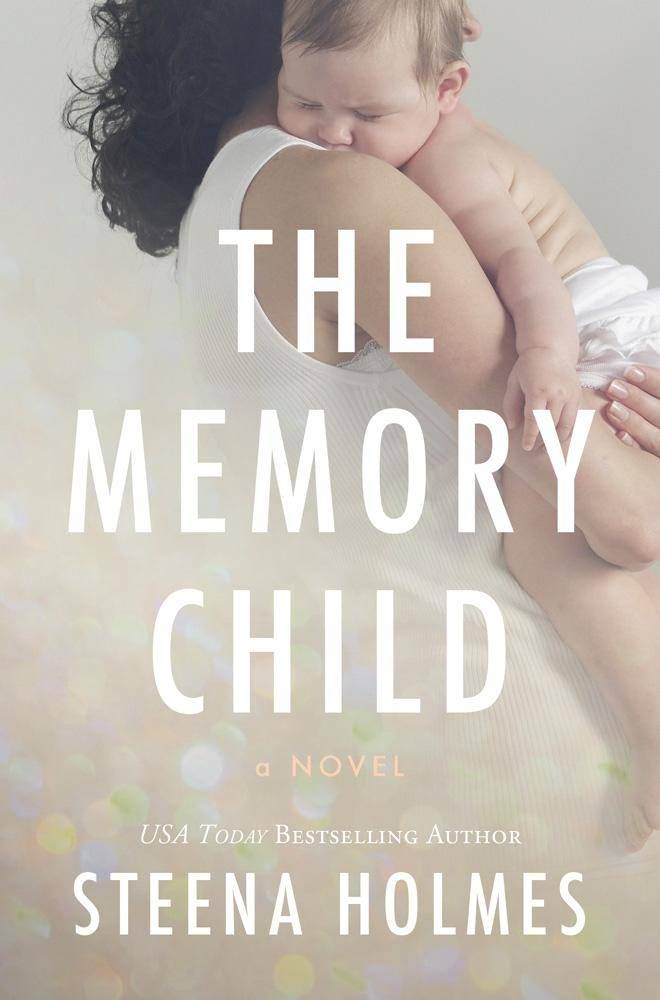 The Memory Child by Steena Holmes (Lake Union Publishing)
When Brian finds out that his wife, Diane, is pregnant, he is elated. He's been patiently waiting for twelve years to become a father. But Diane has always been nervous about having children because of her family's dark past. The timing of the pregnancy also isn't ideal-Diane has just been promoted, and Brian is being called away to open a new London office for his company.
Fast-forward one year: being a mother has brought Diane a sense of joy that she'd never imagined and she's head over heels for her new baby, Grace. But things are far from perfect: Brian has still not returned from London, and Diane fears leaving the baby for even a moment. As unsettling changes in those around Diane began to emerge, it becomes clear that all is not as it seems.
________________________
Sign up for our newsletter to have the best of Book Riot delivered straight to your inbox every week. No spam. We promise.
To keep up with Book Riot on a daily basis, follow us on Twitter, like us on Facebook, and subscribe to the Book Riot podcast in iTunes or via RSS. So much bookish goodness–all day, every day.