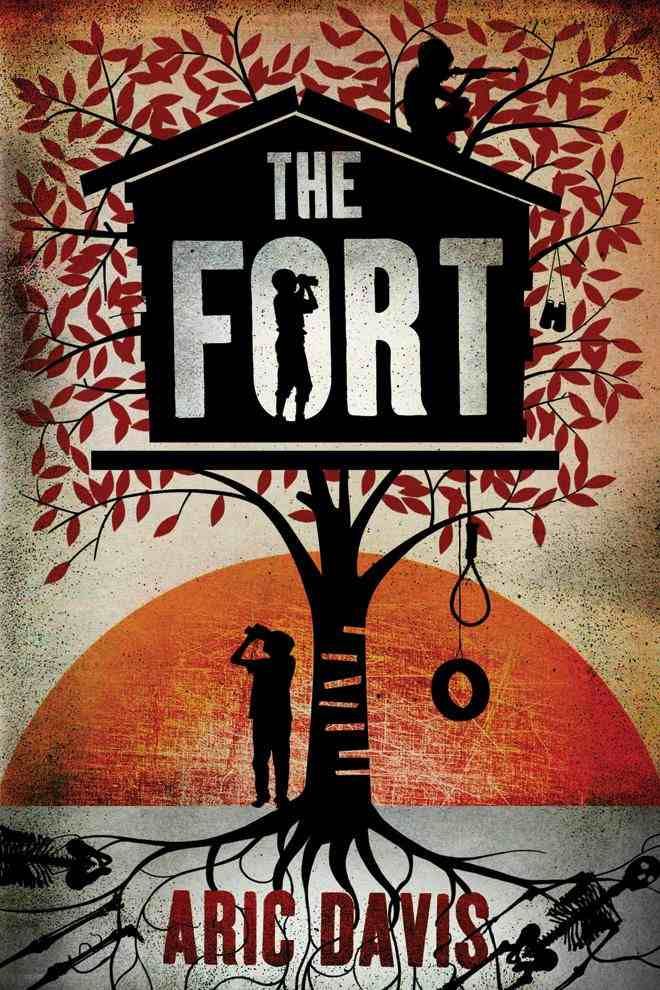 HARDBACK RELEASES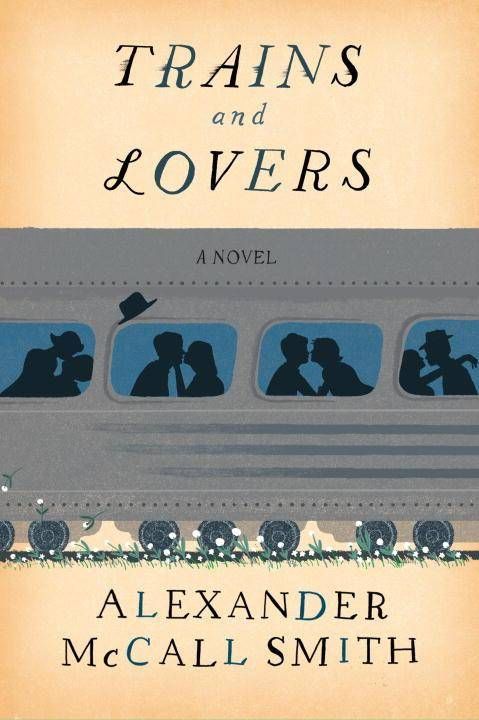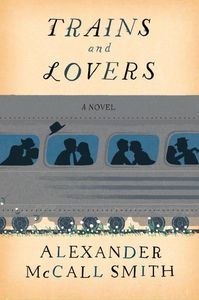 Trains and Lovers by Alexander McCall Smith (Pantheon)
The rocking motion of the train as it speeds along, the sound of its wheels on the rails…There's something special about this form of travel that makes for easy conversation, which is just what happens to the four strangers who meet in Trains and Lovers. As they journey by rail from Edinburgh to London, the four travelers pass the time by sharing tales of trains that have changed their lives. A young, keen-eyed Scotsman recounts how he turned a friendship with a female coworker into a romance by spotting an anachronistic train in an eighteenth-century painting. An Australian woman shares how her parents fell in love and spent their life together running a railroad siding in the remote Australian Outback. A middle-aged American patron of the arts sees two young men saying goodbye in a train station and recalls his own youthful crush on another man. And a young Englishman describes how exiting his train at the wrong station allowed him to meet an intriguing woman whom he impulsively invited to dinner-and into his life.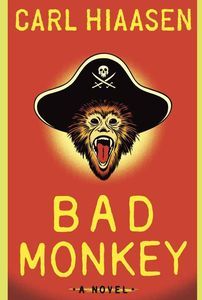 Bad Monkey by Carl Hiassen (Knopf)
Andrew Yancy-late of the Miami Police and soon-to-be-late of the Monroe County sheriff's office-has a human arm in his freezer. There's a logical (Hiaasenian) explanation for that, but not for how and why it parted from its shadowy owner. Yancy thinks the boating-accident/shark-luncheon explanation is full of holes, and if he can prove murder, the sheriff might rescue him from his grisly Health Inspector gig (it's not called the roach patrol for nothing). But first-this being Hiaasen country-Yancy must negotiate an obstacle course of wildly unpredictable events with a crew of even more wildly unpredictable characters, including his just-ex lover, a hot-blooded fugitive from Kansas; the twitchy widow of the frozen arm; two avariciously optimistic real-estate speculators; the Bahamian voodoo witch known as the Dragon Queen, whose suitors are blinded unto death by her peculiar charms; Yancy's new true love, a kinky coroner; and the eponymous bad monkey, who with hilarious aplomb earns his place among Carl Hiaasen's greatest characters.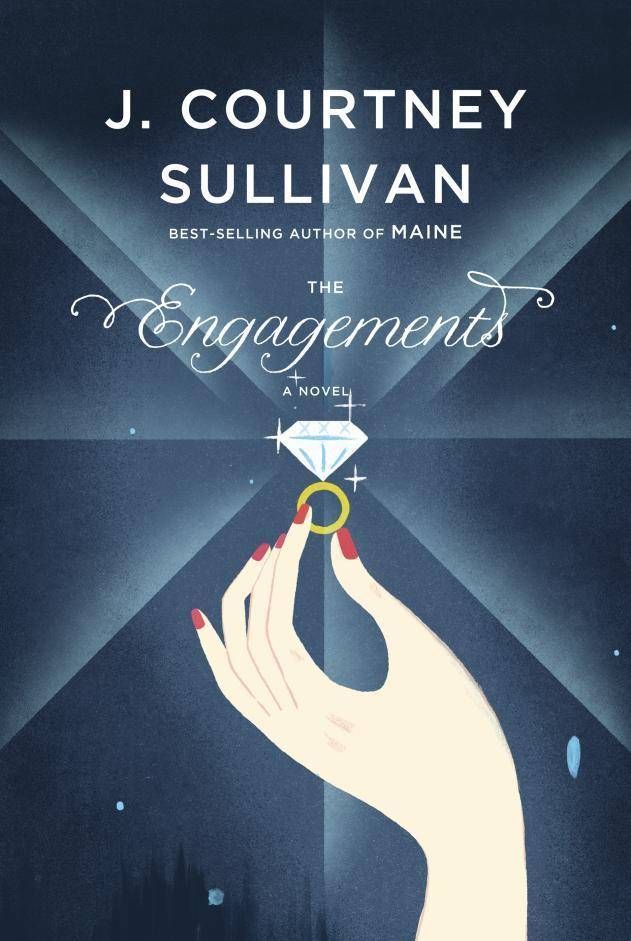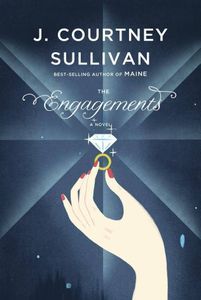 The Engagements by J. Courtney Sullivan (Knopf)
Evelyn has been married to her husband for forty years-forty years since he slipped off her first wedding ring and put his own in its place. Delphine has seen both sides of love-the ecstatic, glorious highs of seduction, and the bitter, spiteful fury that descends when it's over. James, a paramedic who works the night shift, knows his wife's family thinks she could have done better; while Kate, partnered with Dan for a decade, has seen every kind of wedding-beach weddings, backyard weddings, castle weddings-and has vowed never, ever, to have one of her own.
As these lives and marriages unfold in surprising ways, we meet Frances Gerety, a young advertising copywriter in 1947. Frances is working on the De Beers campaign and she needs a signature line, so, one night before bed, she scribbles a phrase on a scrap of paper: "A Diamond Is Forever." And that line changes everything.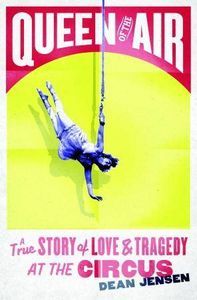 Queen of the Air: by Dean N. Jensen (Crown)
Like today's Beyonce, Madonna, and Cher, she was known to her vast public by just one name, Leitzel. There may have been some regions on earth where her name was not a household expression, but if so, they were likely on polar ice caps or in the darkest, deepest jungles. Leitzel was born into Dickensian circumstances, and became a princess and then a queen. She was not much bigger than a good size fairy, just four-foot-ten and less than 100 pounds. In the first part of the 20th century, she presided over a sawdust fiefdom of never-ending magic. She was the biggest star ever of the biggest circus ever, the Ringling Bros. and Barnum & Bailey Circus, The Greatest Show on Earth. In her life, Leitzel had many suitors (and three husbands), but only one man ever fully captured her heart. He was the handsome Alfredo Codona, the greatest trapeze flyer that had ever lived, the only one in his time who, night after night, executed the deadliest of all big-top feats, The Triple-three somersaults in midair while traveling at 60 m.p.h.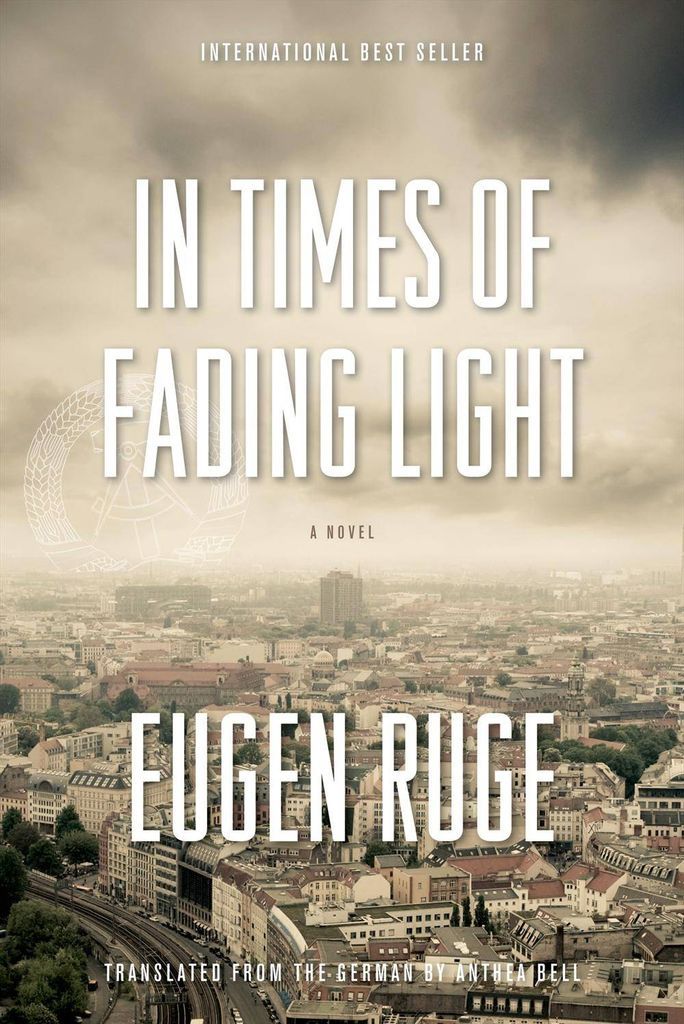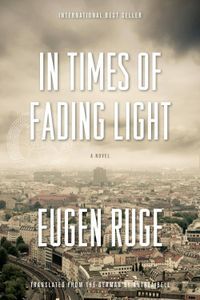 In Times of Fading Light by Eugen Ruge (Graywolf Press)
In Times of Fading Light begins in September 2001 as Alexander Umnitzer, who has just been diagnosed with terminal cancer, leaves behind his ailing father to fly to Mexico, where his grandparents lived as exiles in the 1940s.
The novel then takes us both forward and back in time, creating a panoramic view of the family's history: from Alexander's grandparents' return to the GDR to build the socialist state, to his father's decade spent in a gulag for criticizing the Soviet regime, to his son's desire to leave the political struggles of the twentieth century in the past.
With wisdom, humor, and great empathy, Eugen Ruge draws on his own family history as he masterfully brings to life the tragic intertwining of politics, love, and family under the East German regime.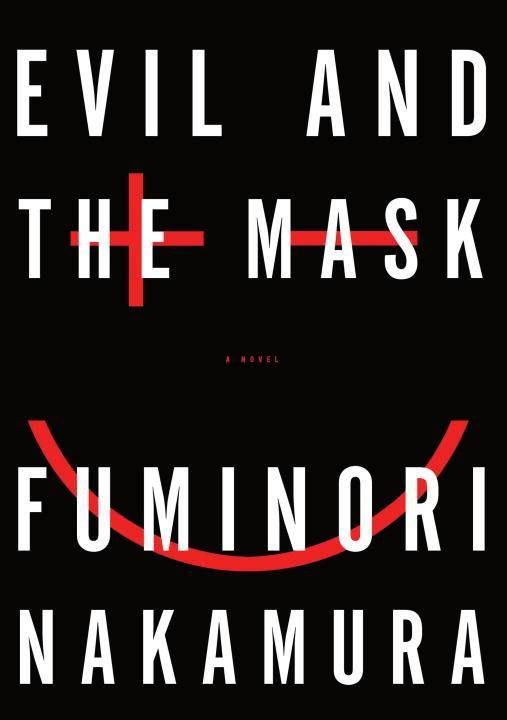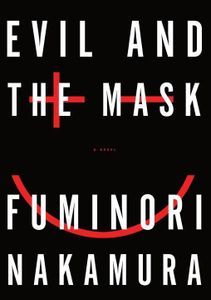 Evil and the Mask by Fuminori Nakamura (Soho Crime)
When Fumihiro Kuki is eleven years old, his elderly, enigmatic father calls him into his study for a meeting. "I created you to be a cancer on the world," his father tells him. It is a tradition in their wealthy family: a patriarch, when reaching the end of his life, will beget one last child to dedicate to causing misery in a world that cannot be controlled or saved. From this point on, Fumihiro will be specially educated to learn to create as much destruction and unhappiness in the world around him as a single person can. Between his education in hedonism and his family's resources, Fumihiro's life is one without repercussions. Every door is open to him, for he need obey no laws and may live out any fantasy he might have, no matter how many people are hurt in the process. But as his education progresses, Fumihiro begins to question his father's mandate, and starts to resist.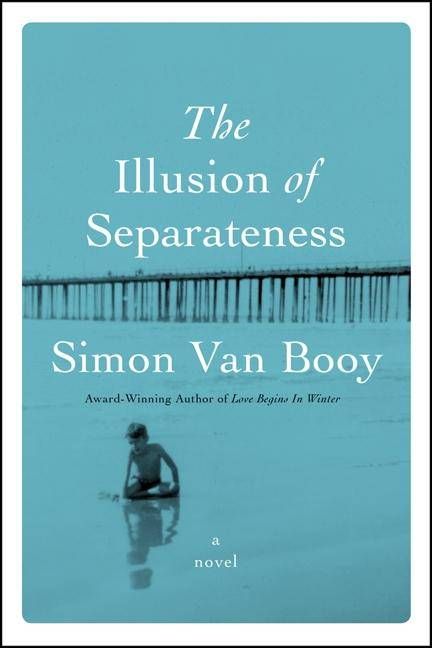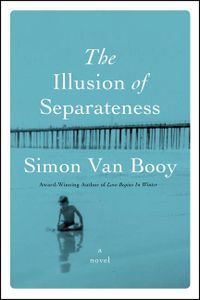 The Illusion of Separateness by Simon Van Booy (Harper)
Whether they are pursued by Nazi soldiers, old age, shame, deformity, disease, or regret, the varied characters of Simon Van Booy's utterly compelling novel The Illusion of Separateness discover in their darkest moments of fear and isolation that they are not alone, that they were never alone, that every human being is a link in an unseen chain.
This gripping, emotional story intertwines the stories of several compelling characters: a deformed German infantryman; a lonely British film director; a young, blind museum curator; Jewish-American newlyweds separated by war; a lost child on the brink of starvation; and a caretaker at a retirement home for actors in Santa Monica. The same world moves beneath each of them, and one by one, through seemingly random acts of selflessness, they discover the vital parts they have played in each other's lives, a realization that shatters the illusion of their separateness.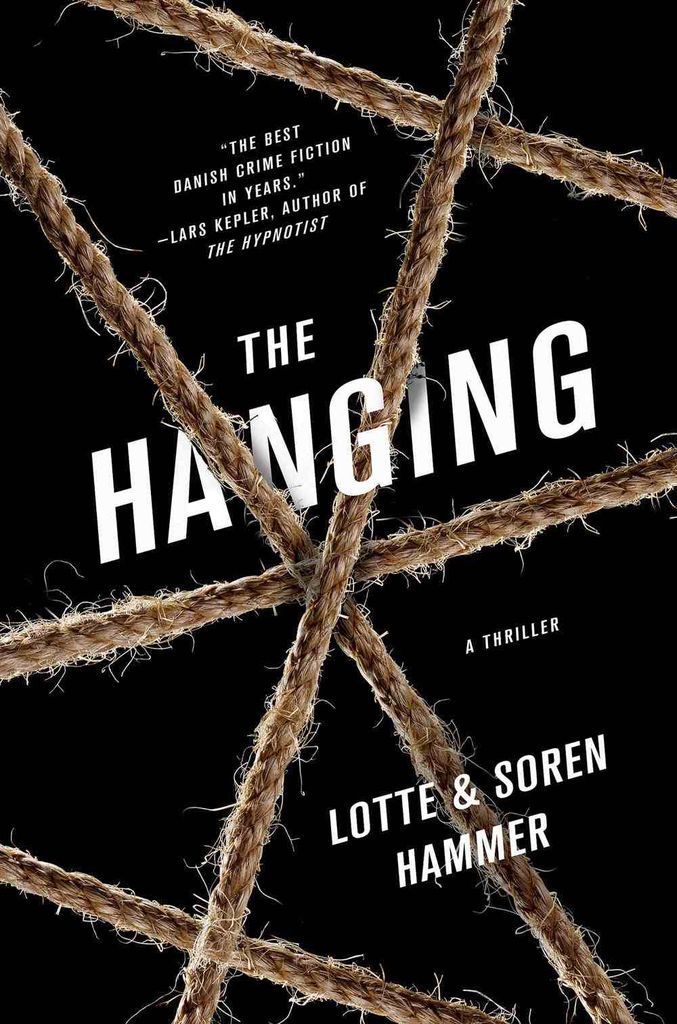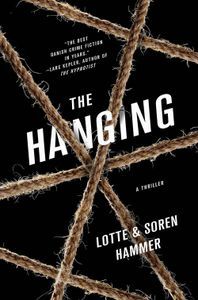 The Hanging by Lotte Hammer and Soren Hammer (Minotaur Books)
One morning before school, two children find the naked bodies of five men hanging from the gym ceiling. The case leads detective Konrad Simonsen and his murder squad to the school janitor, who may know more about the killings than he is telling. Soon, Simonsen realizes that each of the five murdered men had a dark and terrible secret in common. And when Simonsen's own daughter is targeted, he must race to find the culprit before his whole world is destroyed.
Published in twenty countries around the world, with more than 150,000 copies sold in Denmark alone, this book introduces a brother and sister duo who have taken the thriller world by storm. Fast-paced, suspenseful, and brilliantly written, The Hanging is a stunning crime novel from Lotte and Soren Hammer, two Danish authors whose international fame is exploding.
PAPERBACK RELEASES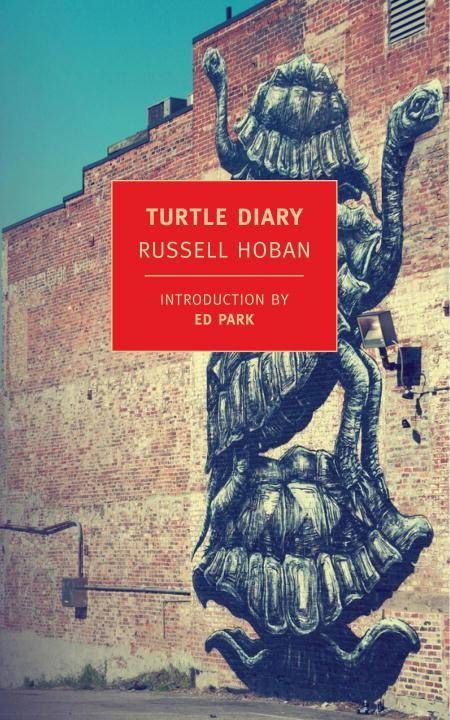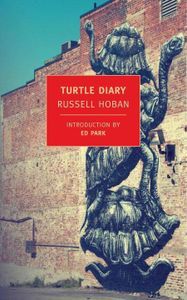 Turtle Diary by Russell Hoban (NYRB Classics)
Life in a city can be atomizing, isolating. And it certainly is for William G. and Neaera H., the strangers at the center of Russell Hoban's surprisingly heartwarming novel Turtle Diary. William, a clerk at a used-book store, lives in a rooming house after a divorce that has left him without home or family. Neaera is a successful writer of children's books, who, in her own estimation, "looks like the sort of spinster who doesn't keep cats and is not a vegetarian. Looks…like a man's woman who hasn't got a man." Entirely unknown to each other, they are both drawn to the turtle tank at the London zoo with "minds full of turtle thoughts," wondering how the turtles might be freed. And then comes the day when Neaera walks into William's bookstore, and together they form an unlikely partnership to make what seemed a crazy dream become a reality.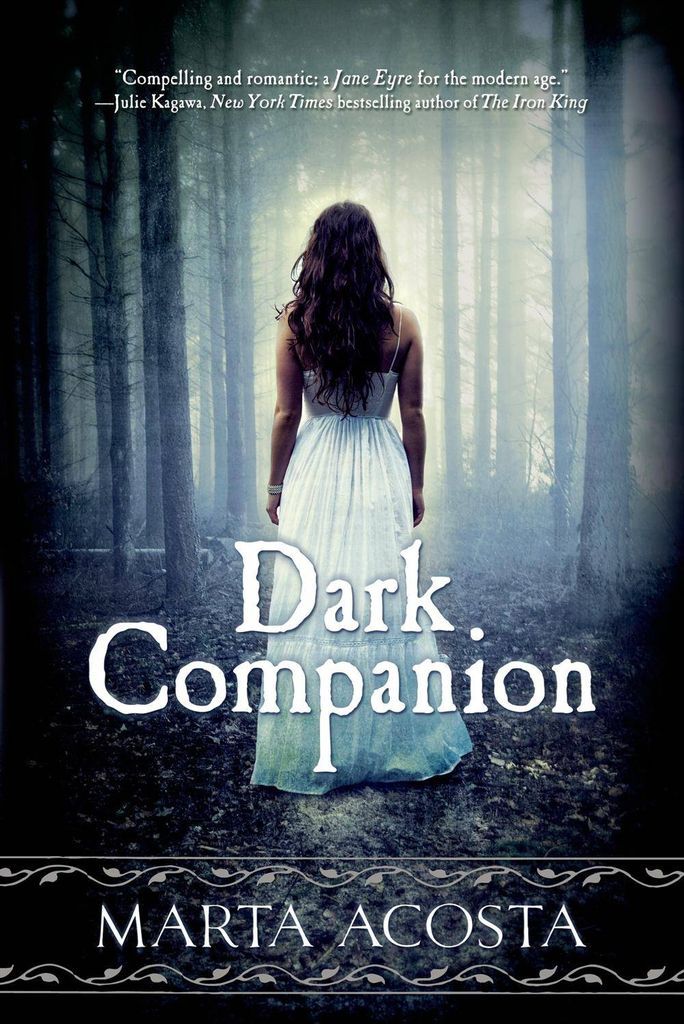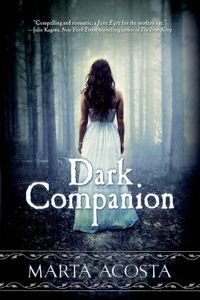 Dark Companion by Marta Acosta (Tor Teen)
Orphaned at the age of six, Jane Williams has grown up in a series of foster homes, learning to survive in the shadows of life. Through hard work and determination, she manages to win a scholarship to the exclusive Birch Grove Academy. There, for the first time, Jane finds herself accepted by a group of friends. She even starts tutoring the headmistress's gorgeous son, Lucien. Things seem too good to be true. They are.
The more she learns about Birch Grove's recent past, the more Jane comes to suspect that there is something sinister going on. Why did the wife of a popular teacher kill herself? What happened to the previous scholarship student, whose place Jane took? Why does Lucien's brother, Jack, seem to dislike her so much? As Jane begins to piece together the answers to these puzzles, she must find out why she was brought to Birch Grove-and what she would risk to stay there….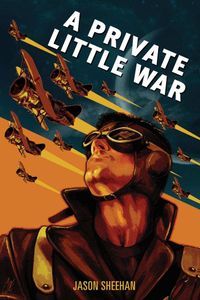 A Private Little War by Jason Sheehan (47North)
The pilots of Flyboy, Inc., landed on the alien planet of Iaxo with a mission: In one year, quash an insurrection; exploit the ancient enmities of an indigenous, tribal society; and kill the hell out of one group of natives to facilitate negotiations with the surviving group – all over 110 million acres of mixed terrain. At first, the double-hush, back-burner project went well. With a ten-century technological lead on the locals, the logistical support of a powerful private military company, and aid from other outfits on the ground, it was supposed to be an easy-in, easy-out mission that would make the pilots of Flyboy, Inc., very, very rich. But the natives of Iaxo had another plan – and what was once a strategic slam-dunk has become a quagmire, leaving the pilots of Flyboy, Inc., on an embattled distant planet, waiting for support and a ride home that may never come- This dark debut novel tells the tale of a secret war – and the struggle to stay sane in a world that makes no sense. A Catch-22 for a new generation, A Private Little War is sure to become a science fiction classic.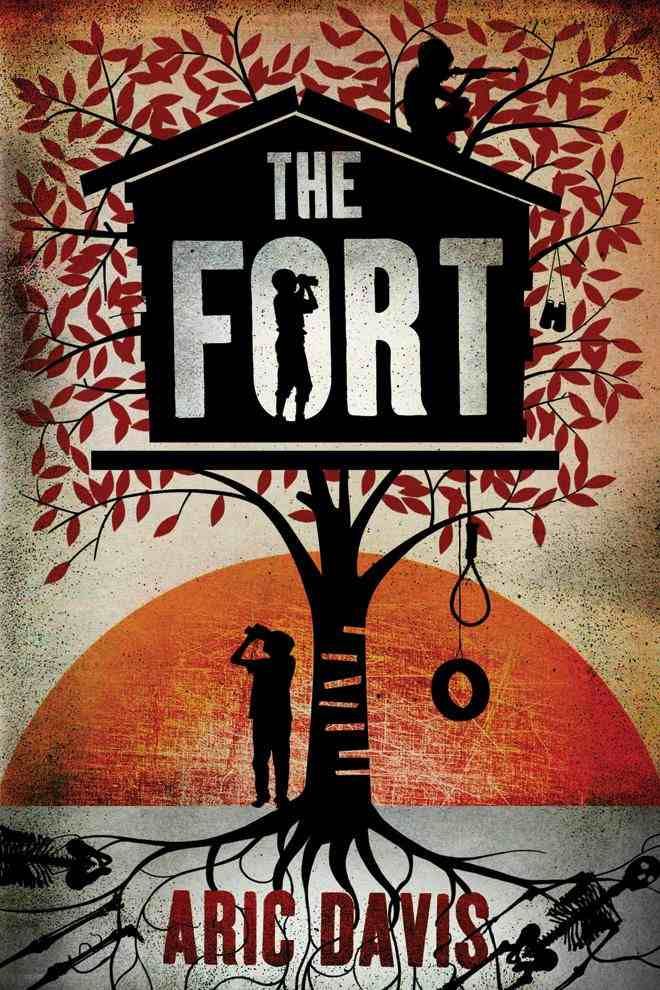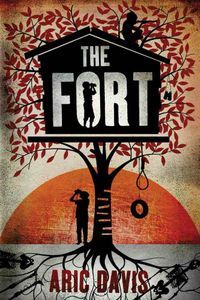 The Fort by Aric Davis (Thomas & Mercer)
When a serial killer abducts a suburban neighborhood girl, three boys shed their adolescence and catapult themselves into a desperate search for the missing teen—and their independence.
With the boys' new fort finally finished, everything that summer was going great. And then the killer showed up. During the summer of 1987, from their tree house fort in the woods, neighborhood boys Tim, Scott, and Luke spot a man holding a gun to missing sixteen-year-old Molly Peterson back. The problem is, nobody believes their story, not even the police. As search efforts to find Molly dwindle, the boys know that she, and the man with the gun, are nearby – and that they must now find and save Molly themselves. A growing sense of honor and urgency forces the boys to take action – to find Molly, to protect themselves, and to stand guard for the last long days of summer.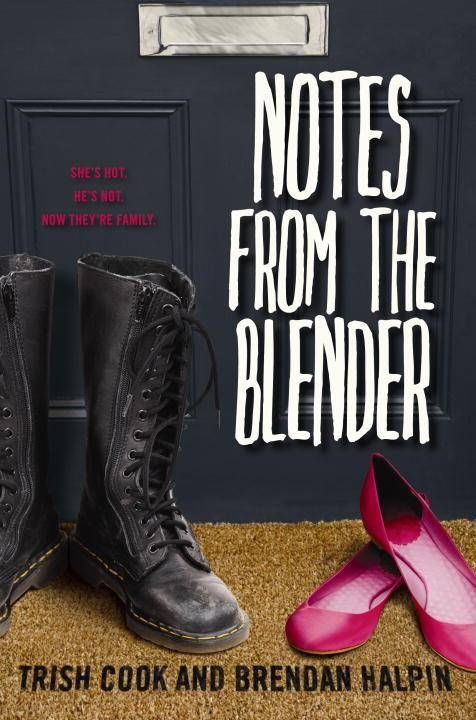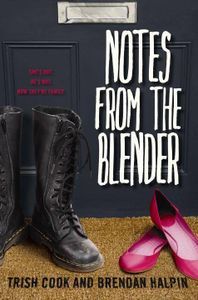 Notes from the Blender by Trish Cook and Brendan Halpin (Egmont USA)
Declan loves death metal-particularly from Finland. And video games-violent ones. And internet porn-any kind, really. He goes to school with Neilly Foster and spends most of his classroom time wondering what it might be like to know her, to talk to her, maybe even to graze against her sweater in the hallway. Neilly is an accomplished gymnast, naturally beautiful, and a constant presence at all the best parties (to which Declan is never invited). She's the queen of cool, the princess of poker face, and her rule is uncontested-or it was until today, when she's dumped by her boyfriend, betrayed by her former BFF Lulu, and then informed she's getting a new brother-of the freaky fellow classmate variety. Declan's dad is marrying Neilly's mom. Soon. Which means they'll be moving in together.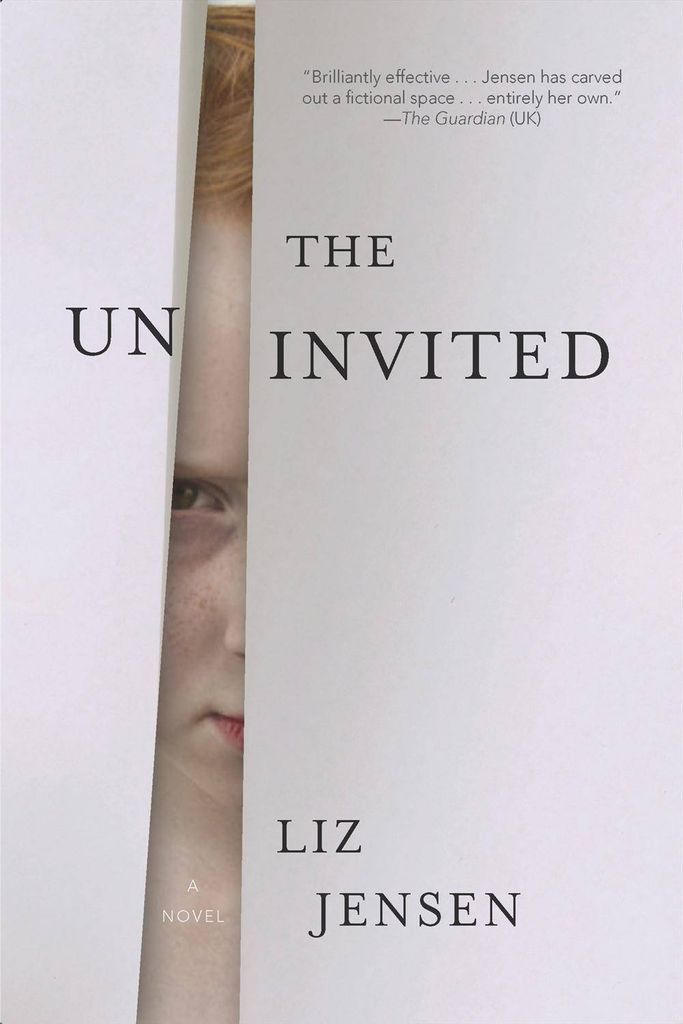 The Uninvited by Liz Jensen (Bloomsbury USA)
A seven-year-old girl puts a nail gun to her grandmother's neck and fires. An isolated incident, say the experts. The experts are wrong. Across the world, children are killing their families. Is violence contagious? As chilling murders by children grip the country, anthropologist Hesketh Lock has his own mystery to solve: a bizarre scandal in the Taiwan timber industry.
Hesketh has never been good at relationships: Asperger's Syndrome has seen to that. But he does have a talent for spotting behavioral patterns and an outsider's fascination with group dynamics. Nothing obvious connects Hesketh's Asian case with the atrocities back home. Or with the increasingly odd behavior of his beloved stepson, Freddy. But when Hesketh's Taiwan contact dies shockingly and more acts of sabotage and child violence sweep the globe, he is forced to acknowledge possibilities that defy the rational principles on which he has staked his life, his career, and, most devastatingly of all, his role as a father.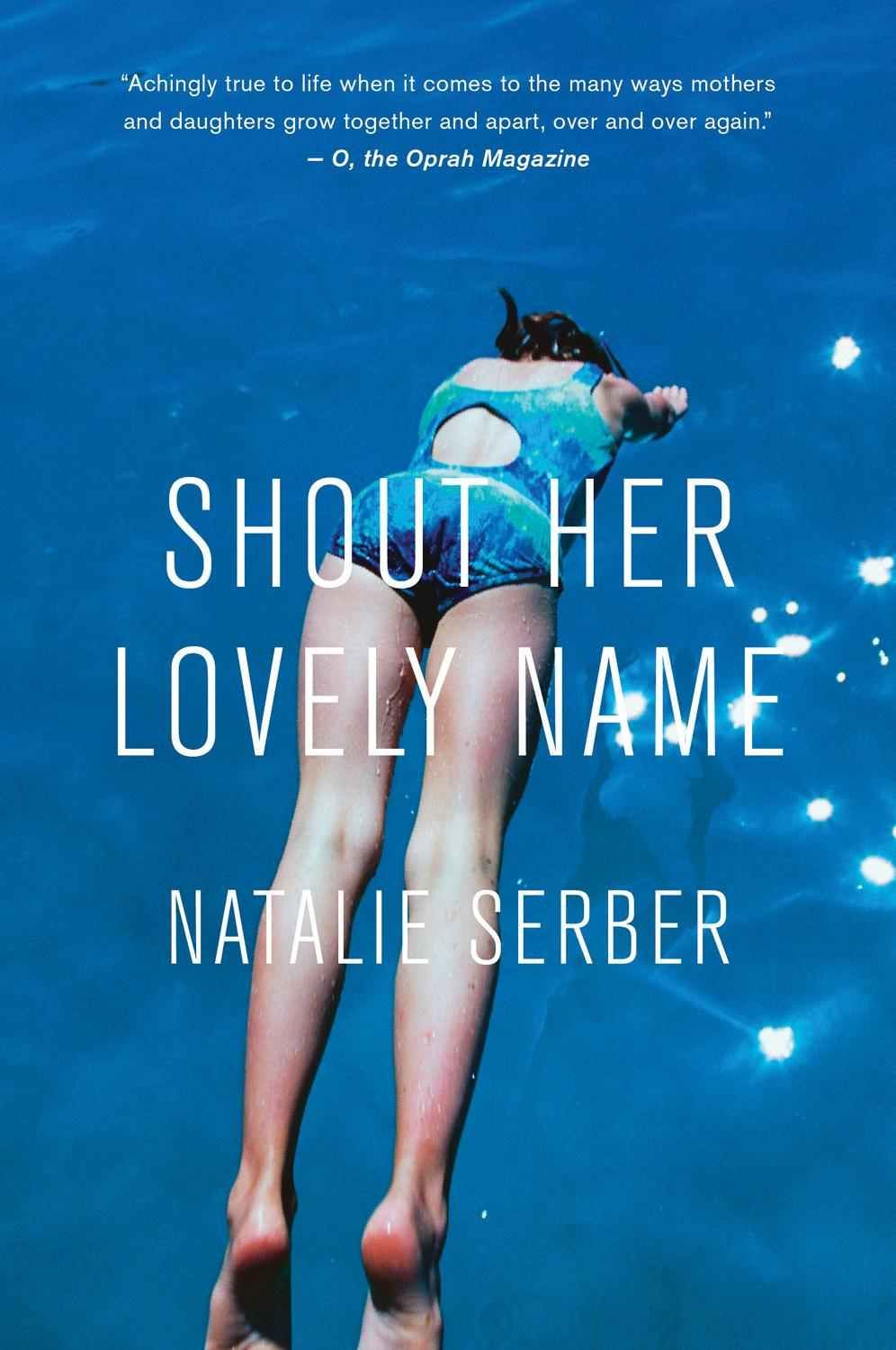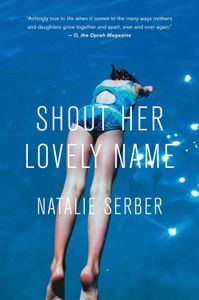 Shout Her Lovely Name by Natalie Serber (Mariner Books)
Mothers and daughters ride a familial tide of joy, pride, regret, guilt, and love in these acclaimed stories of flawed, resilient women. Wheat bread and plain yogurt become weapons in a battle between a teenage daughter and her mother. An aimless college student, married to her much older professor, sneaks cigarettes while caring for their newborn son. On the eve of her husband's fiftieth birthday, a pilfered fifth of rum, rogue teenagers, and an unexpected tattoo has a woman questioning her place in her children's lives. And we follow through two decades the family created when capricious, magnetic Ruby, an ambitious college student, becomes a single mother to cautious daughter Nora in 1970s California. Shout Her Lovely Name is a "funny, bittersweet" (Vanity Fair) book that announces the arrival of a stunning new writer.
___________________________
Sign up for our newsletter to have the best of Book Riot delivered straight to your inbox every two weeks. No spam. We promise.
To keep up with Book Riot on a daily basis, follow us on Twitter, like us on Facebook, , and subscribe to the Book Riot podcast in iTunes or via RSS. So much bookish goodness–all day, every day.