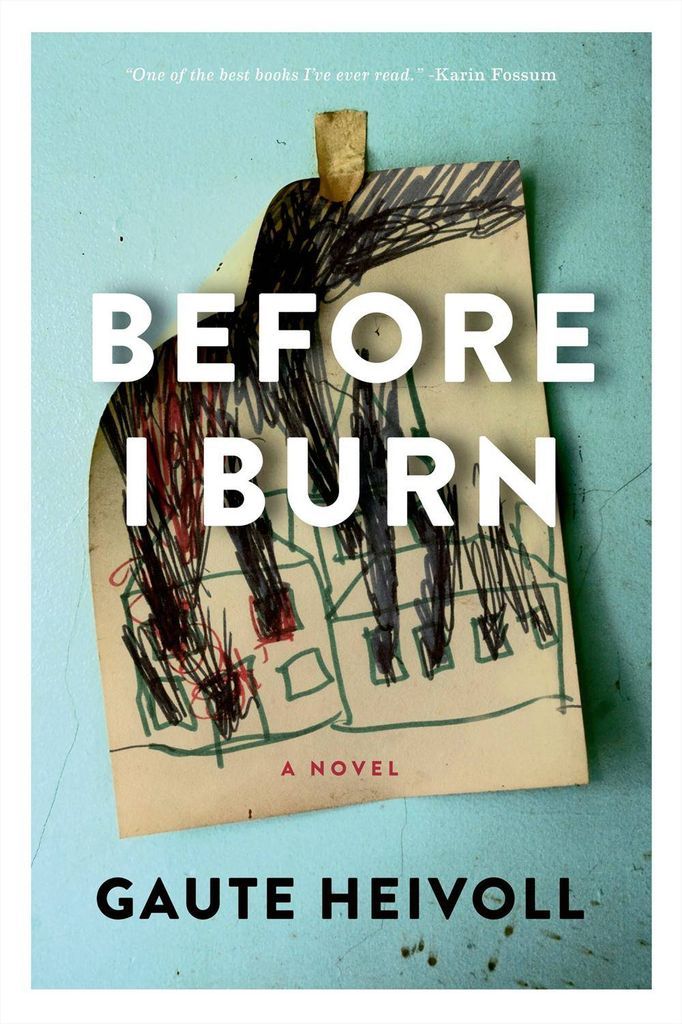 HARDCOVER RELEASES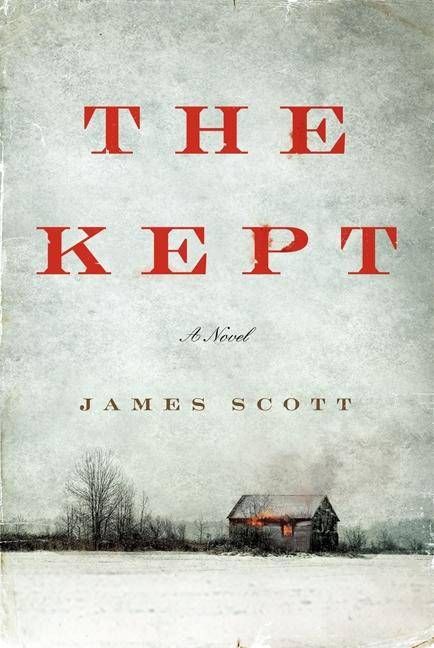 The Kept by James Scott (Harper)
In the winter of 1897, a trio of killers descends upon an isolated farm in upstate New York. Midwife Elspeth Howell returns home to the carnage: her husband, and four of her children, murdered. Before she can discover her remaining son Caleb, alive and hiding in the kitchen pantry, another shot rings out over the snow-covered valley.
Twelve-year-old Caleb must tend to his mother until she recovers enough for them to take to the frozen wilderness in search of the men responsible. They are led to a rough-hewn lake town, defined by the violence both of its landscape and its inhabitants. There Caleb is forced into a brutal adulthood and slowly begins to discover truths about his mother he never expected, uncovering dark secrets connected to the deaths of his siblings and his religious father, to whom he had always felt an alarming distance. And Elspeth must confront the terrible urges and unceasing temptations that have haunted her since being expelled from her childhood home, and grow into the maternal figure that Caleb needs in order to survive.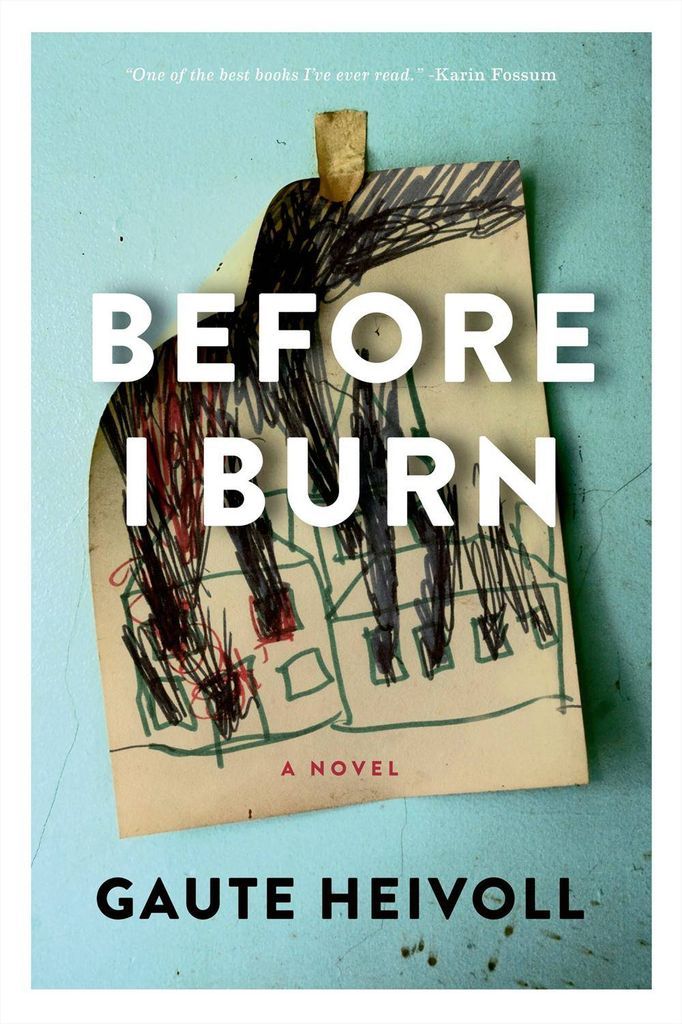 Before I Burn by Gaute Heivoll (Graywolf Press)
In 1970s Norway, an arsonist targets a small town for one long, terrifying month. One by one, buildings go up in flames. Suspicion spreads among the neighbors as they wonder if one of their own is responsible. But as the heat and panic rise, new life finds a way to emerge. Amid the chaos, only a day after the last house is set afire, the community comes together for the christening of a young boy named Gaute Heivoll. As he grows up, stories about the time of fear and fire become deeply engrained in his young mind until, as an adult, he begins to retell the story. At the novel's apex, the lives of Heivoll's friends and neighbors mix with his own life, and the identity of the arsonist and his motivations are slowly revealed. Based on the true account of Norway's most dramatic arson case, Before I Burn is a powerful, gripping breakout novel from an exceptionally talented author.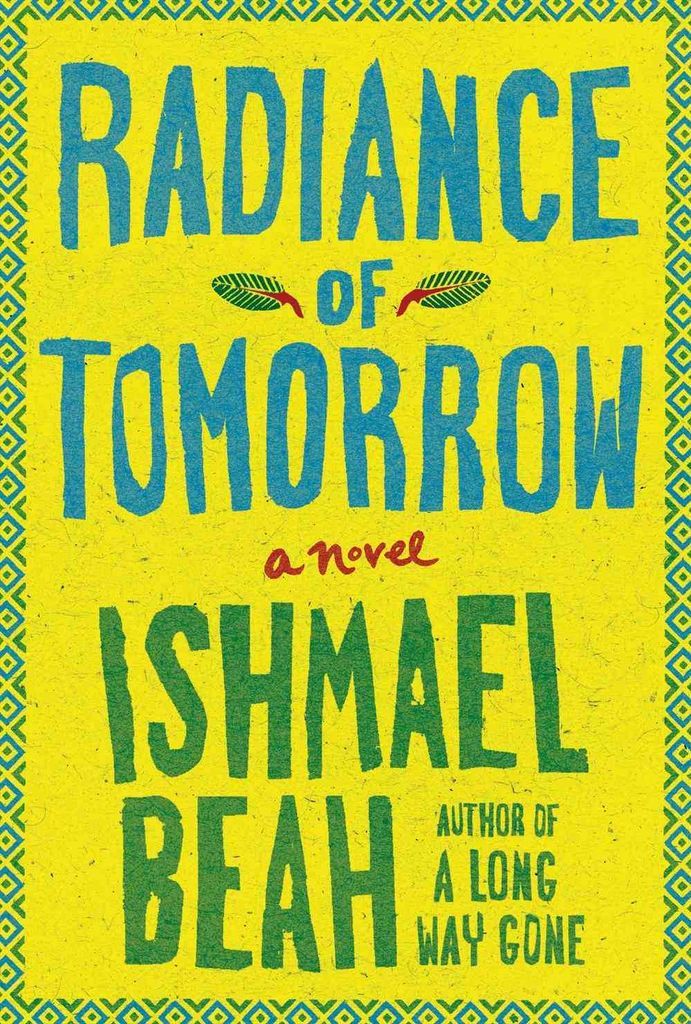 Radiance of Tomorrow by Ishmael Beah (Sarah Crichton Books)
At the center of Radiance of Tomorrow are Benjamin and Bockarie, two longtime friends who return to their hometown, Imperi, after the civil war. The village is in ruins, the ground covered in bones. As more villagers begin to come back, Benjamin and Bockarie try to forge a new community by taking up their former posts as teachers, but they're beset by obstacles: a scarcity of food; a rash of murders, thievery, rape, and retaliation; and the depredations of a foreign mining company intent on sullying the town's water supply and blocking its paths with electric wires. As Benjamin and Bockarie search for a way to restore order, they're forced to reckon with the uncertainty of their past and future alike.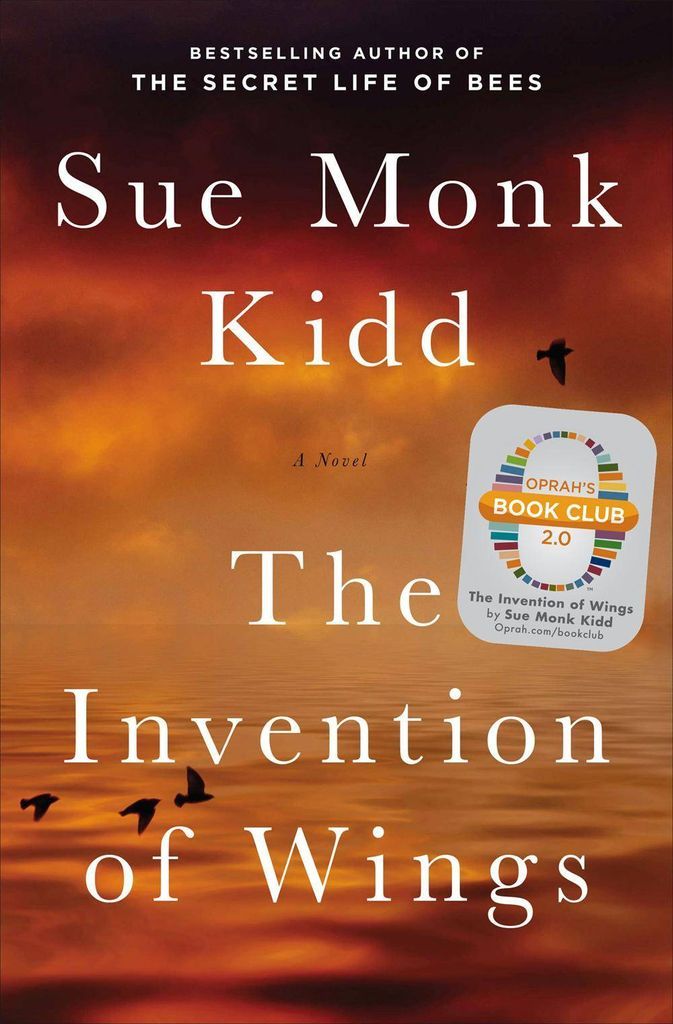 The Invention of Wings by Sue Monk Kidd (Viking Adult)
Hetty "Handful" Grimke, an urban slave in early nineteenth century Charleston, yearns for life beyond the suffocating walls that enclose her within the wealthy Grimke household. The Grimke's daughter, Sarah, has known from an early age she is meant to do something large in the world, but she is hemmed in by the limits imposed on women.
Kidd's sweeping novel is set in motion on Sarah's eleventh birthday, when she is given ownership of ten year old Handful, who is to be her handmaid.We follow their remarkable journeys over the next thirty five years, as both strive for a life of their own, dramatically shaping each other's destinies and forming a complex relationship marked by guilt, defiance, estrangement and the uneasy ways of love. As the stories build to a riveting climax, Handful will endure loss and sorrow, finding courage and a sense of self in the process. Sarah will experience crushed hopes, betrayal, unrequited love, and ostracism before leaving Charleston to find her place alongside her fearless younger sister, Angelina, as one of the early pioneers in the abolition and women's rights movements.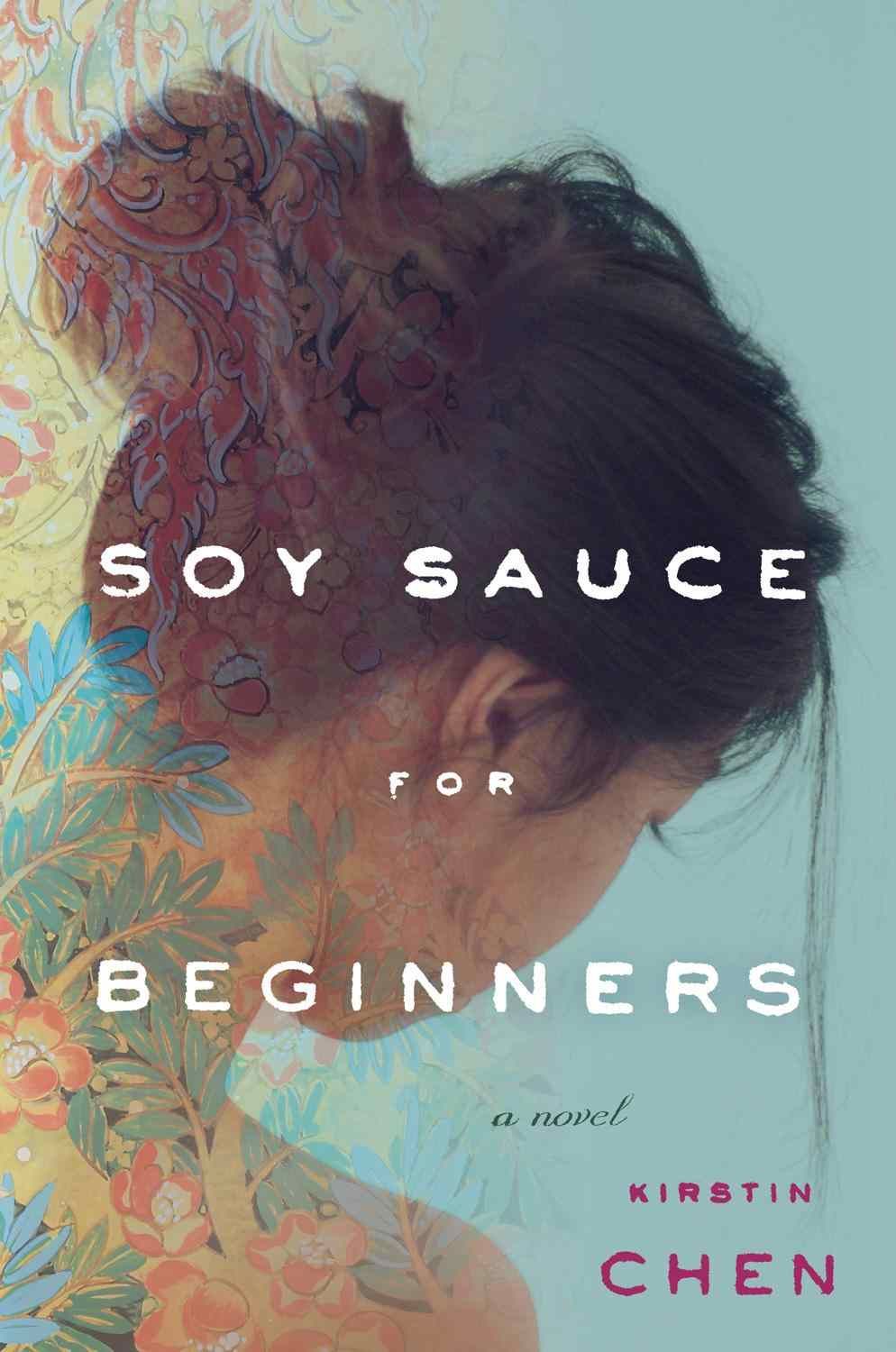 Soy Sauce for Beginners by Kirstin Chen (New Harvest)
Gretchen Lin, adrift at the age of thirty, leaves her floundering marriage in San Francisco to move back to her childhood home in Singapore and immediately finds herself face-to-face with the twin headaches she's avoided her entire adult life: her mother's drinking problem and the machinations of her father's artisanal soy sauce business.
Surrounded by family, Gretchen struggles with the tension between personal ambition and filial duty, but still finds time to explore a new romance with the son of a client, an attractive man of few words. When an old American friend comes to town, the two of them are pulled into the controversy surrounding Gretchen's cousin, the only male grandchild and the heir apparent to Lin's Soy Sauce. In the midst of increasing pressure from her father to remain permanently in Singapore-and pressure from her mother to do just the opposite-Gretchen must decide whether she will return to her marriage and her graduate studies at the San Francisco Conservatory, or sacrifice everything and join her family's crusade to spread artisanal soy sauce to the world.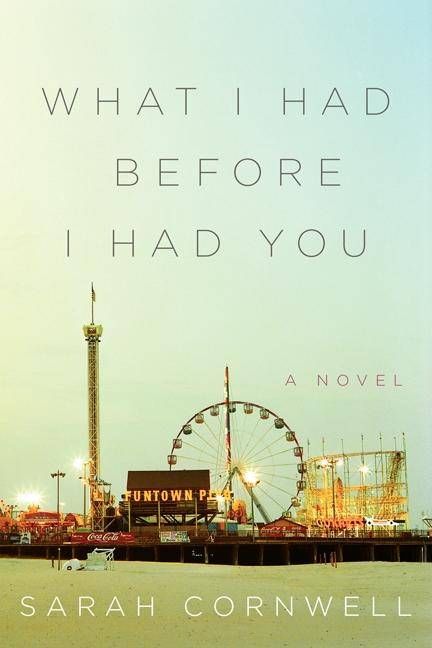 What I Had Before I Had You by Sarah Cornwell (Harper)
Olivia was only fifteen the summer she left her hometown of Ocean Vista on the Jersey Shore. Two decades later, she has returned to visit with her adolescent daughter, Carrie, and nine-year-old son, Daniel, recently diagnosed with bipolar disorder. Distracted by thoughts of the past, Olivia does not notice when Daniel disappears from her side. Searching for him sparks memories of that fateful summer when she met new friends, partied late, tasted love, and saw the ghosts of her twin sisters for the first time-a birthright inherited from her mother Myla, a beautiful and erratic psychic. When Myla dismisses the vision, Olivia sets out to find her sisters, a journey that takes her far from her fiercely loving, secretive mother and close to shattering truths about herself and her family.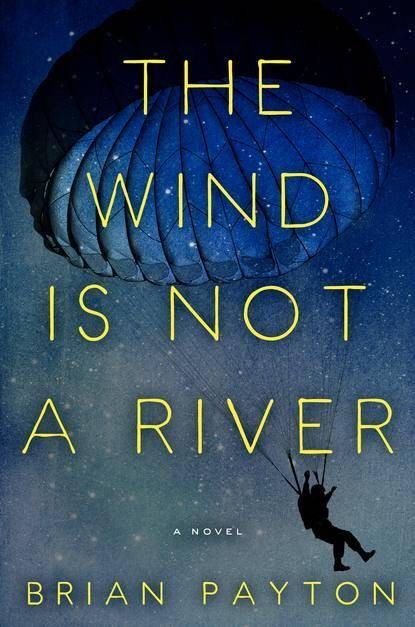 The Wind is Not a River by Brian Payton (Ecco)
Following the death of his younger brother in Europe, journalist John Easley is determined to find meaning in his loss, to document some part of the growing war that claimed his own flesh and blood. Leaving his wife, Helen, behind in Seattle, he heads to the Territory of Alaska to investigate the Japanese invasion of the Aleutian Islands, a story censored by the U.S. government.
While accompanying a crew on a bombing run, John's plane is shot down over the island of Attu. But surviving the crash is only the beginning of his ordeal in this harsh and unforgiving fury of a wilderness known as "the Birthplace of Winds." In the days ahead, John must battle the elements, starvation, and his own regrets while evading discovery by the Japanese.
Alone in their home 3,000 miles to the south, Helen struggles with her husband's absence-a silence that exposes the truth of her sheltered, untested life. Caught in extraordinary circumstances, in this new world of the missing, she is forced to reimagine who she is-and what she is capable of doing. Somehow, she will find John and bring him home, a quest that takes her into the farthest reaches of the war, beyond the safety of everything she knows.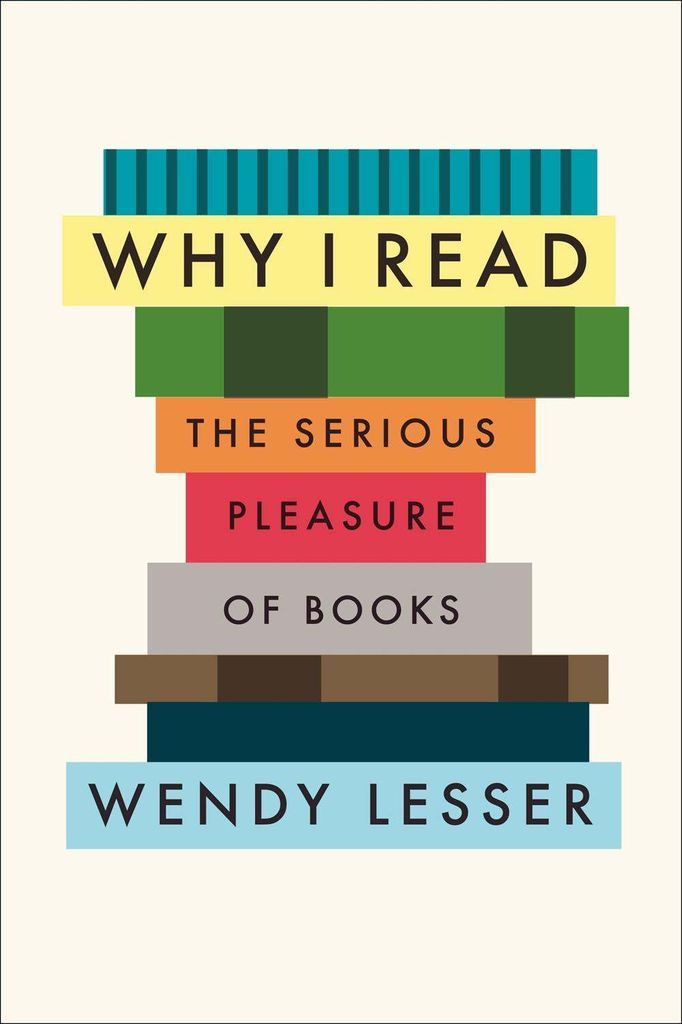 Why I Read: The Serious Pleasure of Books by Wendy Lesser (Farrar, Straus and Giroux)
In Why I Read, Lesser draws on a lifetime of pleasure reading and decades of editing one of the most distinguished little magazines in the country, The Threepenny Review, to describe a life lived in and through literature. As Lesser writes in her foreword, "Reading can result in boredom or transcendence, rage or enthusiasm, depression or hilarity, empathy or contempt, depending on who you are and what the book is and how your life is shaping up at the moment you encounter it."
Here the reader will discover a definition of literature that is as broad as it is broad-minded. In addition to novels and stories, Lesser explores plays, poems, and essays along with mysteries, science fiction, and memoirs. As she examines these works from such perspectives as "Character and Plot," "Novelty," "Grandeur and Intimacy," and "Authority," Why I Read sparks an overwhelming desire to put aside quotidian tasks in favor of reading.
PAPERBACK RELEASES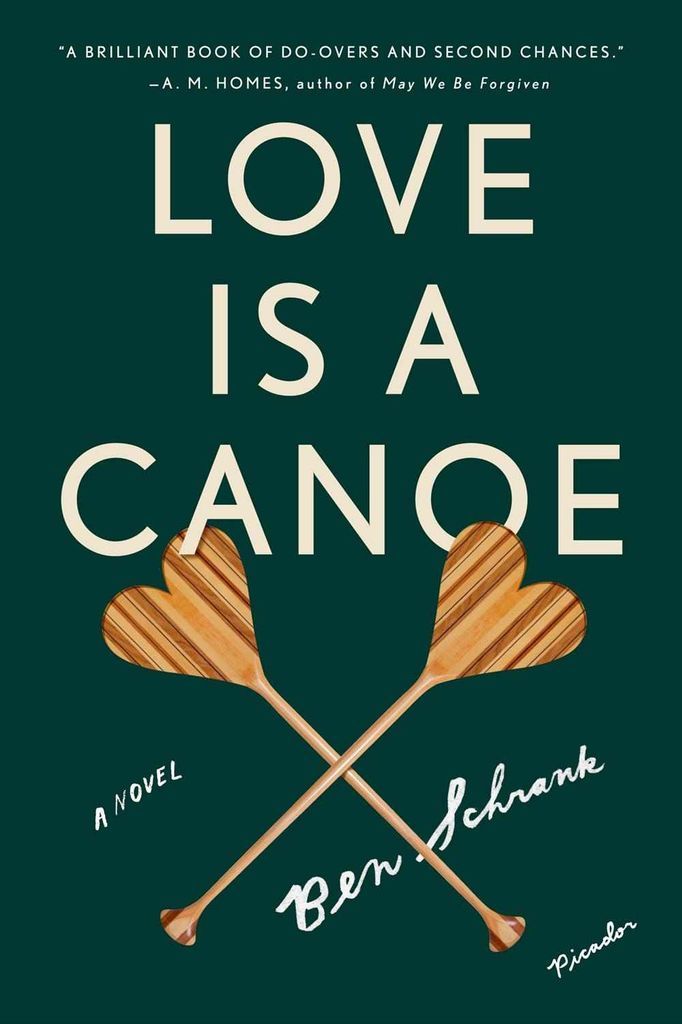 Love is a Canoe by Ben Schrank (Picador)
The author of a classic self-help guide to love and relationships, Peter Herman has won the hearts of romantics and cynics alike. But decades have passed since Marriage Is a Canoe was published, and a recently widowed Peter begins to question his own advice. Much to his chagrin, he receives a call from an ambitious young editor in New York City that forces him to reconsider his life's work, not to mention the full force of his delusions. The book's fiftieth anniversary is approaching, and Stella Petrovic has devised a contest to promote the new edition. The prize? The chance for the winning couple—a pair of outwardly happy Brooklynites named Emily and Eli—to save their relationship by spending a weekend with the reclusive author.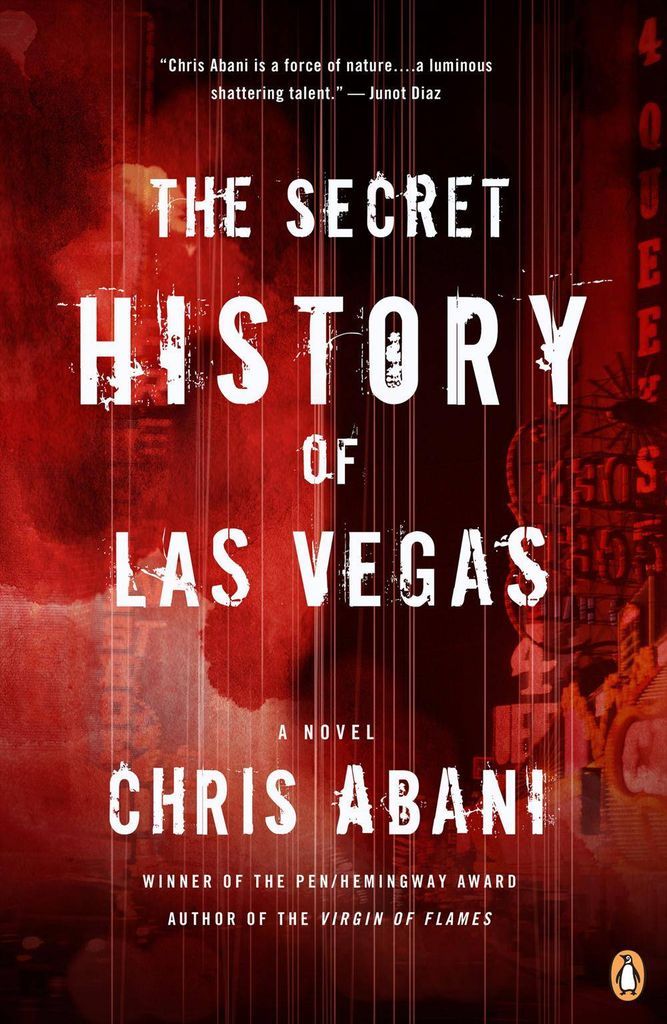 The Secret History of Las Vegas by Chris Abani (Penguin Books)
Before he can retire, Las Vegas detective Salazar is determined to solve a recent spate of murders. When he encounters a pair of conjoined twins with a container of blood near their car, he's sure he has apprehended the killers, and enlists the help of Dr. Sunil Singh, a South African transplant who specializes in the study of psychopaths. As Sunil tries to crack the twins, the implications of his research grow darker. Haunted by his betrayal of loved ones back home during apartheid, he seeks solace in the love of Asia, a prostitute with hopes of escaping that life. But Sunil's own troubled past is fast on his heels in the form of a would-be assassin.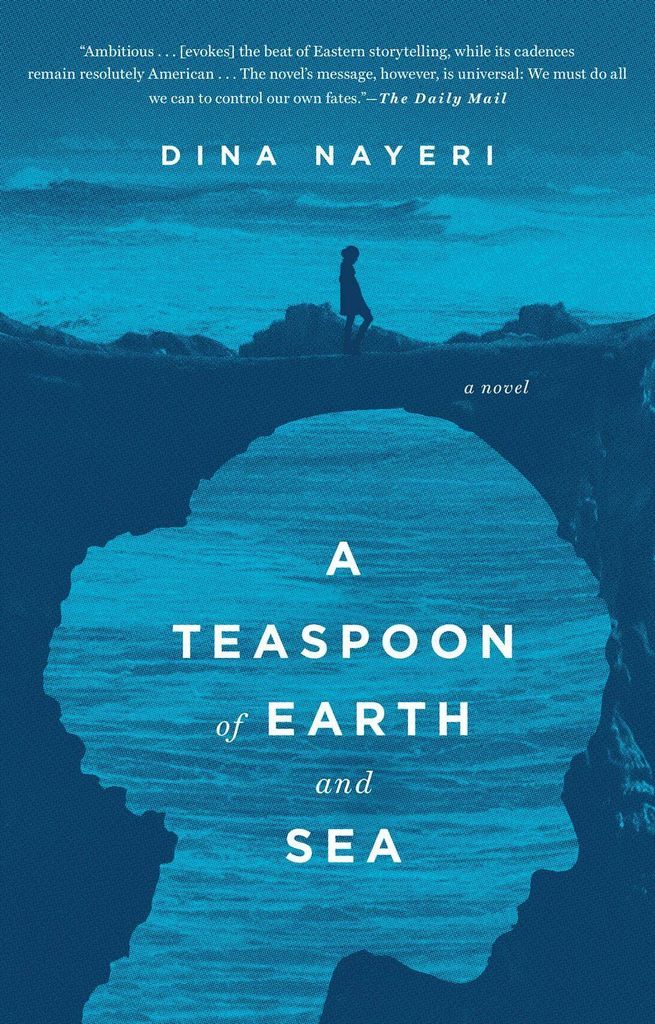 A Teaspoon of Earth and Sea by Dina Nayeri (Riverhead Trade)
Growing up in a small rice-farming village in 1980s Iran, eleven-year-old Saba Hafezi and her twin sister, Mahtab, are captivated by America. They keep lists of English words and collect illegal Life magazines, television shows, and rock music. So when her mother and sister disappear, leaving Saba and her father alone in Iran, Saba is certain that they have moved to America without her. But her parents have taught her that "all fate is written in the blood," and that twins will live the same life, even if separated by land and sea. As she grows up in the warmth and community of her local village, falls in and out of love, and struggles with the limited possibilities in post-revolutionary Iran, Saba envisions that there is another way for her story to unfold. Somewhere, it must be that her sister is living the Western version of this life. And where Saba's world has all the grit and brutality of real life under the new Islamic regime, her sister's experience gives her a freedom and control that Saba can only dream of.
Scenes From Early Life by Philip Hensher (Faber & Faber)
In late 1970 a boy named Saadi is born into a large, defiantly Bengali family in eastern Pakistan. Months later the country splits in two in what will become one of the most ferocious twentieth-century civil wars. Saadi tells the story of his childhood and of the ingenious ways his family survived the violence and conflicts: from his aunts stuffing him with sweets to stop marauding soldiers from hearing him cry, to street games based on American television shows; from the basement compartment his grandfather built to hide his treasured books, pictures, and music until after the war, to the daily gossip about each and every one of the relatives, servants, and neighbors. Scenes from Early Life is a beautifully detailed novel of profound empathy—an attempt to capture the collective memory of a family and a country.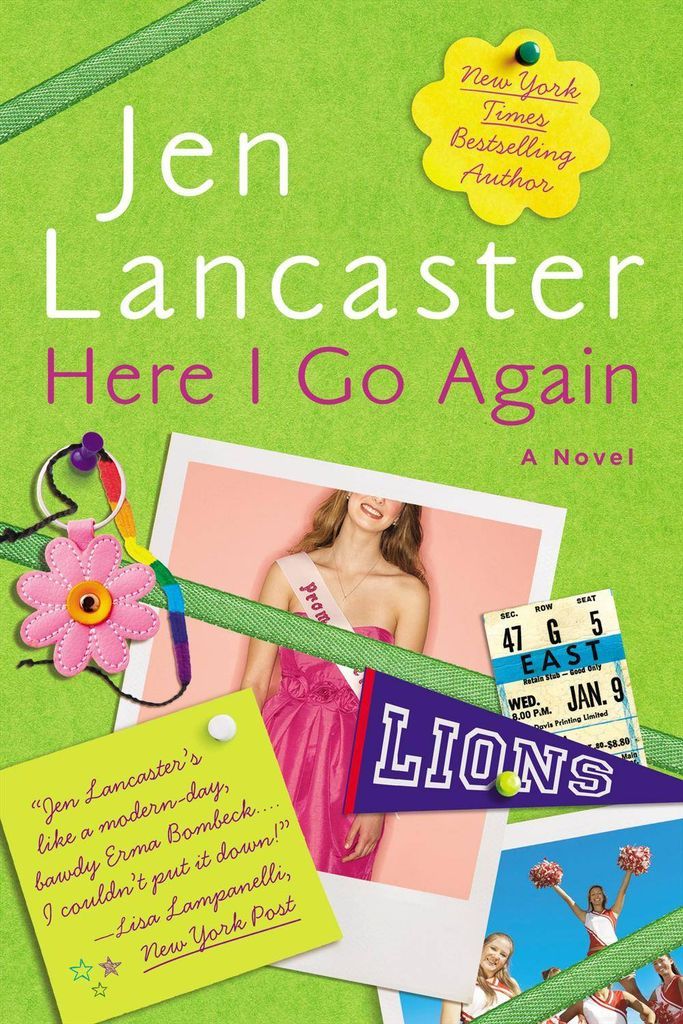 Here I Go Again by Jen Lancaster (Picador)
Twenty years after ruling the halls of her suburban Chicago high school, Lissy Ryder doesn't understand why her glory days ended. Back then, she was worshipped…beloved…feared. Present day, not so much. She's been pink-slipped from her high-paying job, dumped by her husband, and kicked out of her condo. Now, at thirty-seven, she's struggling to start a business from her parents' garage and sleeping under the hair-band posters in her old bedroom.
Lissy finally realizes karma is the only bitch bigger than she was. Her present is miserable because of her past. But it's not like she can go back in time and change who she was…or can she?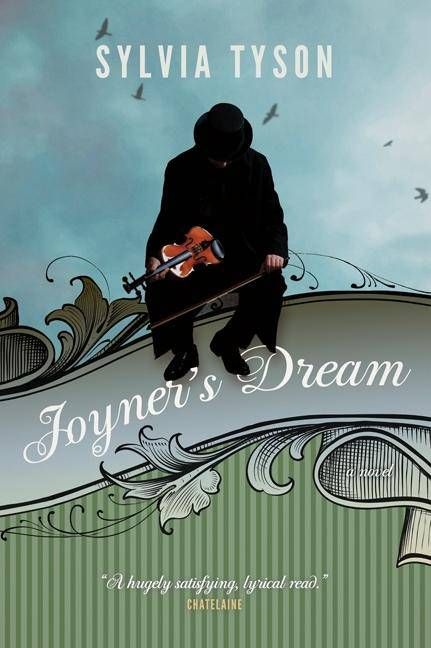 Joyner's Dream by Sylvia Tyson (Harper 360)
Joyner's Dream is the sweeping story of a family and its dubious legacy: an abiding love of music coupled with a persistent knack for thieving. Beginning in England in the 1780s, continuing in Halifax at the time of the Great Explosion, and ending in Toronto in the present, eight larcenous generations from all walks of life-craftsmen and highwaymen, aristocrats and servants, lawyers and B-movie actors-are connected by music, a secret family journal, and one long-lived violin. When the branches of the family are reunited and lingering secrets are revealed, we have come full circle in a hugely satisfying and surprising tale.
This multi-generational story-told in a spellbinding series of historical voices-abounds in such rich social detail and sharply rendered characters, it affords the deep reading pleasures to be found in the novels of Charles Dickens and Thomas Hardy.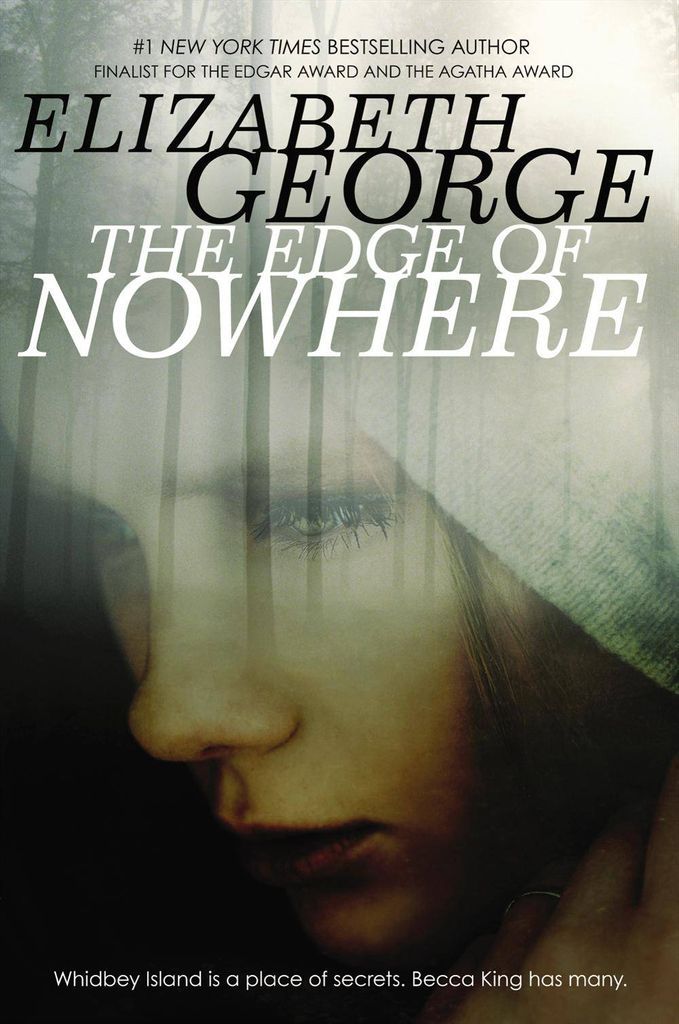 The Edge of Nowhere by Elizabeth George (Speak)
Whidbey Island may be only a ferry ride from Seattle, but it's a world apart. When Becca King arrives there, she doesn't suspect the island will become her home for the next four years. Put at risk by her ability to hear "whispers"–the thoughts of others–Becca is on the run from her stepfather, whose criminal activities she has discovered. Stranded and alone, Becca is soon befriended by Derric, a Ugandon orphan adopted by a local family; Seth, a kindhearted musician and high school dropout; Debbie, a recovering alcoholic who takes her in; and Diana, with whom Becca shares a mysterious psychic connection.This compelling coming-of-age story, the first of an ongoing sequence of books set on Whidbey Island, has elements of mystery, the paranormal, and romance.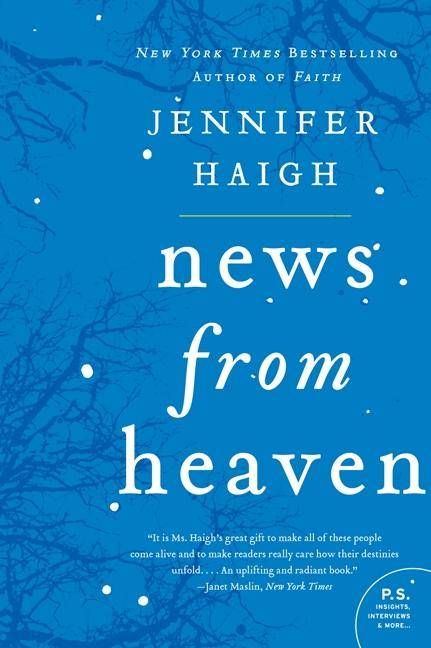 News From Heaven by Jennifer Haigh (Harper Perennial)
When her iconic novel Baker Towers was published in 2005, it was hailed as a modern classic-"compassionate and powerful . . . a song of praise for a too-little-praised part of America, for the working families whose toils and constancy have done so much to make the country great" (Chicago Tribune). Its young author, Jennifer Haigh, was "an expert natural storyteller with an acute sense of her characters' humanity" (New York Times).
Now, in this collection of interconnected short stories, Jennifer Haigh returns to the vividly imagined world of Bakerton, Pennsylvania, a coal-mining town rocked by decades of painful transition. From its heyday during two world wars through its slow decline, Bakerton is a town that refuses to give up gracefully, binding-sometimes cruelly-succeeding generations to the place that made them. A young woman glimpses a world both strange and familiar when she becomes a live-in maid for a Jewish family in New York City. A long-absent brother makes a sudden and tragic homecoming. A solitary middle-aged woman tastes unexpected love when a young man returns to town. With a revolving cast of characters-many familiar to fans of Baker Towers-these stories explore how our roots, the families and places in which we are raised, shape the people we eventually become.
________________________
Sign up for our newsletter to have the best of Book Riot delivered straight to your inbox every week. No spam. We promise.

To keep up with Book Riot on a daily basis, follow us on Twitter, like us on Facebook, and subscribe to the Book Riot podcast in iTunes or via RSS. So much bookish goodness–all day, every day.