HARDCOVER RELEASES
The Boston GIrl by Anita Diamant (Scribner)
Addie Baum is The Boston Girl, born in 1900 to immigrant parents who were unprepared for and suspicious of America and its effect on their three daughters. Growing up in the North End, then a teeming multicultural neighborhood, Addie's intelligence and curiosity take her to a world her parents can't imagine—a world of short skirts, movies, celebrity culture, and new opportunities for women. Addie wants to finish high school and dreams of going to college. She wants a career and to find true love.
Eighty-five-year-old Addie tells the story of her life to her twenty-two-year-old granddaughter, who has asked her "How did you get to be the woman you are today." She begins in 1915, the year she found her voice and made friends who would help shape the course of her life. From the one-room tenement apartment she shared with her parents and two sisters, to the library group for girls she joins at a neighborhood settlement house, to her first, disastrous love affair, Addie recalls her adventures with compassion for the naïve girl she was and a wicked sense of humor.
Written with the same attention to historical detail and emotional resonance that made Anita Diamant's previous novels bestsellers, The Boston Girl is a moving portrait of one woman's complicated life in twentieth century America, and a fascinating look at a generation of women finding their places in a changing world.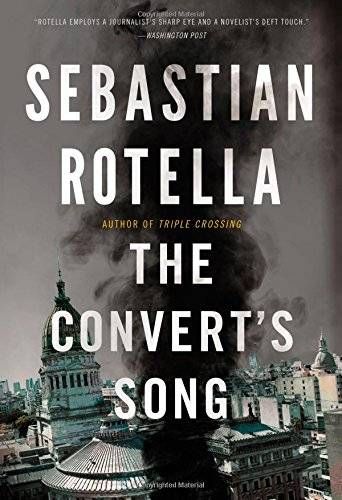 The Convert's Song by Sebastian Rotella (Mulholland Books)
His hazardous stint in U.S. law enforcement behind him, Valentine Pescatore has started over as a private investigator in Buenos Aires. Then he runs into a long-lost friend: Raymond Mercer, a charismatic, troubled singer who has converted to Islam. After a terrorist attack kills hundreds, suspicion falls on Raymond—and Pescatore.
Angry and bewildered, Pescatore joins forces with Fatima Belhaj, an alluring French agent. They pursue the enigmatic Raymond into a global labyrinth of intrigue. Is he a terrorist, a gangster, a spy? Is his loyalty to Pescatore genuine, or just another lethal scam?
From the jungles of South America to the streets of Paris to the battlegrounds of Baghdad, THE CONVERT'S SONG leads Pescatore on a race to stop a high-stakes campaign of terror.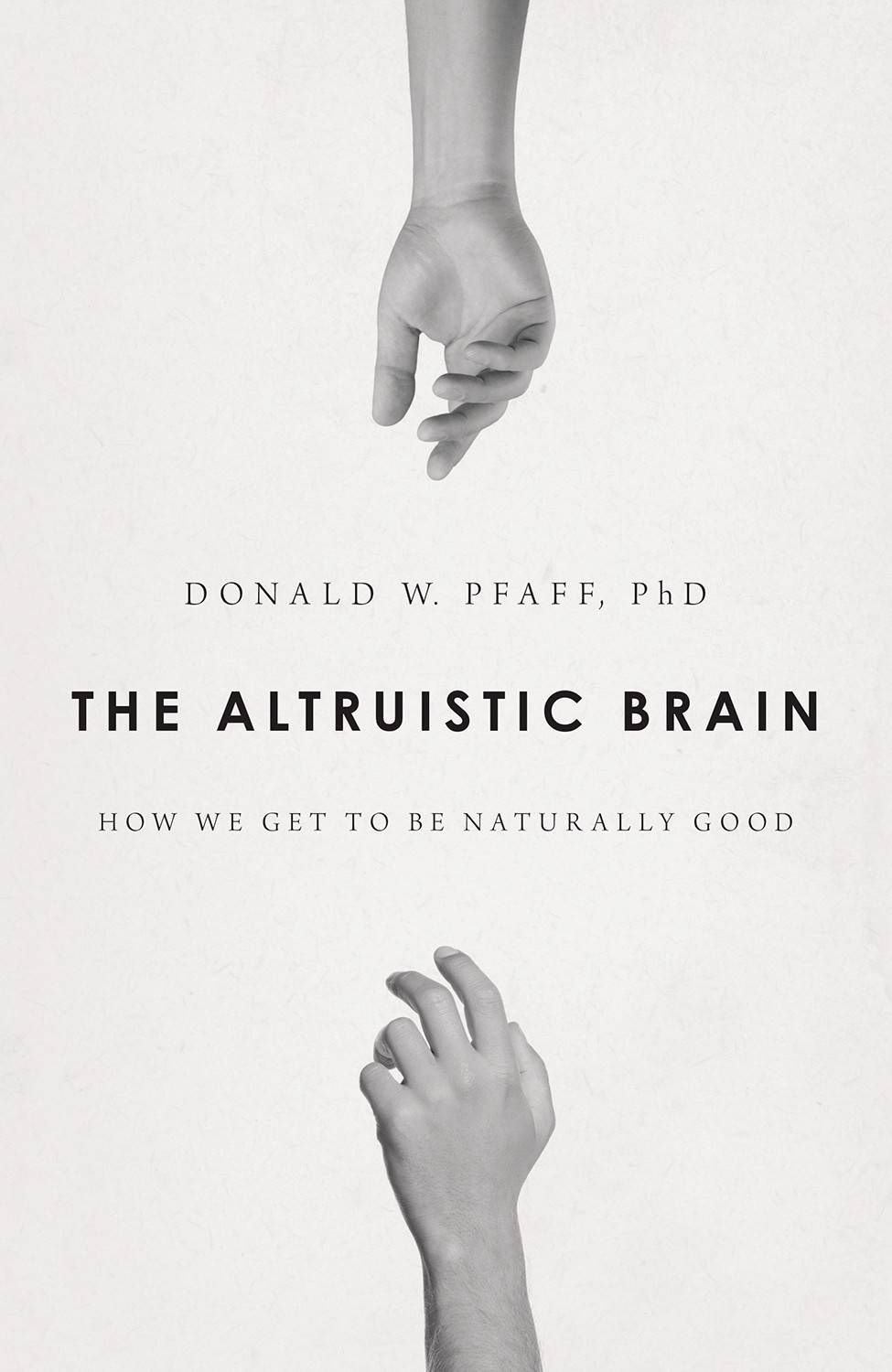 The Altruistic Brain: How We Are Naturally Good by Donald W. Pfaff (Oxford University Press)
Since the beginning of recorded history, law and religion have provided "rules" that define good behavior. When we obey such rules, we assign to some external authority the capacity to determine how we should act. Even anarchists recognize the existence of a choice as to whether or not to obey, since no one has seriously doubted that the source of social order resides in our vast ethical systems. Debate has focused only on whose system is best, never for an instant imagining that law, religion, or some philosophical permutation of either was not the basis of prosocial action. The only divergence from this uniform understanding of human society has come from the behavioral sciences, which cite various biological bases for human goodness. Putting aside both ancient and relatively modern ethical systems, neuroscientists, psychologists, and evolutionary biologists have started a revolution more profound than any anarchist ever dreamed of. In essence, these researchers argue that the source of good human behavior – of the benevolence that we associate with the highest religious teachings – emanates from our physical make-up. Our brains, hormones, and genes literally embody our social compasses. In The Altruistic Brain, renowned neuroscientist Donald Pfaff provides the latest, most far-reaching argument in support of this revolution, explaining in exquisite detail how our neuroanatomical structure favors kindness towards others.
Unlike any other study in its field, The Altruistic Brain synthesizes all the most important research into how and why – at a purely physical level – humans empathize with one another and respond altruistically. It demonstrates that human beings are "wired" to behave altruistically in the first instance, such that unprompted, spontaneous kindness is our default behavior; such behavior comes naturally, irrespective of religious or cultural determinants. Based on his own research and that of some of the world's most eminent scientists, Dr. Pfaff puts together well-established brain mechanisms into a theory that is at once novel but also easily demonstrable. He further explains how, using psycho-social approaches that are now well understood, we can clear away obstacles to the brain's natural, altruistic inclinations. This is the first book not only to explain why we are naturally good, but to suggest means of making us behave as well as we can.
The Altruistic Brain is required reading for anyone who wants to understand the behavioral revolution in science and the promise that it holds for reorienting society towards greater cooperation.
Zodiac by Romina Russell (Razorbill)
Astrology enters uncharted territory in the explosive first book of this epic sci-fi meets high-fantasy series.
At the dawn of time, the Zodiac Universe was made up of thirteen solar systems—Houses— each one named for the astrological sign of its citizens. Only twelve Houses remain, and the Zodiac Universe has enjoyed peace for centuries.
Then a terrifying blast tears through Cancer, killing millions of citizens. Now Rho, an intuitive young Guardian, must unite the twelve Houses of the Zodiac before an ancient, power-hungry evil destroys their world. But who amongst the vastly different Houses will believe Rho's story that Ochus, the banished thirteenth guardian from Zodiac lore, is not only real but is determined to get revenge on everyone from Virgo to Leo and back again?
And who can Rho trust in a world defined by differences?
PAPERBACK RELEASES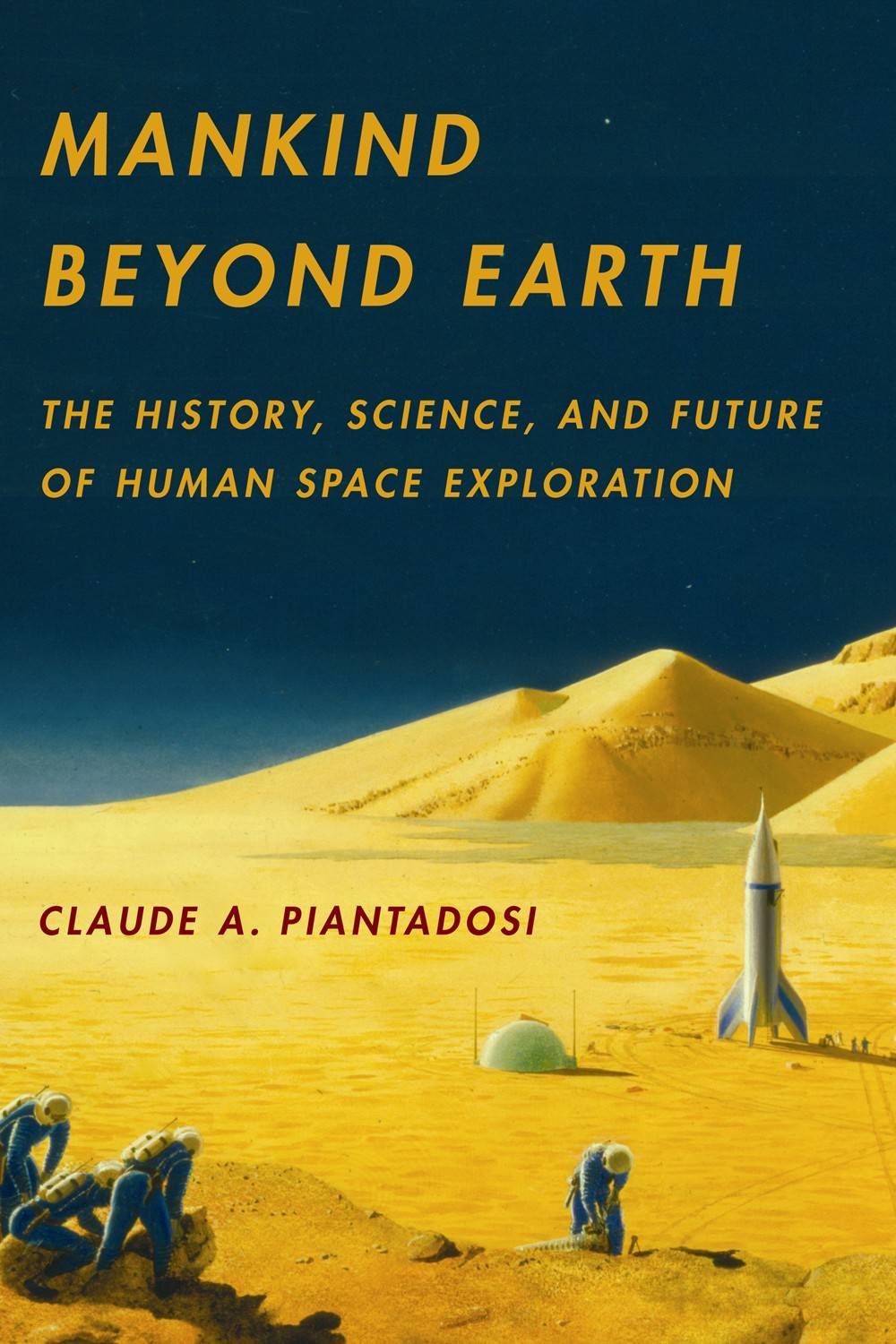 Mankind Beyond Earth: The History, Science, and Future of Human Space Exploration by Claude A. Piantadosi
Seeking to reenergize Americans' passion for the space program, the value of further exploration of the Moon, and the importance of human beings on the final frontier, Claude A. Piantadosi presents a rich history of American space exploration and its major achievements. He emphasizes the importance of reclaiming national command of our manned program and continuing our unmanned space missions, and he stresses the many adventures that still await us in the unfolding universe. Acknowledging space exploration's practical and financial obstacles, Piantadosi challenges us to revitalize American leadership in space exploration in order to reap its scientific bounty.
Piantadosi explains why space exploration, a captivating story of ambition, invention, and discovery, is also increasingly difficult and why space experts always seem to disagree. He argues that the future of the space program requires merging the practicalities of exploration with the constraints of human biology. Space science deals with the unknown, and the margin (and budget) for error is small. Lethal near-vacuum conditions, deadly cosmic radiation, microgravity, vast distances, and highly scattered resources remain immense physical problems. To forge ahead, America needs to develop affordable space transportation and flexible exploration strategies based in sound science. Piantadosi closes with suggestions for accomplishing these goals, combining his healthy skepticism as a scientist with an unshakable belief in space's untapped — and wholly worthwhile — potential.
Pig's Foot by Carlos Acosta (Bloomsbury USA)
Oscar Mandinga, great-grandchild of the founders of a small hamlet of wooden shacks and red earth deep in the Cuban hinterland, is a sardonic teller of tales—some taller than others—of slavery, revolution, family secrets, love, and identity, spanning four generations.
But one day Oscar wakes to find himself utterly alone in the world. As the sole descendant of his family line, he is not sure what to do or where he should go, but in the midst of this uncertainty, he holds fast to what his grandfather always told him: "No man knows who he is until he knows his past, his history, the history of his country."
As Oscar sets out to find his ancestral village of Pata de Puerco and the meaning of the magical pig's-foot amulet he has inherited, the search for his country's hidden history becomes entangled with his search for the truth about himself and his family.
Ambitious in scope yet intimate in tone, full of dark comedy, magical history, and startling revelations, Pig's Foot is a dazzling evocation of Cuba's tumultuous history, and a spellbinding debut.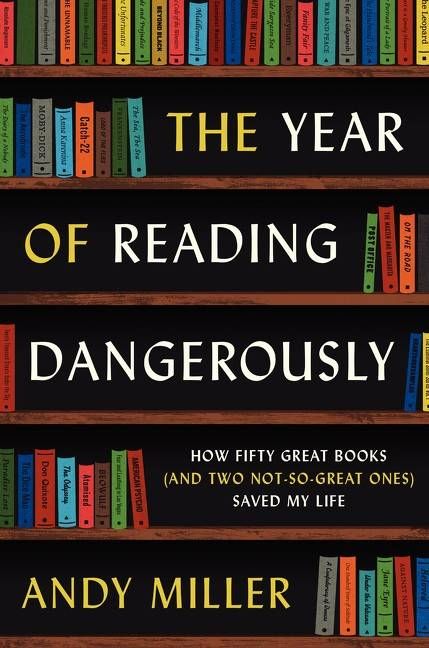 The Year of Reading Dangerously: How Fifty Great Books (and Two Not-So-Great Ones) Saved My Life by Andy Miller (Harper Perennial)
Nearing his fortieth birthday, author and critic Andy Miller realized he's not nearly as well read as he'd like to be. A devout book lover who somehow fell out of the habit of reading, he began to ponder the power of books to change an individual life—including his own—and to the define the sort of person he would like to be. Beginning with a copy of Bulgakov's Master and Margarita that he happens to find one day in a bookstore, he embarks on a literary odyssey of mindful reading and wry introspection. From Middlemarch to Anna Karenina to A Confederacy of Dunces, these are books Miller felt he should read; books he'd always wanted to read; books he'd previously started but hadn't finished; and books he'd lied about having read to impress people.
Combining memoir and literary criticism, The Year of Reading Dangerously is Miller's heartfelt, humorous, and honest examination of what it means to be a reader. Passionately believing that books deserve to be read, enjoyed, and debated in the real world, Miller documents his reading experiences and how they resonated in his daily life and ultimately his very sense of self. The result is a witty and insightful journey of discovery and soul-searching that celebrates the abiding miracle of the book and the power of reading.
____________________
Expand your literary horizons with New Books!, a weekly newsletter spotlighting 3-5 exciting new releases, hand-picked by our very own Liberty Hardy. Sign up now!