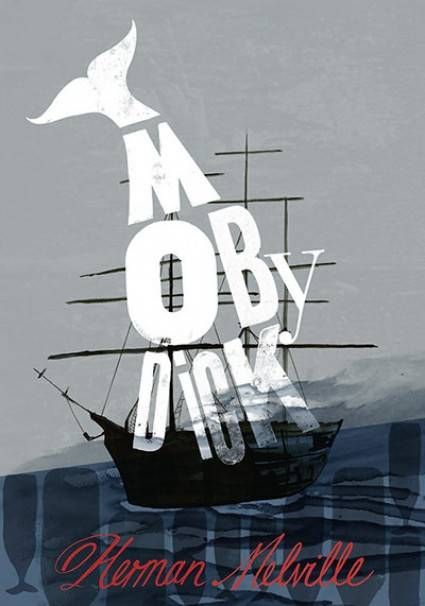 Fiction
Franzen Comes Alive: A Playlist for MOBY DICK (The Best of Book Riot)
Much of the good ship Book Riot is off at Book Expo America this week, so we're running some of our best stuff from the first half of 2013. We'll be back with reports from BEA next week and our usual array of new book-nerdery.
____________________________
Franzen Comes Alive is a series of book-related playlists.
My reading resolution this year is to finally read Moby-Dick. And in getting psyched up for it, I created this playlist of songs about whales, sailing, water and… um… you know. (Sometimes I have the mental maturity of an eight-year-old boy. But it makes me giggle.)
WARNING: As usual, this playlist is in NO WAY safe for work.
I'd love to hear what songs you'd put on a Moby-Dick playlist – please chime in!
"Singapore" by Tom Waits Arrrrrrrrrrr.
"Shipwrecked" by The Gothic Archies The Gothic Archies are comprised of one member: Stephen Merritt from The Magnetic Fields.
"What the Water Gave Me" by Florence + the Machine
"The Mariner's Revenge Song" by The Decemberists Every Decemberists song seems like it's taken from a novel.
"Stove By a Whale" by Scissorfight 603 represent!
"Come Sail Away" by Styx You know. The song Cartman sings on South Park.
"Starving in the Belly of a Whale" by Tom Waits Yeah, I'm really into Tom Waits.
"Sailing to Nowhere" by Broken Bells
"Moby Dick" by Vitamin String Quartet The VSQ cover the Led Zeppelin classic. Sorry, no video available.
"I Used To Be a Sailor" by Tracy Chapman
https://www.youtube.com/watch?v=kpin3NYm0-k
"Sailing" by Christopher Cross
https://www.youtube.com/watch?v=7khQNR7s1Ho
"Waving My Dick In the Wind" by Ween I told you I'm immature. I originally was going to go with "My Dick" by Mickey Avalon, but it might kill people who have delicate constitutions.
https://www.youtube.com/watch?v=p-54wAE7nJI
You can subscribe to the Moby-Dick playlist on Spotify.
____________________________
Sign up for our newsletter to have the best of Book Riot delivered straight to your inbox every two weeks. No spam. We promise.
To keep up with Book Riot on a daily basis, follow us on Twitter, like us on Facebook, and subscribe to the Book Riot podcast in iTunes or via RSS. So much bookish goodness–all day, every day.