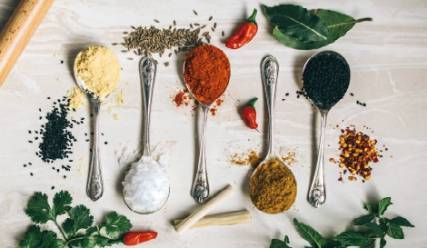 Nonfiction
Foodie Books to Pair With Holiday Meal Prep
This content contains affiliate links. When you buy through these links, we may earn an affiliate commission.
Delicious books that will pair nicely with all of your holiday plans. And they make fantastic gifts for the foodie in your life!
This is arguably one of the most important cookbooks to come out this year! Sean Sherman is a Oglala Lakota chef and the founder of The Sioux Chef, a company that not only creates and caters Native American cuisine but also educates the Minneapolis/St. Paul region on indigenous food. Sherman focuses on seasonal and indigenous ingredients (no European staples like flour and sugar) and the recipes reflect this—they look vibrant and mouthwatering. It's not just a cookbook, though, and the personal stories and history in the book make it a real treasure.
Check out other Native American cookbooks in this great post by Aimee Miles!
Eight Flavors is a delightful and utterly fascinating culinary history of America. Historical gastronomist Sarah Lohman examines American history, culture, and what she calls the "changing culinary landscape" through eight flavors that she argues are influential to American cooking. The eight flavors are: black pepper, vanilla, chili powder, curry powder, soy sauce, garlic, MSG, and Sriracha. In each chapter she explores a flavor and the history of how it made its way to the American table.
I love a good food memoir and The Cooking Gene by Michael W. Twitty is a powerful and compelling memoir of Southern cuisine and food culture. Twitty traces his personal ancestry through food and cooking in this great mixture of stories, recipes, historical documents, genetic tests, and details from his own travels—it's a combination of everything, but it comes together beautifully. And between the illustrations, the color photographs, and the recipes, it's a striking book.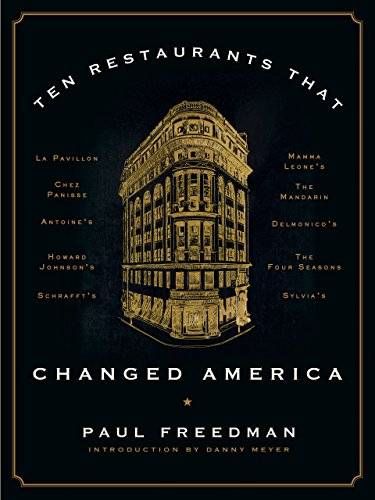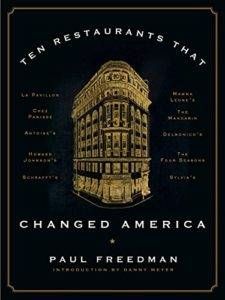 More than just a collection of profiles, Ten Restaurants That Changed America is a social and cultural history of "dining out in America." Freedman discusses ten historically significant American restaurants and the history and events that shaped them (and that they in turn influenced.) The restaurants include: Delmonico's, Antoine's, Schrafft's, Howard Johnson's, Mamma Leone's, The Mandarin, Sylvia's, Le Pavillon, The Four Seasons, and Chez Panisse. It's also a gorgeously designed book with photographs and menus scattered throughout.
I'm finishing this list like I'll be be finishing off my Thanksgiving meal—with a glass of wine. Bianca Bosker's Cork Dork is the perfect light, fun (but surprisingly informative) read for your holiday weekend. Bosker is no wine expert, but a tech journalist who decides to learn all she can about wine and try her hand at the Court of Master Sommeliers exam. Full of wine history, science, tastings, and more, Cork Dork is an immersive and obsessive, but ultimately delicious read.