Fiction
Five Books to Watch For in January
Sweet baby carrots, we survived the end of the world! You know what that means – TIME TO READ MORE BOOKS. And I am in the very fortunate position of having already read a ton of amazing 2013 releases. Here's five titles to kick off the new year:
Tenth of December: Stories by George Saunders (Random House, January 8) – George Saunders is a genius and this collection will both hit the sweet spot for established fans and bring new readers into the fold. Highlights include "Escape from Spiderhead," in which test patients are emotionally manipulated with trial drugs, and "Home," in which an Iraq veteran returns from the war to find his life as big a mess as he left it. Saunders takes unpleasant situations and makes them achingly beautiful.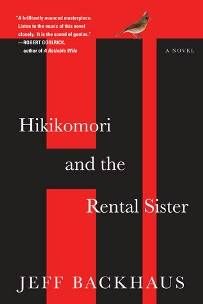 Hikikomori and the Rental Sister by Jeff Backhaus (Algonquin Books, January 8) Gorgeous first novel about the phenomenon of "hikikomori," the Japanese term for 'pulling inward,' in which people retreat from social situations and confine themselves to one space. In this case, it's Thomas Tessler, who has been locked in the spare room in the apartment he shares with his wife since the couple experienced a tragic event three years ago. At her wit's end, Thomas's wife Silke seeks the help of Megumi, a "rental sister," to try and talk him into coming out. But Megumi's presence becomes more of a complication than a solution.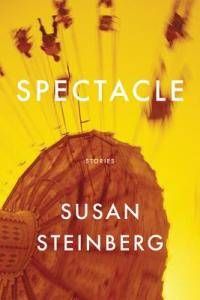 Spectacle: Stories by Susan Steinberg (Graywolf Press, January 8) Intense, linked stories, revolving around women and the damage in their lives. Highlights include the Pushcart-winning story "Cowboys," about a woman who must decide whether or not to remove her father from life support, and "Superstar" about alcohol-fueled decision making and longing. Steinberg has a strong, spectacular voice in Spectacle.
The Thief of Auschwitz by Jon Clinch (Unmediated Ink, January) Clinch is the author of the incredible novels Finn and Kings of the Earth (as well as What Came After, published under "Sam Winston") and he doesn't fail to amaze with this brutal, beautiful story of one family's struggle to survive in Auschwitz. If you've never read Clich before, drop everything and do so immediately. And Clinch is such a badass, he didn't feel like dealing with publishers – he has released this one himself. Thank you for not making us wait, Jon.
Drinking With Men: A Memoir by Rosie Schaap (Riverhead Books, January 24) Schaap details her journey, from strong-spirited teenage fortuneteller and traveler to grown-up spirit-drinker and outstanding community member, in a series of tales about the bars she frequented at different times in her life. Drinking With Men puts the emphasis on the sense of community you can find and the friendships you can make in the establishments where everybody knows your name.
Bonus picks: Wonderfully creepy stories in Revenge by Yoko Ogawa; wonderfully wonderful stories in The Miniature Wife and Other Stories by Manuel Gonzales; sadly, I was unable to get my hands on an advance copy of Finding Camlann by Sean Pidgeon, but early reports from trusted sources tell me this literary mystery kicks ass – really excited for it; Ali Smith spills her brilliance all over the pages of Artful, a twisty book of literary criticism; and White Dog Fell From the Sky by Eleanor Morse, an outstanding and compassionate novel about the apartheid struggle in South Africa, circa 1976.
Go forth and read, kittens.