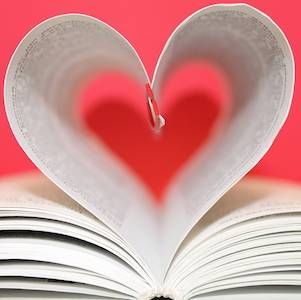 This content contains affiliate links. When you buy through these links, we may earn an affiliate commission.
This is a guest post from James Crossley. He has been a bookseller on the corporate internet and in real-life independent stores. He prefers the latter and also likes writing for the Message in a Bottle blog and the Northwest Book Lovers website. He is not on Twitter, but could be convinced to join. He's easy that way.
_________________________
Are you the type to fall in love at first sight? I'm not, but I do it sometimes anyway. Mostly with books. What makes it happen? Well, shapely plots and well-fleshed characters can draw me in slowly, but it's playful, expressive language that forges an instant connection.
Like when I picked up a copy of Brian Doyle's The Plover in a store the other day. I started leafing through it to see what it was about, read the first two paragraphs, and then stopped. Not to put it back, but to go find anything else I could that he had written. That brief exposure alone was enough to tell me that he and I were going to be spending an awful lot of time together. I brought home my pile of books, ran through the rest of The Plover, and kept going with the rest of his work. The spark we had most definitely turned into a flame.
Not to say that everything's perfect between us. As charming as he is, as ingratiating and observant and celebratory of the vast diversity of life in all its wonderful and terrible aspects, he can be a little too relentless about it. The wit, the cute remarks, the sheer depth of feeling–now and again you want to ask him (politely) to just shut up. Not forever, but for a little while. Time apart is good in a relationship, I think, and only makes it stronger. Doyle and I aren't done yet.
Of course, not every book that hits my heart hard and fast becomes a longtime companion. I'm thinking now of a whirlwind romance I had recently with Rooftoppers by Katherine Rundell. We met in the YA section, of all places, and I don't mind admitting that the cover, darker and moodier than most of the candy-colored stuff around it, was what first attracted me. I was truly smitten by the opening line, though: "On the morning of its first birthday, a baby was found floating in a cello case in the middle of the English Channel."
How do we know that it's a special occasion for this anonymous orphaned infant with "hair the color of lightning?" Well, "because of the red rosette pinned to her front, which read, 1!" She is soon rescued by a scholar, and since it is a "scholar's job to notice things," he correctly points out that "the child is either one year old or she has come first in a competition. I believe babies are rarely keen participants in competitive sport. Shall we therefore assume it is the former?" Reader, I swooned and took Rooftoppers back to my place immediately.
It didn't last, I'm sorry to say. Rundell's sparkling prose doesn't flag, but the plot peters out partway through and the whole thing comes to an abrupt and unsatisfying end. I'll always have fond feelings for it, though, and if Rundell and I run into each other again in the stacks I'll be happy to see her there and hear what she has to say. You never know, we may both have grown a little and pick up right where we left off. And even if we don't, I won't chalk up what went on between us as a failure. If nothing else, it served as a reminder that you never know where, when, or how a real literary relationship will start.
As such, I'm keeping my eyes open. Just now I spotted an elegant spine on the science shelf. It turned out to belong to a gorgeous little number called Things That Are, a collection of essays about the natural world by a debut author named Amy Leach. I opened it randomly, and the first thing I read was this: "In the seventeenth century, his holiness the Pope adjudged beavers to be fish." I ask you, how can you not fall in love with that?