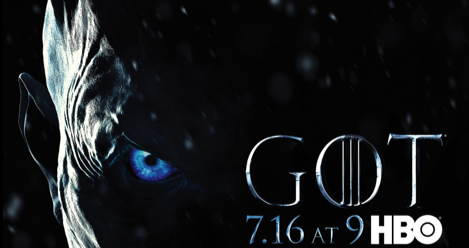 News
First Extended Trailer for Game of Thrones Season 7
Can you hear it? The swell of the major theme heralding its coming. I'm not talking about winter. Game of Thrones' seventh season is almost here and HBO just dropped a trailer featuring much-anticipated footage from the show. Must watch!
Yessss, all the chills. And all the characters we love (and love to hate), back–but for how long?–including Cersei, who looks like she's in full bloodthirsty warlord mode; Daenerys and company, ready to take over the world, or set fire to it; Jon Snow AKA "You Know Nothing" (although, last season taught him a few things). But, excuse me, is that really all the Arya you're giving us? She's the best.
You'll get a lot more of them come 9:00PM July 16 when Game of Thrones returns. Mark the date!*
*Okay, now mark it! Corrected from June 16th.