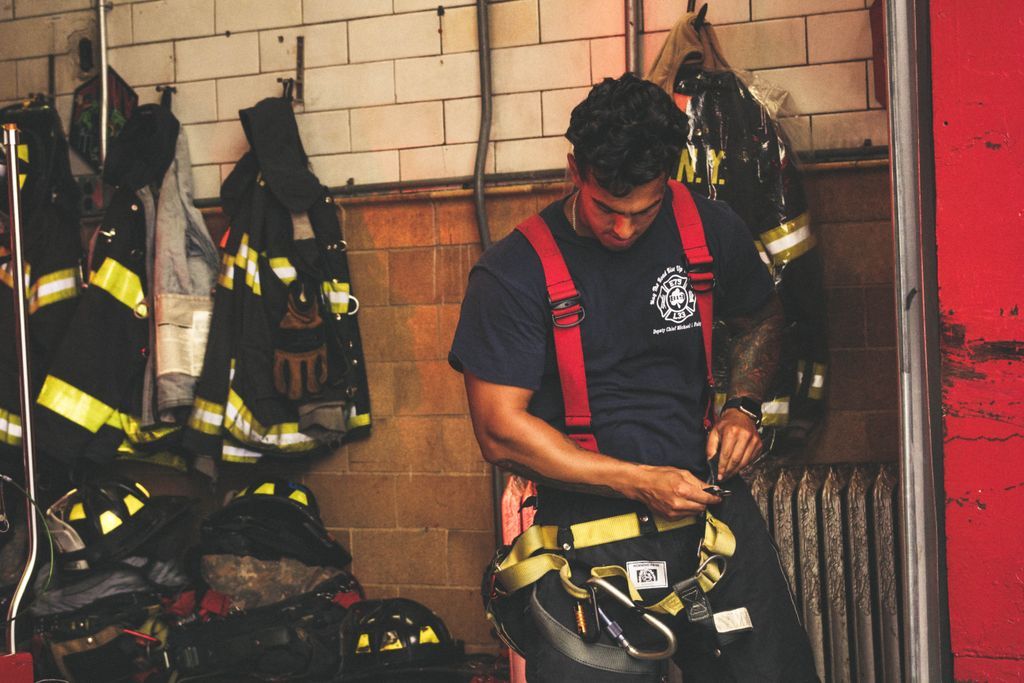 This list of firefighter romance novels is sponsored by Hot Response by New York Times bestselling author Shannon Stacey.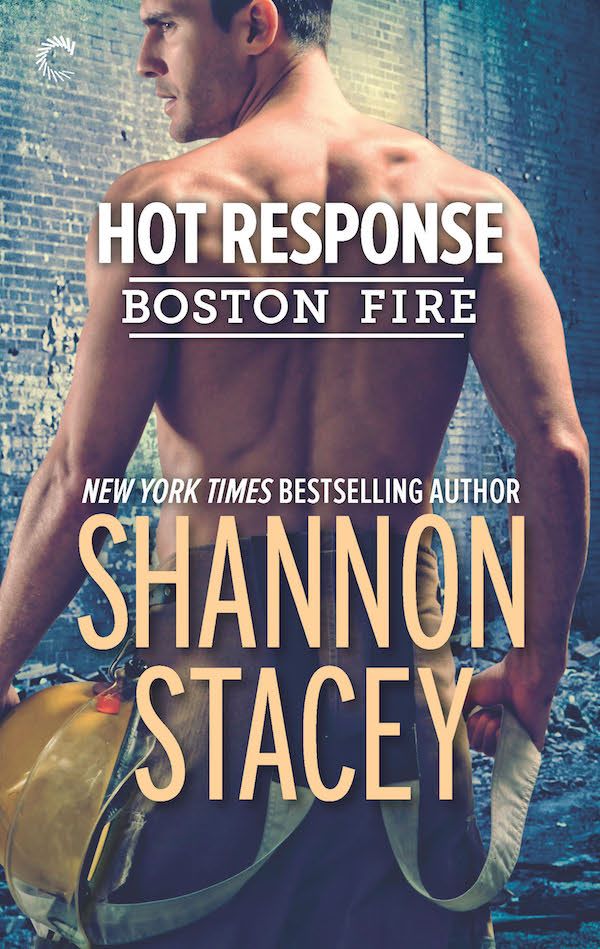 "Stacey's gift for writing easily relatable characters will hook readers and leave them eagerly waiting for the next installment." —Publishers Weekly
The men of Boston Fire are back and hotter than ever! Don't miss HOT RESPONSE—the brand-new novel from New York Times bestselling author Shannon Stacey.
As long days on the job lead to long nights together, Gavin and Cait will discover how far temptation can take them—and what happens when the one you thought was all wrong for you turns out to be the person you can't live without.
---
Who doesn't love a little heat? Firefighter romance novels tend to be really…hot. But don't think you can't find something else! You can also find sweet romance books, featuring firefighters, that can grab your heart and squeeze all those emotions out. Firefighter romances are whatever you want them to be, and really, you can find it all in romancelandia.
If you have seen Chicago Fire and crushed on everyone, I think this list of firefighter romance novels will be perfect for you. Don't let yourself get burnt—enjoy all these fabulous love stories.
Hottie Scotty and Mr. Porter by R. Cooper
This Korean firefighter is crushing hard on the widower school librarian. But he can't never express what he is feeling right. So people think he's all body and not…a lot of anything else. What he doesn't know is that the sweet widower, Scott, has also been pining after him!
Get ready for nosy town people, matchmaking, cookies, sweet looks between our protagonists, and definitely a fantastic love story.
From Scratch by Katrina Jackson
If you're ready to fall for a baker, a cop and a fire chief, I got good news! From Scratch is about Mary and her move to Sea Port, this little town where nothing really happens. But when she meets hot cop Miguel Santons and fire chief Billy Knox, fireworks appear in her life. This is not a love triangle—everyone is into each other in this one.
Playing with Fire by Kate Meader
I know Kate Meader for her foodie romance series. You can find chefs, bakers, and lots of competitions and rivalry. But she doesn't stop at that! She also wrote a firefighter series, but I'm focusing on this book today.
Why? Because the heroine is the firefighter in this one! She's the only female firefighter in her unit and many people don't believe in her. Then she saves the mayor and she thinks the town will start to think differently! But this handsome mayor has other plans…
Passion Ignited by Kayla Perrin
This seductive San Francisco firefighter is ready to risk his life every single day. He is also ready to track down the arsonist who already struck twice before. With the help of Gabrielle Leonard, a journalist, they both think they can investigate together without succumbing to the flames of their hearts.
Sizzling Seduction by Gwyneth Bolton
He takes any risk if it means saving lives. But risking his heart again? That's a no for this firefighter. Experienced that and he is done. Even though this cute schoolteacher and her young son are slowly breaking the chains of his closed-off heart.
(Look at that cover! Fire, fire, you all!)
Hot Head by Damon Suede
Griff Muir has hid his feelings for his best friend and fellow firefighter Dante Anastagio for ten long years. Griff would really do anything to protect his buddy, but when Dante proposes to sign up to a website where uniformed men get down and dirty, Griff might live his greatest fantasies on camera—but will have to guard his heart yet again. How can he save his best friend and not lose it all?
Flames of Passion by Kayla Perrin
Betrayed and done with romance because it always ends up being heartbreak. Then she sees her ex at a party. What started as a fake kiss with this firefighter backfires when her fake boyfriend decides to break down all her defenses and make this photographer see that love can have a happy ending.
Down Deep by Kimberly Kincaid
He wants badly to forget about his past. That's why he is at this bar when it suddenly catches on fire. But with him being a former firefighter, he does manage to bring the manager of the place to safety.
She only cares about two things: her bar and her brother. But when her brother starts spending time with an arsonist, she teams up with this firefighter that makes her knees weak.
Accepting the Fall by Meg Harding
If you are a fan of former flames/second chance romance stories, this is perfect for you. Add a firefighter and a kindergarten teacher to the equation and you get Accepting the Fall.
Plus, one of the main characters has a daughter, so there definitely will be some cute moments of bonding together.