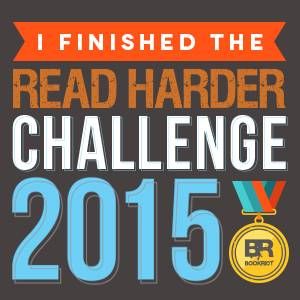 Newsletter 1
Finished the 2015 Read Harder Challenge? We Have Presents!
It's September. Time for back-to-school and cozying up under a blanket with a good book and a cup of cocoa. It also means that you have a little over three short months until the very first Read Harder challenge ends.
So many (SO MANY) of you beautiful people have committed to completing the Read Harder challenge (even the romance task!) that we wanted to give you a reward. Actually, we're giving you two of them!
When you've completed the challenge, send a photo of this checklist filled out with the titles you read for each task to readharder@bookriot.com to get a 30% discount on one purchase in the Book Riot store. (Can I recommend a Book Riot hoodie for the cold winter months?)
Click here for a PDF version you can print!
You can also show off your Challenge completion with this nifty badge for posting on your blog: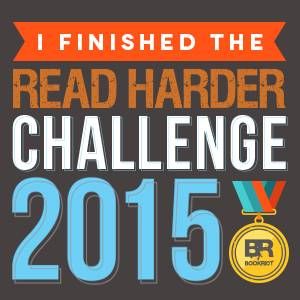 If you're struggling with any of the Read Harder Challenge tasks, you can check out the dedicated Goodreads group or come to one of the Read Harder Book Groups which are launching this week in seven U.S. cities (and Glasgow!) to get suggestions from your fellow challengers.
Happy reading!