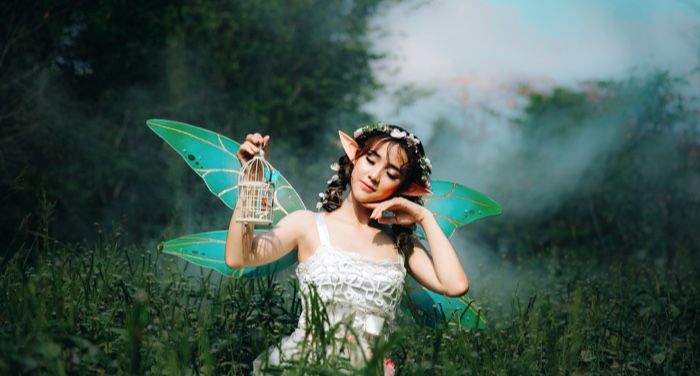 Lists
8 Uplifting and Feel-Good Speculative YA Books
This content contains affiliate links. When you buy through these links, we may earn an affiliate commission.
I know the feeling all too well — it is the end of a long week where nothing has gone well at all. I want to just curl up on the couch with an iced latte and disappear into a book that will make all of my troubles fade into the background. When I get this feeling, it especially helps to read a book that is fantasy, sci-fi, or some other genre that takes me to a new world. However, a happy ending or hilarious dialogue that is going to have me falling off the couch because I'm laughing too hard isn't always guaranteed. Books can have a way of breaking our hearts, after all. (Crooked Kingdom has me sobbing on the daily, tbh.) That's why I've put together a list of feel-good speculative YA books that I recommend.
From time travel in a bid to save a loved one to receiving the power to see the future outcome of romantic relationships to a science fiction retelling of a classic fairytale, these stories about teens are sure to brighten up your day. Read on for my list of eight uplifting and feel-good YA books. Crack one open the next time you need an escape!
Feel-Good Speculative YA
---
Hopefully the next time you are feeling blue, or just need a good book, one of these feel-good speculative YA titles will be there for you. Want to read more YA reads with a guaranteed happy ending? Take this quick quiz and receive a romantic YA recommendation. Or looking for sci-fi for young adults? Check out a few coming-of-age in space stories for teens.