Pop Culture
30 Readalike Titles for Your Favorite 90s TV Shows
This content contains affiliate links. When you buy through these links, we may earn an affiliate commission.
For those of you who know that rainy Sundays are for binge watching your favorite nineties television shows, I present: this list. Hey, you can still hang out on the couch with the remote in one hand and popcorn in the other if you want to, but if you're just looking for something sort of like those episodes that you've seen a million times before, try these similar books. Nostalgia takes many forms; let it take you somewhere new this time!
If you love The X Files
There are aliens among us—and enough sexual tension between the agents and scientists (and scientist-agents) chasing those aliens to keep things extra interesting. (PS: always trust the women most.)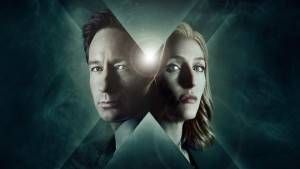 Super scientist Rose was once a girl who fell into a hole in the earth…and right into an alien robot's hand. The series includes scientific tinkering (even at a genetic level), aliens among us, espionage, interplanetary travel, some nice love connections, and the best Chinese food in Washington, D.C. It's riveting.
No one emerges from Area X. It's expanding, though, and someone needs to go back in. Trust that it's only women who're willing to do that.
If you love Everybody Loves Raymond
Ohhh, it's all about Ray, is it? It sure felt like that to his wife, Deborah—a mother of three whose busy home was plagued by always present, busybody in-laws and one Eeyore of a brother-in-law. Once Deborah asked Raymond to read a book she was enjoying , too, just so they could spend some couples' time together talking about it. Ray promised … and then he went and fell asleep after its first line: "Imagine a rain so beautiful it must never have existed." No worries, Deborah: we've got you for your read-along.
Its first line? "Imagine a ruin so strange it must never have happened." Yeah, we're savvy.
If you love Friends
The women have always been the best thing about this show! Less than best are its body-shaming treatments of Monica's younger years; best of best is that they're a quirky, 2/3's Jewish, supportive gal crew. Celebrate the same with these titles, where young women also pursue their best futures, in and out of friendship (and the kitchen!).
When Cannie, the main character, finds out that her ex considered her big—and that he therefore thought that loving her was generous—she is devastated. But she uses his idiocy to springboard herself into a much fuller life (and no one loses a toe in the process).
Victoria and Caitlin were unlikely friends in their youth—Victoria is less than cool, and Caitlin is an it girl. From their early friendship, though, they drifted apart. In adulthood, Caitlin is about to get married on the Vineyard—it's enough to bring the old friends improbably back together.
Chrissy Teigen may be gorgeous, but she's also a real girl—and a bit comfortably dorky. Her cookbook is all comfort food and embracing your truth, and dishes like Pad Thai Carbonara sound like something that Monica might give a spin.
Friendship and romance in New York City inevitably begins with some misunderstandings. I think that the youngsters in Zeller's LGBTQ, Jewish take on Pride and Prejudice would totally sympathize with the young stumblings of Phoebe, Monica, and Rachel—trying to figure out who they are; working to embrace their true selves, and be embraced for the same. (Also, this novel is laugh-out-loud funny at points. Even Chandler would approve.)
If you love The West Wing
The best aspirational political show to ever hit the telly. Go President Obama's book for pure hope, or with An Unfinished Life to understand what it might be like to hide a debilitating illness while holding the nation's highest office.
If you love ER
Doctors and tension and medical ick—and the drama doesn't stop when the scrubs come off, either. Make sure you're good and inoculated against all things airborne before you wade in to these hospital tales—and get your Congress-writing pen ready for after you're done with Five Days at Memorial and its accounts of absolute government betrayal.
Maybe more philosophical than any episode of the show: Gawande is a surgeon, and his book muses over issues of infirmity and death.
Oxygen by Carol Wiley Cassella
Cassella jumps from her medical expertise into this novel, which is all about character relationships behind the scenes, and all about the drama of practicing medicine up front.
In the aftermath of Katrina, citizens were failed. This was nowhere so clear as at Memorial hospital, and Fink's investigative book reveals all of the horrors that occur when our medical sites are ignored in times of crisis.
From friendship to doctorhood, Emma and Zadie navigate their changing lives: as women, wives, mothers, and specialized MDs. Drama and secrets arise.
If you love Wings

Helen, Joe, and Brian grew up together on Nantucket; Helen maybe had a thing for Joe back then. In early adulthood, they made their ways on and beyond the island, but there's something about those Massachusetts sands that sticks. These titles hang out on Nantucket's shores—-or take their dreams to the sky, just like Brian and Joe did, in a tiny, tiny airplane that only crashed a time or two.
Deacon is a celebrity chef whose appetites no one quite gets—though they enjoy the dramatic spectacle of him. When he dies in his falling-down Nantucket cottage, his family reconverges to deal with it. There's no mysterious briefcase or anything, but, still: Joe and Brian would be sympathetic.
Islanders may leave when they grow up, but you still have to come home to pick up the pieces. The sisters in Thayer's novel, reconvening on the island in adulthood, have a little something in common with Helen and Casey that way…
You know Richard Bach from Jonathan Livingston Seagull, but he's also a passionate seaplane pilot in his free time. In this memoir, he goes over a trip from Florida north, and its minor disasters, and compelling encounters, are something that the pilots at Sandpiper would get.
If you love Buffy the Vampire Slayer
This feminist fantasy thrived thanks not only to Buffy, a cheerleader who's the chosen one, but because of her friends (including a witch or two). In these books, tough girls and their supportive friends mix a little magic into their own world-conquering or saving—if without Mr. Pointy's help.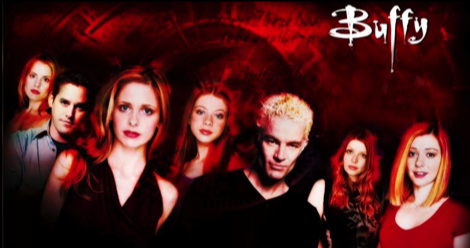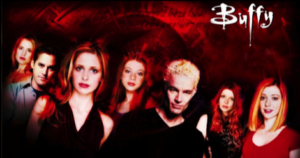 Via Amazon: Sunny is the Buffy in this configuration—blessed, or cursed, with gifts that she must reckon with. With four other students, she learns to channel her magic into something powerful—and possibly reality bending. The team has to confront baddies and bad magic, too.
Meche should spin at the Bronze; she has the retro, mix-tape know how to make that work. The only thing is: her music is more than compelling…it's magical. She and her friends learn how to channel her abilities, but they are choices that will impact their whole futures.
If you love Twin Peaks
Creepy murders and dark family secrets, oh my! Install an extra chain lock on your door before you curl up with these extra eerie offerings.
When beloved daughters die violently, the world takes notice. In this case, it's Libby Day's sister, and it's her brother who's–falsely?–accused. It will take years and internal searching to accurately reckon with what happened in that small town on that terrible day.
A little girl disappears into a forest, and her town is bereft. PI Naomi is known for her uncanny investigative skills; the family puts her on the case. Eeriness—and surfacing memories—follow.
If you love Clarissa Explains It All
Her fashion-forward, gendered-expectations-rejecting narration held you rapt in the afternoons after school. She undoubtedly would've been a blogger in the now, talking all about cool clothes and cars. teens can use a modern incarnation of the girl who knew it all.
Mammoth by Jill Baguchinsky
Natalie is a plus-sized fashion blogger with a penchant for dinosaur bones. When she secures a spot on an archaeologist's dig, she learns that there are pluses—and minuses—to getting everything you thought you wanted.
What do you do when the words you thought you spoke—or wrote—in private become known to your whole class? It's a panic-inducing situation that the privately romantic Lara Jean has to deal with.
If you love Seinfield

A comedy ensemble that was famously about nothing, even when its shows focused momentarily on something: that equals Tom Robbins, all the way, and this multicultural NYC story that's funny-but-serious with its philosophizing fits.
"An Arab and a Jew open the restaurant together across from the United Nations"—Jerry might try to spin that into stand-up, but it's also the premise of Robbins's riotous novel, in which silverware philosophize and sentences shock.
If you love Law & Order
The justice system is often injust, but we hope for lawyers and district attorneys who fight for more. Just Mercy fights the good fight; Orange hangs behind bars; and Her Body serializes every Law and Order: SVU episode, ever.
"Especially Heinous" takes on the task of reconfiguring every….single…episode of SVU, and does so with fantastic style.
Stevenson is a lawyer who took on the monumental task of representing the unjustly accused and unevenly sentenced. His memoir takes on the justice system with ferocity, and demands that we do better for our citizens.
Your misdeeds are never entirely in your past, as Piper learned with the system came calling—if for a crime committed a decade ago. Her account of her time behind bars is eye-opening.
If you love Sex and the City

It taught you to embrace your most salacious desires, to seek love on your own terms, and to do so while looking fabulous. But: it wasn't very diverse. Try these sexy titles if you're looking for the same steamy liaisons that Carrie consistently questioned to death, but want to go beyond the four women at the center of the show's cast.
Georgia seems to have it all—-everything but a sense of internal satisfaction. Her ennui balloons into a search for more—and "more" includes a little overdue romance.
Nicholas is the Mr. Big of this situation, and he's everything that Rachel has ever wanted. What she doesn't realize is how fantastically wealthy his family is…and how much they'll be apt to view her as an outsider.