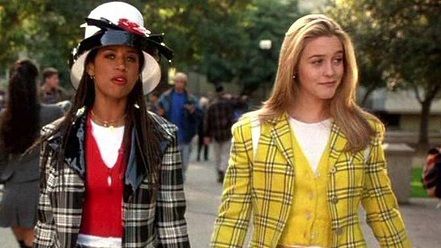 Fiction
Books To Feed Your '90s Nostalgia
This content contains affiliate links. When you buy through these links, we may earn an affiliate commission.
The '90s was a magical decade. You could apply glitter all over without being judged and look forward to watching SNICK every Saturday night. And since our current age is famous for its nostalgic leanings, you may find yourself missing the '90s sometimes. Though everywhere you look there are rebooted '90s television shows and movies, if you need even more options to indulge in your love for this era, look no further than these book recommendations.
If you were a riot grrrl…
Read Moxie by Jennifer Mathieu, wherein main character Vivian Carter fights the school's patriarchal administration over their lax attitude about the shenanigans of the football players. Drawing on her mother's rebellious '90s Riot Grrrl spirit, she endeavors to start a revolution in her high school and make some bad-ass lady friends along the way.
If you loved Ten Things I Hate About You or She's All That…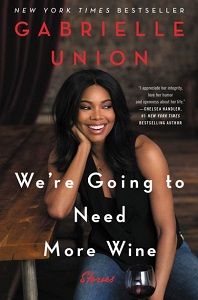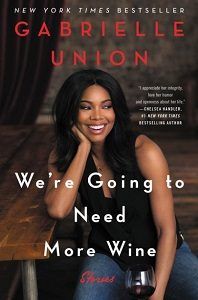 You may remember the poem Julia Stiles read, the "Mr. Prez" vanity plate, or the philosophizing about Prada backpacks. However, the most memorable part of these films for me was Gabrielle Union. She's not the main character in either of these movies, but she steals both of them. If you need an extra dose of Mrs. Union-Wade, be sure to pick up her book We're Going to Need More Wine: Stories That Are Funny, Complicated, and True.
If you miss teen horror, like Scream, I Know What You Did Last Summer, or Are You Afraid of the Dark?…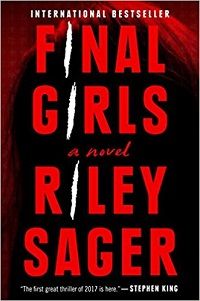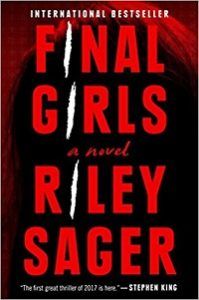 While Final Girls by Riley Sager isn't campy like some of these selections from the '90s were, there is a nostalgic feel to it. The story is about three women who survived horrific massacres: one at camp, one in her sorority house, and the other at a hotel. After years of recovery, survivor Quincy Carpenter is doing well. However, one of the other famous "final girls" winds up dead. Subsequently, Quincy is plunged back into a life of fear and paranoia. Think of this book as a very cool version of Jennifer Love Hewitt screaming, "What are you waiting for, huh?!"
If you were a sucker for Sister, Sister
…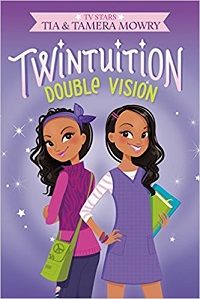 Tia and Tamera Mowry are still putting out quality content. First, they've written a series of middle grade novels called Twintuition about twins who have precognition.Tia has also written a cookbook and a pregnancy advice book.
If you gumshoed with The Mystery Files of Shelby Woo…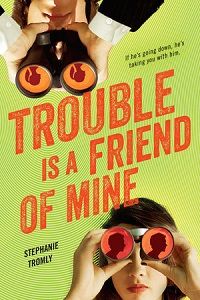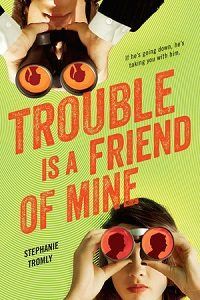 This show was probably a gateway to my eventual Veronica Mars fandom. Shelby was a teen who interned at the police station and sometimes helped the officers solve crimes. Like Shelby, Zoe Webster is a smart teen who can't help but get involved when there's a mystery to be solved. Read Trouble is a Friend of Mine by Stephanie Tromly to get your teen detective fix.
If you Miss Camp shows, like bug Juice or Salute Your Shorts…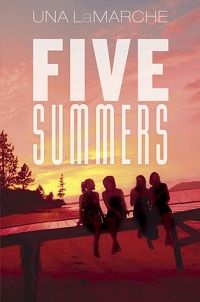 Five Summers is a great selection if you find yourself nostalgic for the days of summer camp. Una LaMarche's book is about four girls who meet up again years after they've left camp. A novel about female friendship and selective memory, this one is sure to help you remember all those summers spent under the stars.
If you miss Cher, Dionne, and Tai from Clueless…
Unlike the ill-fated television series based on the movie, I Believe in a Thing Called Love by Maureen Goo truly taps into the spirit of Cher Horowitz. In it, Desi Lee decides to approach romance with the same tenacity she's approached everything else in her life. Like Cher, she's used to talking her way into what she wants, so she researches romance by watching Korean dramas and uses the plot lines to hook her own hottie. She begins to develop real feelings for artist Luca Drakos, however, and wonders if her plotting has gone too far.
If you loved The Fresh Prince of Bel Air…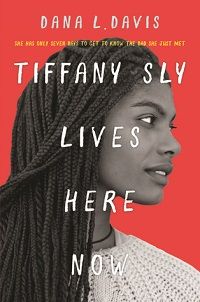 If you fell for the premise of Will Smith's hit show, you'll love Dana L. Davis's Tiffany Sly Lives Here Now. Like The Fresh Prince, Tiffany has to leave her hometown and live with a wealthy relative she barely knows. Soon after, secrets from her family's past threaten to disrupt her life further. (Bonus: Author Dana L. Davis was in a few '90s and early aughts television shows and movies, like 10 Things I Hate About You and Gilmore Girls!)
Are there any '90s shows and movies I missed? What do you read when you're feeling nostalgic?