This content contains affiliate links. When you buy through these links, we may earn an affiliate commission.
Maybe you never got started and it just seems too exhausting to try and catch up now.
Maybe you lost access to the HBO Go account you were "borrowing" because your friend's parent's cousin changed their password.
Maybe The Bells made you swear off the show forever.
Or maybe swords and dragons just simply aren't your thing.
Whatever the reason, you didn't watch Game of Thrones, and the constant barrage on your Twitter feed each Sunday is an incessant reminder of how far outside the cultural mainstream you really are.
But you do love fantasy, and you're itching for a good, otherworldly story that doesn't involve many of the tropes of high fantasy. So turn off social media and turn to a book!
Here are some books that either qualify as low fantasy, or are different enough from Game of Thrones that they may appeal to you.
Of course, this is assuming you've already read Harry Potter. If not, what are you even doing here?
I read Watership Down for the first time in fifth grade. It's probably my oldest favorite fantasy book, and one of my favorite books of all time, in any genre. It takes the classic quest story and applies it to a warren of rabbits searching for a new home. Also, one of the rabbits is prescient. It sounds crazy, but trust me: it really, really works.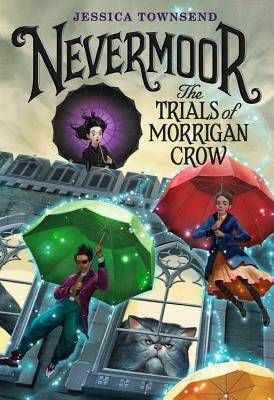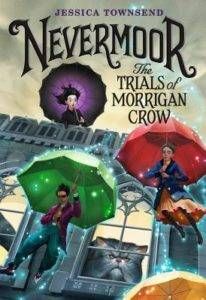 This wildly imaginative middle grade series hits all the right notes of Harry Potter (which, again, if you haven't read…see above) while still being different enough to not feel repetitive. Morrigan Crow is a cursed child, doomed to die on her 11th birthday. Instead she's whisked away to a magical land of Nevermoor, populated by all sorts of enchanting creatures as well as, of course, nefarious enemies. There are two books out so far, and I'm very excited to see what comes next.
This is the first YA novel in a quartet by Sabaa Tahir and is probably more like Game of Thrones than anything else on the list. But rather than taking inspiration from medieval Europe, the Ember world is influenced by ancient Roman culture as well as a blend of world mythologies. So there are still swords and armor and armies, but instead of a king, there's an emperor. Instead of dragons, there are the jinn.
This fantasy trilogy is wholly unlike anything that's come before it. It effortlessly blends fantasy and science fiction elements in a fully realized and terrifying world. In a future where the Earth is completely unstable, people live in fear of oregenes, who have the power to control energy. I can't reveal much more without giving too much away, except for this final endorsement: all three of Jemisin's books in this trilogy took home the Hugo award three years in a row. That's a feat no other writer has done.
In this fantasy story set in America's present, the ex-convict Shadow is caught up in a battle for the nation's soul. After the death of his wife, Shadow meets the conman Mr. Wednesday. Wednesday reveals to Shadow that many of the Old Gods of myth are alive and living in hiding in America. But their power is waning thanks to new American gods like the Internet, the media, the stock market, and more. As the battle nears and the stakes get higher, Shadow must decide which side which side he's really on.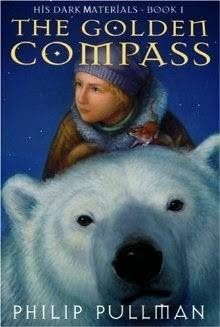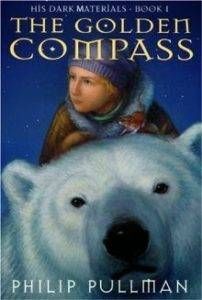 Another first in a trilogy, The Golden Compass follows Lyra Belacqua, a young girl who inhabits a world of gyptians, witches, and armored bears. Lyra is enchanted by the magical Dust, strange elementary particles that she suspects might be at the root of a spate of recent kidnappings of young children. As she sets out to investigate, Lyra soon realizes that her world is one of many others.
Considered by many to be one of Stephen King's greatest novels, The Stand takes place in a post-apocalyptic future where 99% of the world's population has been wiped out by a plague. Haunting many of the survivors are visions of Randall Flagg, the "Dark Man," who amasses an army of followers in Las Vegas. Those who aren't drawn to Flagg side with Mother Abigail, a benevolent figure who encourages them to take a stand against this final incarnation of evil.