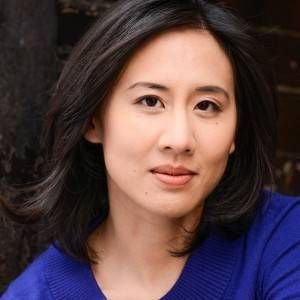 Fiction
Family, Connections, And All The Things We Never Say: An Interview with Celeste Ng
This content contains affiliate links. When you buy through these links, we may earn an affiliate commission.
See Celeste Ng, author of Everything I Never Told You, in conversation with John Wray with the PEN/Faulkner Foundation at the Folger Shakespeare Library on February 23rd! Get tickets here.
____________________
Celeste Ng explores the threads that bind a family together, and the ways they can fray over the years, in her debut novel Everything I Never Told You. As the Lee family reels from the death of eldest daughter Lydia, Ng guides the reader through moments of connection and detachment between Lydia's parents and siblings. The result is an intricate study of family bonds, shifting and unraveling and deepening as life goes on.
I spoke with Celeste about how Everything I Never Told You went from idea to published novel, the nuances of her characters' relationships, and her own perspective on writing non-white characters.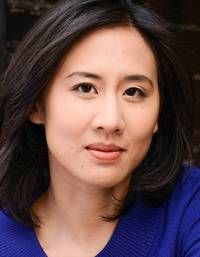 How would you describe your writing style? Are there aspects of the writing craft that come more easily than others?
Language is very important to me as I write—some writers do a bare-bones draft and go back and embellish it later, which makes more sense to me conceptually: you should build the house before you start picking wallpaper, right? But I can't seem to write that way—I need to get the language and rhythm right as I'm working or I can't see how the next part will line up. So it's like wallpapering each wall as I build it, but that seems to be how my process goes.
For me, language has always been instinctual—other things I've had to work at much more deliberately, like plot. A teacher of mine used to read my stories and say, "This is great—now you just need a conflict, and you'll have an actual story." Conflict is the way we're told to frame a story, but I've since started to think about plot in a lot of other ways: as cause and effect, as a moment of connection or disconnection, as a shift in the balance of power. Still, this is definitely an aspect of craft I'm always actively working through and thinking about.
What was your revision process like for Everything I Never Told You? What was the most surprising choice you made as you worked on the novel?
I went through four drafts of the novel: the story stayed essentially the same, but each draft had a major structural change. I'd write a draft, set it aside, and think for a month or two about what needed to happen. During that time my readers—writer-friends who knew my work well, and my agent—would also read the draft and give me comments on it. I can't tell you how grateful I am for their generosity and patience.
Once I had their feedback—which was pretty much always right, and also almost always aligned with my own gut instincts—I would make a plan for what I was going to change, and I'd start on a new draft with a tweaked structure. And then the process would repeat.
The thing that surprised me most was revising the opening of the novel. The original opening was somewhat different: "At first they don't know where Lydia has gone." The family—and the reader—didn't find out what happened to Lydia until about 40 pages in. I credit fellow writer Elizabeth Ames Staudt with the idea to change the opening: we were talking about our struggles with our novel, and she said, "Is there a reason to delay sharing that Lydia's dead, other than to generate suspense?" She pointed out that the suspense shouldn't be over whether Lydia is alive or dead, it's over what happened to her and what will happen to her family. And she was 100% right, so I decided to put the fact of Lydia's death right up front.
All of the characters in Everything I Never Told You grapple with loneliness and/or not fitting in at least once in their lives, and it shakes them, driving some of the novel's central conflicts. Were specific characters easier to inhabit as you wrote about their inner struggles, and how did their perspectives shake you, if they did at all?
The book started off in multiple close third person POVs, which helped me inhabit the characters a lot—it gave each of them time to talk about what was on their minds, to let me in on their inner struggles. Even though a lot of that got cut later on, it gave me a fuller knowledge of who each character was—and it meant that I identified with all of them in one way or another. Each of them, in a different way, draws on the fears and insecurities I feel myself in different aspects of life. I think we all feel those, if we're being honest with ourselves.
Your depiction of sibling relationships as seen in Nathan, Lydia, and Hannah was both heartbreaking and relatable. How did you develop their arcs alongside their parents, and how much do their experiences come from your own?
I have dozens of pages written from each of the siblings' perspectives that never made it into the book—that's part of how I got to know them, just as you'd get to know a person in real life: listening to them talk and hearing what's on their mind, what their voice sounds like, what their obsessions are. I grew up with just one sister, who was eleven years older than I am, but each of the Lee siblings has an aspect of me: Nath is a science nerd, as I was (and am); Lydia wants to please her parents (as I did, and still do in many ways); Hannah is overly sensitive, and adores her older siblings (as I did, too).
The relationship between Lydia and Marilyn was particularly compelling to me, as they both yearn for a connection to each other that isn't quite completely met over the course of Lydia's life. How do you think the beats of their relationship might have played out in 2015?
I'd like to think their relationship would be a bit smoother. In 2016, we put a value on open communication, on emotional self-analysis, and on voicing fears and insecurities. That wasn't as common a view in the 1960s and 1970s, and that's part of what keeps Marilyn and Lydia from connecting with each other in the ways they need. But we certainly still struggle with parental expectations today, and it starts at an early age: when my son was two, I'd hear other moms talking about which classes they'd enrolled their kids in, what activities they'd signed up for to prepare them for a successful future. This is definitely a privileged view of how to parent, and it doesn't apply to everyone, of course—but parenting at every level is often framed today as "How do I ensure my child's success?"—which can be a pretty slippery slope. Because you can't ensure your child's success, and what you think of as success may not be what they'd think of as success. And that can be a very hard thing to accept.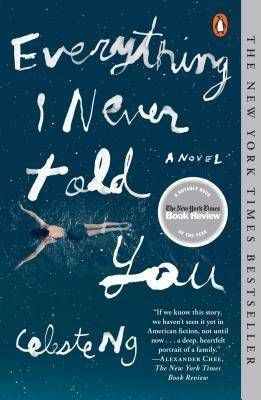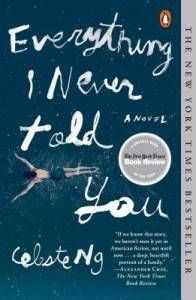 James' character arc seems to center around identity and acceptance in a place that rarely offered it, and his choices mirror that focus, along with the racial microaggressions that weigh him down. But he doesn't ever outright acknowledge the ways these things have shaped him. Was there ever a point or draft where that acknowledgment was possible, and how might it have changed him?
When something is part of your everyday life, you don't always realize what an impact it's making on you—until you've lived without it. As an overly simple example, if you're from California or Florida, sometimes you don't realize how much warm weather has shaped your thinking until you're forced to contend with cold. Often you need some kind of shift in perspective, some point of comparison, before you can acknowledge—or even perceive—the forces that have shaped you.
If you live in place where everyone looks like you, where you feel comfortable and accepted, you sometimes don't realize how hostile the world can be until you move somewhere where you don't fit in. And the converse is true as well: if you've never felt comfortable, you may not be able to articulate why that is, because you don't even know what you're missing. James has never felt like he fit in—he doesn't identify with the white world around him, but he also doesn't identify with his parents' Chinese culture either. He also has a personality where he'd rather ignore unpleasant things than wrestle with them, and grew up in a time when that was more the norm. So I'm not sure it was possible for him to acknowledge how deeply his experience scarred him; he'd have to be a different person entirely.
You mentioned in your interview with The Toast that you initially saw these characters as white, "because that's so often the default mode for our culture." Was there a specific point in your life where you recognized it for what it was, and worked to unlearn it? Has it gotten easier to switch off that default over the years?
In junior high school my writing either involved only white characters, or involved Chinese characters very explicitly presenting Chinese culture to a white audience. I wrote a story in which a Chinese American mother explains a graveside ritual to her daughter—that kind of thing. I think that only started to change when I got to college and encountered more Chinese Americans as well as more Asian Americans in general—people with whom I had some shared cultural understanding, people to whom I didn't need to explain every aspect of my life.
Realizing that I didn't need to explain freed me up in a lot of ways: I started to realize that fiction didn't have to be anthropology or advocacy, that it could explore issues of culture and intersection without needing a glossary. At the same time, a lot of other things also changed in our collective culture to make that feel more possible: more Chinese and Asian American writers came onto the scene, making people more aware of these issues, raising the base level of knowledge, so to speak.
I'm certainly still working on not thinking of the default as white. I'm not sure I'm always successful, because for a long time we've had a system where we privilege white experience and white culture, and it's hard to transition to a mindset of "Non-white experiences and cultures are also important." It's hard for everyone—often, if I talk about culture on Twitter, I get a lot of hate-tweets from people who feel threatened by this very idea, who think that people of color are trying to "erase" whiteness. That's completely the wrong end of the stick, though. Moving away from the default mindset of "white = default" isn't erasing whiteness—it's un-erasing the narratives of people of color, it's making them visible again and granting their stories equal importance.
My reading experience of Everything I Never Told You was quick and intense, and the emotional stakes were heightened so naturally that I didn't even realize it was happening. What are some books that have provided you with similar experiences?
Way too many to list all of them, but here are a few: Amy and Isabelle, by Elizabeth Strout; Bel Canto, by Ann Patchett; The God of Small Things, by Arundhati Roy; A Constellation of Vital Phenomena, by Anthony Marra; Station Eleven, by Emily St. John Mandel. They're all very different books, but every one of them absorbed me utterly and refused to let go until the last page, and when I came out my head was spinning in the best possible way.
You've always been a vocal and encouraging presence for young writers of colour, and speaking as one, it is genuinely appreciated. Would you be able to share a piece of advice from a mentor who's encouraged you?
Early in the writing of Everything I Never Told You—when I was still struggling to begin, in fact—someone asked me about the ethnicity of the characters: why didn't I make them Chinese? Embarrassingly, I hadn't even thought about ethnicity, but I wasn't sure that making them Chinese was right for the story. I went to my professor Peter Ho Davies and asked him if I had to make them Chinese—I guess in my head I felt like there was some kind of rule about this, that no one would believe a book by a Chinese American writer that didn't involve Chinese people.
Peter was a wonderful person to ask because he's an astonishingly good teacher, but also because he happens to be part Chinese, part Welsh, and a Brit living in the US. So he's particularly attuned to issues of identity and place and culture, in his work and, I think, in his life. And he's a lovely person in general, so he took my sort-of-ridiculous question seriously. He pointed out, gently and correctly, that if I didn't primarily identify with Chinese culture, I didn't "have to" write about that culture. And he encouraged me to think about how I did identify, and to write from that perspective—that was what I had to offer. Maybe that sounds obvious—but having it put that way felt very empowering, and it got me thinking about the particularities of culture and identification, in ways that have been productive.
What would you like to tell your 16-year-old self if you could speak to her?
The advice I have is probably the same advice I'd give to any 16-year-old: Keep going. Keep trying new things, keep listening, and keep talking. Don't be cocky, but don't be afraid. You'll be just fine.