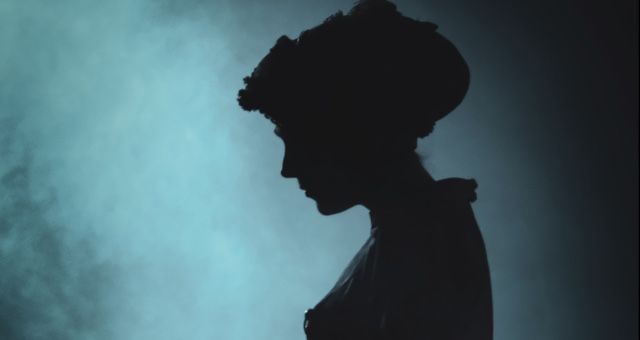 This content contains affiliate links. When you buy through these links, we may earn an affiliate commission.
The Victorians were more famous for their love of all things ghastly—and I did a list of nonfiction recs about Victorian crime over here—but crime didn't suddenly cease to fascinate the minute Queen Victoria croaked. The Edwardian era had plenty of its own sensational trials, gruesome murders, and fascinating criminals.
Technically, the Edwardian era only lasted from 1901 to 1910, but for the purposes of this list, I'll be flexible and extend it a few years. The definition of this era has always been a little fuzzy anyway, and we wouldn't want to miss out on any prime Edwardian true crime stories on a technicality, would we?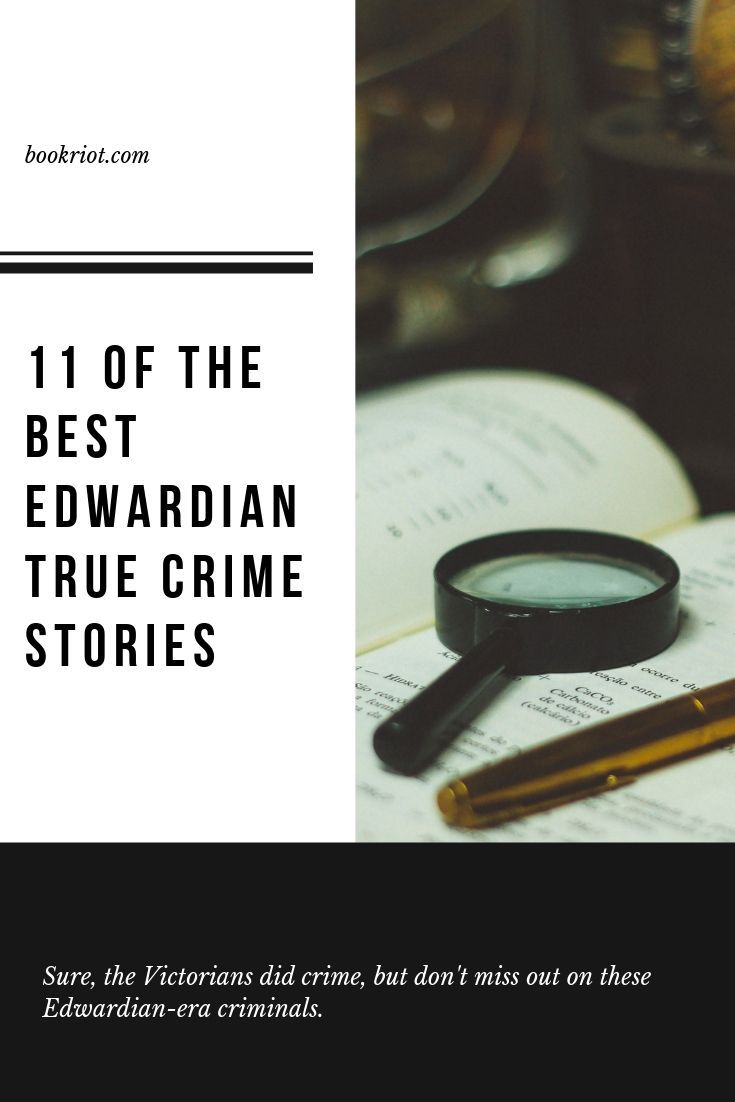 (Writer's Note: Most if not all of the authors featured on this list are white, as authors of color are still woefully underrepresented when it comes to Edwardian true crime. Just over half of the authors are male. If you know any female authors and/or authors of color who deserve to be here, please tell me!)
Most old-timey murderesses reached for the arsenic when they wanted to get someone out of the way. Not Belle Gunness! For six years, she made a habit of luring men to her farm, hacking them up with an ax, and burying them in the backyard. This book explores Belle's life and crimes, and her mysterious end.
In 1912, there was no necklace as rare and valuable as the strand of pink pearls belonging to jeweler Max Mayer…and there was no thief in London as prominent or as successful as Joseph Grizzard. Grizzard's attempt to steal the pearls—and Scotland Yard's attempts to get it back—are as inevitable as they are fascinating.
At first, the 1909 drowning of Oceana Snead appeared to be a suicide. But almost immediately, investigators realized there was more to her death—and her brief, tortured life—than met the eye. The story the police uncovered was more disturbing than they could possibly have imagined when they were first called to the crime scene.
Spanning the Victorian and Edwardian eras, this book takes you into the unappetizing world of food adulteration in America. Unscrupulous food producers would add cheap (and often inedible) ingredients like chalk, sawdust, and formaldehyde to their products. Harvey Wiley, the Department of Agriculture's chief chemist, didn't take kindly to that.
This book not only recounts the mysterious, seemingly unrelated deaths of dozens of people between 1898 and 1912, it also identifies the killer for the first time. Modern detective methods meet Edwardian crime in this exciting yarn.
When former showgirl Evelyn Nesbit told her husband, Harry Thaw, that wealthy architect Stanford White raped her years ago, Harry promptly walked into a theater and shot Stanford dead in front of everyone. The trials that followed were a tabloid's dream, but at the center of it all was a young woman who'd been abused by one man and manipulated by the other.
One of history's most infamous archaeological hoaxes, Piltdown Man was the name given to a skeleton unearthed in Sussex, England between 1908 and 1912. The "discoverer," Charles Dawson, insisted the skeleton represented the missing link between man and ape. It would take 40 years for science to realize that this discovery was too good to be true.
Much to his own chagrin, Sir Arthur Conan Doyle is best remembered as the man who created Sherlock Holmes. But he also made a pretty good detective in his own right. When Oscar Slater, a German Jewish man, is convicted of murdering a woman he's never even heard of, Doyle spends two decades intermittently working to prove Slater's innocence.
The most notorious of Edwardian gangs, the Black Hand exploded onto the scene in 1903. They terrorized Italian immigrants across the country, kidnapping women and children and bombing buildings. It's up to Joseph Petrosino, America's first Italian detective, to employ every trick in his expansive arsenal to bring them down.
Set in the 1890s, many people would consider this book to be a Victorian crime story. But the book identifies itself as an Edwardian tale, so that's what we'll go with. In any event, this account of an eccentric duke with an elaborate secret life is sure to fascinate lovers of the bizarre.
In his inimitable style, Larson combines two seemingly disparate narratives—how Guglielmo Marconi invented the wireless telegraph, and how Dr. Hawley Crippen went from selling snake oil to murdering his wife—into one seamless and spellbinding tale.