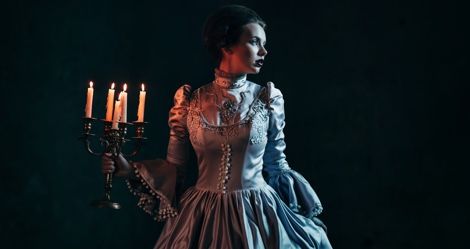 This content contains affiliate links. When you buy through these links, we may earn an affiliate commission.
Is there anything better than a Victorian crime story? From Poe and Collins to Doyle and Hornung, some of the 19th century's most enduring tales revolve around Victorians behaving very badly indeed. This was the era that saw the rise of both the detective novel and serious media interest in crime—the more gruesome, the better.
This list highlights 11 nonfiction books about Victorian crime and the legendary criminals who were among the era's most infamous celebrities. Read a few of these, grab a time machine, and then you, too, can do crime like a Victorian.
(Writer's Note: Nonfiction about the Victorian era is dominated by white authors, and so is this list. Hopefully this will change soon. It would be great to read about this wide-ranging topic from a non-white perspective!)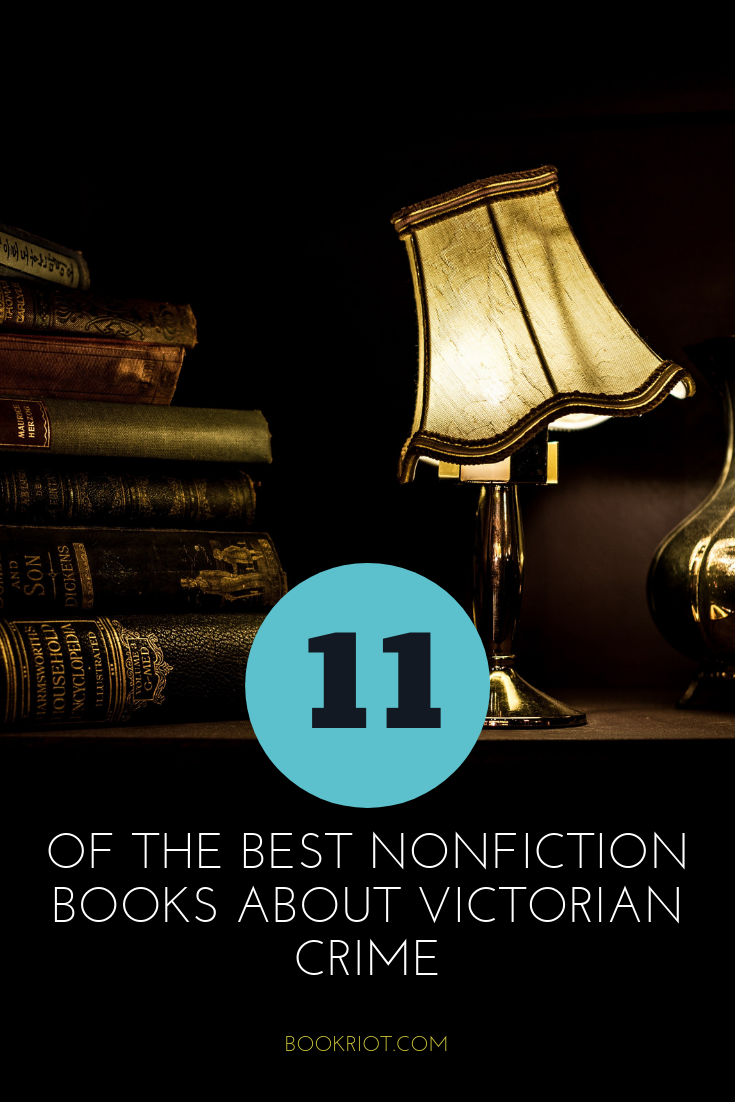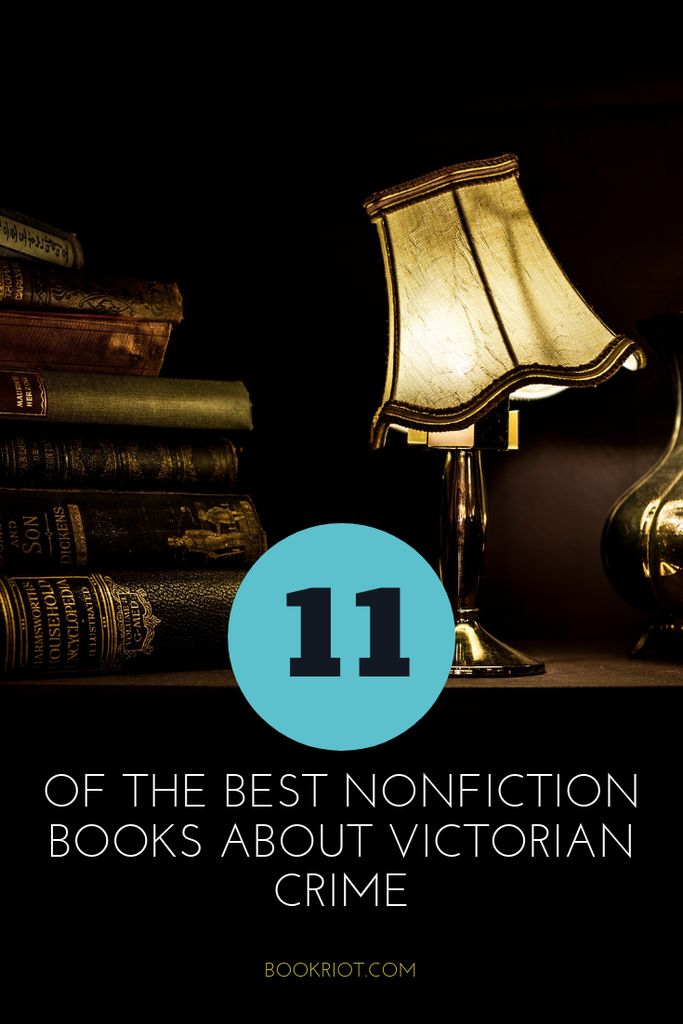 Boy, did Victorians love crime. Every high-profile murder was followed by a media frenzy, and every book, song, and play about crime—no matter how tacky or trashy—was almost guaranteed to turn a profit. The Invention of Murder explores how Victorians became the morbid, crime-obsessed weirdos that still intrigue us today.
This is a fascinating look into the life of art thief Adam Worth, who stole an enormously valuable painting but could never bring himself to sell it, instead hanging onto it for over twenty years. Worth's criminal empire was so successful that it provided the inspiration for a certain desperately overused Sherlock Holmes villain.
Jonathan Whicher was one of Victorian England's best detectives. But the murder of a little boy proves his professional undoing. Classism prevents Whicher from proving that the boy's wealthy family committed the crime—until a belated confession thrusts the case back into the spotlight.
In 1869, as America struggled to rebuild after its civil war, a farmer in Cardiff, New York, announced that he had dug up the petrified corpse of a giant. Dubbed the Cardiff Giant, this discovery electrified the nation. Everyone, professional or otherwise, had an opinion on it. Was it an ancient statue? Was it proof of the Bible's veracity? Or maybe—just maybe—it was all one giant lie?
The events of this book start just before the Victorian era, but is there a murder weapon more quintessentially Victorian than poison? This book puts the spotlight on arsenic, the cheap availability of which made it popular with anyone wanting to bump off an inconvenient relative or two. It also follows the footsteps of the chemist who finally figured out how to detect arsenic in autopsies.
The discovery of a man's dismembered body scattered around Long Island sparks a tabloid war unlike any seen before (but which will likely sound familiar to modern readers). The murder itself is no less interesting: it involves a love triangle, conflicting testimonies, and a method of body identification so scandalous that even the tabloids couldn't print it.
A London man mysteriously vanishes from a first-class train car, leaving no trace but a few personal belongings and a pool of blood. Who killed him, and how, and why? The ensuing rush to answer these questions captivated newspaper readers on both sides of the Atlantic.
Whenever someone invents something new, someone else will find a way to make a scam out of it. Such was the case with William Mumler's "spirit photography," which allegedly showed the ghosts of a person's loved ones in an otherwise ordinary photograph. But was Mumler cheating people on purpose, or did he genuinely believe his own hype?
In 1895, two boys are accused of murdering their mother. The younger one, 12-year-old Nathaniel, turns on his brother Robert, and Robert is condemned to an asylum. But why did he commit this horrible crime? Victorian audiences were spellbound by news of Robert Coombes's trial, and thanks to Summerscale's engrossing page-turner, you can be too.
If you want to hear the story of Victorian crime straight from the horses' mouths, look no further than this book. Henry Mayhew, co-creator of the Victorian satirical magazine Punch, spent years interviewing London's poorest and cataloged their statements in this four-volume opus—although it should be noted that some of his interview subjects were not happy with the final product.
This book doesn't have a narrative per se. Rather, the authors have combed through historical records to compile the life stories of one hundred people arrested for various reasons. It gives readers a broad look at the true face(s) of Victorian crime.