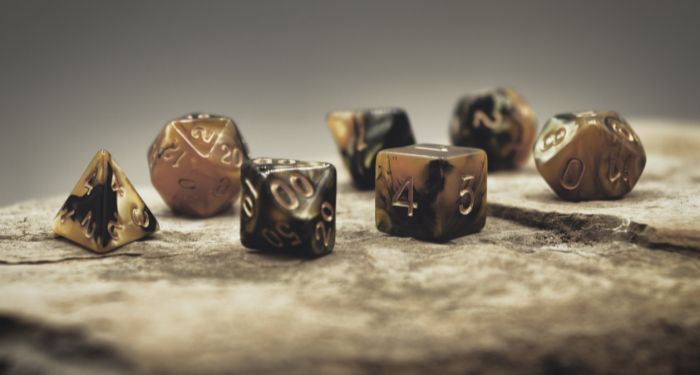 Book Fetish
DUNGEONS & DRAGONS Maps To Level Up Your Game
This content contains affiliate links. When you buy through these links, we may earn an affiliate commission.
Dungeons & Dragons and other tabletop roleplaying games (TTRPG) seem to get more popular with each passing year, and dungeon masters everywhere are constantly looking for tools and tricks to make their games more fun and memorable. Whether you're playing in person or online, Dungeons & Dragons maps are a great way to show your players exactly what they're looking at — which is especially helpful when theater of the mind fails. I've picked out nine tools to help you create fantastic Dungeons & Dragons maps to fit your TTRPG and setting below.
Let's get one thing out of the way before we begin: although I'm referring to the buyables below as Dungeons & Dragons maps, that doesn't mean you can't use them for other TTRPGs. Consider D&D to be just a generic shorthand here and go with it, even if it makes you cringe.
Allow me to also say that you do not need maps in order to play a TTRPG. Yes, actual-play shows like Critical Role and Dimension 20 use amazing products to bring their games to life, but your game will be no less fun or magical without them. Like pretty much all D&D resources, the maps below are a bonus tool, not a must-have.
No matter your reason for drawing your Dungeons & Dragons quest areas, these mapping tools will help you get started without having to pay an arm and a leg.
---
For more Dungeons & Dragons resources, click here to check out this list of D&D gaming gear. And if you're looking to start your own D&D club, we've got you covered.