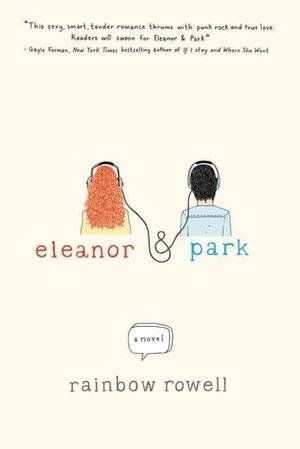 Fiction
Don't Ban Books Like Eleanor and Park, Teens Need Them
If you're plugged into the bookosphere, by now you may have heard of the craziness that is Rainbow Rowell being uninvited to speak at Minnesota's Anoka-Hennepin school, after members of the district's Parents Action League deemed the Rowell's breakout YA novel Eleanor & Park "dangerously obscene." The"too hot for teens and taxpayer money" novel was ordered off school library shelves and there was a call to discipline the school librarians who chose the book.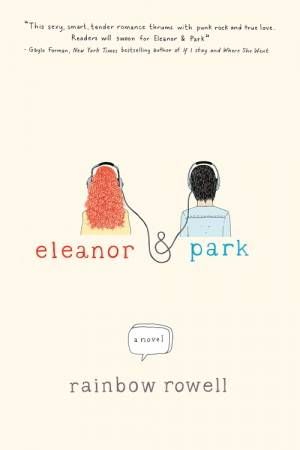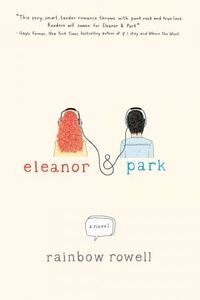 The novel follows the two eponymous outcast teens (not sexy-brooding-probably-vampires outcast teens, REAL-awkward-uncomfortable-in-their-own-skin outcast teens) who fall in love in mid-'80's Nebraska. So it's basically a John Hughes movie. Except Molly Ringwald is overweight and comes from an abusive home. And the Asian character isn't a Long-Duk-Dong providing racist comedic relief, he's our sexy, nerdy, awesome romantic lead.
The "dangerously obscene" refers to the foul language Eleanor and Park experience in the form of bullying at school, and in Eleanor's case, also at home. The "too hot for teens" refers to Eleanor and Park going to second base… and then making a mutual decision not to run for home.
It really feels like the Parents Action League just went through this novel with a red pen and circled every word they found that was "angry" or "sexy." Which is, just for the record, not the same thing as reading a book. It's also not the same thing as thoughtfully and carefully weighing the pros and cons of a work of literature and deciding whether or not a book belongs on a high school library shelf.
The topic of this book's banning has been covered in great detail by some of my favorite writers on the internet. Mallory Ortberg of the website The Toast does a great interview with the author Rainbow Rowell. Then NPR's Linda Holmes wrote an incredibly thoughtful piece (as is her way) about the problem on her blog MonkeySee. Holmes focuses on how important the novel is because it depicts its two characters surviving the ugliness that surrounds them. Which was Rowell's authorial intent all along. In her interview with Ortberg, Rowell responds to her censors by stating the following:
"When these people call Eleanor & Park an obscene story, I feel like they're saying that rising above your situation isn't possible. That if you grow up in an ugly situation, your story isn't even fit for good people's ears. That ugly things cancel out everything beautiful."
I absolutely agree with these women and what they have to say about Eleanor & Park. And I have one more thing to add, something I've been thinking since I read the novel this summer. It's important to make this novel available to teens not just because it's about teens surviving ugliness but it's about what kinds of teens are surviving that ugliness.
I alluded to this earlier, but it's my belief that Eleanor & Park is a deconstructed, reconstructed, blasted wide open and completely revolutionized John Hughes movie in novel form. You just don't see the big girl and the Korean dude get to star as romantic leads in "classic" love stories and you certainly don't get to see them star together. This isn't a book that feels "message-y" which makes the message all the easier to digest. Eleanor and Park, an "unconventional" love story with "unconventional" teen leads, is the biggest thing to punch YA realism in the face since John Green's The Fault in Our Stars. When a book becomes this psychotically popular, I think it's fair to say it's muscled its way into conventionality. Make room at the table and pull up a seat for a new kind of normal.
I don't think it's a coincidence that YA books like The Fault in Our Stars (a romance featuring two terminally ill teenagers) and Eleanor and Park (as well as middle-grade heavy-hitter R.J. Palacio's Wonder,the story of a young boy who was born with a severe cranio-facial anomaly) have been as astronomically popular as they've been. When is a phenomenon ever a coincidence? The world is full of young people who feel peripheral, excluded, "other," who do not see themselves in the pages of their favorite books, or on screen as they watch their favorite television shows and films. There's something revolutionary about telling young men and women who don't see themselves represented "Here you are. Here. In my book. And not only are you here, but you have a Titanic/Notebook-hot romance with someone who feels just as out of place in the world as you do."
This is important, paradigm-shifting, world-changing, perhaps even life-saving stuff. Life preservers often come to misfits in the form of books. Don't ban books like Eleanor and Park. Don't take the life preservers off the boat.
____________________________
Sign up for our newsletter to have the best of Book Riot delivered straight to your inbox every week. No spam. We promise.

To keep up with Book Riot on a daily basis, follow us on Twitter, like us on Facebook, , and subscribe to the Book Riot podcast in iTunes or via RSS. So much bookish goodness–all day, every day.