This content contains affiliate links. When you buy through these links, we may earn an affiliate commission.
This is a guest post from authors Susan Mallery and Jill Shalvis about their favorite dogs in romance! More info about Susan and Jill can be found under their recommendations.
---
Susan Mallery: I'm the mom to three four-legged creatures, two cats and a dog, and I simply don't want to imagine a life without pets. What I love about animals as characters in my romance and women's fiction novels is that, just like humans, every animal has a unique personality. High energy, calm to the point of almost catatonic, smart, laughably not smart—I love them all, and I love bringing animal characters to life on the page. Here are a few other authors I think are getting it right.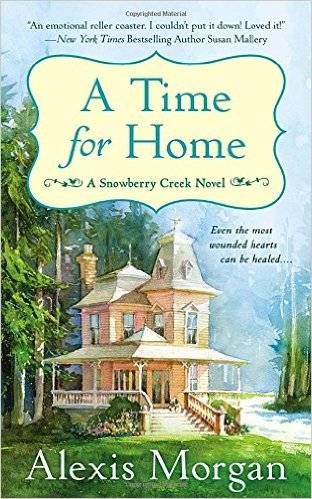 A Time for Home by Alexis Morgan
In the first Snowberry Creek novel, the unconditional love of a dog brought back from Afghanistan helps Sgt. Nick Jenkins and his two friends transition from military to civilian life. Mooch smoothed the way home for these heroes and wiggled his way into my heart.
Riverbend Road by RaeAnne Thayne
Young Pete, a yellow lab, isn't young at all, but Wyn continues to refer to him that way in honor of her late father, from whom she inherited the lovable dog. Pete is such a gentle soul that he quickly and easily wins over a young boy who's terrified of dogs. But mostly, I love him because he makes Wyn's house a home, a safe haven to return to at the end of a day of dangerous police work.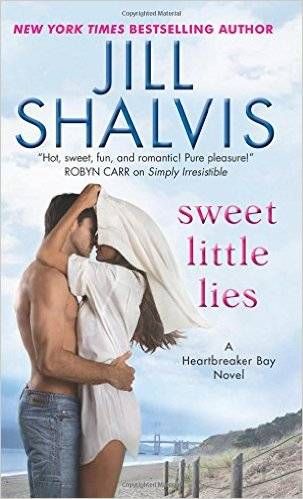 Sweet Little Lies by Jill Shalvis
Thor is a rescue mutt with a mind of his own, and when he doesn't want to run anymore, poor Pru doesn't stand a chance of budging him one more foot. Jill describes him as small in the story, but speaking as the mom of a toy poodle, a 25-pound dog sounds huge to me, and I can't imagine trying to get him to move when he has decided that enough is enough. Hysterical!
Jill Shalvis: What makes dogs such good companions in romance novels? Oh, just about everything about them. Dogs add fun and humor and undeniable heart. Plus they're the ultimate confidant and then there's the biggest reason – they give unconditional love. Below are three romances with dogs that really stuck out for me.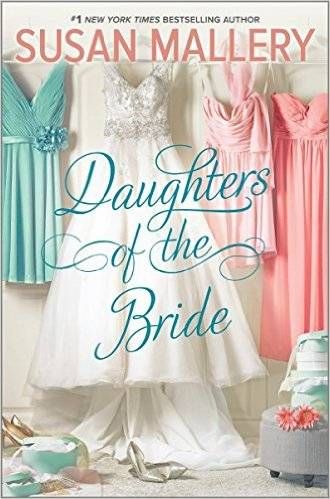 Daughters of the Bride by Susan Mallery
There are two fabulous dogs in Mallery's latest. In fact, the book is dedicated to the dogs' real-life mom, who bid on "Your Pet in a Romance Novel" in the Seattle Humane Society auction. The dogs are Sarge, a bichon frise, and Pearl, a pearl-colored standard poodle who rides in the hero Quinn's convertible in the shotgun position, wearing Doggles. Clearly, Quinn is ultraconfident in his masculinity.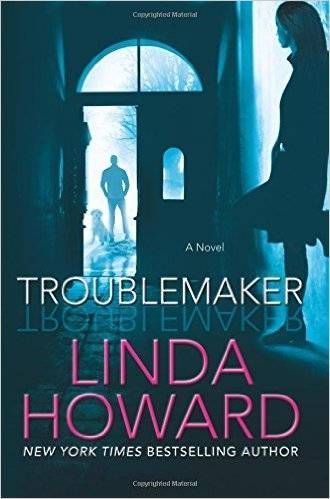 Troublemaker by Linda Howard
Once in awhile, a canine diva just steals a story. In Howard's newest book, you'd be hard-pressed to tell Tricks, the beauty queen/scary smart golden retriever, that she's not the leading lady. (And maybe she is…Linda herself admits that everything Tricks does in this book is based on something one of her own Goldens has done…down to seat stealing and holding grudges!). Our hero Morgan isn't immediately sold on the nosy dog … until he realizes that to win Bo's heart, he must give his heart to the ever-so-winsome Tricks!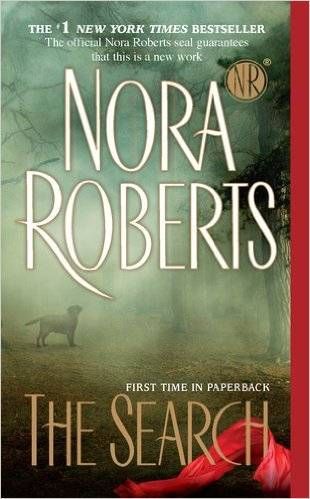 The Search by Nora Roberts
How can you not love a dog that saves a boy's life? The answer is simple: you can't. In this favorite, Peck is a working dog and he earns his keep by stealing not only the characters' hearts but our own.
---
Susan Mallery is the #1 New York Times bestselling author of novels about the relationships that define women's lives—romance, friendship, family. With compassion and humor, Susan keenly observes how people think and feel, in stories that take readers on an emotional journey. Sometimes heartbreaking, often funny, and always uplifting, Susan's books have spent more than 200 weeks on the USA Today bestsellers list, thanks to her ever growing legions of fans. Susan lives in Seattle with her husband, two ragdoll cats, and a tattletale toy poodle. Animals play a big role in her books, as well, as she believes they're an integral component to a happy life. Visit her online at www.SusanMallery.com. Follow her on Twitter @SusanMallery.
New York Times bestselling author Jill Shalvis lives in a small town in the Sierras full of quirky characters. Any resemblance to the quirky characters in her books is, um, mostly coincidental. Look for Jill's bestselling, award-winning books wherever romances are sold and visit her website for a complete book list and daily blog detailing her city-girl-living-in-the-mountains adventures. Follow her on Twitter @JillShalvis.