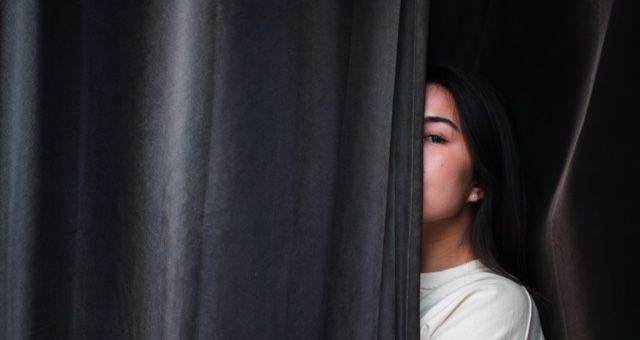 Lists
DIE HARD at a Rest Stop and More Must-Read Mystery and Thrillers
This content contains affiliate links. When you buy through these links, we may earn an affiliate commission.
A monthly roundup of favorite mystery and thriller reviews from the biweekly Unusual Suspects crime newsletter, highlighting some great new releases and backlist mysteries that shouldn't be missed.
Hi mystery fans! It may be a new year's first month of reading completed, but it's the same goal: read all the books! I started the year off with tons of great reads that will certainly entertain so many different mystery & thriller readers. I've got a new PI series set in Ghana, a literary "why" mystery, a British cozy, for Tana French fans, a Die Hard at a rest stop thriller, two completed trilogy series, and more!
Recent Releases
This is Quartey's start to a new series after completing his procedural series Darko Dawson. This series starts with multiple points of view between the U.S. and Accra, Ghana. We have a white male widow in the U.S. who falls in love with a Ghanaian woman on the internet, and a police woman in Ghana, Emma Djan, who is assaulted by a superior (attempted rape) and is forced instead to work for a private detective firm. When the widow goes missing in Ghana—after coming to meet his new love—Djan ends up on the case that will hit closer to home than she'd like, as the widow's journalist friend and son also try to figure out what happened.
The book looks at both the scammers and victims of internet scamming, which I found super interesting—especially since it also focuses on fetish priests (it is not a sexual thing). I really enjoyed following along with the characters' lives in Ghana and Djan's character, which will certainly have me picking up the next book in the series. Heads up there is a fair amount of ableism related to autism. (TW attempted rape on page/suicide on page)
This book is for fans of Shirley Jackson's We Have Always Lived In the Castle and the bits in Crazy Rich Asians that focus on the family drama and history of the wealth (not the romcom parts). It also works for fans of crime, contemporary fiction, family dramas and the "why" part of mysteries.
Because we know the who and what: Estella poisoned the entire Sulinados family (hundreds!), including herself, and everyone is dead except for her sister Gwendolyn, who is barely alive. Gwendolyn, nicknamed Doll, lays in the hospital reflecting on her family's wealth, businesses, relationships (with a heavy focus on her and her sister's), and secrets, of course, to pinpoint how and why Estella would have done this.
While I was looking forward to Doll's answers, what kept me fully engaged in this book were the family stories, characters, drama, secrets, and relationships. This was one of the books I was most anticipating this year (that cover!) and it didn't disappoint! (TW murder-suicide/domestic abuse)
The Janes (Alice Vega #2) by Louisa Luna
This is a series that I love because of the partnership. In the first book Alex Vega traveled from San Diego to Pennsylvania to help find two missing girls and ended up meeting and partnering with a former cop, Max Caplan, nickname Cap. Now Vega is back in San Diego, working with Cap, assisting the SDPD on two Jane Doe cases.
Cap is the quiet, calm, listening type while Vega is the "tough woman." But not the character that just gets labeled that so the reader is supposed to think she is. Vega will assault a man and the man will end up being shoved into the trunk of her car. She'll rip her own stitches out to get out of a situation. She's not so great at listening, or playing nice; she's abrasive, and won't stop until she helps the girls she's promised to help.
Watching Cap and Vega learn from each other while trying to stop a sex trafficking ring is a delightful break in this gritty, action packed novel. (TW sex trafficking, girls/child murder/torture/fat shaming/dog shot)
This is one of those mysteries where I just fell in love with the main character early on and very much enjoyed watching her navigate her world while trying to solve a mystery.
Poppy Redfern is an Air Raid Warden in a remote English village in 1942—a few years into WWII—who has been raised by her grandparents and is rational, curious, kind, and compassionate—with a little dog as a sidekick. While her kindness and rationality has her neutral on the American Air Force members arriving in town, she is mostly alone in this mindset, especially when women begin to be murdered and all eyes turn to the Americans. Maybe not helping her stay clearheaded all the time is her crush on one of the Americans, but Redfern has the ability to shake most things off after some processing and continue with the task at hand, which in this case is who among them is a murderer?
This was an enjoyable and entertaining read with an ending (separate from the mystery) that left me wanting to follow Redfern in her future endeavors. This works well if you're looking for a new series to pickup and also if you want just a standalone as the mystery is all wrapped up in the first book. Bonus: The audiobook is on Hoopla and has a good narrator. (TW mentions domestic violence/past suicide, detail/talk of past peeping Tom)
If you're a fan of Tana French's writing and character driven mysteries that explore a law enforcement character's job, cases, and personal life, this one is for you. Also, if you're a fan of how Jane Harper turns the harsh Australian terrain into a character, Moore does something similar, but with the opioid crisis.
Set in Philadelphia, Mickey is a police officer with a new partner, a single mom with an unreliable babysitter and a sister, Kacey, who over the years she's arrested for drugs and sex work. The novel takes you into now and then, showing how the sisters grew up—raised by a grandmother who never got over their mother's death—the separate life paths they took, and how they became estranged. While, in the now, Mickey tries to locate her sister while working on a string of murdered women cases.
This is a relevant, slow burn mystery that focuses on the exploration of toxic family and addiction. This was my libro.fm audiobook pick and the narrator, Allyson Ryan, really brought Mickey to life with this dry, exhausted by life but still trying as hard as she can manner–that may sound like it's not a compliment but it is, I promise. (TW drug addiction/rape, including statutory not on page)
Backlist
This is a great read for historical mystery and Agatha Christie fans, as the mystery starts in an exclusive club: a murdered man is found in the vault of the club after a friendly bet. Lieutenant Eric Peterkin, currently editing mystery manuscripts, and a member of the club, immediately decides this qualifies him to solve the murder—especially when he finds the detective shady.
I really enjoyed the characters—while this is a standalone I'd love more time with Eric and his sister—and especially the setting of the period just after World War I, and how it brings to light soldiers' PTSD and the lives of nurses without feeling gritty or dark. I also really enjoyed how Eric would plot out the different scenarios he was positing as the who and why for the murder mystery. A seriously great mystery to curl up with. And I look forward to picking up whatever he writes next. (TW PTSD/addiction/suicides mentioned, with detail)
No Exit by Taylor Adams
This made me think of Die Hard (which I love) if John McClane was a college woman tasked with saving everyone from a kidnapper while snowed in at a rest stop.
Darby Thorne is driving home to see her terminally ill mother when she gets snowed in at a rest stop with a handful of strangers during a blizzard. A less than ideal situation that quickly turns super intense when she spots a child in a cage in the back of a van at the rest stop. Surrounded by strangers, she has no idea who the van belongs to or how to get help without tipping them off that she knows…
This is the type of thriller I love: fast-paced, twisty, enough of a fun/implausible element to not give me nightmares or despair over the state of the world, and it kept me up way past my bedtime. I loved the child character, Thorne's character (battling with processing the times in her life she hasn't been the greatest human/daughter and trying to save a child and strangers at any cost to her well-being), how the plot kept evolving and taking new turns, and playing the game what-would-I-do-in-this-situation?! If you like thrillers, snowed-in mysteries, and Die Hard this was an awesome read. (TW racial slurs/terminally ill parent not on page/pedophile not on page)
Stillhouse Lake (Stillhouse Lake #1) by Rachel Caine
The premise of this is what got me to pick this up real quick, as it follows a convicted serial killer's wife as she tries to hide from him and the world.
Gina Royal had no idea her husband was not only a serial killer but that the victims were murdered in her home where she was raising her two kids. But when her husband was caught and convicted, the world didn't really believe that anyone could be that unaware of something happening in their house, so she was forced to go into hiding with her kids. And that's how she lives, changing identities and moving regularly until they finally, hopefully, find a new place to settle for a bit longer—I mean, the constant running is obviously doing a number on the kids' emotional states. But, of course, this is a thriller, so she isn't going to find peace. Instead, a body is found in the lake behind her house just like the victims of her husband…
If you like dark-ish thrillers and want to get sucked into a page-turner, my very fried end-of-year brain really enjoyed this escape. (TW partner abuse, including past sexual/stalking)
Truly Devious trilogy by Maureen Johnson
This is an awesome series with two brilliantly done cliffhangers (which I had to wait out but you do not!) and a series ending that wraps up the mysteries the way all the great mysteries do, by laying it all out for you. You get a past and present mystery, an elite school, nods to the mystery genre, and a girl very knowledgeable in true crime who is determined to figure out what happened then and now.
Stevie Bell is selected to attend Ellingham Academy, but, more than getting an education, what she's determined to do is solve the school's 80+ year mystery: why was the founder of the school's wife and daughter kidnapped and what happened? But Bell is going to have to overcome anxiety, getting to know her roommates, a present campus murder, and more…
This is a series perfect for fans of the mystery genre! (TW anxiety attacks/child death/addiction/suicide mentions/past rape cases discussed)
Trouble trilogy by Stephanie Tromly
Here's another trilogy that has a main past mystery running through the series and each book has its own current mystery.
Zoe Webster is the new girl in town and school, but dealing with that quickly becomes easier than dealing with Digby, the super annoying boy who's decided she's going to help him solve the mystery of his little sister who went missing years before. Along the way they're also going to stumble on other mysteries in need of solving, build a friendship, and possibly more.
If you like quick and witty dialogue, along with opposite personality pairings, this is a great series to curl up with.
---
Have fun solving the mysteries!