Fiction
Dark Books for Readers With Dark Tastes
This content contains affiliate links. When you buy through these links, we may earn an affiliate commission.
This is a guest post from Kate Krug. Kate is a textbook introvert who prefers fictional characters over people. When she's not hiding behind a book, she's hiding behind a computer as a marketing associate. A hopeless romantic with a cynical heart, Kate will read anything that comes with a content warning, a love triangle, and a major plot twist. She can also be found at her pop-culture blog, Snarky Yet Satisfying. Follow her on Twitter @katekrug.
---
I love when people ask me for recommendations. Please, let me share the things I love with you. I recently lent a coworker a book that absolutely broke my heart, It Ends With Us by Colleen Hoover. When it was returned, she remarked that it was too intense and needed something and sugary-sweet and light. I returned home and spent at least a half hour looking at my stacks before I realized: I had next to none. My personal library is nothing but a collection of stories about people who have been hurt and abused to no end, people living with debilitating mental illnesses, or books that tackle controversial and taboo topics that no one really likes to talk about. I gave her the fluffiest, rom-commy thing I could find, The Hating Game by Sally Thorne, and sulked in that fact that she'd probably never come to me for a rec again.
This doesn't just apply to books either. If a movie comes with a warning label, surprise, I'm going to watch it. This is how a fateful viewing of "The Human Centipede" happened, and BELIEVE ME, this was an instance where I greatly regretted my stubbornness. By the way, I am still scarred.
Moving right along…
Here is a collection of the books I've read in 2017 so far that are pretty dark, but immensely quality. If you can stomach it, please give these a chance.
The Book of Revelation, Rupert Thomson: An acclaimed dancer is kidnapped by three hooded women and then used as a plaything for their sadistic pleasure. He is eventually released and goes on a hunt for the women who tortured him. Picture a less sucky version of "I Spit on Your Grave."
Forbidden, Tabitha Suzuma: Due to their deadbeat father and alcoholic mother, siblings Lochan and Maya are forced to grow up at a young age. They become the parental figures for their three younger siblings and have always felt closer than just brother and sister. Yup, you guessed it: they fall in love.
Boy Toy, Barry Lyga: At age 12, Josh was sexually abused by his teacher, Eve. Their affair was discovered and she was thrown in prison, a fact that Josh has always blamed himself for. Now he has to deal with the fact that Eve's getting out early and his attempts at having a healthy relationship.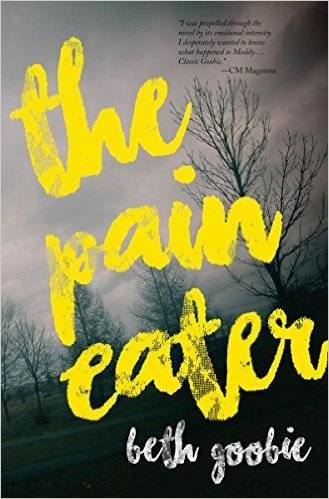 The Pain Eater, Beth Goobie: On her way home, 15-year-old Maddy is gang raped by three boys, held down by one, and then there's a fifth boy who watches and does nothing. She manages to cope only by avoidance and denial–until an English class forces her to be in close proximity with two of her perpetrators.
The Roanoke Girls, Amy Engel: After her mother's suicide, Lane Roanoke is sent to live with her grandparents and cousin, Allegra, in a grand Kansas manor. During her short stay, she uncovers….let's just say, some sordid family secrets and flees. Now 26, Lane is called back to Roanoke after Allegra disappears.