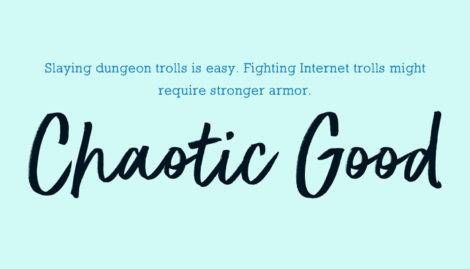 This content contains affiliate links. When you buy through these links, we may earn an affiliate commission.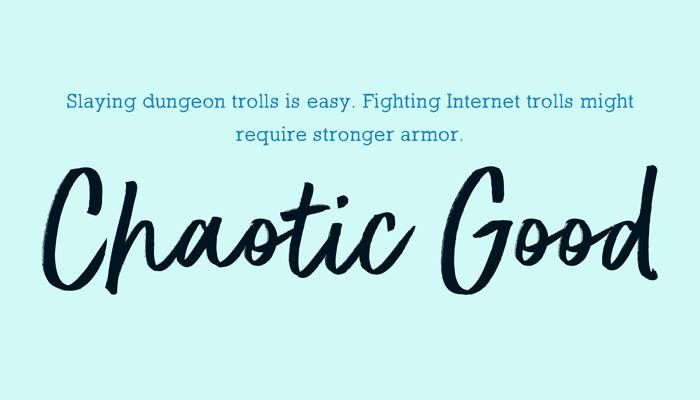 I am so thrilled to be reveal the cover to Whitney Gardner's next Young Adult novel, Chaotic Good!
I just absolutely adored Gardner's debut, You're Welcome, Universe, which we covered here back in February. Her next novel is easily one of my most anticipated reads for 2018, and I just can't wait to get my hands on it.
A cosplay blogger and a D&D ring? It sounds spectacularly geeky, and I need it now. Learn more about it below, and check out the gorgeous cover!
And while you're waiting, pick up You're Welcome, Universe, which is out now.
—
Soon-to-be senior Cameron hopes to complete her costume portfolio away from the online abuse she has endured since winning a cosplay contest dressed as a character from a game she's never played. Unfortunately, the only comic shop in her new town—her main destination for character reference—is staffed, by a dudebro who challenges every girl who comes into the shop.
At her twin brother's suggestion, Cameron borrows a set of his clothes and uses her costuming experience to waltz into the shop as Boy Cameron, where she is shocked at how easily she's accepted into the nerd inner sanctum.
Before she can say "Demogorgon," Cameron finds herself drafted into a D&D campaign alongside the dudebro; a friendly (almost flirtatiously so) clerk; a handsome Dungeon Master, and her brother Cooper, dragged along for good measure.
But as her "secret identity" gets more and more entrenched, Cameron's portfolio falls by the wayside—and her feelings for her DM threaten to make a complicated situation more precarious.
Cosplay, comic shops, and college applications collide in this geek-girl anthem from You're Welcome, Universe author Whitney Gardner, complete with fully illustrated comic pages from Gardner herself.